Black Friday 2021: 10 Worst Things To Buy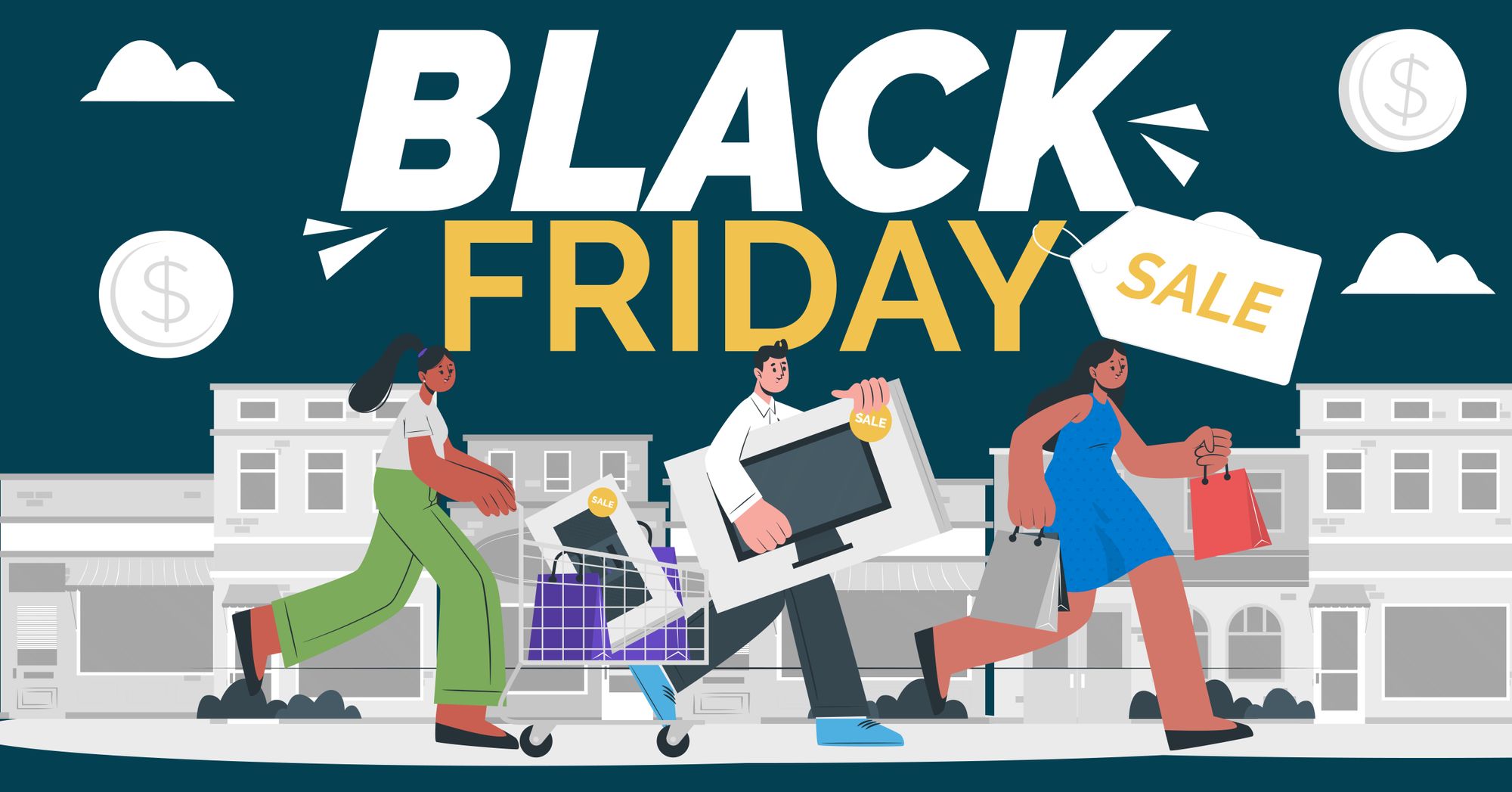 Black Friday is finally here!!! For avid shoppers who have been anticipating the biggest shopping day of 2021, this is not news.  
Gone are the days when Black Friday deals start and end on that day. The traditional one-day experience now holds the entire weekend and continues on Cyber Monday. This means that you have at least four days of non-stop discounts popping up on most shopping sites.
Did you just think this is a lot? You are absolutely right. But to properly navigate chaos, you need a plan. That's why we are here to help you make a solid shopping list and separate chaff from the wheat. By the end of this article, you would have a good idea of what NOT to buy this Black Friday.
Is Black Friday Even Worth It?
Some people are wary of wading into the Black Friday madness, while others jump in with both feet. One question is consistent with both groups: Is Black Friday really worth the hassle?
There are many amazing Black Friday deals but there are just as many bad deals. You should also note that you might not always get the cheapest or most reasonable deals. This is the time to do proper research on both the items and discounts offered.
Always check the difference between the discount offered and the recommended retail price. You can find this amount by checking other websites that offer the product. Also if you're feeling iffy about a purchase, it's not the end of the world. So don't hesitate to leave the cart.
The verdict: Black Friday is totally worth it so long as you follow the best online shopping practices.
Worst Things To Buy On Black Friday
1. Everyday goods
Most retailers don't apply discounts to items used every day like cleaning supplies, jeans, and underwear. This makes them some of the worst things to buy on Black Friday.
2. Jewelry
Black Friday is not the time to buy sparkly gems. Sara Skirboll, a shopping and trends expert at RetailMeNot, agrees. She said, "Shoppers should hold off on any jewelry purchases until after the New Year. While jewelry is a go-to gift for a loved one during the holidays, January brings savings in the form of Valentine's Day discounts."
3. Fitness Equipment
While there are great deals on smartwatches during Black Friday, the exact opposite applies to fitness equipment like dumbbells, kettlebells, and treadmills. January is the best time to get deals on this since retailers target people whose New Year resolutions are to have a stronger workout regimen.
4. Perfume
Were you expecting perfumes or colognes to be on the list of best things to buy? Sorry to disappoint you. You might as well remove that LV on your wishlist because there won't be any good deal on it. There are usually no great deals on perfumes during Black Friday so don't have any expectations.
5. Apple Products (Through Apple)
Apple never holds Black Friday sales. The most they do is offer you gift cards if you buy their products at full price. The more expensive the item you bought, the bigger the gift card. This is not a great Black Friday deal e̶v̶e̶n̶ ̶i̶f̶ ̶i̶t̶ ̶i̶s̶ ̶s̶i̶g̶n̶i̶f̶i̶c̶a̶n̶t̶l̶y̶ ̶b̶e̶t̶t̶e̶r̶ ̶t̶h̶a̶n̶ ̶a̶ ̶t̶r̶e̶a̶s̶u̶r̶e̶ ̶h̶u̶n̶t̶.
6. Outdoor Furniture
This is one of the best items to buy during Black Friday. Most retailers put up outdoor furniture for sale during another Amazon shopping event - Labor Day. Save your money and wait till September next year.
7. Final Sale Items
Remember that running GIF of Forrest Gump? That should be you when you see items marked as final sales. Many of these items get listed by retailers who have money problems. Buying these items means if you have any problems with them, it would be impossible to get a refund, return, or exchange.
8. Bedding
Why buy bedding at a measly 10% discount on Black Friday when you can get them for 50 - 80% in January? Hold off on your bedding purchases until then.
9. Boxed Chocolate
Boxed chocolates are nice gifts for the holiday season but the Black Friday discounts aren't worthwhile. You are better off waiting till Valentine's Day and Easter.
10. Books
This is another site you shouldn't bother with during Black Friday. Some stores like Barnes and Nobles run special coupons but then they do that every other week.
If you are getting involved in the Black Friday madness, make sure it is worth your time. Don't visit stores to look at the items they have on sale and make real-time decisions as you will end up with a lot of impulse buys. Check for items on sale, research them and find the best price. Don't be that person who wakes up next Monday with a box full of UFC merchandise you don't need. That is all.
Heroshe's Services Amidst Black Friday and The Holiday Season
Heroshe is a service company that has solutions that cater to individuals and businesses. Some of the benefits you gain by shipping with us include:
Constant updates
With an improved package tracking feature, you get real-time updates on the location and progress of your shipments.
Package Safety
With us, you don't have to worry about missing packages. We guarantee the safety of your packages from the US until you pick them up in Nigeria.
Affordable Prices
We provide consistent, hassle-free, and timely deliveries like the 3 major carriers - UPS, DHL, and FedEx - but at a fraction of their cost. See our pricing page for more information.
Ready to get involved in Black Friday madness? Heroshe has you covered. Sign up now and we will ensure your packages get shipped from the US to Nigeria. Contact us now or call 08177593004, 08177593032.
---
Enter your email below to join our newsletter