Exciting News!!! Heroshe Now Ships From The UK To Nigeria!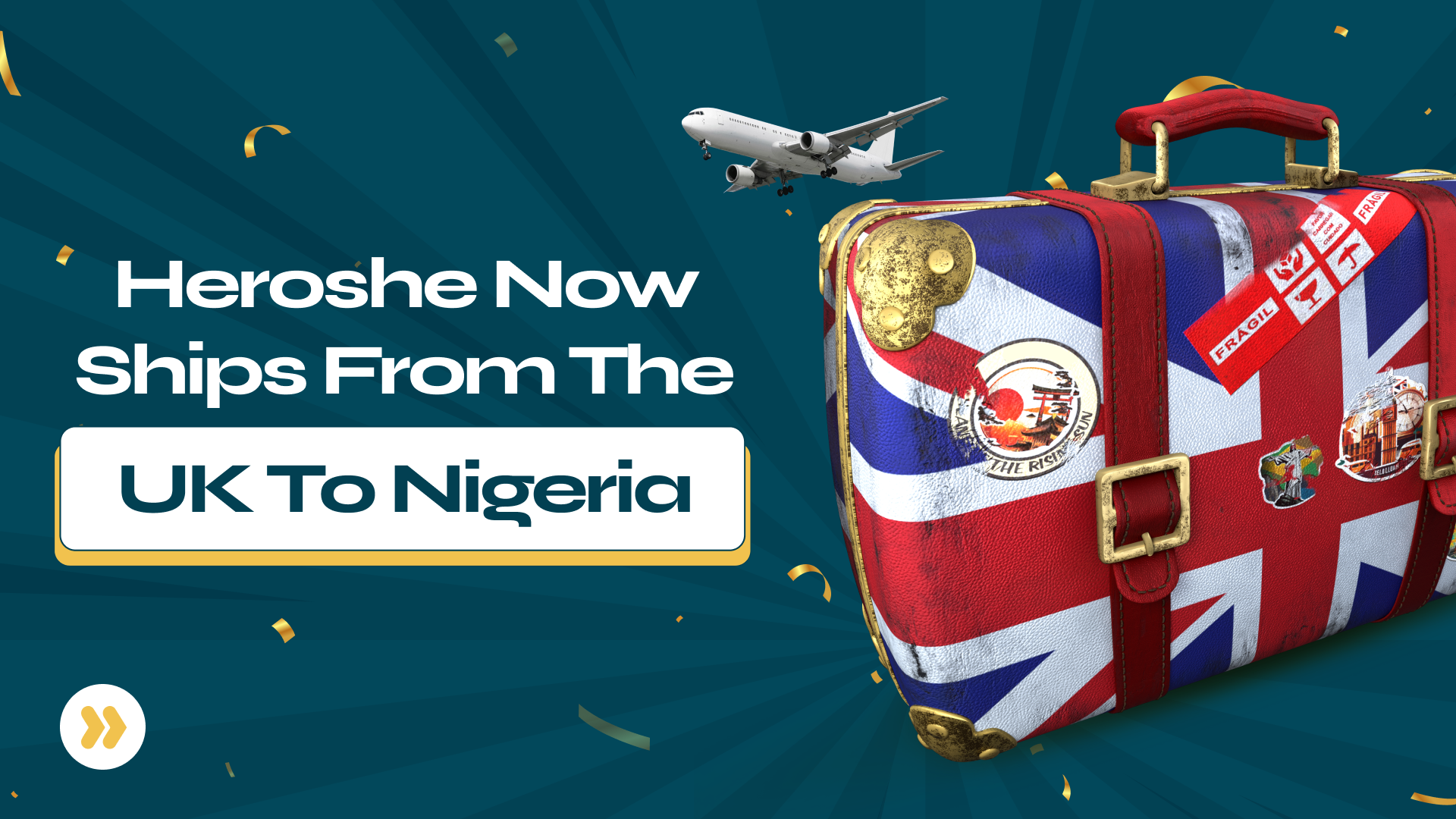 Hey You! I've got a fantastic story to share today. It involves laughter, perseverance, and, of course, the birth of something extraordinary! Gather around, as I take you away to a moment in time that changed the course of Heroshe forever.
On a quiet July evening, a tweet echoed through the Twitterverse. @DifferentKaro wondered aloud, "What shipping company do you use to ship from the U.K. to Nigeria?" It was a simple question that sparked many responses, but one reply stole the show.
Anwuli Gavor, in all his witty glory, quoted the tweet and said, "anyone going to naij from the U.K. anytime soon?" 😄If you're like me, with lots of friends who have japa'd to the U.K. in the past 5 years, you will understand my struggle. Your recently relocated padis wants to send you Christmas gifts, but they have to first do jangolova before they can ship to you in Nigeria. Sometimes, you just want to buy that stunning dress on ASOS, but the shipping fee to Nigeria is way too much. So, you start looking for people going to Nigeria from the U.K. Or you send DMs to us on Facebook, Twitter and Instagram, asking: when will we start shipping from the U.K. to Nigeria?
But guess what, Herostars? We took that laughter, those many inquiries, and that little spark of inspiration to heart. Our amazing crew members at Heroshe have been working tirelessly to make this dream come true. We've put our hearts into every step of the process, and now we are more than ready to take on the U.K. market with a bang!
Heroshe Now Ships From The U.K. To Nigeria!
Our mission has always been to empower you — our Herostars — to shop with freedom and confidence, no matter where you are in the world. Thanks to your unwavering support, we've transformed the shipping experience from the USA to Nigeria. Our lightning-fast shipping services at just $8 per lbs and delivery within 7-10 days have been game-changers. And now, it's time to spread the love and swift delivery to our friends in the U.K.!
After months of hard work, sleepless nights, and endless determination, we are happy to announce that Heroshe now ships from the U.K. to Nigeria! That's right; we heard your calls, and we are answering them with a resounding YES! We are now shipping from the U.K. to Nigeria! You asked for it, and you shall receive. You don't have to rely on the goodwill of travelers; no more high shipping fees; and definitely no more waiting for months on end. And the best part is that you will get the same convenience, ease of use, lightning-fast shipping, and, of course, the excellent customer service you know and love.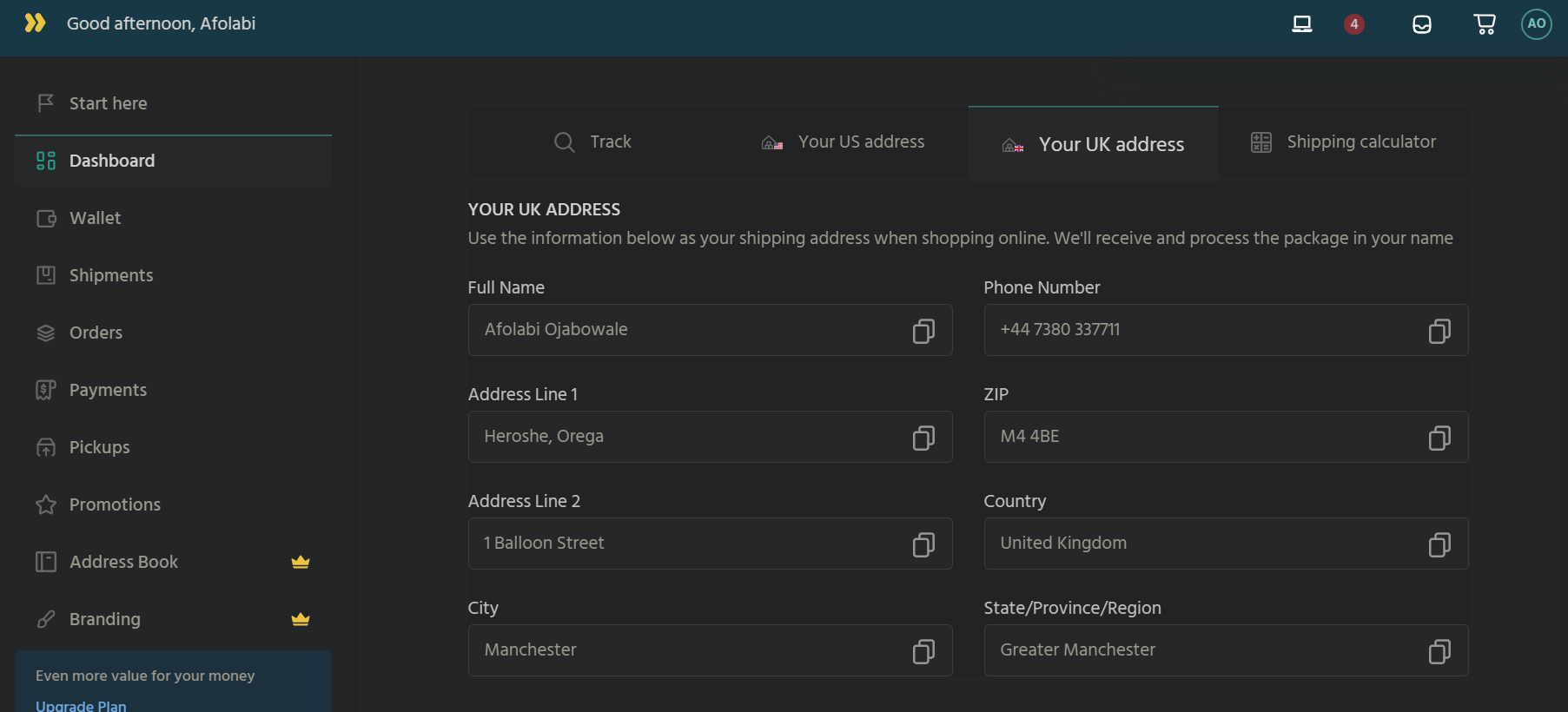 Our sturdy arms are eagerly waiting to receive your packages at our U.K. Warehouse. Whether it's the latest fashion finds, skincare goodies, those delicious British biscuits or anything in between, we've got you covered! And here's the best part - we promise to deliver it right to your doorstep at $8 per lbs for your packages. It also takes 5 - 7 days for your items to arrive in Nigeria from the U.K.
As we celebrate this landmark moment, we can't help but look back with gratitude. Our journey wouldn't be as bright without you—the heart and soul of Heroshe. So, let's raise a toast as we start shipping from the U.K. to Nigeria, to the bonds we have formed, and to the joy of making your dreams come true.
(That is to say: Heroshe don japa!)
You can share your enthusiasm with us on Twitter (or any other platform, really)! Use the hashtag #HerosheInTheUK and tag us @shipheroshe and who knows, you might just bag yourself a fabulous gift of a shipping voucher from yours truly! How cool is that?
Stay Tuned for More Magic
Wait, there's even more exciting news! This is just the start, and we've got so much more in store. Stay tuned to the Heroshe blog, newsletters, and social media pages for more updates and surprises! Who knows? The next update might reveal that we are expanding our shipping services to Dubai, Singapore, or even China!
And that's it! You're all set to start a delightful journey of shopping in the U.K. and shipping to Nigeria with Heroshe. So, what are you waiting for? Sign up now and enjoy the love and swift delivery Heroshe brings. Happy shopping!
---
Enter your email below to join our newsletter