The Wait Is Over! Heroshe's Awesome New Website Is Here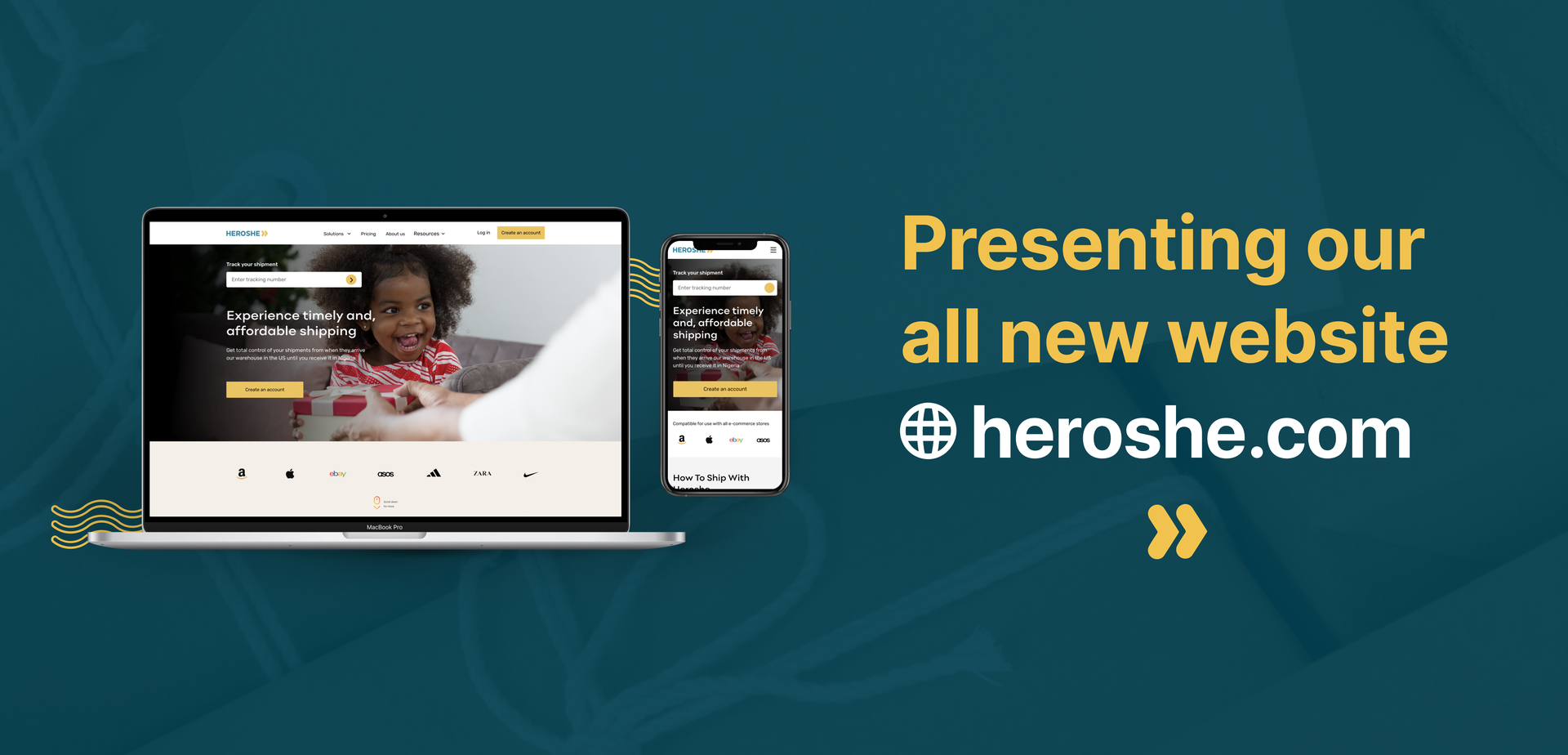 We are super excited!!!
You have been counting down with us and now we finally reveal what we have been cooking!
Today marks the end of customer service week but for us, it is the start of something new. We are celebrating the launch of our new brand and website.
GOOD VIBES, NEW FEELINGS, OLD INTENTIONS, SAME HEART.
These were the feelings we had when we were creating the website.
Why did we create a new website? We are glad you asked. Here are some of the reasons:
Heroshe is growing, and we must constantly innovate to keep up with the changing world of technology and commerce.
We want you to have a more personalized experience on the website.
We want to make it easier to find information about our services and how you can use them. We also re-engineered our package search and tracking feature so it is as close to real-time as possible.
We want you to take advantage of features that will benefit you and your business. In the words of Heroshe's Chief Technology Officer, Joseph Cobhams, "We've observed that over 60% of our traffic comes via a mobile device. So we started with a mobile-first design and engineering. This results in over 73% improvement in page load times and about a 40% reduction in data usage on mobile devices." ]
Enough of the long talk, how about we give you the keys to the city, literally. Be the first to experience the new website.
We will be sharing more details about what's new and different on the website in the next blog post.
Let us know what you think about the website by commenting below.
---
Enter your email below to join our newsletter