Ezewholesale Partners With Heroshe For Shipping To Nigeria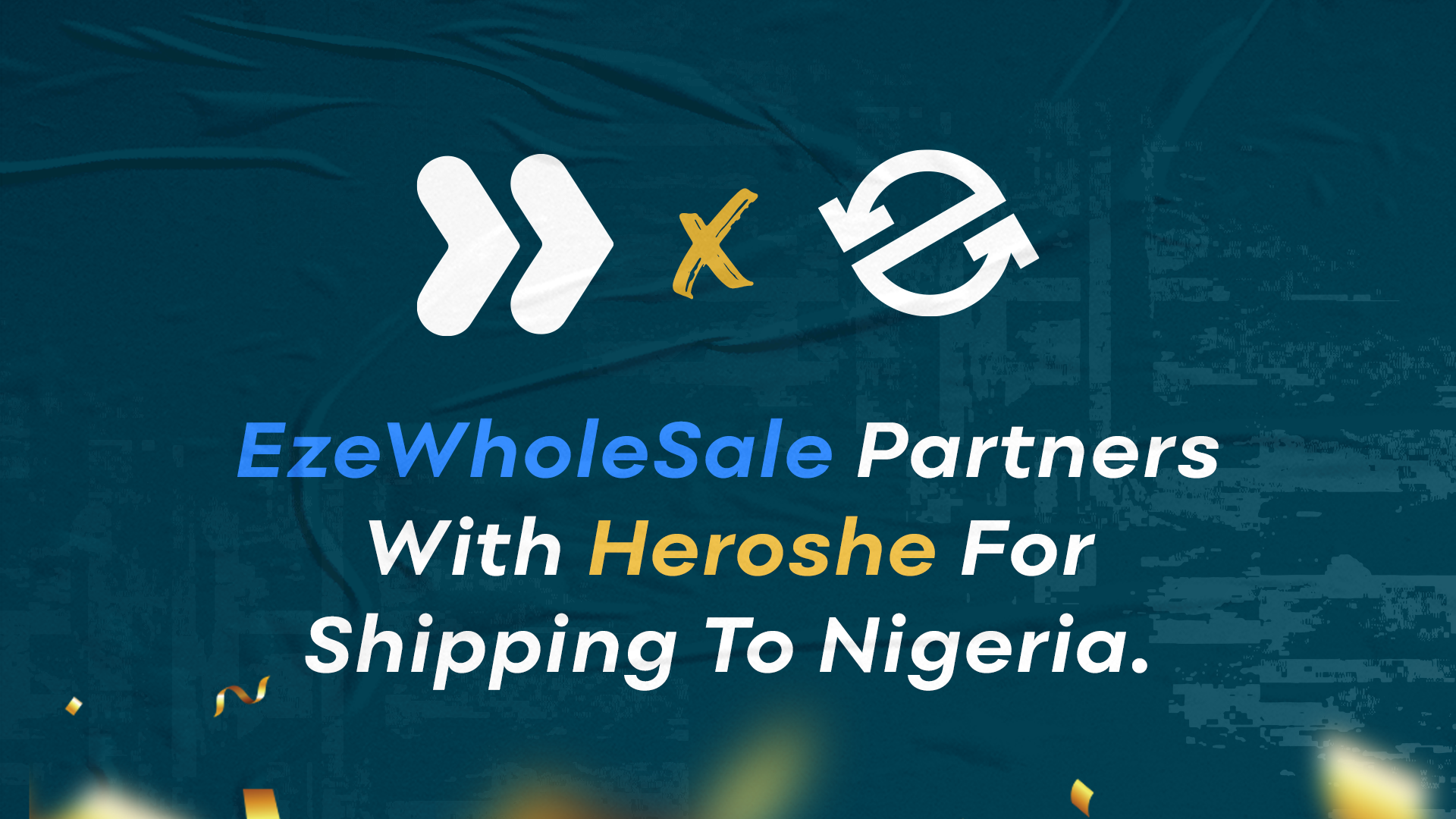 Running a business is tough, and running a business in Nigeria is tougher. You deal with limited resources, inflation, sustaining and gaining, and customers. It is a lot, and I want to share this with you because it will help you, especially if you sell gadgets.
Heroshe has teamed up with Ezewholesale to bring some enticing deals your way. I understand you are curious, so this blog post will explain why this partnership excites us. I will also explain the values you enjoy as a Nigerian buyer.
About Ezewholesale and Heroshe
Eze is a B2B wholesale marketplace for smartphones, laptops, tablets, and other electronics with brands such as Apple, Samsung, Lenovo, HP, and more. Eze connects thousands of U.S. based wholesalers to buyers in over 50 countries across the world.
Heroshe focuses on solving the problem of access to global commerce for Africans seeking quality products from the USA. Our mission is to bridge the commerce gap, simplify imports and empower Africans to access international markets. Since 2019, we have been doing this using tech-driven and intuitive products.
What Does Our Partnership Mean?
At Heroshe, we understand some challenges Nigerians have in sourcing large quantities of gadgets on some U.S.-based websites. Hence, we partnered with Eze, a one-stop shop for wholesale electronics.
If you are considering starting a phone-selling business (even if you aren't), Eze is offering you $50 off your first order worth $1,500 and above. You can enjoy this by using this code "EZEWELCOME" at checkout.
That is just one deal, oh. You also get free delivery from Eze's warehouse to our U.S. warehouse when you use the code "EZEHERO."
P.S. You can only use one of these codes at a time when checking out on the Ezewholesale website.
Just because we want you to spend as little as possible, Heroshe is also offering a 5% discount on your delivery to Nigeria when you use the code: "FIVEOFF22."
Ahan, like Mohbad, said in his Shakespearean poem, "who sayeth it's not plenty," and our response to that is, "it's plentyyy!!!" 😂But for real, if we pride ourselves on being your favorite shipping buddy, why should we allow you to miss this sweet deal?
As I am even typing this, my body is itching at the thought of you not getting a hold of this, especially as the badass business owner that you are. Please note that this offer is only valid until December 31, 2022.
How to Shop on Eze and ship with Heroshe
If you want to order electronics from Eze and ship them with Heroshe, the following steps serve as a guide.
Start shopping here for your used electronics in any product category by adding them to your cart. Here is Eze's grading guide.
Add Heroshe's address on check out (Suite 106, 17939 Kieth Harrow Blvd, Houston, Texas (TX).
Go to your Heroshe dashboard to track your order and enjoy a 5% shipping discount to Nigeria.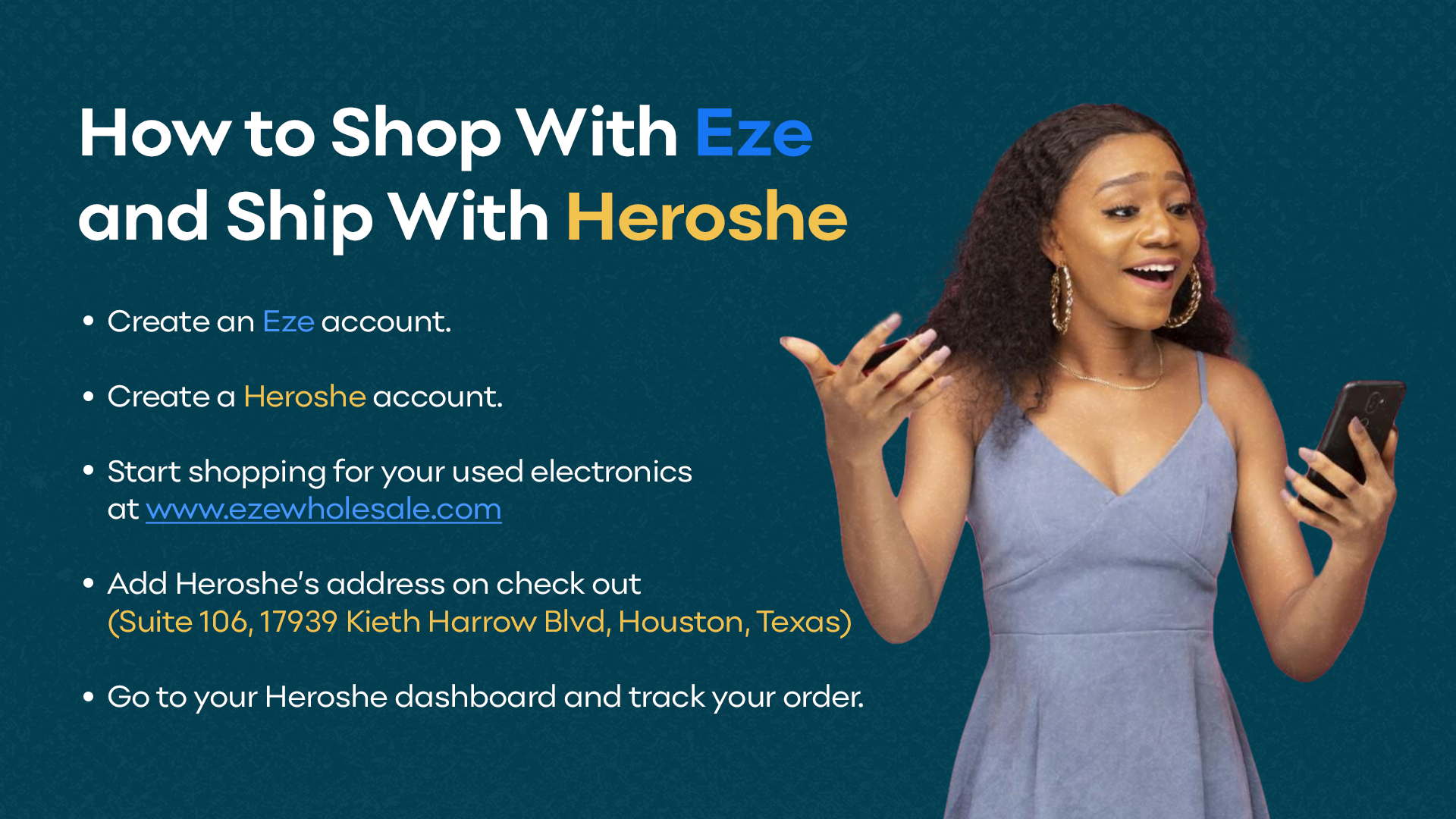 So what are you waiting for? Visit Ezewholesale and start shopping! And don't worry about shopping too much; your favorite shipping buddy has you covered. You get a 5% discount on your delivery to Nigeria using this code. If you have any questions, don't hesitate to contact our customer service or call 07000800900.
---
Enter your email below to join our newsletter