How To Start A Phone Selling Business In Nigeria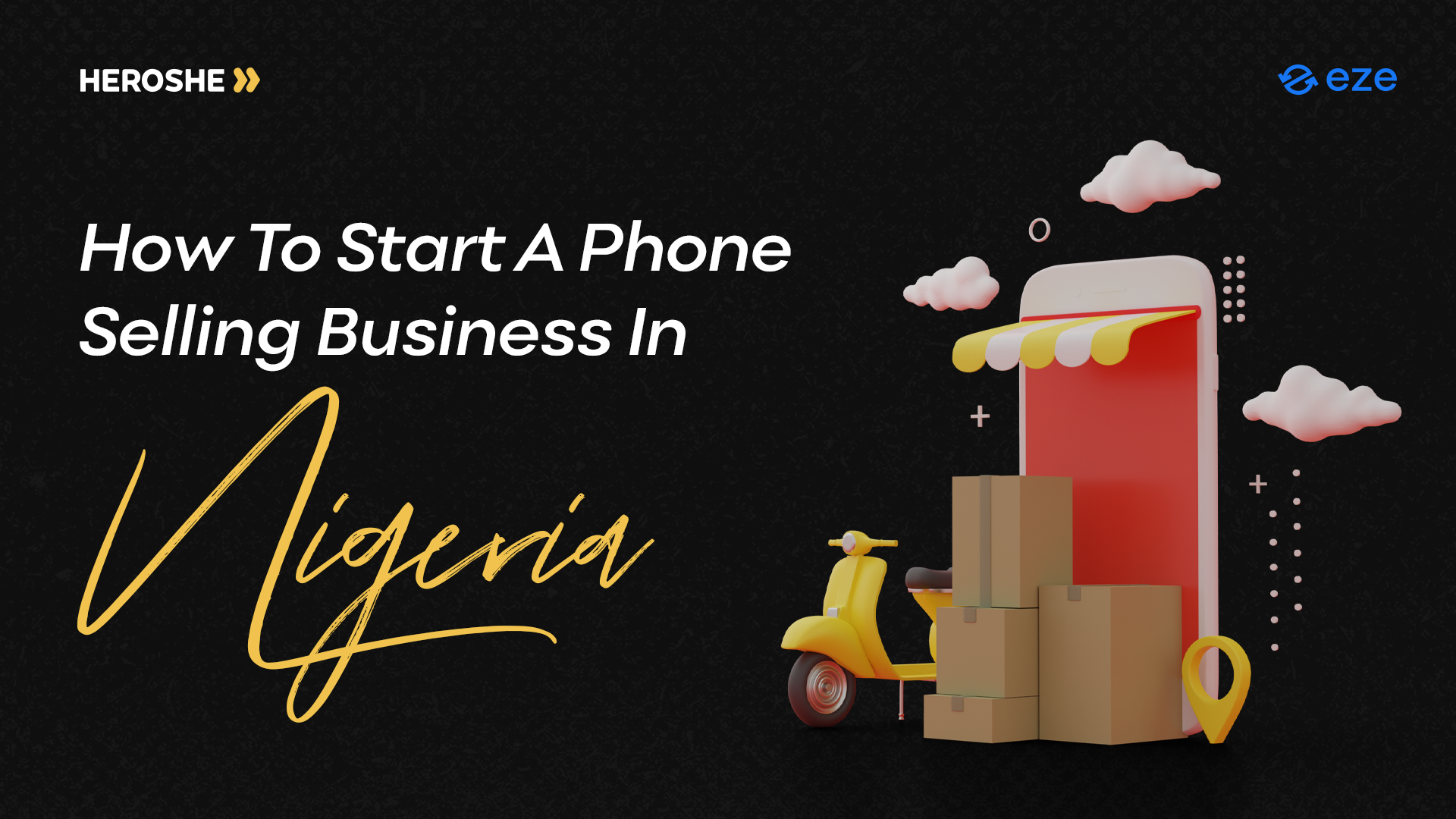 Starting a phone-selling business in Nigeria can be a very lucrative venture. The phone-selling business in Nigeria is booming due to the high demand for mobile phones. There's a reason Computer Village is always filled with crowds and with this, comes thousands of transactions generated daily. It's not just in Lagos, it's across the world. In 2021, Statista reported that smartphone vendors sold around 1.43 billion smartphones worldwide. They also made projections that show that the number could rise to 1.5 billion in 2022! Don't you want a slice of that cake?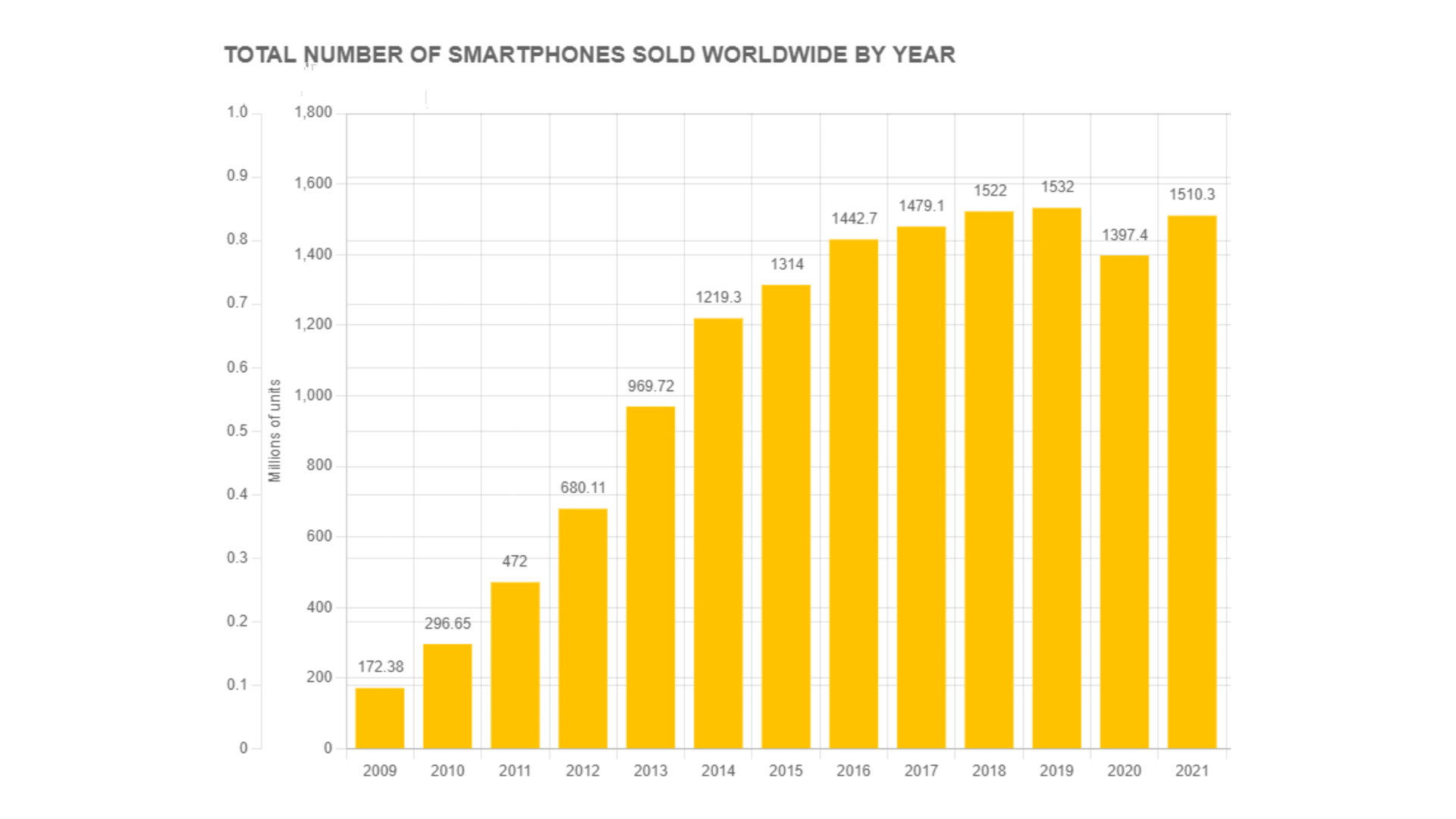 Many people are looking for affordable phones, which is where you come in. As a phone seller, you can provide people with the phones of their dreams. This blog post will give you an overview of the phone-selling business in Nigeria and some tips on getting started.
How to start phone selling business in Nigeria
You can follow these steps to start a phone-selling business in Nigeria:
1. Determine what type of phone-selling business you want to start.
The first step to starting a phone-selling business in Nigeria is determining what kind of business you want to run. Before now, most phone retailers ran brick-and-mortar stores. But the COVID-19 pandemic has brought an increase in the number of online stores as well as hybrid stores.
Online phone-selling businesses allow customers to buy phones and other mobile devices online. This type of business is convenient for customers who do not have time to visit a physical store or live in remote areas. Online phone-selling businesses also offer a wide selection of products and competitive prices.
Offline phone-selling businesses need customers to visit a physical store to buy phones and other mobile devices. This type of business is ideal for customers who want to see the products in person before purchasing items. Offline phone-selling businesses may offer a smaller selection of products than online businesses. Still, they may be able to provide more personalized service.
Hybrid phone-selling businesses have both a web store and a physical store. These businesses offer their customers a well-rounded experience that provides tailored and convenient experiences.
2. Choose the right location for the business.
If you decide to have a physical store, it is essential to choose the right location. Foot traffic is a crucial factor to consider when choosing a location. You should ensure the business is in an area with a lot of foot traffic, such as a busy street or market. Other factors to consider when choosing a location include the following:
The proximity to other businesses.
The availability of parking.
The security of the area.
3. Develop a business plan.
The next step is to develop a business plan. The business plan should include a description of your business, your target market, your marketing strategy, your financial projections, and your management team. You should design the business plan to help you secure funding from investors or lenders. You can also use it as a roadmap for growing your business.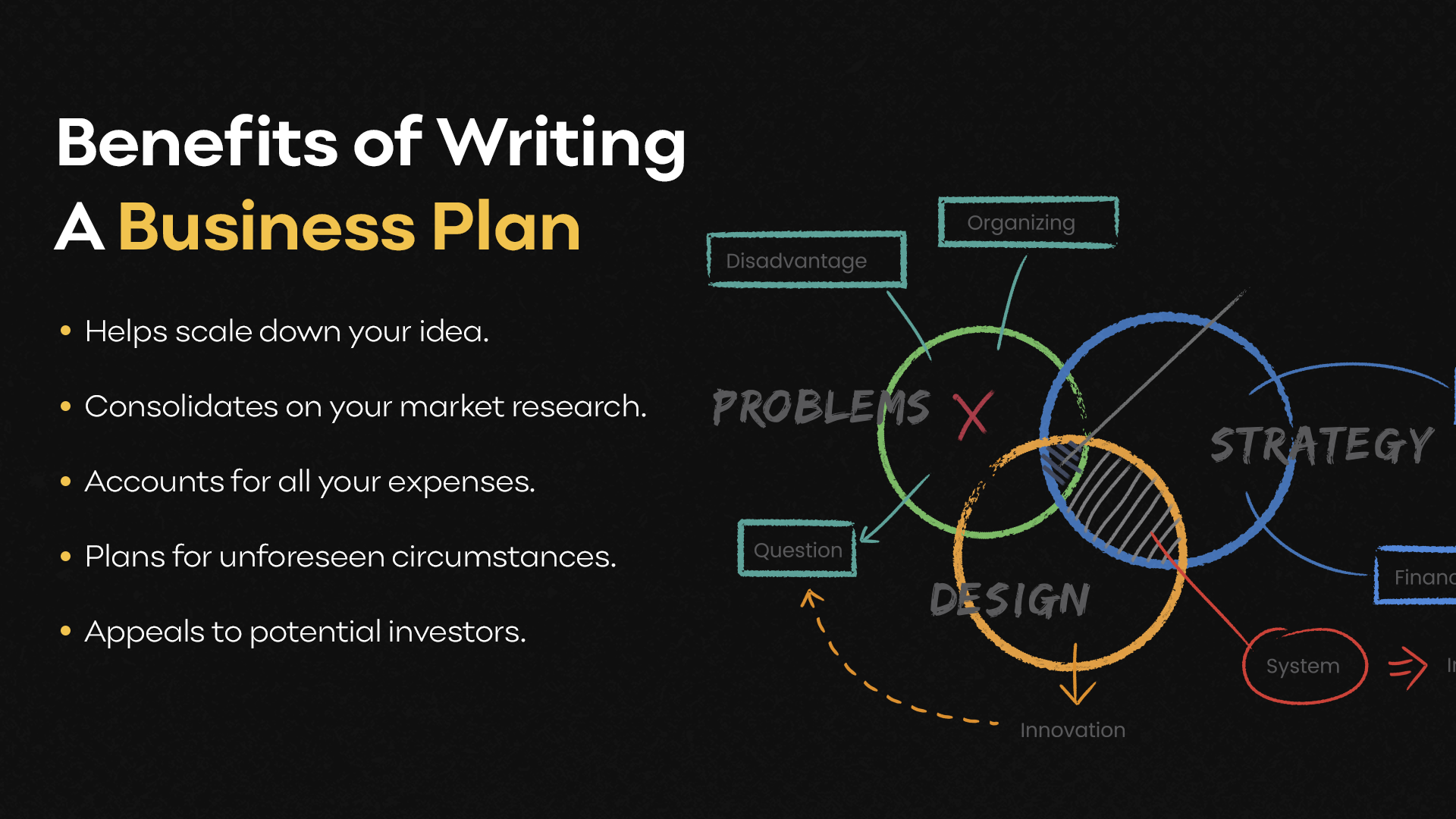 Description of business:
Include a detailed description of your phone-selling business, including what products or services you will offer and how you will differentiate yourself from other companies in the market.
Target market:
Define your target market and describe how you will reach them with your marketing efforts.
Marketing strategy:
Outline your plans for promoting and selling your products or services. Include a mix of traditional and digital marketing tactics.
Financial projections:
Create realistic financial projections for your business, including income and expenses for the first year of operation.
Management team:
Introduce the members of your management team and their experience in running a successful business.
4. Register your business with the Nigerian government.
The next step when starting a phone-selling business in Nigeria is registering your business with the Nigerian government. This is a simple process that you can do online or in person. You can also hire a lawyer to incorporate it for you.
To register your business, you will provide basic information about your company, including its name, address, and contact information. You will also need to pay a small fee. Once the registration is complete, you will get a Certificate of Incorporation. The document will prove that your business is registered with the Nigerian government and can operate legally. Once you have registered your business and obtained the necessary licenses, you can start running your phone-selling business in Nigeria!
5. Source for capital.
One of the challenges people have when starting any business is the lack of capital. To start a phone-selling business in Nigeria, you will need to secure funding. There are a few different options available to entrepreneurs looking for start-up capital.
One option is to take out a loan from a financial institution. This can be a bank, credit union, or other lending organization. You can use the loans for various purposes, including buying inventory, renting office space, and hiring staff.
Another option is to seek out investors. You can do this by pitching your business idea to potential investors and convincing them to invest in your company. This might be challenging, but it can be very beneficial if you find an investor who believes in your business model.
Finally, you could also look into grants or other types of funding from the government or other organizations. These can be very helpful in getting your business off the ground, but you should research before applying for any grant or funding.
6. Stock your phone-selling business with products.
To start a phone-selling business in Nigeria, you should stock your shelves with products. There are a few ways to do this:
You can buy used phones from individuals or businesses. This is a cheaper option, but you will need to carefully inspect each phone to ensure it's in good working condition.
You can buy refurbished phones from companies that specialize in selling refurbished electronics. This middle-of-the-road option gives you slightly lower prices than buying new phones but with more peace of mind than buying used ones.
You can buy phones outright from wholesalers or manufacturers. This gives you the most control over your inventory.
Once you decide where to source your phones, you must figure out how many to buy. This will depend on your budget and how quickly you want to grow your business. If you have a limited budget, start with a smaller number of phones and gradually increase your inventory as your business grows.
Buy at wholesale prices from Eze Wholesale Store.
If you are looking for an affordable way to start a phone-selling business, Eze Wholesale Store is the perfect place to start. Eze is your one-stop shop for wholesale electronics. With their wide selection of phones, you can find the perfect ones for your customers at a great price and make a great profit on each sale.
Plus, there is no minimum order requirement, so you can start small and grow your business at your own pace. To get started, create an account and browse the great selection of phones. When you find one you like to purchase, add it to your cart and checkout. They will ship the phone directly to you, and you can then resell it at any price you like. It is that easy!
💡
What are you waiting for?
Sign up today
and start selling phones at wholesale prices from Eze Wholesale Store!
7. Market your phone-selling business.
To successfully market your phone-selling business, you need to identify your target audience and craft a marketing strategy that resonates with them.
Who is your target audience? What are their needs and wants? How can you reach them? Answering these questions will help you create a marketing strategy that will get results.
To reach your target audience, consider using online and offline marketing channels. Offline channels could include print ads, T.V. commercials, or radio ads. Online channels could include social media, email marketing, or search engine optimization (SEO).
Make sure your messaging is clear and concise regardless of the channels you use to market your business. Your goal is to generate interest in your products or services and get potential customers to take action.
Finally, remember to track your results and fine-tune your marketing strategy. By regularly evaluating your performance, you'll be able to adjust your tactics as needed to continue achieving success.
Use Heroshe As Your Trusted Buddy.
To start a phone-selling business, you need a trusted shipping buddy. Heroshe is the perfect company to help you get started. We provide reliable and affordable shipping services to help you get your phones from the U.S.A. to Nigeria.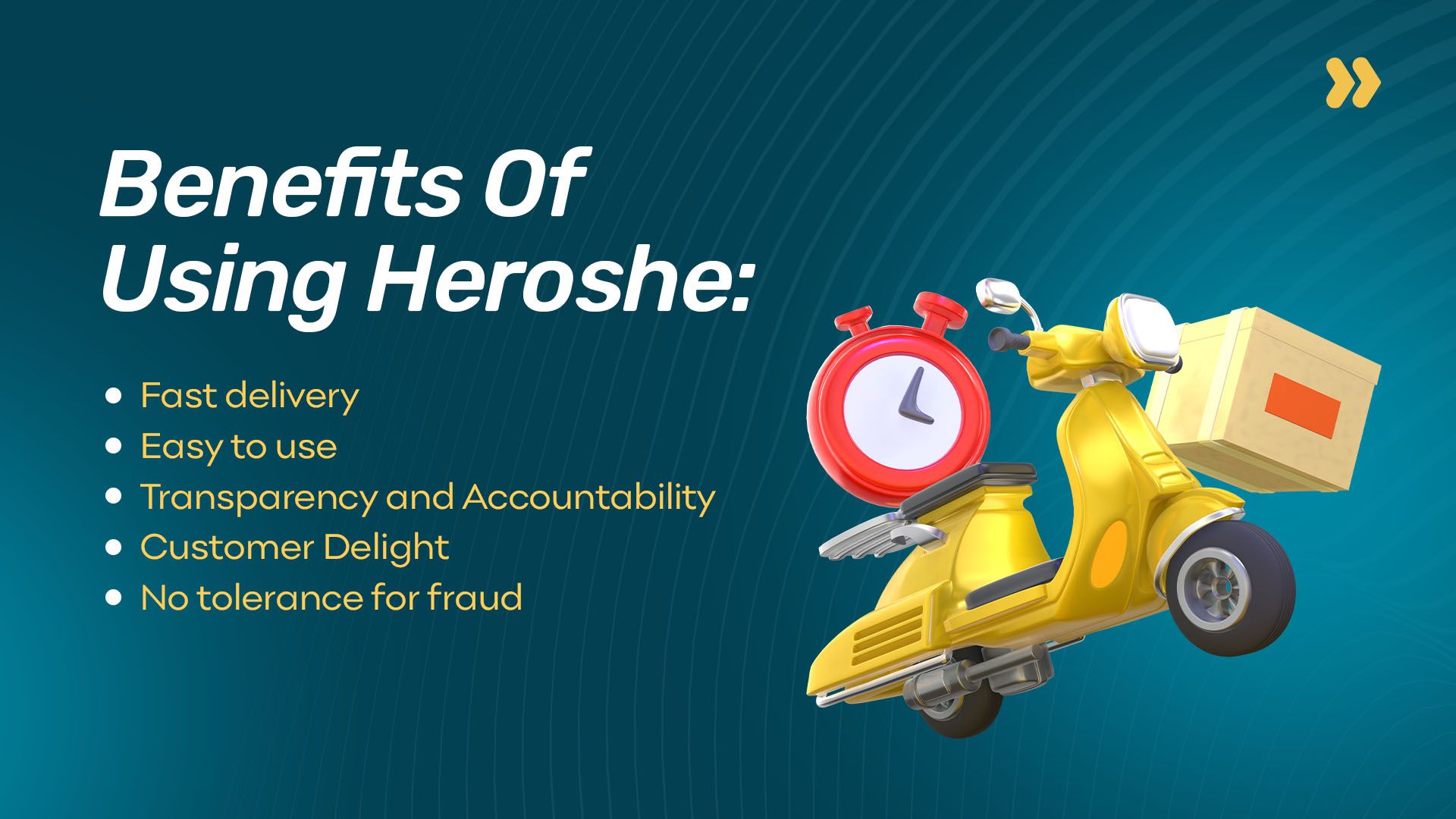 Here are some of the reasons why you should use Heroshe as your go-to shipping partner:
Always on time.
No matter how tight your deadlines are, Heroshe will always get your packages delivered on time. We ensure your items arrive in Nigeria between ten to fourteen working days. We understand that timely deliveries are essential to keeping your customers happy, so we ensure your shipments arrive on time.
Constant updates.
With an improved package tracking feature, you get real-time updates on the location and progress of your shipments.
Package safety.
With us, you don't have to worry about missing packages. We guarantee the safety of your packages from the U.S. until you pick them up in Nigeria.
Competitive prices.
We provide consistent, hassle-free, and timely deliveries like the 3 major carriers - U.P.S., DHL, and FedEx - but at a fraction of their cost. See our pricing page for more information.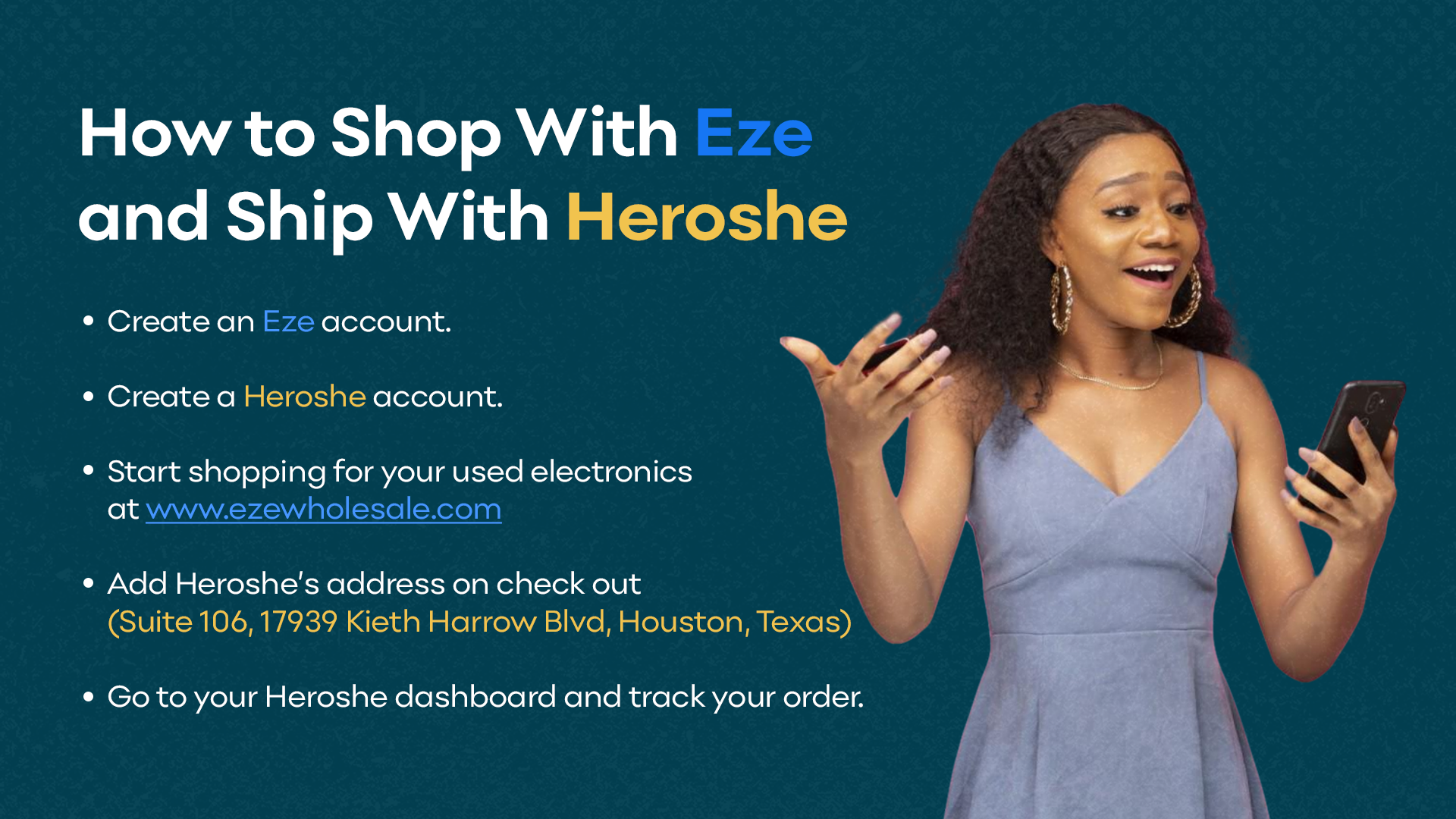 So what are you waiting for? Shop on Eze and ship your gadgets to Nigeria using Heroshe today and see how easy it is to get your phone-selling business up and running!
---
Enter your email below to join our newsletter