Important Update: New Shipping and Delivery Price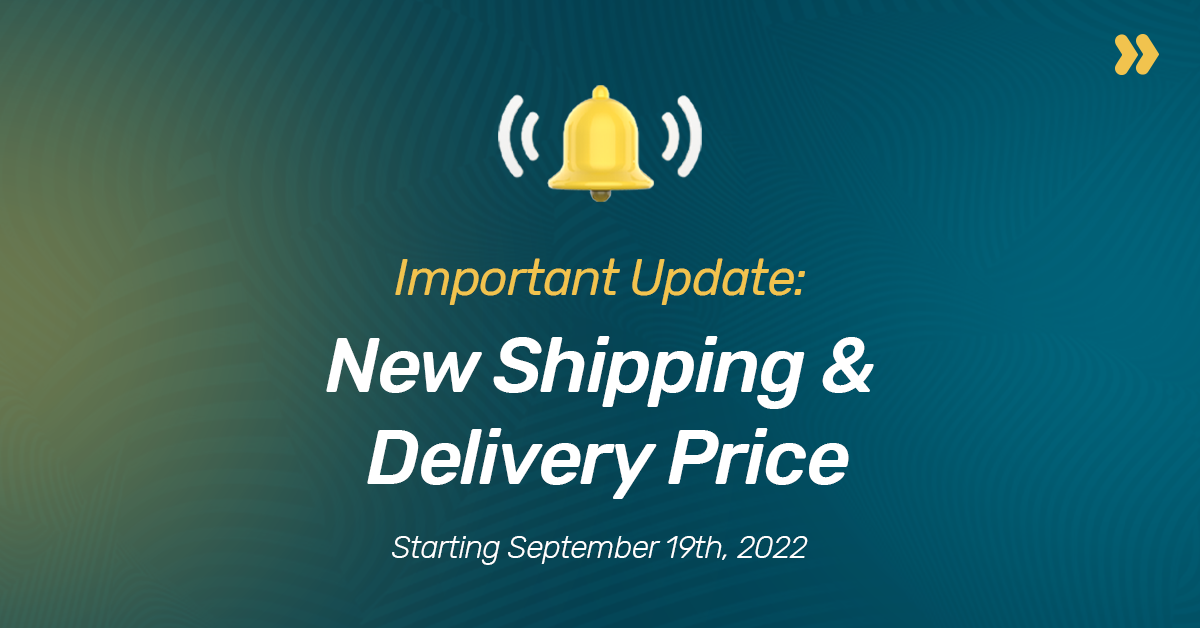 Since launching Heroshe, we have constantly innovated and provided solutions that connect you and hundreds of thousands of customers to global commerce.
Creating a beautiful and seamless shipping experience for you has been a pleasure, and we have loved every minute of it. Thank you for allowing us to serve you.
To reflect the value we have added and ensure that we can continue to innovate, we are increasing our shipping prices from the United States of America to Nigeria. We are also increasing the cost of last-mile home delivery.
Starting September 19th, 2022, the new shipping fee will be $8 per lbs.
In case you are wondering what value you will get from this increase, here are some of them:
Faster processing of your packages.
Consistent delivery timelines
Improved communication and better tracking of your shipments.
Personalized user interface and experience.
Below is a breakdown of the new last-mile delivery price.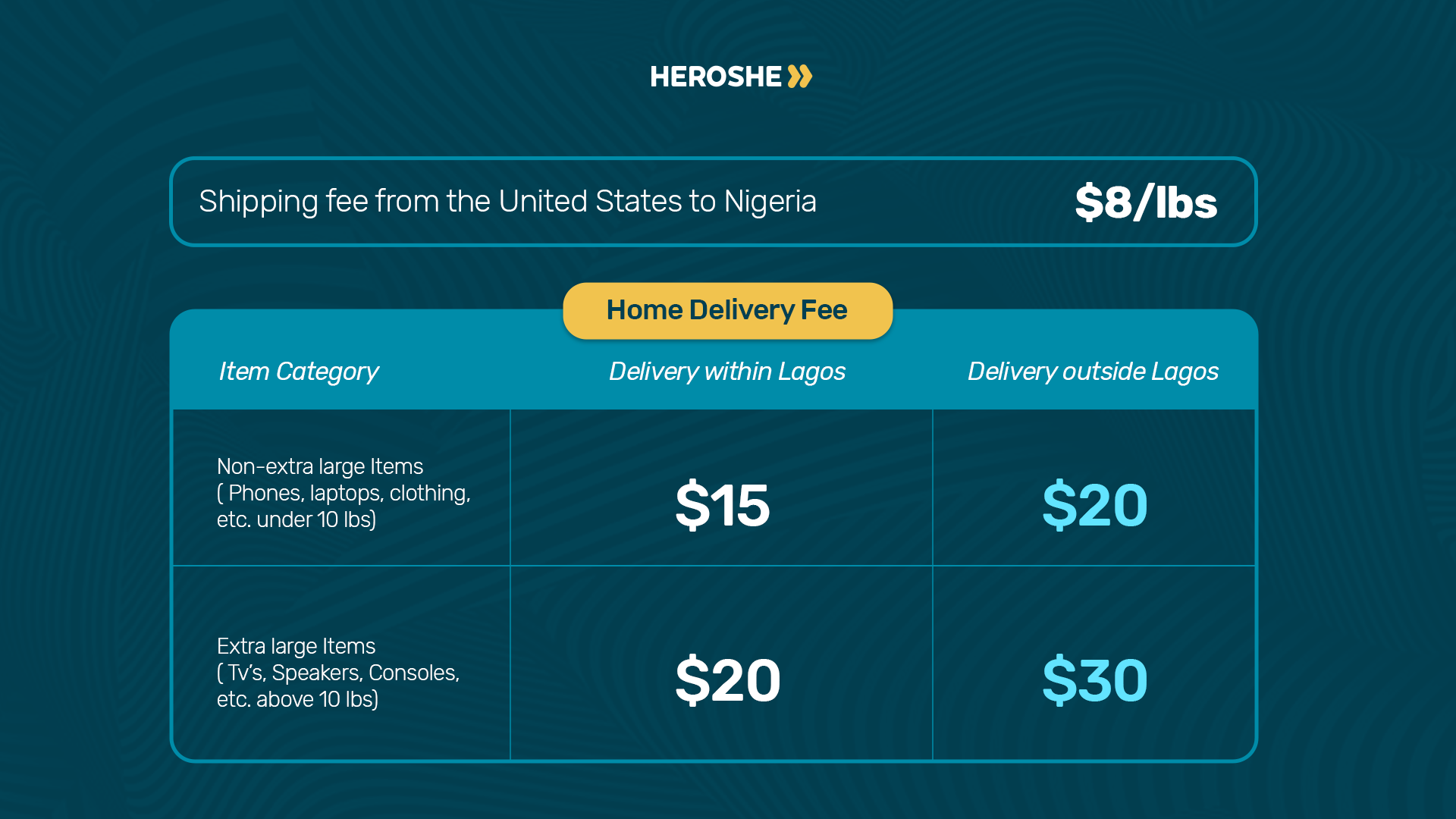 | Item Category | Deliveries within Lagos | Deliveries outside Lagos |
| --- | --- | --- |
| Non-extra large Items ( Phones, laptops, clothing, etc. under 10 lbs) | $15 | $20 |
| Extra large Items ( Tv's, Speakers, Consoles, etc. above 10 lbs) | $20 | $30 |
Please note that we will continue to honor current price structures until September 19th, 2022. We urge you to ship all your item(s) that are still at our U.S. warehouse before the new price takes effect.
If you have any questions or feedback regarding this price increase, we will be happy to hear from you. You can contact us via email or call us on 08177593004 or 08177593032.
---
Enter your email below to join our newsletter