Can I Ship That? A Comprehensive List of Items Heroshe Ships (And Doesn't)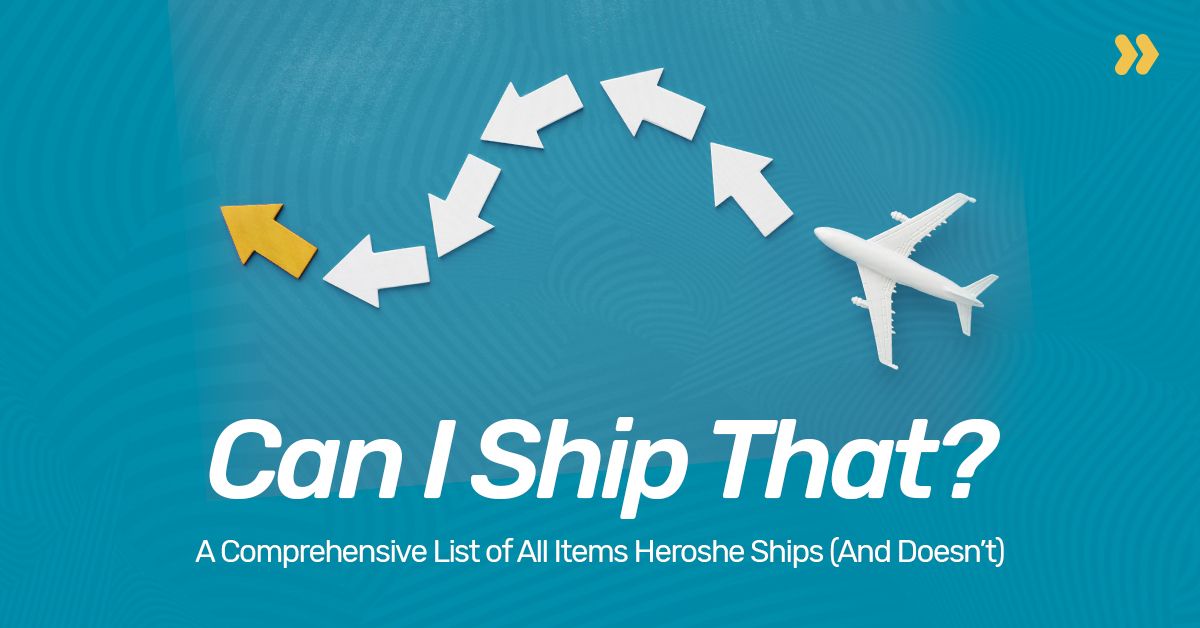 Some of the most frequently asked questions we have attended to in recent times include: What items can't I ship with Heroshe? Can I ship a perfume using Heroshe? Why can't I ship a power bank? To answer all these questions, we have created this comprehensive list showing items we ship and those we don't.
What Items Can You Ship With Heroshe?
Heroshe offers a wide range of shipping options for both businesses and individuals. We ship a wide range of items, including clothes, shoes, books, and electronics. Here is an overview of the most common goods we ship.
Phones.
Laptops.
Documents.
Fabric and clothing.
Electronics.
Healthcare goods.
Beauty products.
Industrial equipment.
Spare parts.
What Items Can't You Ship With Heroshe?
We provide shipping for small, large, and oversized items, as well as fragile and perishable items at affordable prices. However, there are a few items that we cannot ship due to regulations or safety concerns. These items include:
Standalone batteries, battery casings, battery parts, battery replacements, etc.
Power banks.
Cleaning agents containing alcohol.
Explosives.
Flammable liquids like fuel treatments.
Aerosols, and air fresheners.
Items containing Nicotine like cigars, vape pens, tobacco, vaping accessories, e.t.c.
Hazardous materials.
Illegal drugs.
Paint.
Perishable food.
Toxins.
Narcotics.
My Daily Choice products.
Stunt guns, BB guns, paintball guns, and guns in general.
Perfumes and colognes.
Please contact us if you have any questions about whether you may ship a particular item with Heroshe.

Please bear in mind that this is not a comprehensive list of goods that Nigeria doesn't allow. You can see the full list of goods on the customs website.
So there you have it! The definitive guide to all items shippable and not shippable through Heroshe. We hope you found this helpful. If you liked this article, please like, follow, and comment.
---
Enter your email below to join our newsletter