How To Grow Your Customer Satisfaction Index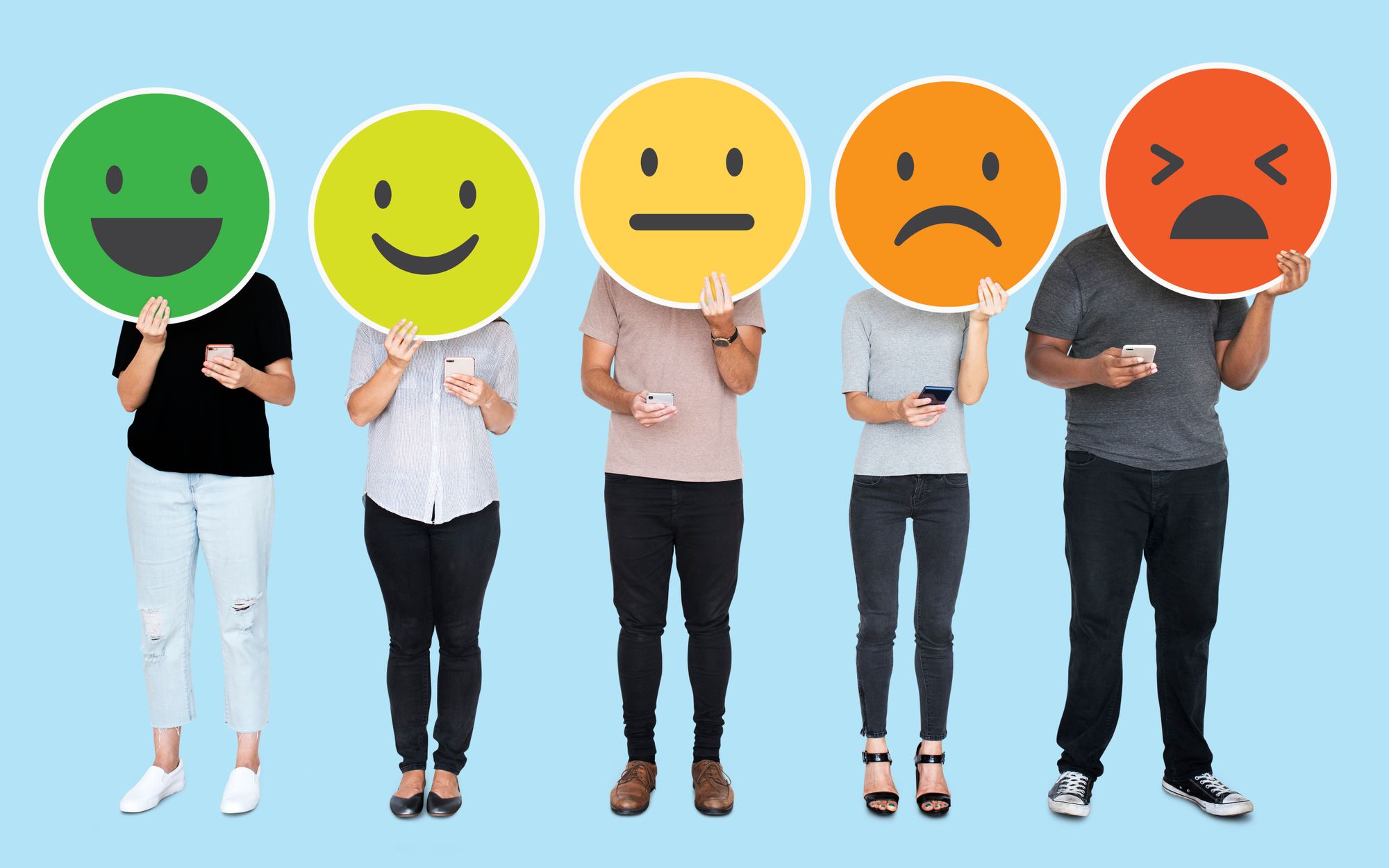 As a service provider, one of the questions I've been trying to answer is:
What makes a happy and satisfied customer? Good deals? More discounts? More innovation?
I used to visit a neighbourhood ice cream shop as a kid. These visits were my earliest experience of being a satisfied customer. Although the shop didn't do so much besides ensuring the ice cream was 'sweet', I was a raving fan.
Fast forward to the future, my soft, silent footsteps become fast, decisive ones. My heels, digging into marketing offices, to attend meetings. Meetings to discuss what else an ice cream shop can do to satisfy its customers.
Customer Satisfaction Defined
Here are some rib-cracking definitions of customer satisfaction (CSAT) from these meetings:
Everything you do to ensure you're not annoying your customers
Getting on the right side of your customers who are always right
I have also heard some serious definitions that set me thinking a certain way. Such as:
CSAT is a customer's appraisal of products, services or the total value add to them by a business
The simple decision a customer makes to either repurchase a product or return for a service
The Customer's Position Of Power
When did customers become this powerful?
Definitely when customer feedback started bringing decades of sterling careers to an end.
Most likely when customer feedback became responsible for poor stock performance.
When customer review became the reason some businesses folded up.
The customer's power position has become pronounced. Fueled by the web, e-commerce, and the rise of a new generation. A generation that wouldn't believe ads. A group that searches out their own information and protects other customers with it.
Thanks to the popularity of customer reviews, customers now call the shots! Check the stats for people who read reviews as a guide for picking products.
What's The Way Forward!
A ship in harbor is safe, but that is not what ships are built for.
—J. A. Shedd.
Where do businesses and entrepreneurs go from here? Should they begin to walk on eggshells around their customers? Of course not! Businesses can't shut down for the fear of getting on the wrong side of their customers.
To manage the anxiety that consumerism has brought us, here is another question:
Why did you start your business?
If your answer has your customers as the focus, you're in business for the right reasons. If your answer went the other way, then you need to re-strategize. Re- strategize and scrap all your objectives that are not in the interest of your customers.
You see, being customer-centric holds the secret to so many things. This is what separates businesses that maximize every customer interaction from others. Customer-centric businesses don't struggle to get it right. They focus on delighting customers.
Turning Customers To Raving Fans
It's fair enough to have customers who recognize your brand assets. It is more exciting to know they are also somewhat loyal and would pay for your service or product quite often. But there's got to be more.
What will you do to have a base of raving fans like football clubs have?
Football fans tell me that their love for their club is pure devotion. This is something I would never ever understand but covet in secret. I covet the universal language that cuts across all their differences.
I covet the opinionated defense of these raving fans on why their clubs are the best. The loyalty, the passion, trust, and commitment of the fans, Goodness! People brand themselves and advertise their clubs at will.
If we aspire to turn our customers into raving fans, we should start with the simple things like:
Treat Customers As Friends
If every relationship has an emotional component, Customer relationship isn't different.
How do friends manage their relationships?
They stay accessible. In the same way, Businesses should create many online and physical channels, to allow customers to reach them with ease.
They stay responsive to each other. Being timely with replies and never ignoring messages or inquiries from customers is back in fashion. Best friends don't ignore Instant messages. They never do.
They listen to and respect each other. In the case of a business and its customers, the relationship is mutually beneficial. Respect your customer's time. Hire more staff, so you can keep your queues short. Respect their opinion and choices. Don't insist they have mustard when they have asked for Ketchup.
Connect And Engage
Business owners! Gather here.
Raise your hand if you agree you can't please your customers without connecting with them.
How do you connect with your customers?
By being emotional and authentic. Not all businesses have a genuine duty of care to their customers and this is obvious half the time. Being interested in your customers means gathering as much data as possible to help:
Understand your customer base and various market segments.
Generate consumer insights to help innovation and differentiation
Study their buying patterns and behavior
Create products that make you relevant and attractive to target customers
Be Human, Stay Empathic
How much empathy does a business need to have?
I will say enough to help with customer retention. Enough to create daily experiences to show that you feel them. Enough to make them feel like they come first and are important to you.
"I empathize with women in their high heels. So I'll be there in my kilt and T-shirt and I'll walk around all day, to prove that if I can wear the shoes for 36 hours then our customer can wear them."
-Marc Jacobs, Fashion Designer
To sell to a group of people and satisfy them. You need to walk in their shoes. Marc Jacob gets it!
Learn and Listen
Does your business have a listening and learning mechanism?
Listening to your customers will keep you learning from them. Satisfying consumers means being attentive and learning that their taste and needs evolve. The secret to learning from customers is being open-minded.
"You must be shapeless, formless, like water. When you pour water in a cup, it becomes the cup. When you pour water in a bottle, it becomes the bottle. When you pour water in a teapot, it becomes the teapot. Become like water my friend."
-Bruce Lee
Start With One Customer
Businesses won't get CSAT right except they get close to their customers. Except they get into their customers' habitat to understand how they experience and relate with the world.
This is how brands get it. This is how brands build connections. There is no relationship without connection. The businesses that build relationships have power.
---
Enter your email below to join our newsletter