3 Reasons To Use Heroshe Split Pay On Your Next Shipment
Have you ever needed to urgently pay for a shipment but had insufficient funds? Do you want to pay for your shipment but you have exceeded the CBN payment limit? Do you want your customers to pay for their shipment but can't figure out how? If your answer to any of those questions is yes, you are the reason Heroshe created Split Pay.
What is Split pay, you may wonder? It is a split payment service that enables customers to create and share payment links with their loved ones to pay for their shipments. It saves your friends and customers the stress of logging into their bank app to transfer the money to you. They can pay directly to Heroshe for the shipment from the payment link you generated.
How To Use Split Pay
We designed Split pay to be as easy to use as possible. Here is a video tutorial on how to use it:
If you'd rather read, here are the three simple steps:
Setup payment links
On the payment page, click on Split Pay. This generates three payment links that you can send to three people. Provide the name and email addresses of the recipients then set the amount you want each person to pay. You can customize a thank you note to show gratitude to them. Copy the links and send them to the recipients via email or social media.
Get updated on payment status
The payment links direct the recipients to our payment partners and they pay for your order seamlessly. You receive real-time notifications when they make payments for your order.
We ship to you
Upon successful payment of your order, we process your items and ship them to you.
Reasons To Use Split Pay On Your Next Shipment
Encourages support
As an individual, you can get loved ones or customers to support you by paying a percentage of your shipping fees. You, too, can support others.
Top-notch security
The recipient doesn't have to know what you are shipping. They also don't have access to your Heroshe credentials.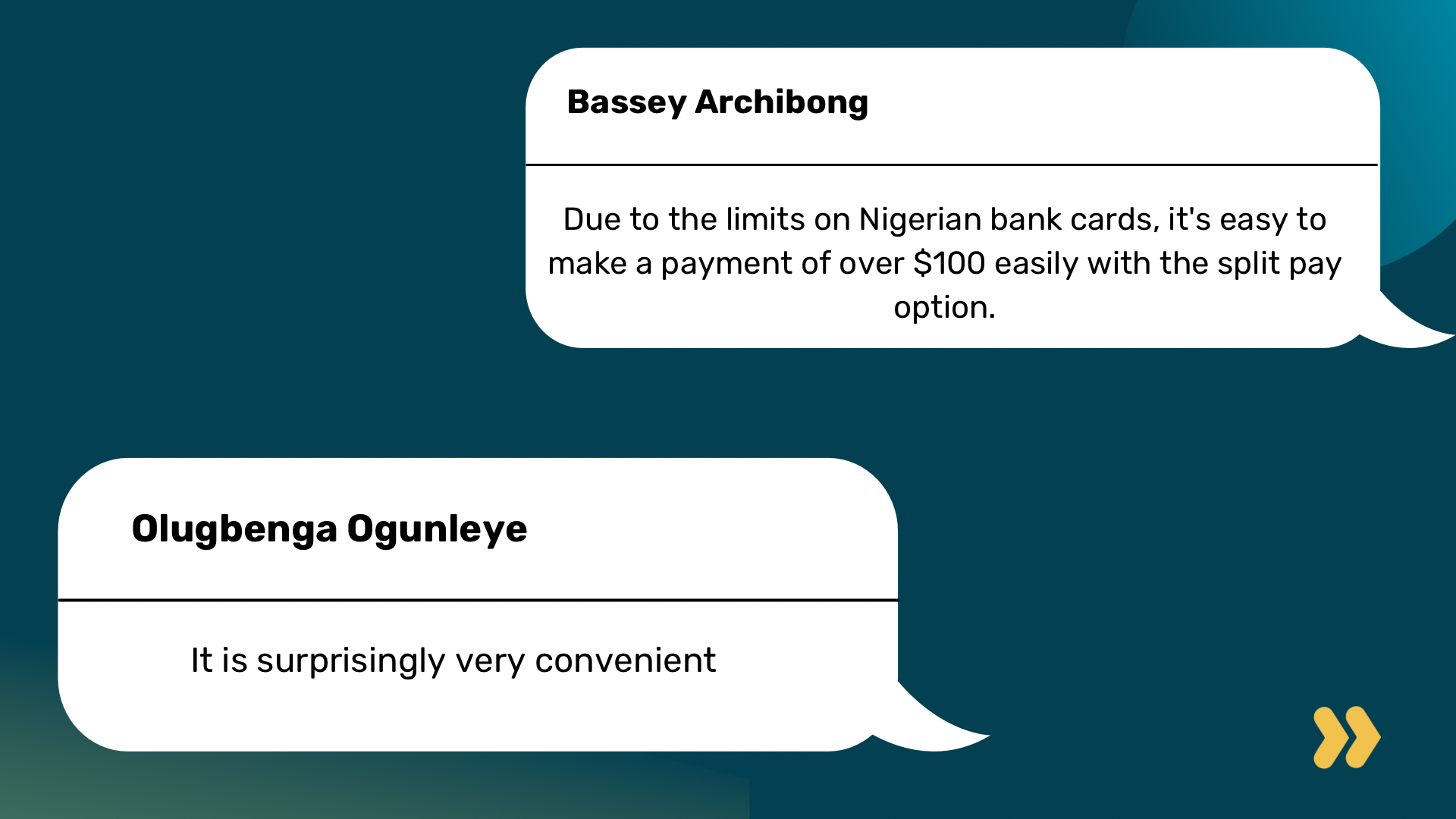 Fast and seamless experience
Split pay makes your payment process easy and faster. We save you the hassle of getting loved ones or customers to make transfers, or log in to their bank accounts to make transfers.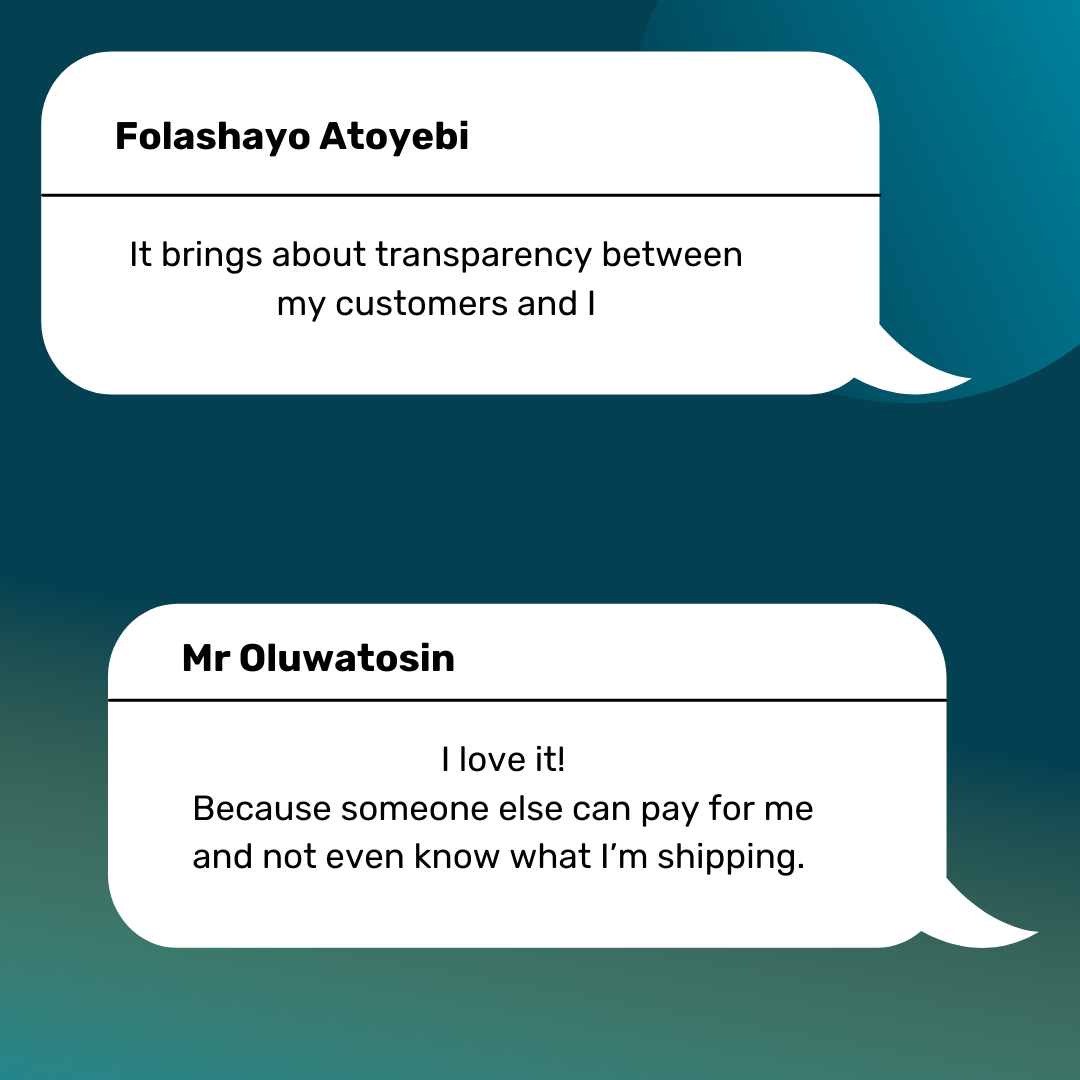 Who Can Use Split Pay?
Shoppers
Split pay allows you to share payment links with family and friends when you need a bailout or support on shipping your items.
Business owners
Split pay allows you to build trust with your customers by giving them the ability to share payment links for shipping their items.
It doesn't matter what category you belong to, give SPLIT PAY a try now. Visit your DASHBOARD. If you have any questions or comments, contact us now or call 08177593004, 08177593032.
---
Enter your email below to join our newsletter