How To Shop and Ship From USA to Nigeria Using Heroshe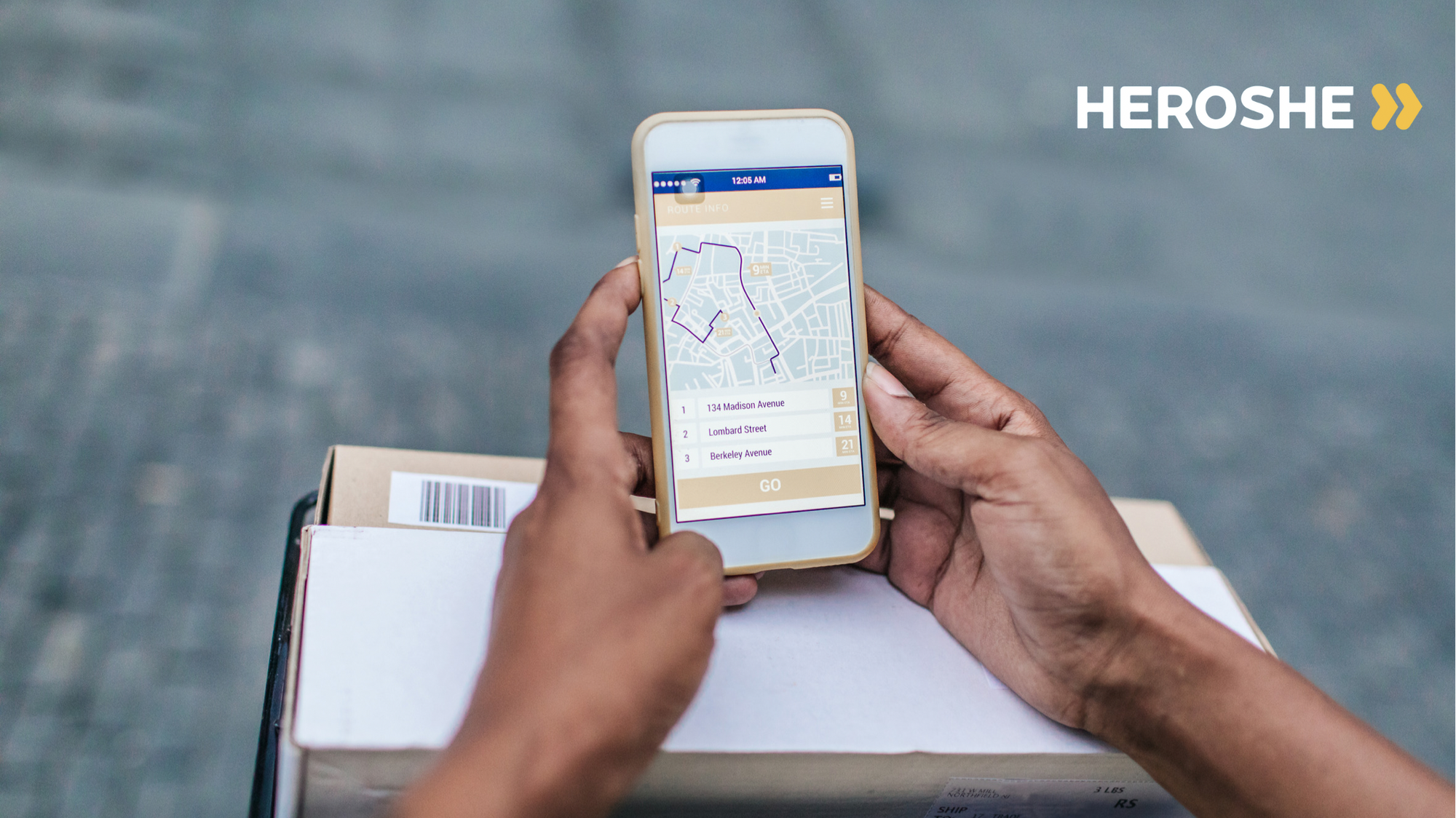 Are you interested in a pair of shoes available in a store in the USA that doesn't ship to Nigeria? Do you need to get your free US address so you can shop for items and ship them to Nigeria? Don't worry because Heroshe has got you covered. You can use your Heroshe free US address to shop online on US websites and ship them to Nigeria. Keep reading to get yours in a few minutes.
Watch the video tutorial below:
Would you rather read the step-by-step guide? Here you go.
Having a US address is very important. For example, you can now shop from US stores that only ship to the US. This also opens you to exclusive and new online shopping opportunities. At Heroshe, we provide you with a free US address in Houston.
Sign up with Heroshe
Go to the sign-up page and fill in your first name, last name, email, and password. After filling in the correct details, click on the CREATE NEW ACCOUNT button.
Confirm your email address
After clicking the CREATE NEW ACCOUNT button, you will receive an email from us. Click on VERIFY EMAIL. This is important because the email address will be the primary means of communication between you and Heroshe.
Clicking the link redirects you to the login page.
Set up your home delivery address
Log in to your brand new Heroshe account and set up your Nigerian address. This is the address where your items will get shipped to when they arrive in Nigeria - if you do not want to pick them up from the Lagos warehouse. You can also change your home delivery address. Click on settings and select address book. You have two options: edit the former address or add a new one.
Enjoy shopping in the US and hassle-free delivery to Nigeria
Now, you can take full advantage of shipping to Nigeria using Heroshe. Feel free to use your US address for shopping in popular US stores and shipping to Nigeria at the best prices on the market. In case you were wondering, it takes 10 - 14 days for items shipped with Heroshe to arrive in Nigeria from the US.
How much does it cost to ship from USA to Nigeria?
With Heroshe, it costs $8 to ship items that weigh 1 pound (0.45kg). To put things in perspective, you can ship two iPhone 13 phones from the US to Nigeria for just $5! Fragile items like TV and glass furniture have an optional crating fee. For more information, visit the pricing page.
Things to Note:
Don't share your Heroshe account info with anyone. Your Heroshe US Shipping Address is for you only. Use it when you shop on any US online store. You can access it anytime by logging into your Heroshe account.
Forward the order confirmation email you receive from a US Store to warehouse@heroshe.com every time you place an order. We need a copy of your order confirmation for every order you ship to the Heroshe warehouse.
Heroshe offers shipping insurance against loss, theft, and damage. But, you must report any loss, theft, or damage within 72hrs after you receive your package to get a full refund for your item. We don't refund international shipping costs. Free Cargo Insurance covers fragile items (e.g. TV, glass items) only if the item was crated before shipping. Fragile items shipped without crating do not qualify for free cargo insurance
Support is available from your dashboard. We provide direct contact with our support reps from your Heroshe account, please feel free to send us an email at support@heroshe.com or call 07000800900.
---
Enter your email below to join our newsletter