2023 Guide To Start A Lucrative Mini Importation Business in Nigeria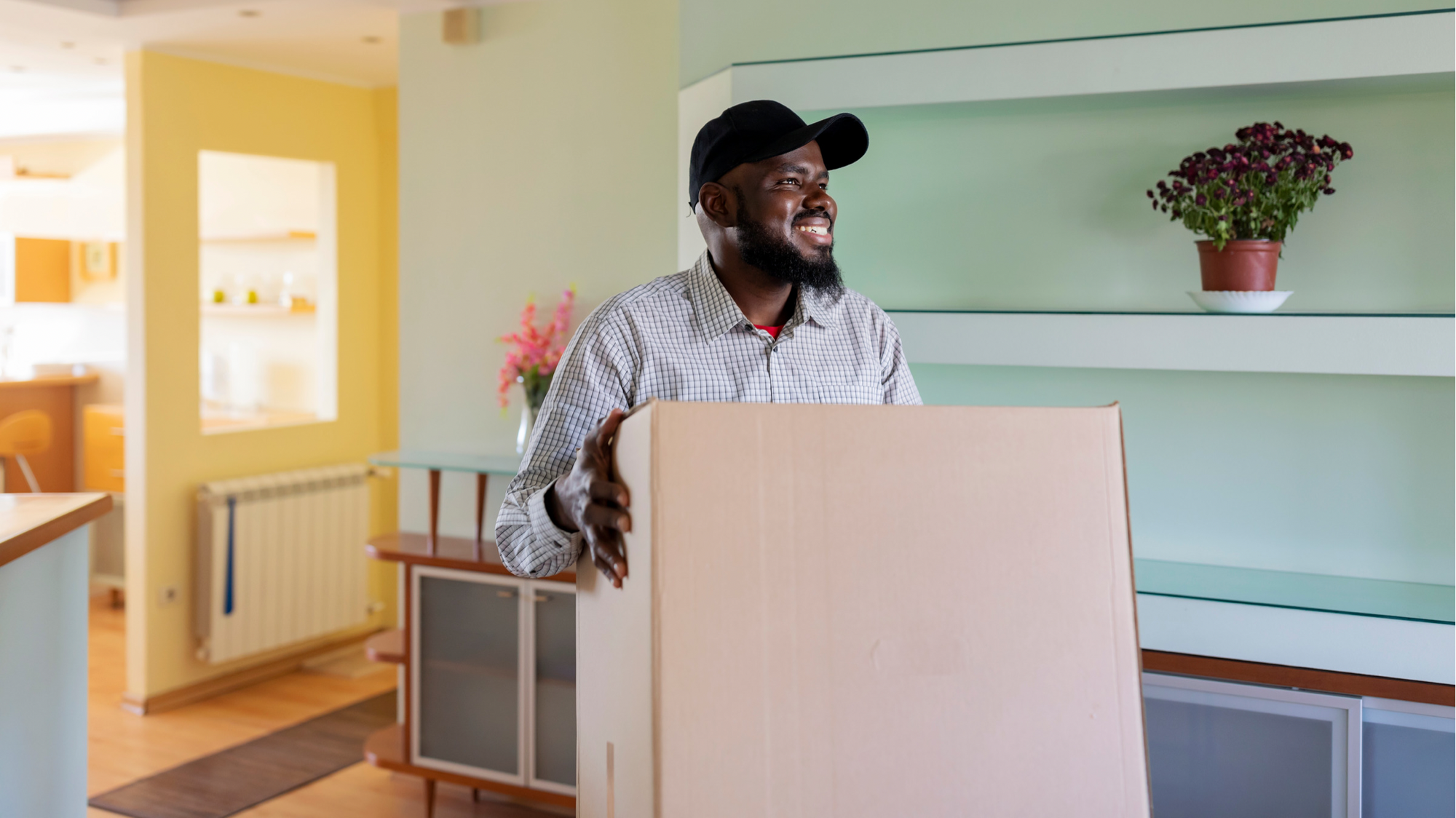 As recently as 2018, the mini importation business in Nigeria was something you needed a lot of money to start. Not the same in 2022. With the right guidance, you can start and sustain it with as little as 50,000 Naira.
According to Ehab Atalla, "The connection between you and any business is knowledge." Like with any other business, you can't jump into mini importation with no knowledge of it. Combine the knowledge with hard work and you will start earning profits in a few months.
It is common knowledge that Nigerians prefer foreign products to those made locally. If you target products that are in high demand, you can start with as little as N50,000 and make about 200% in about 3 months.
I know many people have a lot of questions when this topic comes up. Is the mini importation business still profitable in Nigeria? What items can I import to sell in Nigeria? How lucrative is the importation business in Nigeria? How can I start mini importation business in Nigeria? How can I import goods from the USA to Nigeria? What mistakes am I making in my mini importation business?
If you want to learn how to start mini importation and you have any of these questions, this is the article you need. By the time you finish reading, you will know the best practices, tools, and websites to effectively run your business.
How Is Mini Importation Business Different From Regular Importation?
What is mini importation? As the name implies, it is a small-scale version of the regular importation business. The regular importation business deals with bigger items like cars, refined oils, and machinery. These items are usually large but take a long time to turn a huge profit margin. On the other hand, mini-importation is a business model in which you buy fast-moving items in order to turn a profit in as little time as possible.
Related: A Comprehensive Guide To Buy Items on Amazon and Ship to Nigeria
Another difference is that for regular importation, businessmen have to travel. For mini importation, you can carry out all your transactions online. Many people prefer to shop from either American or Chinese websites. This is because they both have a wide range of products at relatively low prices.
The most significant difference between both models is the size of the operation. While regular importation needs a large space, mini importation can function optimally in a garage. Do note that mini-importation can be a large operation if you invest a large amount of capital.
What You Need To Begin Your Mini Importation Business In Nigeria
Everything you need to start a mini importation business is readily available. Most are already within your reach.
In no particular order, you need:
Start-up capital.
A smartphone or laptop or desktop.
Good internet supply.
A valid Nigerian delivery address.
A valid email address.
That's all you need. It's one of those businesses that you can start from the comfort of your mobile phone. Just place an order from a safe and secure website, make payment, input your delivery address, get your items delivered to you, promote the items, and make money on sales.
Why You Should Consider a Mini Importation Business
Does your salary finish the week you get paid? Are you starting to become one of those people who think necessities are a luxury? Do you need a second source of income? If your answer to any of those questions is yes, you should consider starting a mini importation business.
Mini importation serves as a side hustle for you and still gives you time to cater to your 9–5. With the right products and marketing strategy, two successful imports can bring in your annual salary. It is also not time-consuming since you can do most of the work on the go or after office hours.
A Step-by-Step Guide To Starting A Mini Importation Business
Step 1: Business Registration
Like businesses in other sectors, the first step is to register your business. In Nigeria, you can do that through the Corporate Affairs Commission (CAC).
This helps your business gain the trust of potential clients. This is because they know that they can reach you in the event of a bad or fraudulent transaction.
Some aspiring entrepreneurs have complained about the difficulty of CAC business registration. This is why there are different companies that offer these services. With some amount of money, they can register your business and get your certificate in 3–10 working days.
Step 2: Find A Cheap And Reliable Ecommerce Website
Ecommerce websites are those where you can buy products. It is important to observe the best online shopping practices when using these websites. Check the top left corner of your browser for a padlock sign when you visit these sites. This is very important because shopping on a fraudulent website will cause you to lose your hard-earned money.
Related: How To Start A Phone Selling Business In Nigeria
You should also ensure your website of choice has reasonable prices. Your profit margin reduces if you add the shipping cost to expensive products.
The next step is to perform basic research on the websites. You can do this by checking their ratings, reviews, and feedback score. This information is readily available on most search engines. Reviews are usually between 0 and 5 stars, while ratings range from 0 to 100. You should ensure the website you choose has at least a 90% rating and no less than 4-star reviews. Some of the websites successful mini importers use include Amazon, DHGate, and AliExpress.
The last thing to do is to visit the selected website and create your account. This is quite easy since the information they need is not time-consuming. The usual information required includes your name, email address, and delivery information.
Step 3: Select Your Products
After creating an account on the website of your choice, the next step is to search for the items of your choice. It is easy to get confused and overwhelmed when faced with a wide catalog. To avoid this, ensure you already have a list of items you want to buy. Make the list based on your target audience and select the products with affordable prices and good reviews.
Things To Consider Before Selecting Products To Import
1. Understand Your Target Market's Local Needs
Where in Nigeria do you want to base your business? How many people live in that area? What are their pain points? What products will solve those pain points? What are the current hot-selling items in that region? These are some of the questions you should be able to answer when choosing your target market.
Different areas have different needs. A power bank can sell very fast in Igando, Lagos, since the power situation there is bad. The same item will be hard to market in Ikeja, GRA, where the power supply is constant.
You should also study your target audience's lifestyle, culture, and dire needs. Carrying out market research can help you with this. This helps you gain the necessary knowledge about the market and prevents you from "fetching water in a basket". You should also keep an eye on industry trends as the demand for some products is seasonal.
2. Be Familiar With Local Laws Guiding Importation
It is very important to know the local laws guiding importation processes. Ensure you steer away from illegal items, even if they seem lucrative. For example, rice importation may seem profitable in some parts of Nigeria, but this is illegal. You can browse through other illegal imports into Nigeria on the Nigerian Customs website.
Related: 15 Best Dropshipping Suppliers To Boost Your Business in 2023
Knowing these laws will prevent unnecessary surprises and problems when you ship. If learning about the required taxes and laws is exhausting, you can hire a lawyer. The lawyer can go over the specifics of your importing process and advise you on which regulations to follow.
3. Examine Every Detail of Each Product
Before adding a product to your cart, scroll to the product description and review section. The reviews help you know the quality of the items based on comments made by other buyers.
For example, I once bought a drone from a website. In the featured image, it was the image of a proper drone, but when it got to me, it was barely as big as my palm. A second check on the product description showed that the item size was 120×81×57 mm (L×W×H). In inches, the same number was 4.7x3.2x2.2 inches. Be smart, don't be like me.
You should also check the delivery methods, vendor's warranty, and return policy.
Step 4: Payment
The next step is to make payments for the ordered products. There are now secure measures in place to help solve the problem of paying for items from Nigeria. It is a lot easier now than a couple of years ago when the process was long and rigorous.
There are now payment solutions that solve this need. You can pay for items in the USA, the UK, Belgium, China, or anywhere in the world from the comfort of your house. Payment channels vary depending on the supplier. Visa, Mastercard, PayPal, and AliPay are some of the methods of payment available for use.
What happens if I get defrauded by a supplier? What happens if a supplier delivers something totally different to me? Those are very valid questions. Many of these websites have measures like Buyers Protection or Escrow in place to reduce such risks.
Here is how it works. When you pay for an item, the website holds onto the money until you confirm receipt of your order. So, if the supplier does not deliver to you, they do not get paid. In the event of "What I bought vs. What I received," you can fill out a dispute form, and the website refunds you. These measures reduce some of the payment risks involved.
Step 5: Order Fulfillment
Your orders will be delivered to you in different ways depending on the location of your supplier. If your order was from the US, you can use UPS, DHL, or other logistics companies that ship from USA to Nigeria.
Generally, there are two order delivery methods:
1. Free Shipping
This method is common when you ship from China. It is quite slow, but it cuts down on costs and maximizes profit. Deliveries get fulfilled between 20–30 days, and you can pick up your shipments from China Post Air Mail/Parcel or Hong Kong Mail services.
You can track your shipment with both China and Hong Kong Post. When using this method, ensure you add your phone number. This ensures post office officials can reach out to you when your shipment arrives.
2. Express Delivery
This is a faster and more reliable means of delivering your shipment to Nigeria. The 3 major logistics companies involved are DHL, EMS, and FedEx. Delivery fulfillment is between 3-5 days. Ensure that you consolidate your shipment. This helps you save on costs.
Ensure you carry out proper research on the pros and cons of the delivery method you plan to use.
Step 6: Advertise Your Products
The final step is to advertise your products. There is a reason Amazon spends over $3.38 billion on advertising. It is because they understand that you have to make noise about your products for people to patronize you. With a fair knowledge of your target audience, you can work out a marketing strategy that will help give you a good return on investment. The only exception to this is if you are salt.
Marketing Channels For Your Imported Goods
There are many channels where you can sell your imported goods. Some of them include:
1. Use of social media
Create a business page on major social media platforms like Instagram, Facebook, and Twitter. These platforms were recently optimized to assist business owners in reaching their target market.
Take good photographs of your goods and post them with copies that will resonate with the target audience. There are a lot of tutorials and how-to videos on Youtube that can help you master this.
Related: The 2023 Guide To Finding The Best Suppliers In The US, China & Dubai
2. Referral
Research by Extole found out how important a good referral program is to businesses. The result showed a 37% higher retention rate for customers gotten through referrals. 81% of consumers are also more likely to engage with your brand if it has a reward program.
The "science" behind this is simple. People like rewards and compensation. They would readily become your evangelists if they knew they could get more value.
3. Word Of Mouth
It is important to always be your first salesperson. Work on an elevator pitch to use. Speak to your family, friends, neighbors, gym buddies, etc. It may seem old-fashioned, but it delivers results.
4. Local or Influencer Advertisement
Depending on your marketing budget, there are several options available to you. You can use traditional media like newspapers or magazines. You can also use online advertising platforms and influencers in your industry.
Ensure your target audience use whatever marketing channel you decide on. This ensures they not only have top-of-the-mind awareness of your products but also convert to paying customers.
C'est Fini.
Ready to start mini importation? Look no further than Heroshe! We've got you covered with our love and swift delivery services from the US to Nigeria and Ghana. You can also contact us now or call 07000800900 if you have any questions. For other resources to help your business grow, subscribe to the Heroshe blog.
---
Enter your email below to join our newsletter