Get the Best Deals of Amazon Prime Day 2023 and Save Up to 60%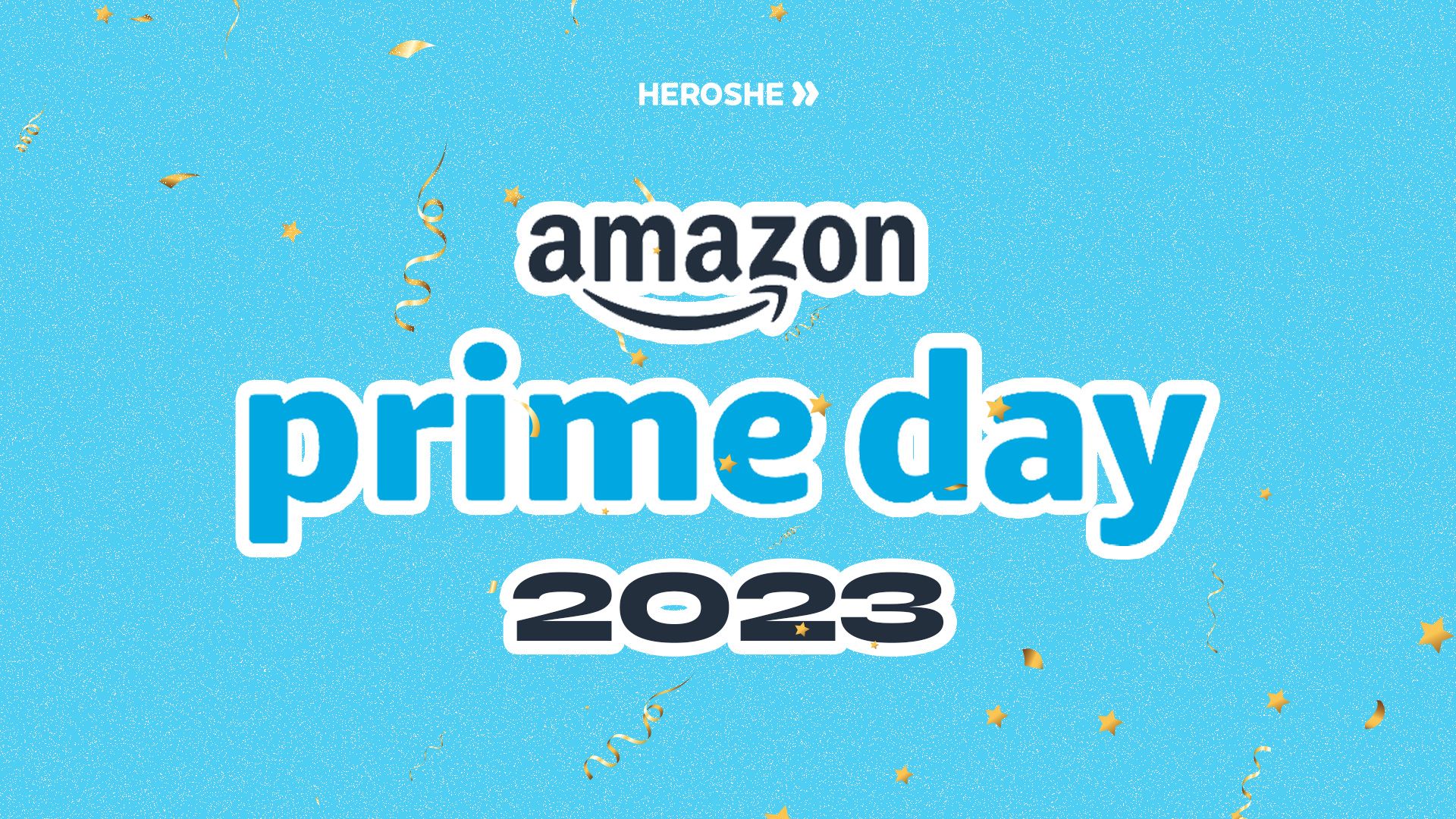 Are you ready to get some incredible deals and save up to 60%? Well, mark your calendars because Amazon Prime Day 2023 is here! This annual shopping event offers exclusive discounts and unbeatable deals on a wide range of products. Whether you're looking for electronics, phones, fashion items, or even groceries, Amazon Prime Day has got you covered.
So get ready to shop till you drop and discover how to make the most out of this year's event. With a little preparation and our expert tips, you can score amazing deals and save up to 60% off on your favorite items. Get your wishlist ready because it's time to dive into the world of Amazon Prime Day!
What is Amazon Prime Day?
What is Amazon Prime Day, you ask? Well, it's a special event exclusively for Amazon Prime members where they can access amazing discounts and limited-time deals across a vast array of products. Think of it as the Black Friday of summer! It's like having your own personal online shopping spree with prices that will make your wallet happy.
During Amazon Prime Day, you will find jaw-dropping offers on everything from electronics and phones to fashion items, home appliances, beauty products, and so much more. The best part? These deals are available for a limited time only, so you'll have to act fast if you don't want to miss out on those coveted discounts.
When is Amazon Prime Day?
When is Amazon Prime Day? It's a question that online shoppers eagerly ask each year. While the exact date of Amazon Prime Day can vary each year, it typically takes place in July. In 2023, Amazon Prime Day is set to be a two-day event, starting on July 11th and ending on July 12th. This extended period gives shoppers time to explore the deals and plan their purchases accordingly.
How To Prepare For Amazon Prime Day
To prepare for Amazon Prime Day and ensure you don't miss out on the best deals, you have to prepare in advance. Here are some tips to help you get ready for the big day:
Become an Amazon Prime member
To access the exclusive deals, you need to be a Prime member. If you're not already, sign up for a Prime membership before the event. You can take advantage of a 30-day free trial if you are new to Prime.
Create a wishlist
Before Prime Day arrives, create a wishlist of the items you're interested in purchasing. This way, you can quickly identify if any of the products you want are on sale during the event.
Set a budget: It's easy to get carried away with all the incredible deals available on Prime Day. To avoid overspending, set a budget for your shopping spree and stick to it.
Download the Amazon app
Install the Amazon app on your smartphone to receive real-time notifications about deals, track your orders, and make quick purchases on the go.
How to Get the Best Deals on Amazon Prime Day and Save Up to 60%
With Amazon Prime Day just around the corner, it's time to start planning how you can get the best deals and save up to 60% on your favorite products. Here are some strategies to help you make the most of this shopping event. Here are some strategies to help you get the best deals on Amazon Prime Day:
Keep an eye on early deals
Amazon often releases early deals in the days leading up to Prime Day. Check the website regularly to catch these early offers and secure your desired items before they sell out.
Follow social media and subscribe to newsletters
Amazon frequently promotes exclusive deals and discounts on its social media platforms and through newsletters. Follow Amazon's official accounts and subscribe to their newsletters to stay updated on the latest offers.
Use Amazon's price tracking tools
Use price tracking tools such as CamelCamelCamel or Honey to monitor the price history of the products you're interested in. This will help you determine whether the deal you're getting on Prime Day is genuinely a good one.
Watch out for lightning deals
Lightning deals are time-limited offers that can sell out quickly. Keep an eye on these deals and act fast to secure the discounted price. Adding the items to your cart immediately can give you a head start.
Compare prices
While Amazon Prime Day offers excellent discounts, it's worth checking prices on other online platforms as well. Some retailers may offer similar or even better deals on the same products.
By following these tips, you'll be well-prepared and equipped with strategies to score incredible bargains during Amazon Prime Day and saving up to 60%. Happy shopping!
Ship with Heroshe After Getting the Best Deals on Amazon Prime Day
Once you have gotten all the amazing deals on Amazon Prime Day, it's time to start thinking about how you're going to get your purchases home.
That's where Heroshe comes in. With our reliable and efficient shipping services, you can have your items delivered straight to your doorstep without any hassle.
Heroshe is your trusted shipping buddy when you need to deliver items from the United States to Nigeria and Ghana. We understand that international shipping can be hard and expensive, which is why we offer affordable rates and an easy process. You can enjoy fast and efficient shipping, transparent pricing, and excellent customer support when you ship with us. Rest assured that your Amazon Prime Day purchases will reach you safely and on time, allowing you to enjoy your new products without any hassle.
With Heroshe by your side, you can trust that your purchases will get delivered with love and swift delivery. Take advantage of this prime opportunity (pun intended) by following our tips and tricks outlined above.
Don't let high shipping costs or unreliable carriers ruin your post-Prime Day excitement. Choose Heroshe as your trusted shipping buddy and enjoy a stress-free shopping experience from start to finish.
---
Enter your email below to join our newsletter