Easy Steps You Need to Know About Shipping to Nigeria From USA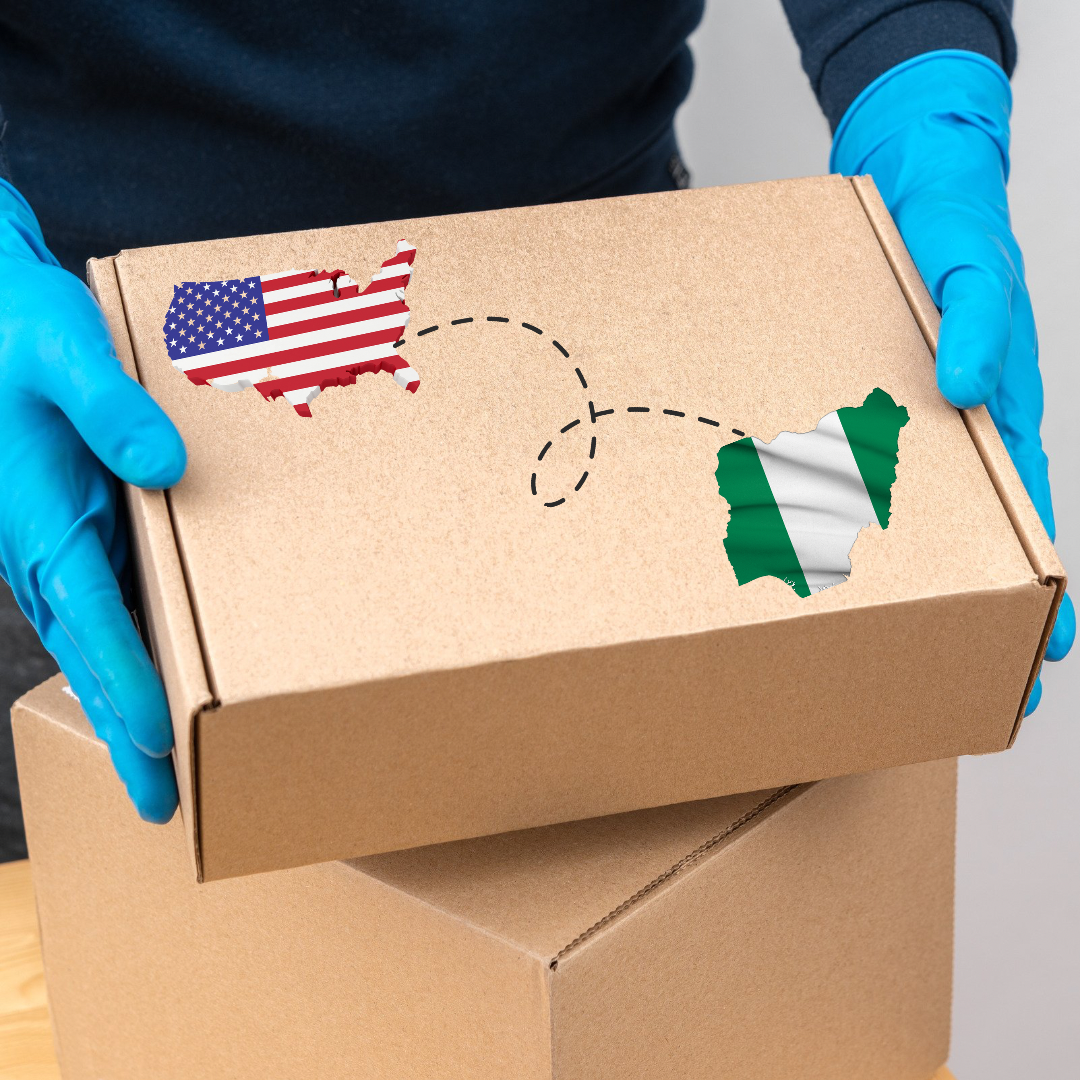 According to Worldometer, Nigeria's 2021 population is 212,407,074 and counting. The population, like the economy and technology, is constantly growing and developing. These developments provide many opportunities and problems for people. One of those problems is finding some items in the local market. Thankfully, with the advent of cross-border e-Commerce, shipping to Nigeria from USA and other countries is now easy.
With this solution comes many questions. How long does it take to ship to Nigeria from the US take? How do I ship a parcel to Nigeria from USA? What is the best courier service from Nigeria to USA? What is the cheapest way to ship to Nigeria from USA? What are the best online shopping sites? Do Amazon, eBay, or Walmart ship to Nigeria? What is the best shipping company in Nigeria? By the end of this article, you will have answers to all these questions and more.
At Heroshe, we aim to provide cost-effective shopping, payment, and shipping services. This allows the seamless flow of e-commerce across borders without constraints. This is why we offer one of the cheapest shipping rates to Nigeria. Check out our free shipping rate calculator for Nigeria.
Steps To Take When Shipping to Nigeria From USA
Step 1: Buy The Item
The first step is to buy your item from a reputable shopping website. Here are three important tips to help with this:
1. Create A Shopping List: Many people get addicted to online shopping. A good way to avoid this is to show restraint and the first step to that is creating a shopping list. This helps you with discipline while also saving you from aimlessly wandering.
2. Read Product Descriptions: Did you scoff at this? I know it sounds like a no-brainer but it's surprising how many people don't do this. That then ends up being a 'What I ordered' vs 'What I received' thread on Twitter.
Merchants add detailed product descriptions to help buyers make informed decisions. Why order a 'hard drive case' when what you want is a 'hard drive'?
3. Read The Return Policy: Some sellers do not allow buyers the option to return purchased items. Others have refund charges or don't pay them back in full. Being informed of the return policy of the retailer you're purchasing from or the item will help decide.
Two things could go wrong if you do not read product descriptions and return policies. First, you could end up with a product that doesn't match your needs. Then, you may have wasted your money on a product you cannot return.
You can read this guide for more in-depth tips on how to shop online like a pro.
Step 2: Ship To Your US Address
Many USA online stores do not ship directly to Nigeria so to bypass this, you need a US Shipping address. Get your US address by signing up on Heroshe.
After shopping for your items, have them delivered to the US shipping address.
Step 3: Consolidate and Pay for the Shipment
Your first reaction to this may be: What does consolidating my shipment mean? Why is it important? When you shop from different websites, your items arrive at different times.
By consolidating your shipment, you are putting all your items in the same box. Not only is this cost-efficient but it also helps reduce the risk of damage. After consolidation, pay for your shipment.
For the exact cost of shipping to Nigeria, visit our pricing page. Using the shipping calculator, enter the weight of the parcel you want to send and get an estimate.
Step 4: Pick Up From The Warehouse Or Get It Delivered To You
When the item arrives in Nigeria, you have two options: pick up or delivery.
If you are picking it up from the Heroshe warehouse, schedule a pick-up time from your dashboard. This way the process is delightful and seamless for everyone.
Important Things To Note About Shipping From USA to Nigeria With Heroshe
There is a list of prohibited items that you can not ship to Nigeria. Some of the items on the list include laptop batteries, items containing nicotine, perfumes, guns, and ammunition.
How long does shipping from the USA to Nigeria take? This usually takes between 10 - 14 days.
Not all packages received at the Heroshe warehouse will be shipped to Nigeria. If a package is flagged, more info will be required from the customer in order to ship the package to Nigeria.
Ensure you fill out your correct first and last name. Save your US address and check all information twice before confirmation. This is to ensure the right package gets delivered to you.
All shipping, delivery, and optional fees are paid online before we ship packages to Nigeria
We ship packages every Thursday.
---
Share This Post
Please share your thoughts and questions in the comments section and share this post to help others.
---
Enter your email below to join our newsletter