Heroshe 2022 Year in Review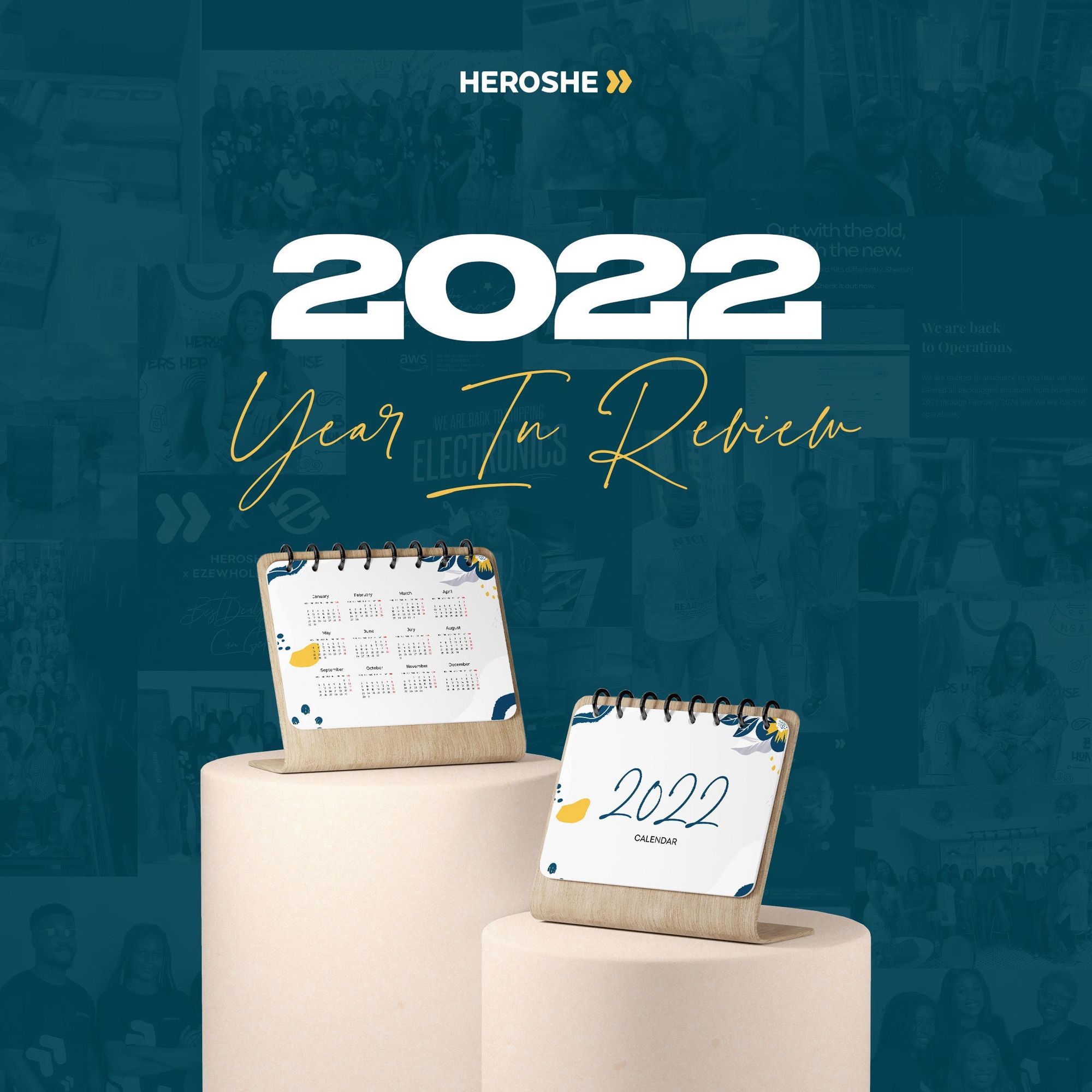 2022 started in one of the daunting ways possible for us as a business. The challenge with the Department of Homeland Security (DHS), long shipping times, angry customers, and morale generally was at an all-time low. But thanks to audacious moves, we are ending the year with slimmer shipping times, happy customers, and more features that bring you value.
I dare say that this is one of the best years we have had as a business despite the rocky beginnings.
As we are all "detty-ing our December", now is a great time to take a moment and reflect on Heroshe's accomplishments in 2022. This blog post will showcase what we have achieved as a company over the past 12 months, from major company news to new features.
We Launched "Proof of Purchase" To Reduce DHS Delay
We are always working to ensure our customers have the best possible experience with our products and services. Part of that involves reducing shipping times and ensuring orders arrive quickly and as expected. To help with this, we introduced the Proof of Purchase feature that allows customers to provide us with documentation of their purchase from an authorized retailer. The feature ensures that high-value luxury goods quickly pass through the Department of Homeland Security (DHS) checks.
Launching the feature has helped speed up the process of getting orders through customs and reduce the chance of delays caused by DHS inspections. This has helped reduce frustration and anxiety for our customers who previously faced long delays. We are always excited to see positive results from the Proof of Purchase feature and are grateful to all our customers who trusted us during the rocky period. We will continue to look for ways to improve the shipping process for our users, we know that shipping time is still a major one to solve.
Heroshe Selected for Inaugural AWS Impact Accelerator for Black Founders
When it comes to supporting Black-owned businesses, Amazon is leading the charge. In June, the tech giant selected Heroshe as one of 10 companies for its inaugural AWS Impact Accelerator for Black Founders. The program provides access to resources worth up to $225,000, including financial support, technical training, and mentorship from Amazon Web Services (AWS) experts.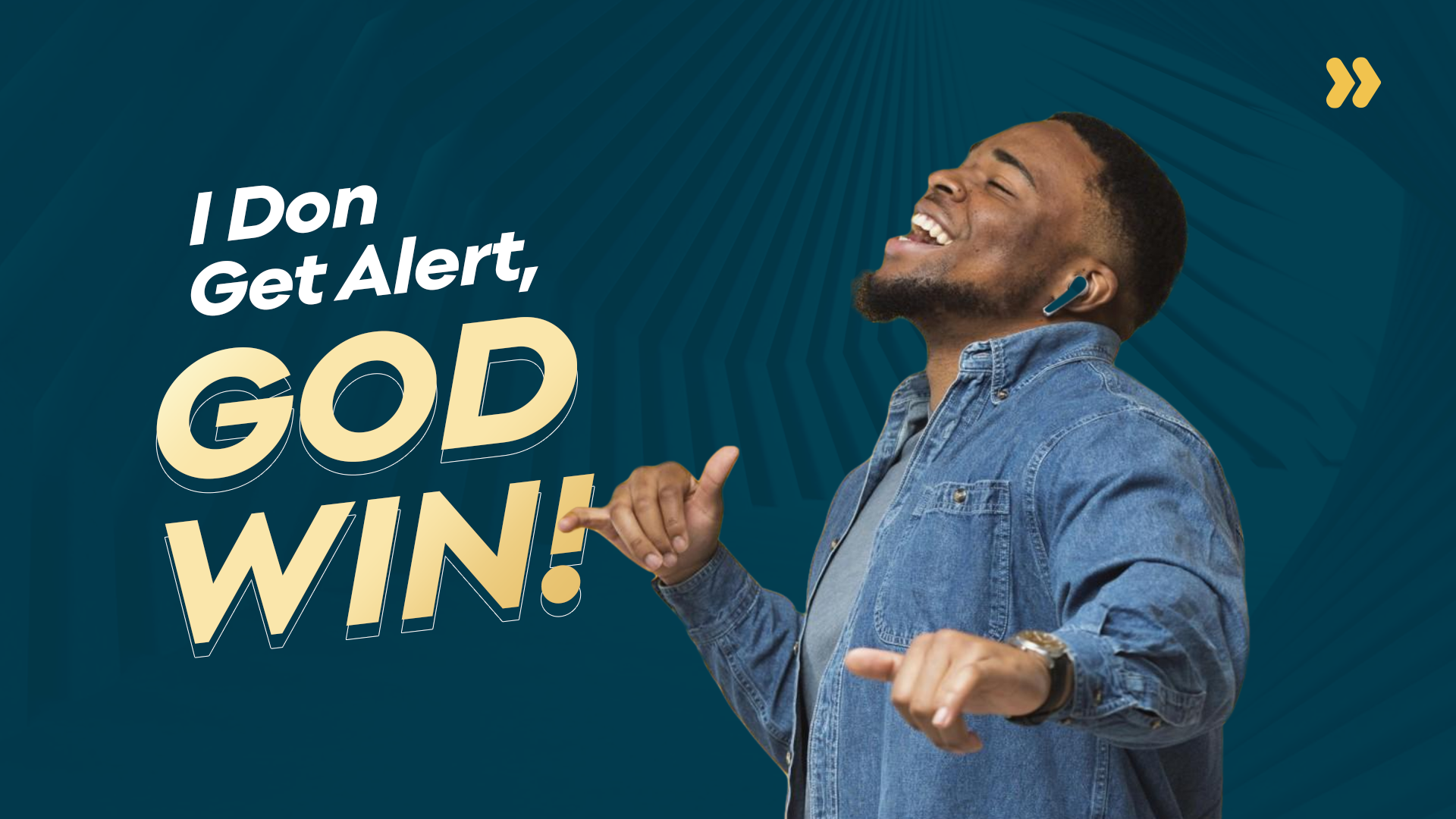 As a part of the program, We had the opportunity to pitch our business to potential investors at an exclusive event. This was a massive win for Heroshe and a testament to our team's hard work and dedication. You just wait for what is to come in 2023, it's gonna be hot.
We Moved To A New Shipping Partner!
As a customer-focused company, we always look for ways to delight our customers. This mantra guided us to partner with a new shipping provider. The partnership has since brought us faster, and more reliable shipping for our customers. We know how important it is to get your order from the USA to Nigeria as quickly as possible; this change has helped a lot. The partnership has allowed us to experiment with shipping twice weekly. Some customers were getting their orders 5 - 6 days earlier than usual!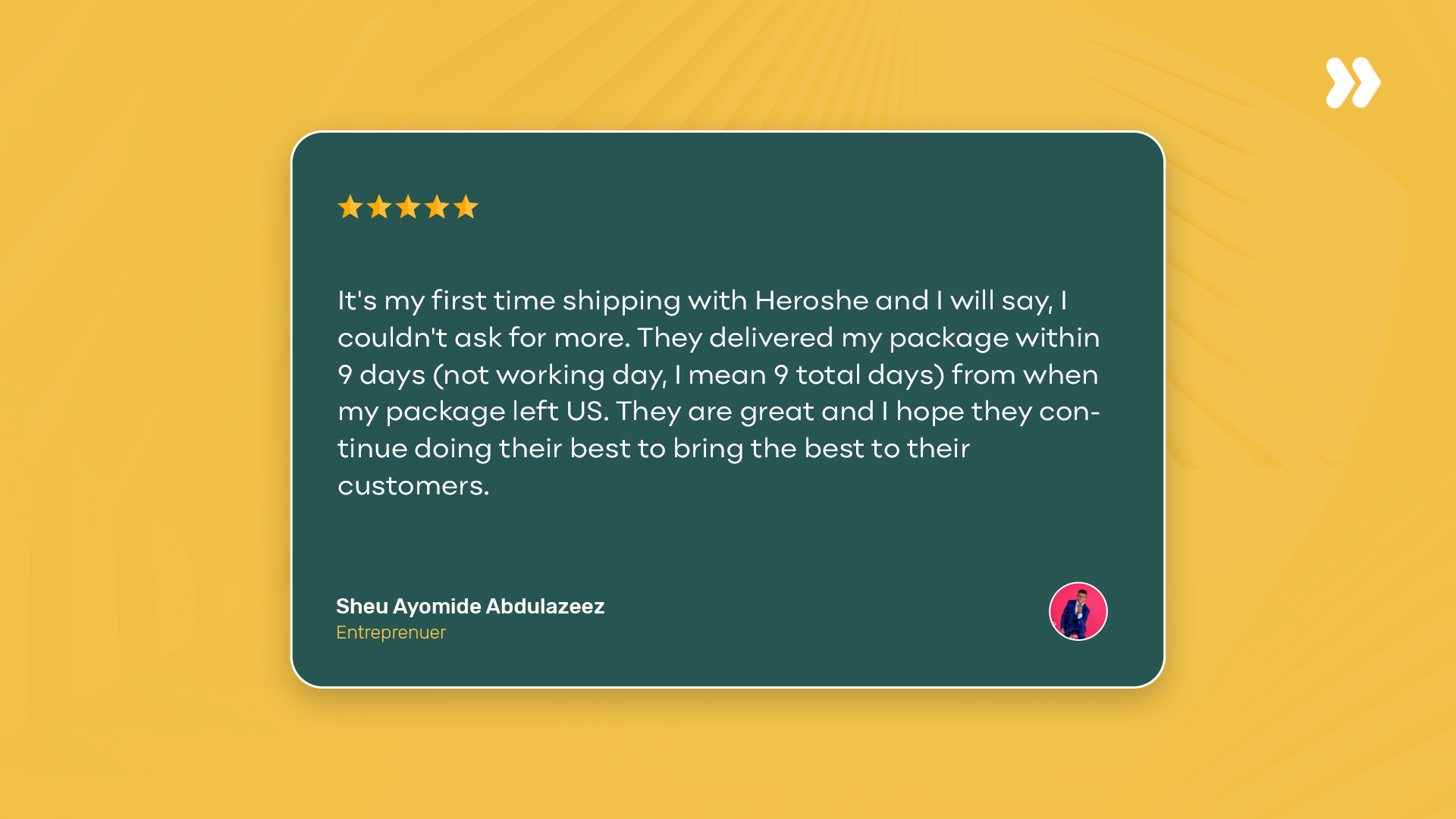 We look forward to even more partnerships that will delight you better in 2023.
We Launched A New User Dashboard
For months, we were busy working to make the user experience on our platform easier, better, faster, and sleeker! In October, we introduced the world to our newly improved customer dashboard, Heroshe Post.
We designed the dashboard to give users a quick and easy way to access the most important information about their accounts. The new dashboard includes the following:
A comprehensive sidebar menu.
A quick snapshot of your account balance.
Easier access to the USA address.
An all-new shipping calculator, including the cost for last-mile delivery.
The revamped checkout process.
More accurate shipping status.
The ability to pay for shipments with vouchers.
Recent blog posts and announcements.
Links to our help center.
We hope you find the new dashboard useful. If you have any feedback or suggestions, please let us know.
Heroshe Partners With Ezewholesale For Shipping To Nigeria
To end 2022 with a bang, Heroshe and Eze Wholesale partnered to provide gadgets and excellent shipping services to Nigerians.
Eze is a B2B wholesale marketplace for smartphones, laptops, tablets, and other electronics with brands such as Apple, Samsung, Lenovo, HP, and more. Eze connects thousands of U.S.-based wholesalers to buyers in over 50 countries worldwide.
Heroshe focuses on solving the problem of access to global commerce for Africans seeking quality products from the USA. Our mission is to bridge the commerce gap, simplify imports and empower Africans to access international markets. Since 2019, we have been doing this using tech-driven and intuitive products.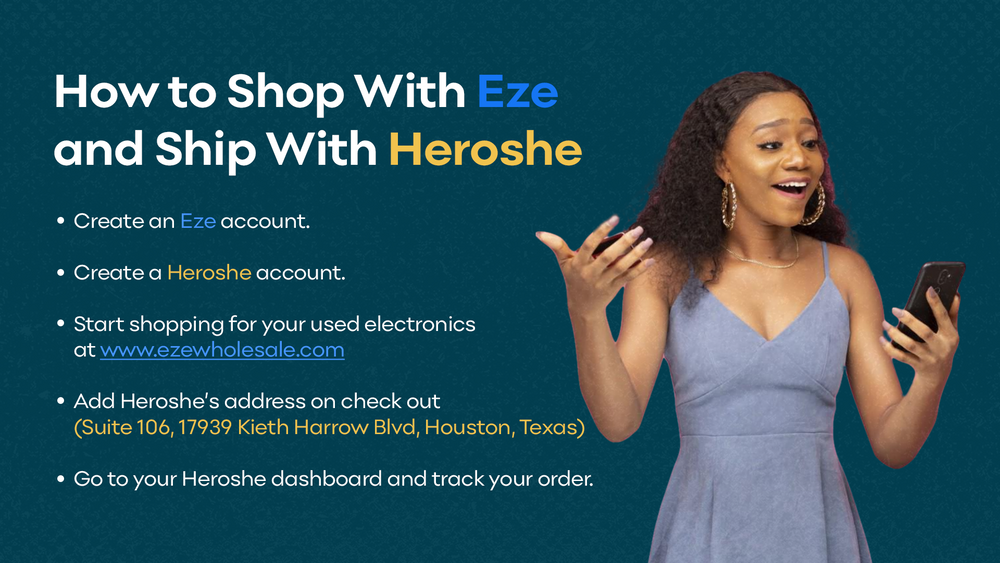 With this partnership, Ezewholesale can offer its customers reliable and affordable shipping options to Nigeria.
The NG Team Grew By 30%
Our small team of engineers, designers, and customer experience specialists has grown in size over the past year. We recorded about 30% growth! And because of this, we can push out new features even faster than before. If you have ever wondered why our social media designs have been giving and how we have been able to serve you delightfully (even on Saturdays!), that's why. 😉
Of course, it is not just our team that's growing. Our user base has also been increasing, and we are seeing more and more Heroes using our services daily. This growth is exciting for us, and we can't wait to see what the future holds for our team and our product.
What the Future Holds for Heroshe
The future looks bright for Heroshe! We have big plans to continue helping our customers save time and money while they shop for their favorite products. In the coming year, we will introduce even more ways to make your shopping experience more convenient and efficient. We might even be making a pivot but let's see. Stay tuned for more details!
---
Enter your email below to join our newsletter