Enjoy Mega Black Friday Discounts on Shipping and Home Delivery Fees!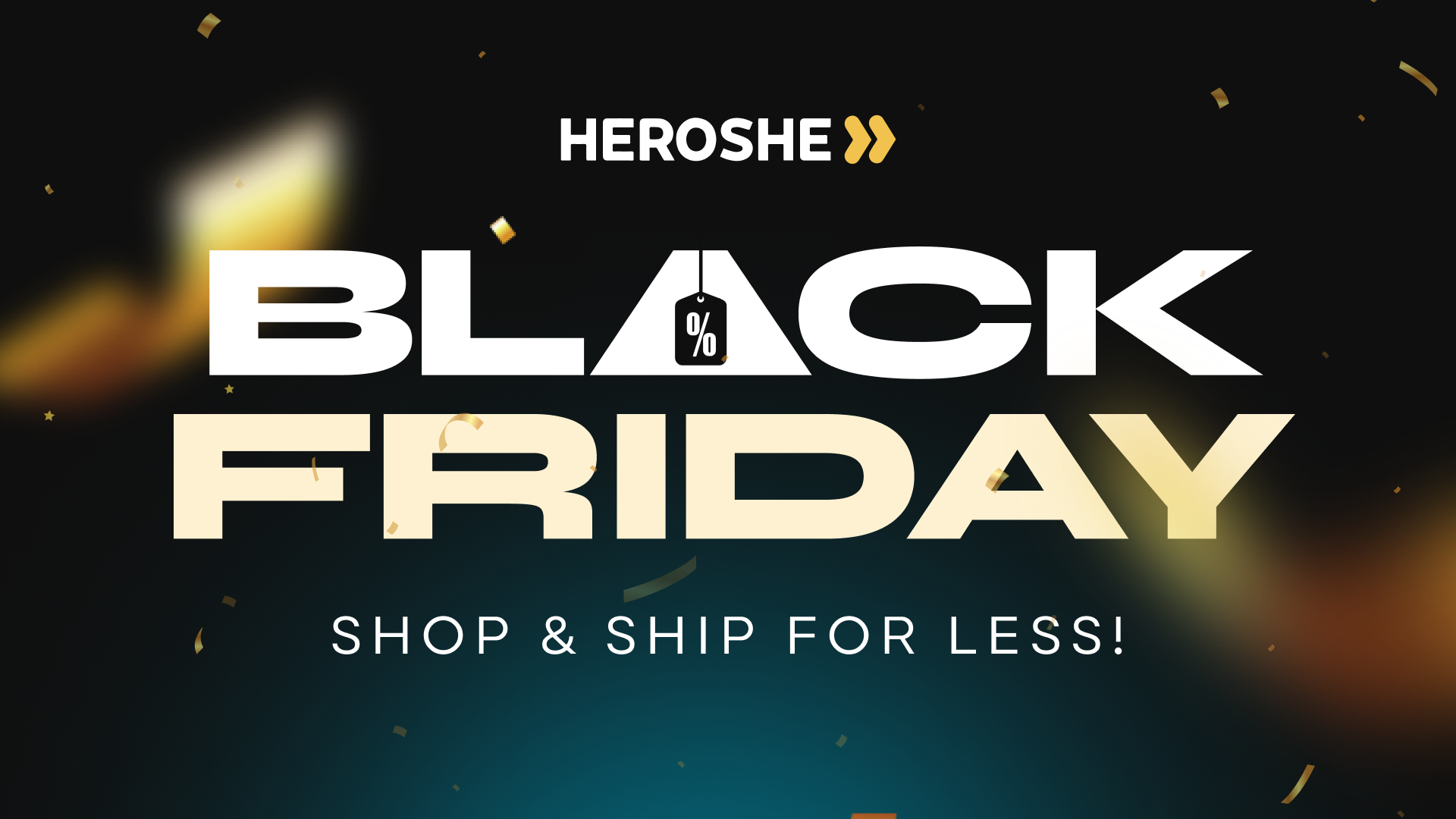 Segun is all set for Black Friday! He has gotten great phone deals from Soonersoft and bookmarked laptops requested by his customers at Ezewholesale. Plus, he upgraded his account to Heroshe Pro during our ongoing discount promo. Now, he is counting the days until Black Friday to start shipping to Nigeria. But his Black Friday plans are about to get much more exciting!
Let me give you the tea. Heroshe knows business owners like Segun and people who love shopping online are ready to shop 'til they drop this season. To make your Black Friday even sweeter, we have discounts on shipping and home delivery fees from today, November 20th, till the 27th.
This article will give you all the details about Heroshe's Black Friday offers. Find out how you can save big while getting your items safely at your doorstep in Nigeria and Ghana. Let's get started.
The Amazing News
The amazing news is that we are making it even more affordable for you to ship from the US and UK to Nigeria and Ghana for the next nine days. To sweeten the Black Friday experience, Heroshe is offering massive discounts on shipping and home delivery fees from November 20th to the 27th. Let's get into more details on what you will enjoy:
Reduced Shipping Fees:
During the duration of the promo, all our users will pay reduced shipping fees. For users on the BASIC plan, shipping fees will cost $6 per pound. Users on the Heroshe PRO plan will enjoy an even lower $5 per pound shipping fee. Finally, users on the Heroshe PREMIUM plan will experience the most savings with a $4 per pound shipping fee.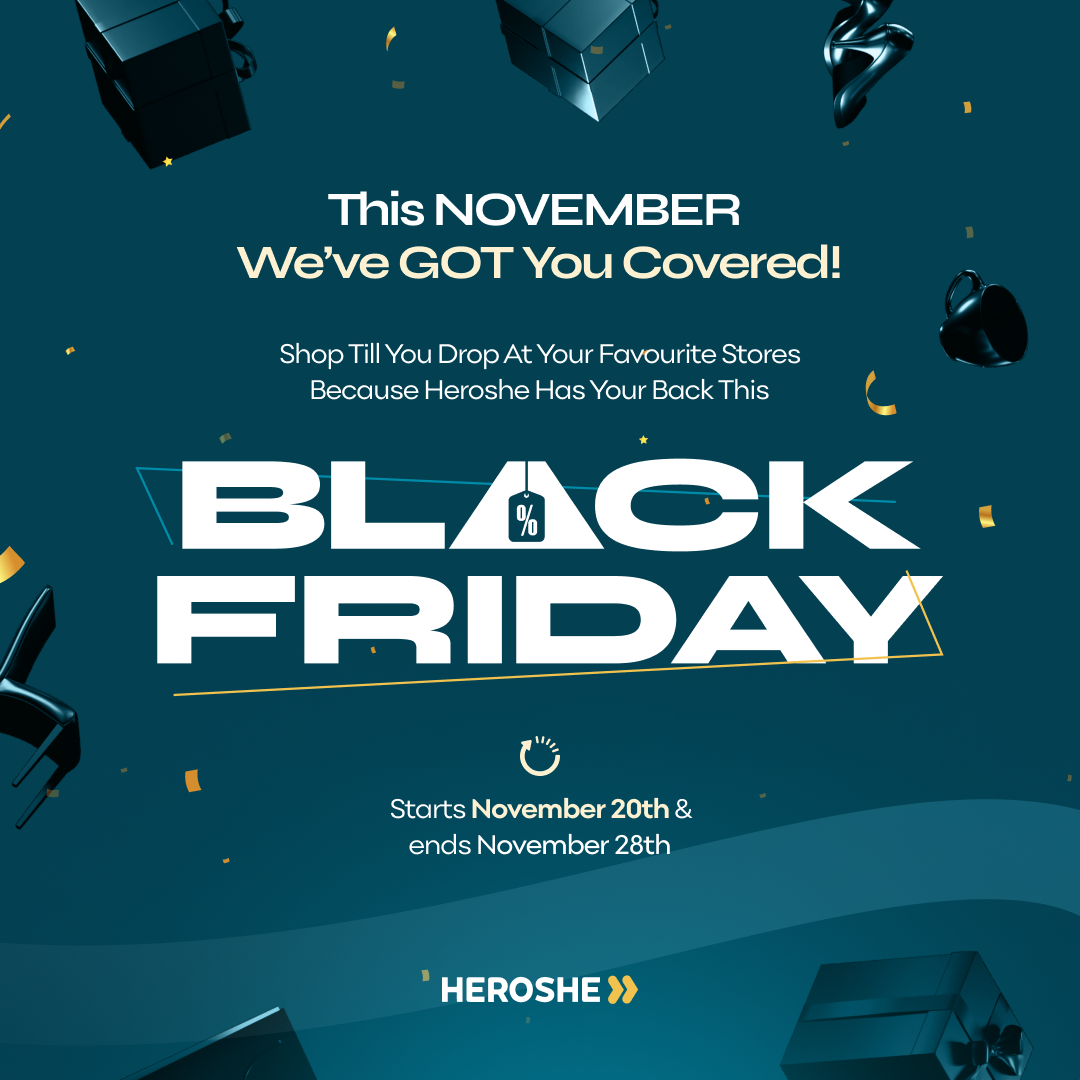 Home Delivery Discounts:
We are also offering incredible discounts on home delivery fees. Users on the BASIC plan get a 20% discount on all home deliveries. Users on the Heroshe PRO plan enjoy a 30% discount on every home delivery, and Heroshe PREMIUM users get 40% off on home delivery fees. Now, you can deliver your purchases straight to your doorstep in Nigeria or Ghana without compromising your budget.
Deals from Your Favorite Stores:
As if that wasn't enough, we're bringing the Black Friday deals directly to you. Subscribe to our newsletter and receive exclusive offers from your favourite beauty, skincare, and tech brands.
Heroshe Mega Friday Raffle Draw:
Here's where it gets even more exciting. Upgrade to Heroshe PRO or PREMIUM during our ongoing subscription discount and automatically enter the Mega Friday Raffle Draw. Stand a chance to win top-tier prizes such as an iPhone, Google Pixel, or a sleek HP/Dell Laptop. Your Black Friday just got a whole lot luckier!
Reasons to Upgrade to Heroshe Pro or Premium:
For those thinking about the upgrade, we designed Heroshe Pro and Premium with you in mind. Whether you are a business owner, personal shopper, online or social seller, store owner, dropshipper or part of a small or medium-sized enterprise (SME), the benefits are endless. Here are a few reasons why upgrading is a game-changer:
Reduced Shipping Fees:
Heroshe Pro and Premium users enjoy discounted shipping rates, helping you save significantly on shipping costs. Pro users pay $6 per pound from the U.S. to Nigeria and Ghana, while Premium subscribers get an even lower rate at $5 per pound. If shipping from the U.K., Pro users pay $5 per pound, and Premium subscribers enjoy the lowest rate at $4 per pound.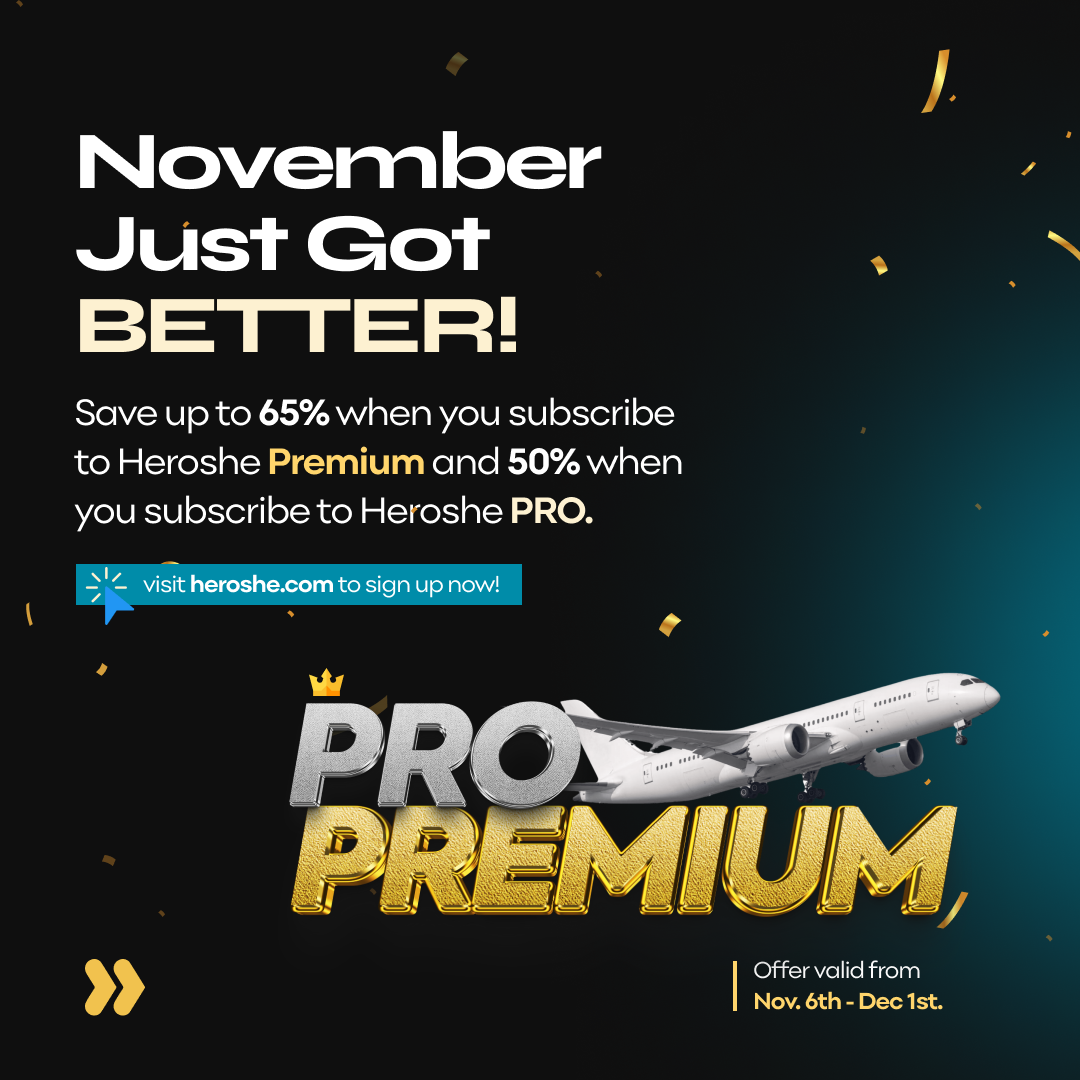 Access to Our Tax-Free Delaware Address:
Unlock the advantage of a tax-free Delaware address as a Heroshe Pro or Premium user. This feature provides tax benefits, reducing costs and enhancing the financial efficiency of your business operations.
Same Day Pickup:
In the fast-paced world of business, time is money. With Heroshe Pro and Premium, experience the convenience of same-day pickup for your shipments. Swift turnaround times ensure your packages reach you at lightning speed.
Dedicated Account Manager:
Heroshe Premium takes customer service to the next level by providing a dedicated account manager. Your personal point of contact ensures a seamless and personalized shipping experience, with expert guidance always at your fingertips.
How To Participate in the Heroshe Black Friday Promo
Every user can enjoy these incredible discounts effortlessly. Here's a simple guide on how to make the most of Heroshe's Black Friday promo:
Buy Items from Favorite Stores:
Start your Black Friday shopping spree by exploring your favorite U.S. and U.K. stores. Choose the items you've been eyeing, add them to your cart, and pay for them.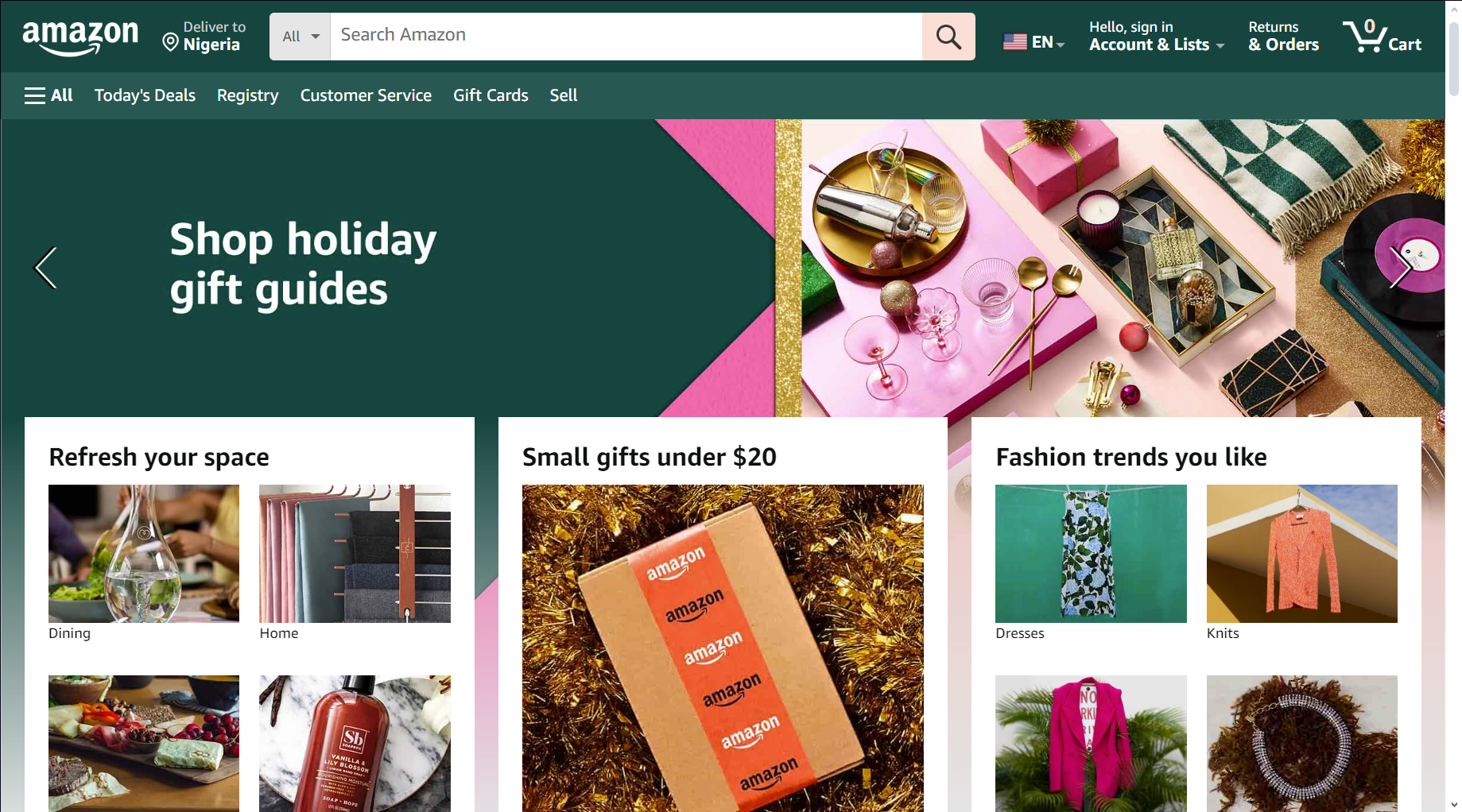 Ship to the Address on Your Heroshe Dashboard:
Once your shopping is complete, use the address on your Heroshe Dashboard as your delivery address. Double-check the name to ensure it matches your Heroshe account name. Once we receive your item, we will process it and give you a discounted bill.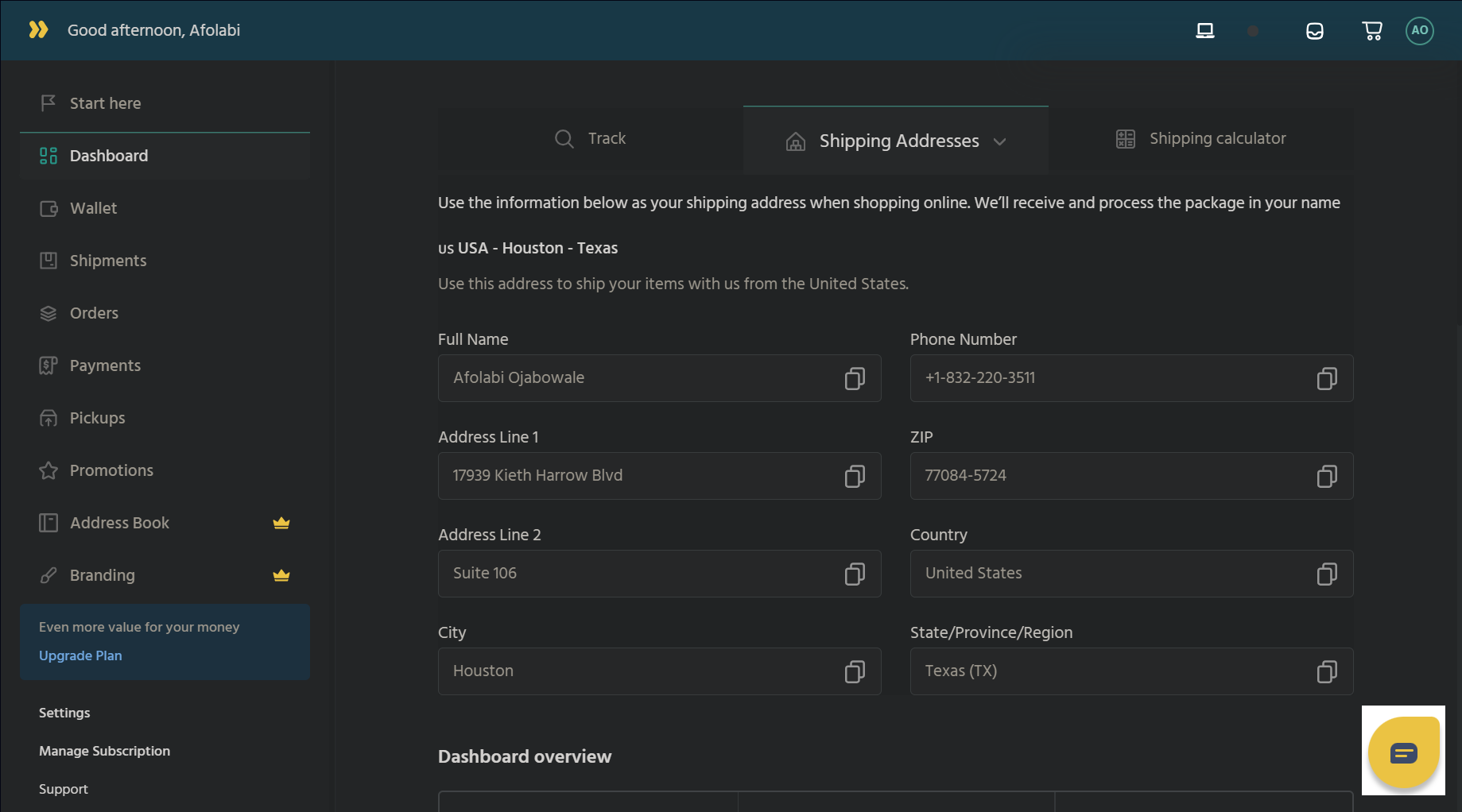 Pay for Shipment:
Pay for your shipment payment between November 20 and November 27. That's all!
Don't miss this great chance to boost your business and make your holiday shipping smoother. Join Segun, Emeka, and many others already enjoying the Black Friday deal. Experience the love and swift delivery that Heroshe provides for you and your customers. Get started now!
---
Enter your email below to join our newsletter