Introducing Heroshe Pro: Seamless Shipping from the U.S. to Nigeria and Ghana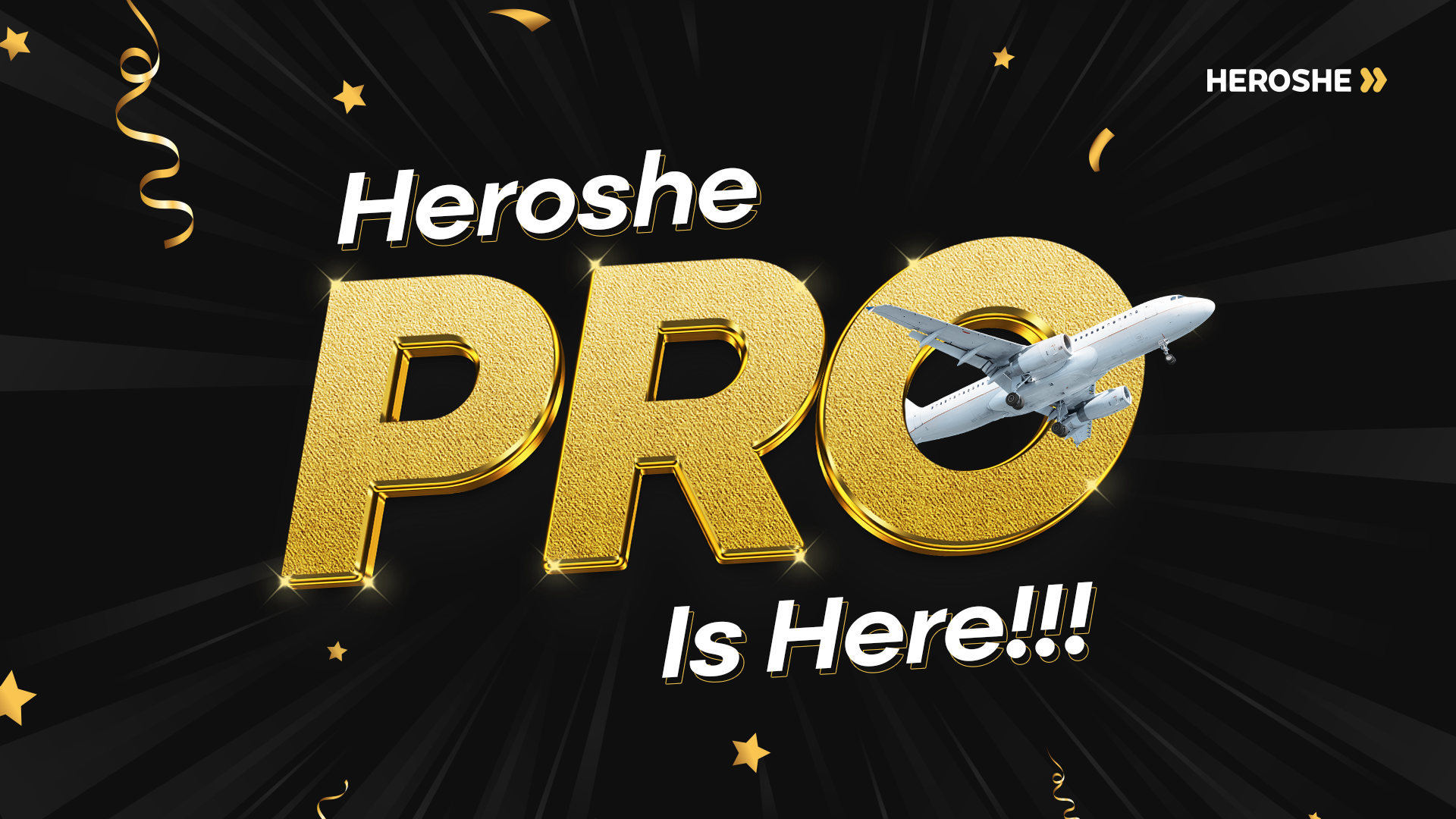 Picture this: Segun and Emeka are two ambitious business owners in the bustling hub of Computer Village. With their stores at the heart of this vibrant marketplace, they are committed to offering their customers the best. However, they faced one major hurdle repeatedly: accessing quality items from the United States without breaking the bank and enduring the hurdles of customs officers when clearing their goods.
Their quest led them to a breakthrough: used Apple iPhones, the coveted devices that could propel their stores to new heights. They were very excited, but that joy quickly became a concern as they realized the significant obstacle ahead. Traditional shipping methods. The costs of shipping the recent iPhone 14 were staggering, and they would pay 120,000 - 140,000 Naira for each device. To add to their frustration, customers were left waiting 4-5 weeks for their shipments to arrive in Nigeria. This delay also affected their profits, as people wanted more phones than they could provide.
At Heroshe, we empathize with Nigerians' challenges in obtaining high-quality products from the USA. To address this, we set out on a mission to transform international shipping with a particular emphasis on accessibility. Our team has worked tirelessly to create a solution that lowers shipping expenses and ensures fast delivery. Since 2019, we have helped over 40,000 customers ship items from the USA to Nigeria. Our delivery times have improved from 14-21 days to just 10-14 days, costing only $8 per pound.
We are excited to introduce you to our new product, Heroshe Pro, which helps business owners (personal shoppers, online and social sellers, store owners, drop shippers, and SMEs) accelerate their businesses for growth through access to faster end-to-end delivery, payment solutions, and a personalized shipping experience. With Heroshe Pro, you can ship a 1 lb item for just $6 and it will arrive at your doorstep in Nigeria within 5-7 days!
For Segun and Emeka, who were about to give up hope, Heroshe Pro is a game-changing solution. Designed specifically for business owners like them who need to buy items in bulk and ship them seamlessly, Heroshe Pro ensures ease, reliability, and unparalleled convenience.
So, what sets Heroshe Pro apart from our standard services? Allow us to unveil the unique features that await you:
More Split Payments: You can now split payments with up to 10 contacts, making it even more convenient to share costs and manage your finances effectively.
Reduced Shipping Fees: Enjoy substantial savings with our specially negotiated discounted rates, designed exclusively for our Heroshe Pro users. Compared to regular users who ship for $8 per lb, you ship for $6!
Near Real-Time Tracking: Our shipping status feature provides near real-time updates, ensuring you're always aware of the whereabouts of your packages.
Custom Labeling: Add a personal touch to your packages with custom labeling, making them stand out to your customers.
Direct Last-Mile Delivery: Seamlessly bridge the gap between our Lagos warehouse and your customers with our direct last-mile delivery service, ensuring swift and efficient order fulfillment.
Up To 10k Delivery Addresses: During the checkout process, you now have the option to add up to 10,000 addresses and deliver to different ones.
Related: Frequently Asked Questions About Using Heroshe Pro
Upgrading to Heroshe Pro is effortless. Simply follow these steps:
Kindly visit your dashboard.
In the upper right corner or on the menu, click on Upgrade to Heroshe Pro.
Click on your preferred payment option and click on the "Get Started" button.
Make the payment, and you are in!
Are you ready to embark on a journey of seamless shipping and extraordinary value? Don't miss out on the opportunity to join Segun, Emeka, and many other business owners who have already upgraded to Heroshe Pro. Upgrade now to experience the love and swift delivery that Heroshe Pro gives you and your customers.
---
Enter your email below to join our newsletter