The 2023 Guide To Finding The Best Suppliers In The US, China & Dubai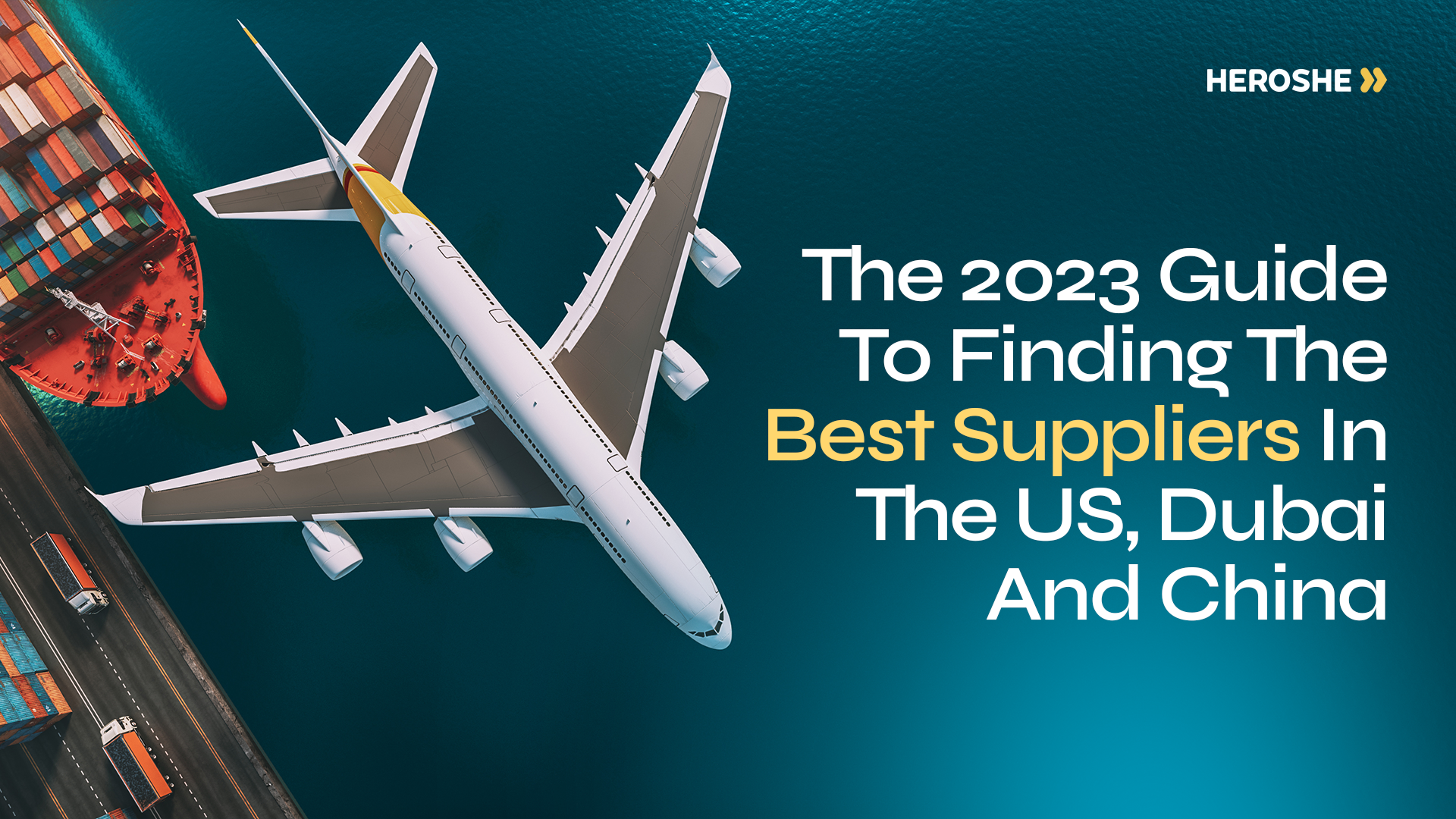 Hey there! Are you ready to take on the world and reach new heights of success? Well, it is time to think bigger than products sourced within Nigeria and Ghana. Thanks to the magic of e-commerce, you can now access new markets and suppliers worldwide with just a few clicks. So why not take a chance and explore these exciting opportunities? You might stumble upon the perfect product or supplier that propels your business to the next level.
As a fellow small business owner (shh, let's keep this between us 😉), I understand how crucial it is to have reliable and high-quality suppliers. It can be tough to sift through all the options out there and find the perfect match. When I started out, my biggest challenge was finding a supplier who offered high-quality items that won't break my bank account. So, I want to spare you from that same struggle. That's why I am excited to share with you our guide to finding the best suppliers in three major markets: the United States, China, and Dubai.
Whether you are just starting or looking to expand your business, we have you covered! By the end of this article, you will have everything you need to make informed decisions about sourcing your supplies from the best suppliers in these markets. So why wait? Keep reading to find out more!
Tips To Finding The Best Suppliers in the United States
If you ever find yourself in Ikeja Computer Village, do me a favor and carry out a poll on where the sellers source their laptops and phones from. I can bet you over half of them will tell you they are importing them from the USA and shipping them to Nigeria using services like Heroshe. It is no secret that American tech products are some of the best in the world and are highly sought after in Nigeria. Abi, where do you think "UK-used" phones are imported from?
So, how do you find the best suppliers for your business needs in the United States? Here are some tips that can help.
Check Certifications.
Firstly, you should check the supplier's certifications. Ensure they have an active registration with the Federal Trade Commission (FTC). This will give you peace of mind knowing that they are legitimate and have a good standing with the government. It will also help you avoid scams or fraud and protect your business from negative consequences.
To ensure you work with a trustworthy supplier, check their FTC registration and certifications, such as ISO and QS. Also, look for accreditations from trusted organizations like the Better Business Bureau or the National Association of Wholesale Distributors. These prove that the supplier has met specific standards and undergone third-party vetting.
Don't Neglect Online Reviews.
Many people need to pay more attention to the importance of checking out online reviews of a potential supplier. These reviews give you an idea of their reputation and what other customers have thought of their services. One of the easiest ways to assess a supplier is by reading their online reviews.
Reviews can help you avoid unreliable or unprofessional suppliers while showcasing the best. So, take some time to browse reviews and see what others say. You might even stumble upon a hidden gem. Like I did with Eze Wholesale, a supplier offering wholesale electronics at unbeatable prices.
Gauge Financial Stability.
With my experience as an entrepreneur, I have seen it all regarding suppliers. I liken it to a game of musical chairs. Except instead of chairs, it is suppliers going out of music, and instead of music, it's your sapa calling your name. An excellent way to avoid this disaster and pick the best supplier for your business is to gauge their financial stability.
You don't want to be someone caught off guard by a supplier going out of business. That's why you should research and find out everything you can about their financial situation. Dig into their financial statements, check their credit score, be bold, and ask for references. You want to ensure they are stable enough to support your business for the long haul. It's like picking a partner - you wouldn't want to commit to someone drowning in debt and having a history of financial instability, would you? So, take the time to gauge your potential supplier's financial stability. Your bank account will thank you for it.
Request For Accessible Inventory Information.
When looking for a supplier, you should look for one dedicated to meeting your needs. One way to assess this is to check if they provide access to their inventory. Doing so lets you see the range of products they offer and determine if they have what you need when you need it.
Having access to your supplier's inventory is a great way to build trust and confidence in your business relationship. It shows their commitment to customers and willingness to go the extra mile to meet their demands. It also lets you plan and make informed decisions about your purchases. By working with a supplier who provides access to their inventory, you can ensure that you have a reliable partner invested in your success.
Quality Customer Service.
When choosing the best supplier for your business, pay attention to their customer service. Ensuring that the supplier you select offers prompt, efficient, and reliable customer service is vital. They should be easy to reach via phone, email, or other channels and be responsive to any queries or concerns you may have.
This will make it easier for you to communicate with them and help you resolve any issues quickly and efficiently. When your supplier cares about your business needs, you can focus on growing your business. So, pick a supplier that offers great products and services. Take your time to research and choose the best one for you.
Tips To Finding The Best Suppliers in China
Let me tell you a little secret (since my boss is no longer reading 😅😅). China is where it's at when it comes to sourcing products. I mean, who hasn't heard of Alibaba or AliExpress? I have been sourcing electronic gadgets from my suppliers in China for 3 years now. And you know what? They haven't disappointed me yet.
In fact, did you know that China is the world's largest exporter of goods, with a total value of over $2.5 trillion in 2020 alone? That's a whole lot of products! And with so many suppliers to choose from, you need to find ones that you can trust. But once you find those excellent suppliers like I did, you are golden. Here are some of the tips that helped me:
Request Product Samples.
My number one piece of advice? Request product samples! Now, I know what you're thinking - "But Fola, why do I need to request product samples?" Isn't that just extra time and expense?" Well, my friend, the statistics don't lie! A recent survey showed that over 60% of businesses that didn't request product samples from their Chinese suppliers had quality issues! Omo! You don't want that, do you?
Oh boy, do I have a cautionary tale for you! So, I had this friend who ordered 100 pieces of toy drones without requesting a sample first. Big mistake! When the drones finally arrived, he was in for a rude awakening. They were so small, they could fit in my palm (and I don't have basketballer palms 😭 ). He ended up with a lot of useless inventory and only sold a measly 10 of them. Talk about a bummer!
Now, I am not saying this to scare you but to emphasize the importance of requesting product samples. Trust me, you want to avoid ending up like my poor friend, stuck with useless inventory and sapa knocking on his door. So, take the time to request those samples, and make sure everything is up to par before you commit to a big order. Your business (and your bank account) will thank you for it! And stay tuned for our future blog, where we will give you all the details on what to expect when requesting samples from China.
Negotiate For A Fair Deal.
Sourcing for suppliers in China is like your Nigerian mother going to Oyingbo market. It is all about finding that sweet spot between quality and affordability. And if you have ever seen a Nigerian mother in action, you know her secret to success - negotiation, baby! Get ready to bring out your inner "Iya Tolani" skills and put them to the test!
Negotiation can be intimidating, but trust me, it is worth it. After all, you want to buy at low prices, but you also want top-notch quality goods. So, when negotiating pricing and payment terms, be clear about what you are looking for and how much you are willing to pay. Don't be afraid to ask for discounts, bulk pricing, or other incentives that can help you save money in the long run. And always remember, a fair deal is one where both parties come out on top. So, don't be too greedy, but don't be a pushover, either. Negotiate like Iya Tolani and show those suppliers who's boss.
Verify Licenses And Certifications With Chinese Government Agencies.
When sourcing for suppliers in China, you should always verify their licenses and certifications. God no go let us jam agbako. Trust me, many people have gotten caught up in legal or regulatory issues because they didn't do due diligence. And the good news is, it's easier than you think!
To verify a supplier's business license, export license, and certifications, check with the relevant government agencies in China. I know what you are thinking - that sounds like a lot of work. But trust me, it is worth it.
Here are some of the online databases I regularly use to check Chinese certificates:
So, take a few minutes to do your research. Your peace of mind will thank you later! Remember, when verifying supplier licenses and certifications, it is better to be safe than sorry. With some legwork upfront, you can ensure a smoother and more successful partnership with your Chinese suppliers in the long run.
Visit the Supplier's Factory If Possible.
I know, I know, 16 hours on a plane might not sound like your idea of a good time. But trust me, visiting your supplier's factory or office in person is worth the effort. Why? You ask? For starters, a physical visit can give you a much better understanding of your supplier's operations and processes. Phone calls and emails are great, but being there in person lets you see how things work first-hand and build a stronger relationship with them.
But that is not all! Scammers are everywhere, and China is no exception. Many unscrupulous actors try to pass themselves as legitimate suppliers, so it is essential to do your due diligence. It can also help you ensure you do business with legitimate companies and suppliers authorized to do business in China. And what better way to do that than by seeing things for yourself? So, pack your bags and get ready for a business trip you will remember. You might even try some delicious Peking Duck while you are there!
Have Clear Communication.
Picture this: your container just landed from China. You clear the shipment from customs, get to your warehouse, and open the box, only to find that it differs from what you expected. What happened? It could be due to a little thing called the language barrier. You see, communicating with suppliers in China can be tricky, especially if you don't speak the language. I have some tips to help you navigate the choppy waters of cross-cultural communication and ensure you and your supplier are on the same page.
First off, always make your expectations crystal clear. Don't assume your supplier knows what you want. Instead, be specific and provide as much detail as possible. You can use visuals, like diagrams or photos, to illustrate your requirements. I prefer showing them actual product samples. And don't be afraid to ask questions! If something is unclear, don't hesitate to seek clarification from your supplier. Trust me, it's better to ask now than get disappointed later.
Second, maintain regular communication with your supplier. This doesn't mean bombarding them with messages every five minutes (no one likes a nag!). But you should keep them in the loop and provide feedback on their products and services. This will not only help build a stronger relationship, but it will also help ensure they meet your expectations. Remember, communication is key! With these tips in mind, you will be well on your way to successful dealings with your suppliers in China.
Tips To Finding The Best Suppliers in Dubai
If you thought Dubai was only about fancy skyscrapers, a Nigerian presidential contender, and fun tourist attractions, think again! It is a hub for suppliers of all kinds of products, from precious metals like gold and silver to textiles and electronic gadgets. I like to describe it as a treasure trove of goods waiting for discovery!
But how do you know which supplier to choose with so many options? Well, fear not because here are some tips to help you navigate the bustling marketplace and find the right supplier.
Conduct Thorough Research.
To find the best suppliers in Dubai, start by doing your research. Take some time to browse through the market and identify potential suppliers. Make a list and choose those who offer high-quality products and exceptional services. You can do this by checking out their reviews online or by asking for referrals from other business owners.
Choose a supplier that has been in the industry for a while and has a good understanding of the market. Don't be afraid to ask for references and testimonials from their previous customers. This will give you an idea of their level of service, reliability, and quality.
Consider The Supplier's Experience.
If you are in the market for a new supplier, you should always consider their experience in the industry. After all, you want someone who knows the ins and outs of the Dubai market and can help you navigate any challenges that may arise.
Think about it like this: would you rather have a surgeon who just graduated from medical school or has been in the field for 20 years? I know I'd choose the experienced one! The same goes for suppliers. A supplier with many years of experience will likely better understand the market and be better equipped to meet your needs.
Plus, an experienced supplier has likely encountered various situations and can provide valuable insights and advice based on their past experiences. So, don't be afraid to ask about a supplier's experience and track record. It could save you a lot of time, money, and headaches.
Check For Certifications and Accreditations.
You are probably thinking: not certifications and accreditations again! Now I know it might not sound exciting but bear with me. Any supplier you choose must have all the necessary certifications for their industry. This ensures that their products and services meet all required quality standards.
Would you buy a car from a manufacturer that wasn't certified to produce safe, reliable vehicles? Would you buy and eat snacks from the supermarket without NAFDAC registration? Probably not! The same goes for suppliers. Suppose they don't have the right certifications and accreditations. How are you sure their products and services meet the required quality standards? You don't want to take any chances when it comes to the success of your business.
So, always ask about their certifications and accreditations. It might not be the most exciting part of the conversation, but it is important!
Ask For References and Testimonials.
Searching for the best suppliers is already hard, so asking for references and testimonials from them might seem like a hassle. But trust me, it is worth it! Asking for references and testimonials from previous customers is a great way to get an idea of their level of service and quality.
It is like asking for a recommendation for a good restaurant or movie. You wouldn't want to waste your time or money on something that's not up to par, right? The same goes for suppliers. You want to make sure you are working with a company that has a good track record and comes highly recommended. Ask other businesses in Dubai who they use for supplies and see if they have any recommendations. You can also check online review sites like Google Business and Yelp.
Consider the Supplier's Location and Logistics Capabilities.
When it comes to shipping from Dubai to Nigeria, some shippers can be less reliable than those shipping from China or the United States. We have all heard stories of delayed packages, which you want to avoid dealing with when running a business.
And let us be real. No one wants to deal with delivery mishaps. We have all heard horror stories of lost or damaged packages in transit. For businesses that rely fully on importing, shipping delays are a nightmare!
That's why you should choose a supplier with experience shipping from Dubai to Nigeria. They should be able to provide you with accurate delivery timelines and keep you updated throughout the shipping process.
Shop From The Best Suppliers and Ship to Nigeria With Ease using Heroshe!
If you have read this far, you already know how to find the best suppliers, but now you might wonder, "How do I get my goods to Nigeria or Ghana?"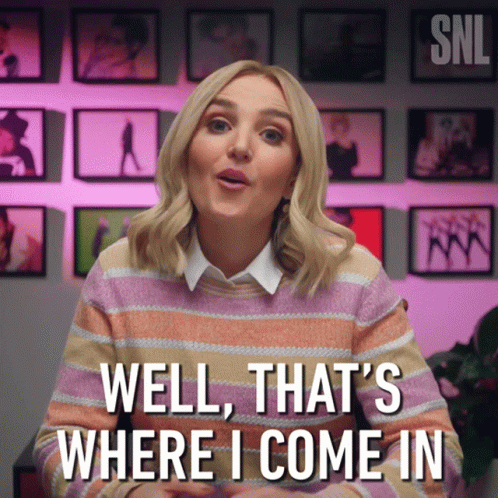 Heroshe has got you covered! While we currently don't ship from Dubai and China (but stay tuned!), we are the go-to shipping company for all your needs from the USA to Nigeria and Ghana.
Here are some reasons why you should use Heroshe:
Split Pay.
We designed this nifty feature with you in mind, and it makes payment a breeze. It allows you to share payment links with your customers to get paid faster and keep your business running smoothly. No more awkward conversations about unpaid invoices!
Fast and Seamless Shipping.
With Heroshe, you can get your goods from the USA to Nigeria and Ghana in 7 - 14 days. That's faster than you can say "shokolokobangoshe"! And we are not just fast, but reliable. We take pride in ensuring your packages arrive on time and in one piece.
Affordable Shipping Rates.
We know every penny counts, so we have made shipping with Heroshe easy on your wallet. Our shipping costs only $8 per pound. With Heroshe, you can rest easy knowing that your goods are in good hands and that you won't break the bank in the process.
Are you ready to start shipping your goods from your USA suppliers? Of course, you are! So what are you waiting for? Say goodbye to endless waiting and hello to love and swift delivery! Sign up with Heroshe now, and let us get this show on the road!
If you have any questions or concerns, don't be shy. You can reach out to us on social media or call us at +2347000800900 with your shipping questions, and we will ensure you are not lost at sea!
---
Enter your email below to join our newsletter