10 Simple Tips Every Heroshe First-Time Customer Will Benefit From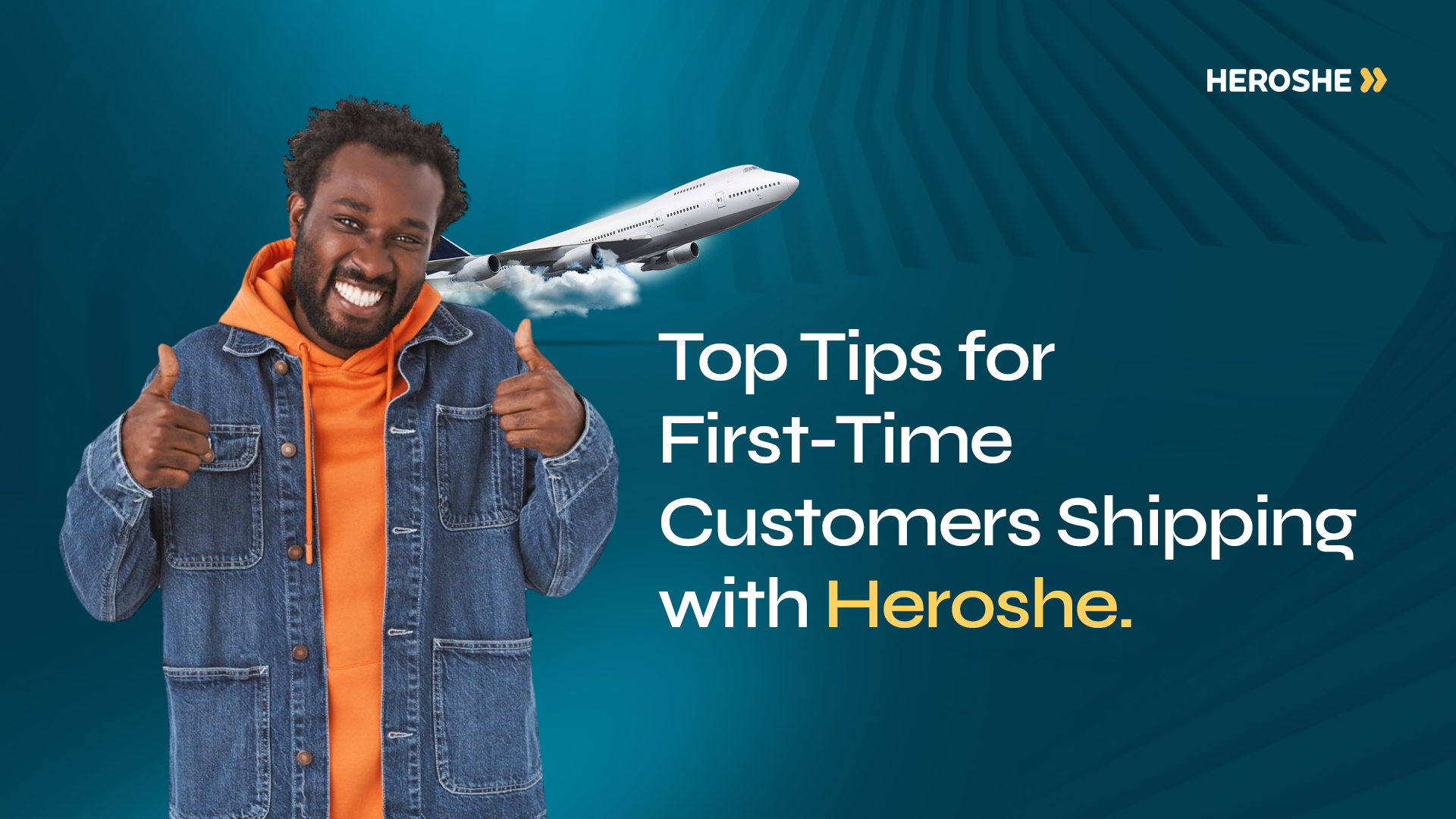 Hey there, welcome to Heroshe! It's your first time here, and I am so happy to have you on board! How amazing does it feel to have access to so many things formerly out of reach, right? But with so many options available, feeling a bit lost and overwhelmed is normal. Not to worry, though, we de here for you!
Are you someone who loves to shop till you drop and is always on the lookout for the latest trends from the USA? Or maybe a skincare enthusiast on the hunt for that perfect sunscreen unavailable in Nigeria? Perhaps you are a gamer who always needs to have the latest Razer gaming headset? Or even a business owner in search of affordable shipping solutions? Regardless of your shipping needs, Heroshe is the superhero that always has your back (cape not included).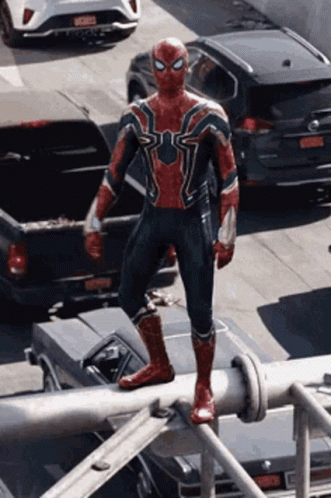 But don't just take our word for it! In this article, we share 10 simple tips to make your first shipment a breeze and help you get the most out of your experience. From our shipping times to pick up your packages, we have everything you need to become a pro at using our service. So what are you waiting for? Dive in, and let us get started!
Tip 1: Use the Same Name Registered on Heroshe When Sending Packages From Your Favorite E-commerce Sites.
It might seem small, but using the same name can make a big difference in ensuring your packages get sorted correctly. After all, if your registered name on Heroshe is Tim Means, but you use Adeniyi Means on Amazon, there is no way for us to know that it is the same person.
Keeping your name consistent will help us ensure that your packages get to you as quickly and efficiently as possible. So, the next time you buy an item online, remember to use the name registered on Heroshe. This simple step can make a big difference in your shipping experience!
Tip 2: Keep Your Package's Tracking Number Safe.
We know waiting for your purchases to arrive at the Heroshe US Warehouse can be a nail-biter. That is why we want to ensure that you can monitor your package's progress every step of the way. To help us do that, we ask that you keep your package's tracking number safe and sound. This way, you can track your shipment from your e-commerce site until it arrives at the Heroshe USA warehouse.
The e-commerce site typically provides a tracking number when you buy an item online. This number is like a secret code that allows you to keep tabs on your package's journey. You should keep this number safe and accessible to track your package's progress. You can relax and enjoy the anticipation of your package's arrival, knowing that you can track it every step of the way.
Tip 3: Keep the Receipts For Your Purchases Because You May Need to Provide It.
Having a receipt for all purchases is essential if you want to ship items to Nigeria and Ghana. A receipt serves as proof of purchase and contains important information about the item, such as the price, date of purchase, and other relevant details. It is a valuable document that can help you in case of any warranty claims or disputes that may arise.
If you want to ship electronics, you might also need to upload it as proof of purchase to your Heroshe dashboard. Failure to provide receipts for electronics may result in the Department of Homeland Security (DHS) seizing the shipment. You can find further details on the importance of providing proof of purchase by referring to this article.
Tip 4: Pay For Shipping on Time to Ship Your Package.
We recently received a message from one of our new Heroshe users via Twitter DMs. He mentioned that he missed our shipping day, which is only on Thursdays. We understand how frustrating this can be, so keep that in mind.
To ensure your package ships out on time, please remember that the payment deadline is Thursdays at 9:00 A.M. (Central Time) and 3:00 P.M. Nigerian time (WAT). If you miss the deadline, don't worry - we will ship your package the following Thursday. You can read more about our payment deadline here.
Tip 5: Double-Check Item Details Before Your Package Ships.
After our US Warehouse representatives process your items, they upload a picture of the item to your Heroshe dashboard. You should always double-check the item's details before it ships out. Contact us immediately if anything seems unfamiliar or incorrect, and we will gladly look into it.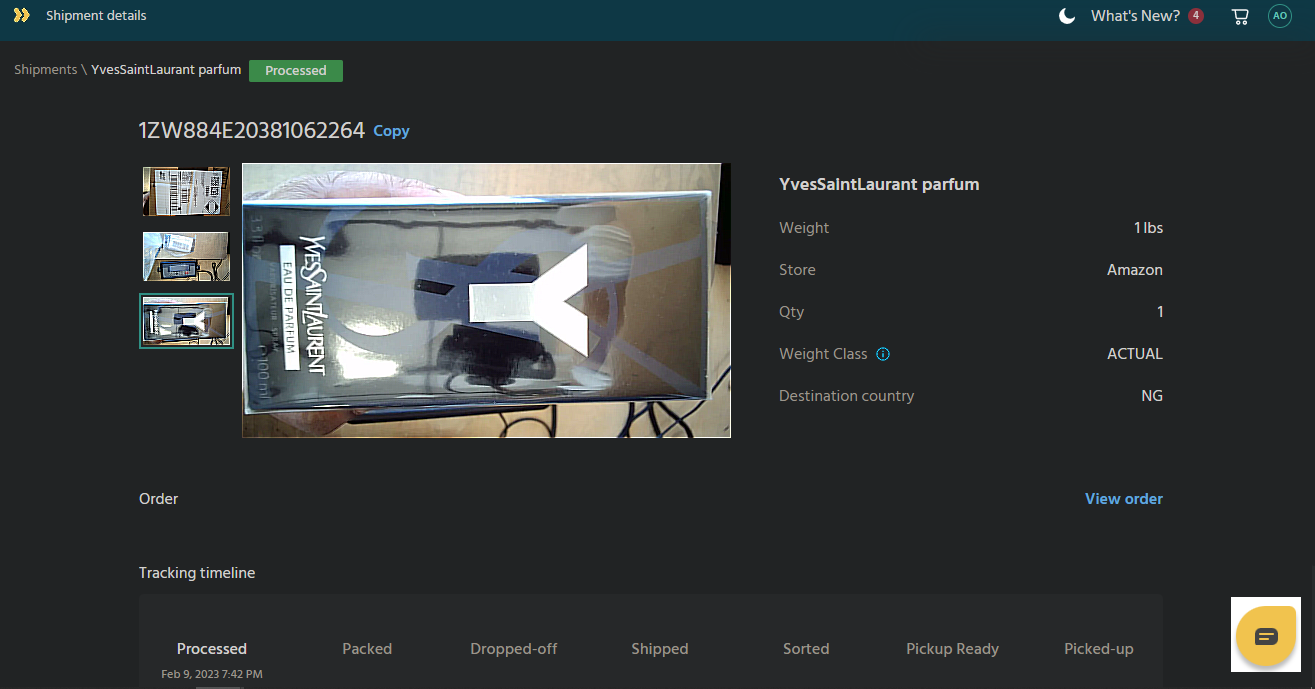 We know mistakes can happen and are always here to help make things right. We have you covered if you need help with your order, such as the wrong item, size, color, or anything else. Reach out to us, and we will jump into action to quickly sort things out and make it right for you. Your satisfaction is our top priority, and we are always here to help.
Tip 6: Double-Check Your Dashboard Details Before Checking Out.
You should always review your dashboard details before checking out your shipment. It is always a good idea to take a few extra moments to ensure everything is correct. This can help prevent any errors or delays when we are ready to deliver your package.
We understand that mistakes can happen and are always here to help make things right. However, taking a proactive approach to ensuring accurate details can save you time and hassle in the long run. So, whether you are shipping a gift to a friend, restocking your business inventory, or treating yourself to something special, double-check all the details on your Heroshe dashboard before hitting that checkout button.
Tip 7: Schedule a Pickup in Nigeria and Avoid Delays.
Once your package arrives in Nigeria, we will notify you that it is here and ready for pickup or delivery.
If you choose to pick up your package, we have you covered. All you need to do is log in to your Heroshe dashboard and schedule a pickup. When you arrive at our warehouse, remember to bring the unique code assigned to your package. This will ensure a seamless pickup experience without any delays or disappointments. We know your package's importance to you, and we want to ensure you get it as soon as possible.
Tip 8: Check Your Package on Pickup and Report Any Issues Immediately.
If you have opted for the pickup option, we highly recommend that you thoroughly check the item picked up before taking the package. This is to ensure that the package's contents are complete and that there are no damages or discrepancies with the package.
Please escalate the issue if you notice anything strange or unusual with the package during the pickup process. You can do this by contacting the Heroshe customer service team, who will be available to assist you and answer any questions or concerns. They will look into the issue and provide you with the necessary assistance to resolve it promptly.
Tip 9: Input Accurate Address and Phone Number to Avoid Missed Deliveries and Extra Fees.
We know how exciting it is to receive a package, especially if it's something you have been waiting for. That's why we always want your delivery experience to be delightful! If you are expecting delivery within or outside Lagos, please ensure your address and phone number are correct.
We get it. Sometimes we type too quickly or make a mistake, but trust us, providing accurate details is super important to ensure your package arrives at the right place and on time. Plus, let's be real. Nobody wants to pay for another delivery attempt, especially when you can avoid it! So, to avoid unnecessary delays or missed deliveries, take a deep breath, grab a cup of tea, and double-check your details. We promise it will take a little time and save you a lot of hassle and disappointment in the long run.
Tip 10: Introduce Friends and Family to Heroshe for Hassle-Free Shipping. 😂😂
Wo! Pressure ti wa! My boss said the goal of this article is to welcome you and get you to refer your friends and family. So if you have anyone interested in shipping from the USA, please introduce them to Heroshe. Best part? You will earn up to $5 per referral when you invite your friend(s) to ship through Heroshe. Sweet deal, innit? Oya, share your referral link and help me keep my job.
We hope these 10 simple tips have been helpful for your first-time Heroshe experience. Remember, we aim to make your shipping experience smooth and stress-free. From selecting the right shipping option to providing accurate information, these tips will help ensure hassle-free package delivery.
At Heroshe, we value love and swift delivery. Our delight team is always available to assist with any inquiries or issues. Don't hesitate to contact us via our website or social media platforms, and we will be more than happy to help.
Now that you have these helpful tips, we invite you to try Heroshe for your next shipment from the USA to Nigeria and Ghana. We are confident that our exceptional service and commitment to customer satisfaction will make you a customer for life. So go ahead and ship with us today, and experience the Heroshe difference firsthand!
---
Enter your email below to join our newsletter