Top 5 Online Shopping Sites That Ship To Nigeria From USA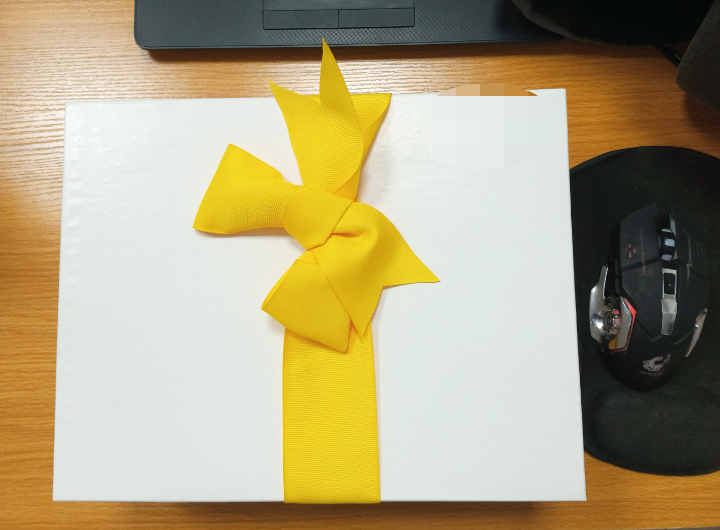 Do you remember the time you had to wait for months before items you buy from abroad arrives in Nigeria? Or the awkwardness at family reunions when your cousins refuse to help you shop for bags? The world has gotten a lot more advanced than in those days. With the help of global commerce, you can now shop for items from online shopping sites and directly ship to Nigeria from USA. Improved logistics also mean the items are delivered timely and in excellent conditions.
When it comes to buying gadgets and phones, shopping online is the preferred mode of purchase. According to a study by Varella, the number of online shoppers in 2020 was 76.7 million. That is about 37% of the entire population! Another study by Mastercard showed that 4 out of 5 Nigerian consumers shopped online. That's about 80% of their users. This shows that not only are Nigerians shopping online, but the number is increasing.
In a previous guide, we talked about the best practices to observe when shopping online. One of the tips was to visit the right website address to make sure you do not fall victim to phishing websites. What are phishing websites? These are replicas of legitimate websites that steal your account details.
Another tip was to shop from reputable websites. Someone in the comments section asked if there were shopping sites that ship to Nigeria from USA.
The answer to that question is YES!
There are many safe eCommerce companies that ship internationally. You can shop from these websites and get your items delivered to your doorstep in Nigeria. Keep reading this article for the websites.
Online Shopping Sites That Ship To Nigeria From USA
Amazon is the number 1 digital retailer in the world. They sell everything from books to coffee tables to sports gear. They have an unrivaled catalog of products across several categories. According to Variety, their total sales in the second quarter of 2021 was a massive $113.1 billion!
Do they ship to Nigeria from USA? Yes, they do but obviously not for free. It costs around four thousand Naira (₦4,000) for deliveries carried out by the Nigerian Postal Service. You may have to pay more if items are bulky or you have multiple shipments.
Macy's is self-described as an American Department Store, a retail industry leader, and an iconic brand. Long story short, they are one of the top retailers in the USA. They have about 726 department stores and over 90,000 employees! They sell everything from clothing for all genders to designer handbags and accessories.
Thanks to their partnership with Borderfree, Macy's ships to 100 countries, including Nigeria. The partnership also makes it easy for Nigerians to pay for items in Naira.
I know what you are thinking. Isn't ASOS a British-based company? Yes, they are. In 2018, they opened a warehouse fulfillment center in Atlanta, USA. They have found success in targeting young people across the world. They have a reputation for prompt delivery and a wide range of items - over 80,000 products.
Does ASOS ship to Nigeria from USA? Yes, ASOS is one of the online stores that ship to Nigeria. Delivery is of two varieties. The first is the standard delivery. This takes between 10 - 14 days. If your shipments cost above a certain amount, the delivery is free but if not, you pay the standard $25.27. The second is the express delivery. This takes up to 4 working days. The drawback to this is that you have to pay a customs charge regardless of the size of the package.
Kohl's is another popular American retail store. They are the largest department store chain in the USA. Their online store has a wide range of clothing for men, women, and children.
They also ship to Nigeria.
Walmart is another American retail store that has expanded over time to become a household name in the world.
According to their website, they have over 12,000 stores in over 28 countries and eCommerce websites. With over 35 million listed products, it's hard not to find anything you are looking for.
Why You Should Use Heroshe To Ship To Nigeria From USA
Heroshe is a service company that gives Nigerians access to quality products worldwide. Our excellent delivery solutions give you total control of your shipments from the USA till you receive them in Nigeria.
Some of the benefits you gain by shipping with us include:
Access
New Balance has exotic shoe designs but you can't get them because they don't ship to Nigeria. Amazon has exclusive items available only to customers in the USA. Same as many other online shopping sites.
With Heroshe, you don't have to worry about that. You get your own USA address that you can use to receive items and ship directly to Nigeria.
Package Safety
With us, you don't have to worry about missing packages. We guarantee the safety of your packages from the US until you pick them up in Nigeria.
Affordable Prices
We provide consistent, hassle-free, and timely deliveries like the 3 major carriers - UPS, DHL, and FedEx - but at a fraction of their cost. How much does it cost to ship to Nigeria from the USA? The price of shipping an item that is 1 pound is $8. For more information, check out our pricing page.
With Heroshe, you don't have to pay exorbitant shipping fees and you have a lot of buying options. Create an account with Heroshe now and let's save you some Naira.
---
SHARE THIS POST
Don't hesitate to share this post and let us know your experiences using these websites in the comments section. For more tips like this, subscribe to the Heroshe blog for free.
---
Enter your email below to join our newsletter