What to Include in Proof of Purchase and Return Label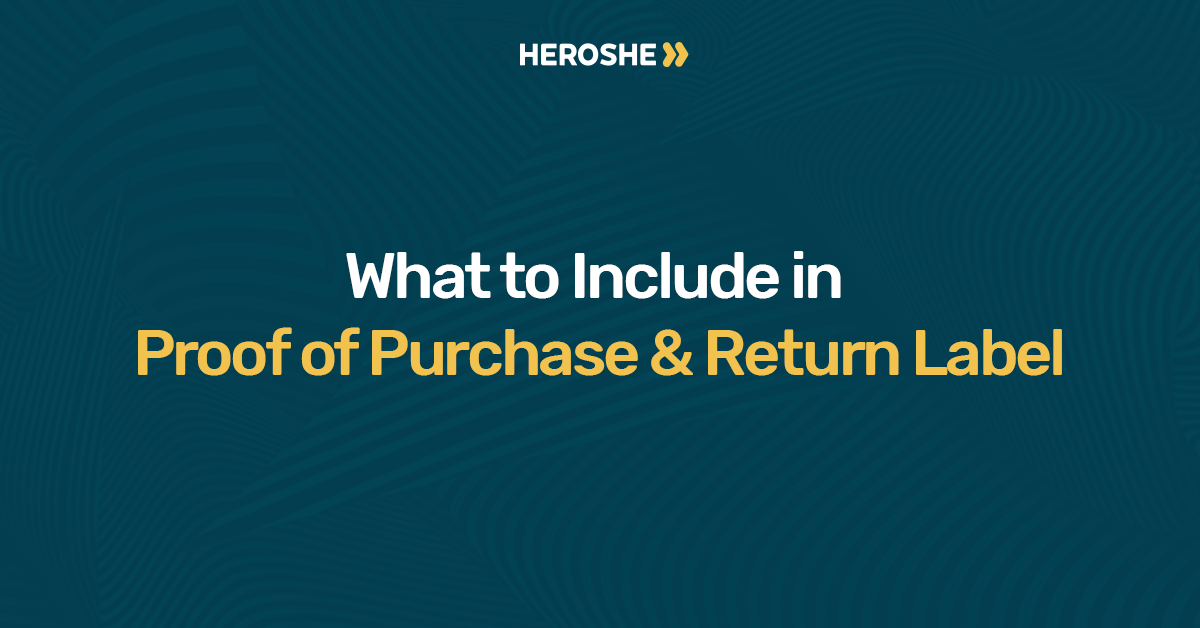 Did you receive an email from the Heroshe warehouse informing you that your shipment requires proof of purchase or a return label? This email is sent to customers who want to ship high-end luxury items in order to stay compliant with the U.S. Customs guidelines. You can read the backstory here.
To make sure your documents get approved by the verification team, we have decided to let you know the necessary information in both documents.
What to Include in your Proof of Purchase
We realize that stores have different receipt formats and we have taken this into account. We accept PDF, PNG, JPG, and JPEG formats.
These are the information you need to include in the proof of purchase.
Billing address.
Method of payment.
Description of items purchased.
Order numbers
Shipping address.
What to Include in your Return Label
A return label should be sent from a courier company.
The "ship from" information should have the sender's name and address and the "ship to" information receiver's name and address.
Do you have any other questions? Do not hesitate to contact us through the website, or any of our social media platforms.
---
Enter your email below to join our newsletter