How to upload your proof of purchase on your Heroshe dashboard
You are about to sleep after a long day but an annoying cricket would not stop chirping in the background. I can imagine that is the same feeling you got when you received an email from us asking for the proof of purchase of your item.
We know it might be inconvenient but we ask for it in order to be compliant with the Department of Homeland Security's (DHS) guidelines for shipping consumer electronics and high-end luxury products. The proof of purchase helps them confirm that the item was bought legally.
To make this process easy for you, we have added a feature that lets you upload your proof of purchase or return label from your Heroshe dashboard. With this in place, we have removed the temporary hold on shipping consumer electronics. This is because they will now get accompanied by the proof of purchase which helps the DHS verify items faster and for you, no delay in shipping times!
You can watch a video on how to upload your proof of purchase from your Heroshe dashboard below:
You do not want a video? Keep reading for a step-by-step guide on how to upload your proof of purchase or return label on your Heroshe dashboard.
Let's get started!
Step 1: You receive an email from Heroshe after a warehouse representative flags it as consumer electronics. The email informs you that your shipment requires you to upload proof of purchase before you can ship it.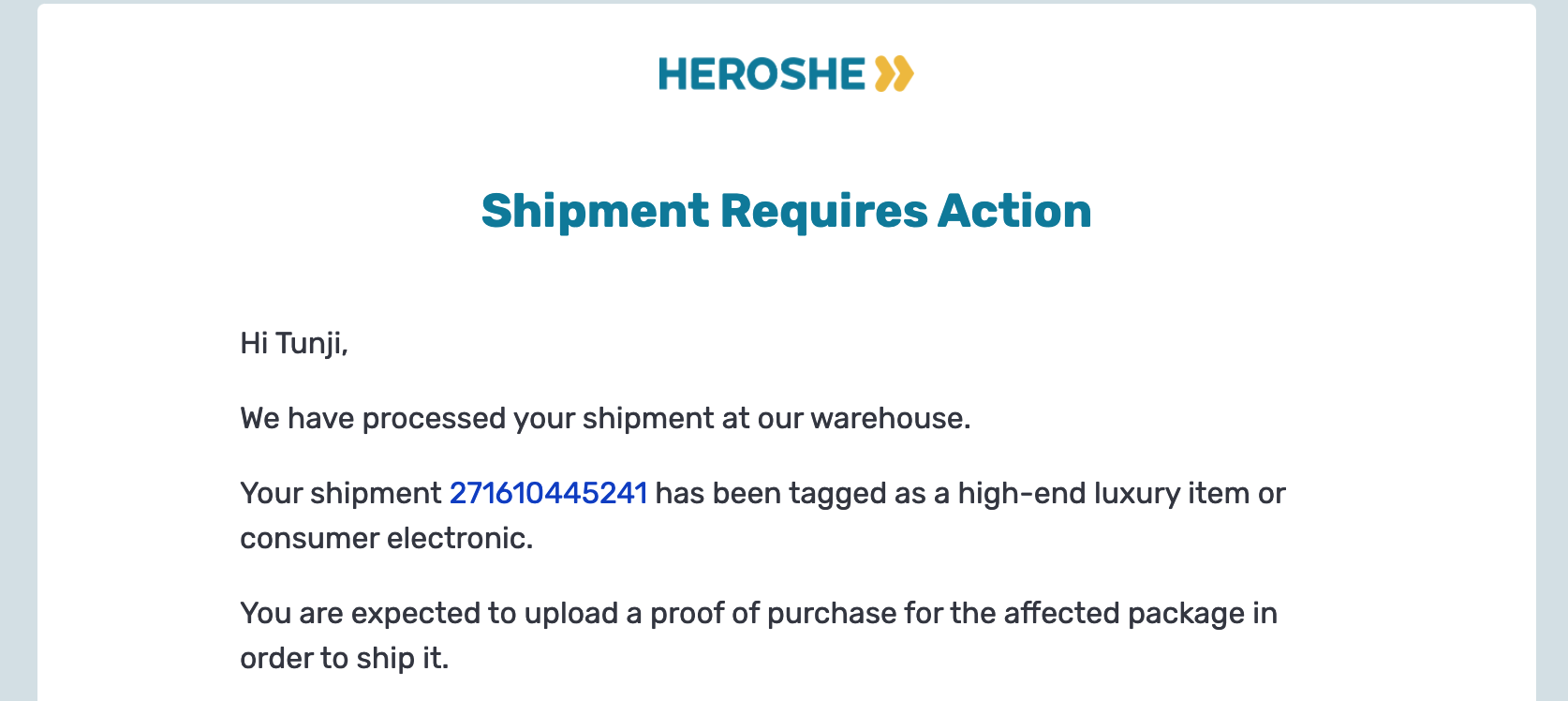 Step 2: Click on the link in the email and this directs you to the shipment details page of your Heroshe dashboard where you see a TAKE ACTION button.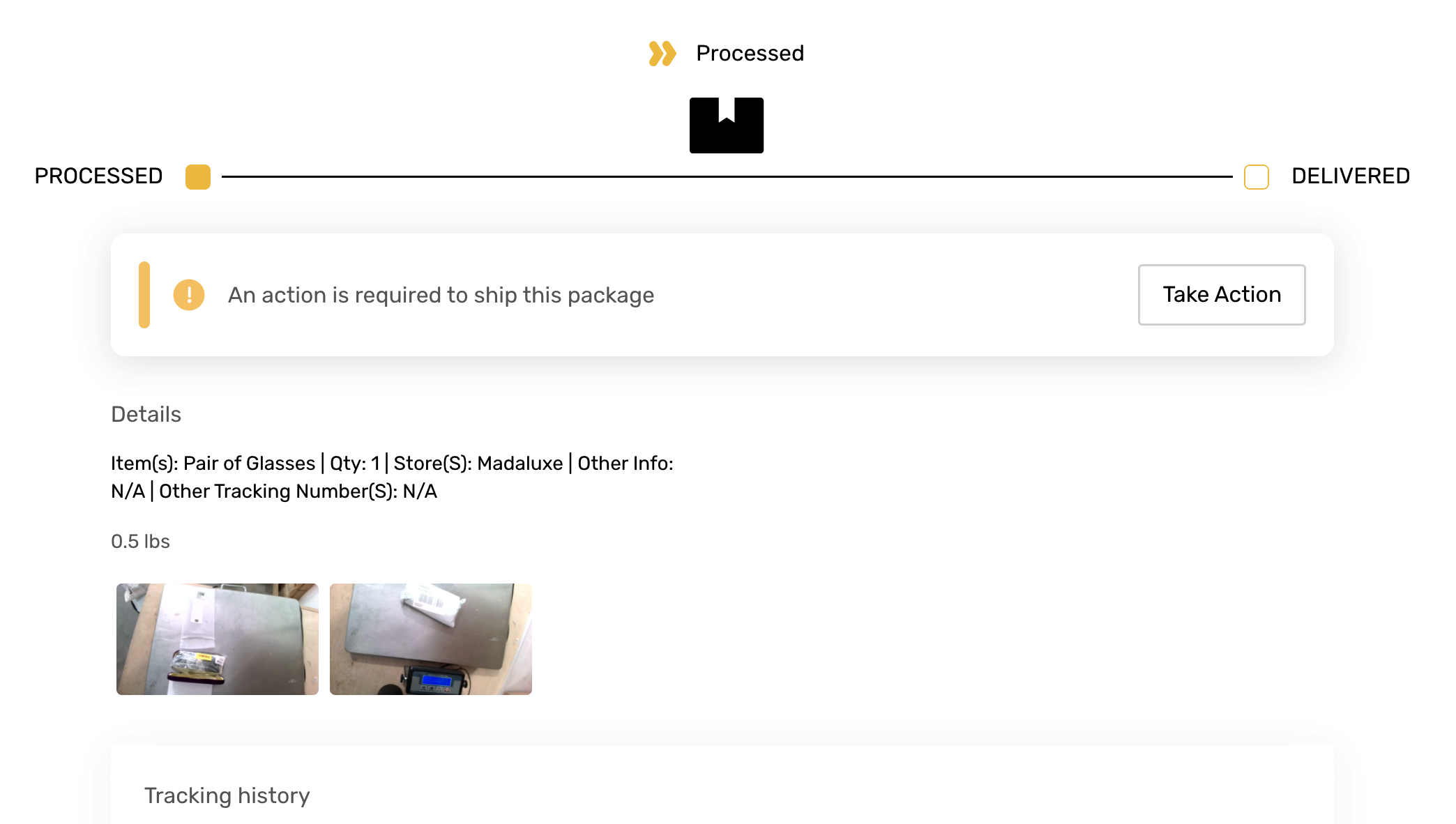 Note: The TAKE ACTION button replaces the ADD TO CART button until you have selected an option.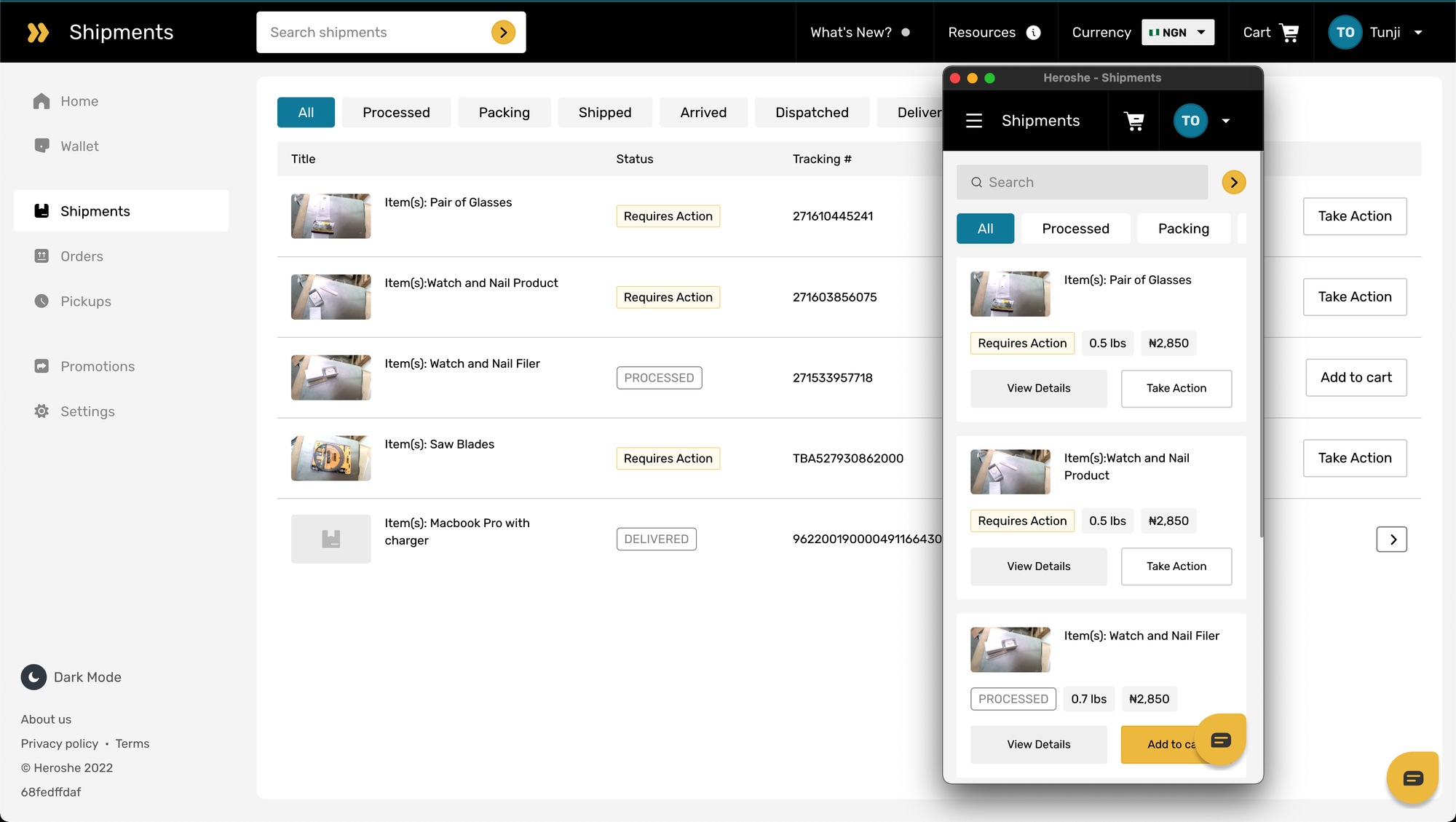 Step 3: Click on the TAKE ACTION button. This brings up two options:
Upload Proof of Purchase: The shipment requires you to upload a proof of purchase if you want us to ship it for you.
Return to Seller: If you want us to return this shipment to the seller for you. You need to upload a return label.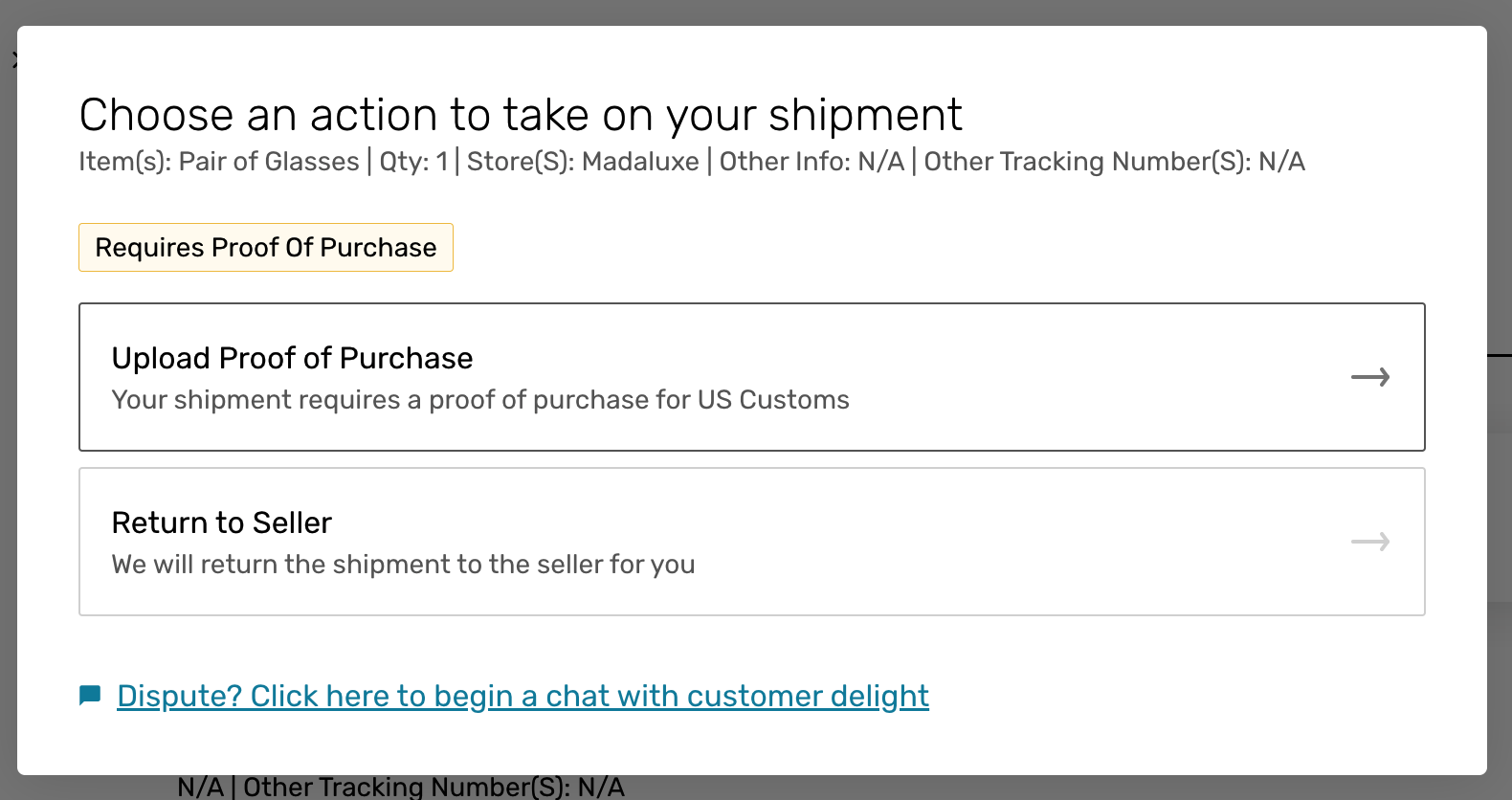 Step 4. Verification takes place between 24 and 48 hours after the upload of relevant documents. There are two outcomes after our verification process. Let's talk about them below:
If the uploaded document is REJECTED, you will get an email notification from us with the relevant rejection reason. You will have the opportunity to re-upload a new document if you still want to ship with us, or a return label if you would like to return it to the seller.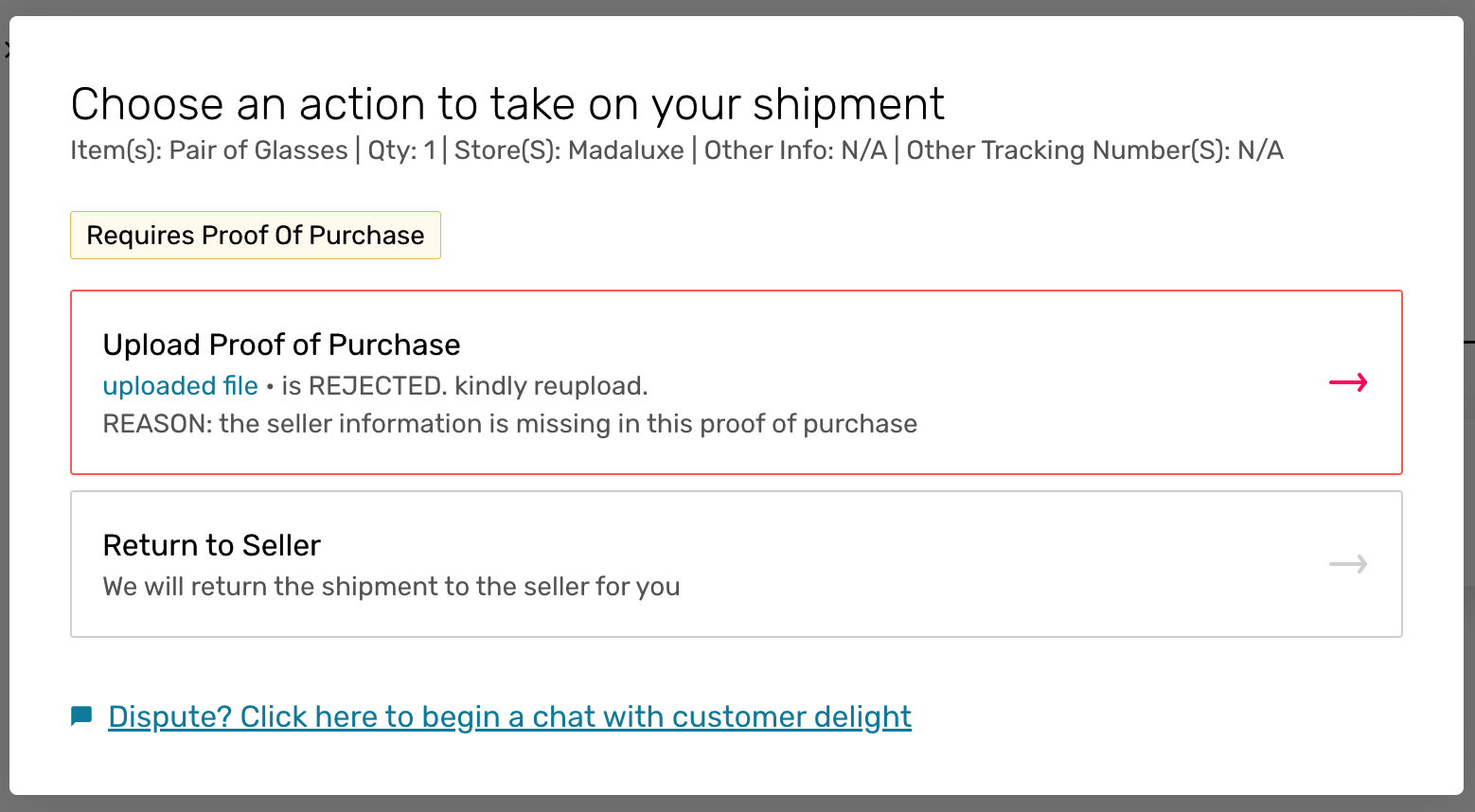 You can also watch a video below on what to do when your proof of purchase has been rejected:
2. If the uploaded document is APPROVED, you will get an email notification from us informing you of this. You will now have the option of adding the shipment to your cart and paying for its shipping.
Voila!
We have some possible questions you might have. Check out the Heroshe Proof of Purchase feature FAQs.
If you have other queries, don't hesitate to contact us via email, social media, or speak to a member of our customer delight team.
---
Enter your email below to join our newsletter