The Best Black Friday and Cyber Monday Deals for the Whole Family
No, you're not wrong! Black Friday and Cyber Monday are less than two months away, but… it's not too early to start scouting for smooth deals to save money.
Happening from 24th November to 27th November, Black Friday and Cyber Monday offer you an opportunity to purchase some items you might have needed significant savings.
Starting to shop for deals now means you have enough time to create a list of the items you'd want to get and go after them like you're seeking a treasure hunt with discounts leading the way. This way, you are sure that you can get the items you need without a last-minute rush or worry that things will go out of stock.
And here's the exciting part: this article is tailored just for you and your whole crew! We're bringing you the best Black Friday deals that cater to every family member. From the little ones to the adults, we've got you covered. So, get ready to discover incredible savings that'll bring everyone smiles. Let's make this Black Friday and Cyber Monday a shopping adventure to remember.
Related: 15 Safety Tips When Shopping For Black Friday Deals
Clothing and Fashion
Kitchen Appliances
Electronics and Gadgets
Related: Your Comprehensive Guide to Free Shipping On Black Friday
After Shopping, What Next?
Now that you've gotten incredible deals, done some nice shopping and filled your cart with treasures, the next step is to ensure that your items arrive home safely. Some of these stores offer free shipping, and all you have to do is wait for your items to be delivered. But when there's no free shipping, what do you do? This is the part where Heroshe steps in as your shipping buddy.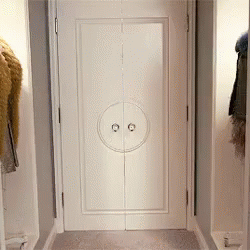 We facilitate global commerce by easily enabling Africans to access the global marketplace. With our expertise, you can effortlessly ship your items from the UK and USA to your doorstep in Nigeria and Ghana. By choosing Heroshe, you're not just shipping goods; you're ensuring a hassle-free, reliable delivery experience. To get started with Heroshe,
Sign Up: Create an account on the Heroshe platform. It's quick, easy, and free.
Address & Delivery: Heroshe will assign you a unique address in the UK and USA for hassle-free shopping.
Shop Away: Start shopping from your favourite stores. When it's time to check out, use the assigned address provided by Heroshe.
Notify Heroshe: Let us know about your incoming shipment. We'll handle the rest at our warehouse, ensuring your items are carefully received and prepared for shipment.
Track & Receive: Keep an eye on your shipment's progress with our tracking system. Before you know it, your goodies will be in Nigeria. You can pick it up at our Lagos office or have a doorstep delivery.
So, go ahead and complete your shopping spree with confidence, knowing that Heroshe has your back with love and swift delivery.
---
Enter your email below to join our newsletter