25 Best Gaming Phones In The Market Under $1,000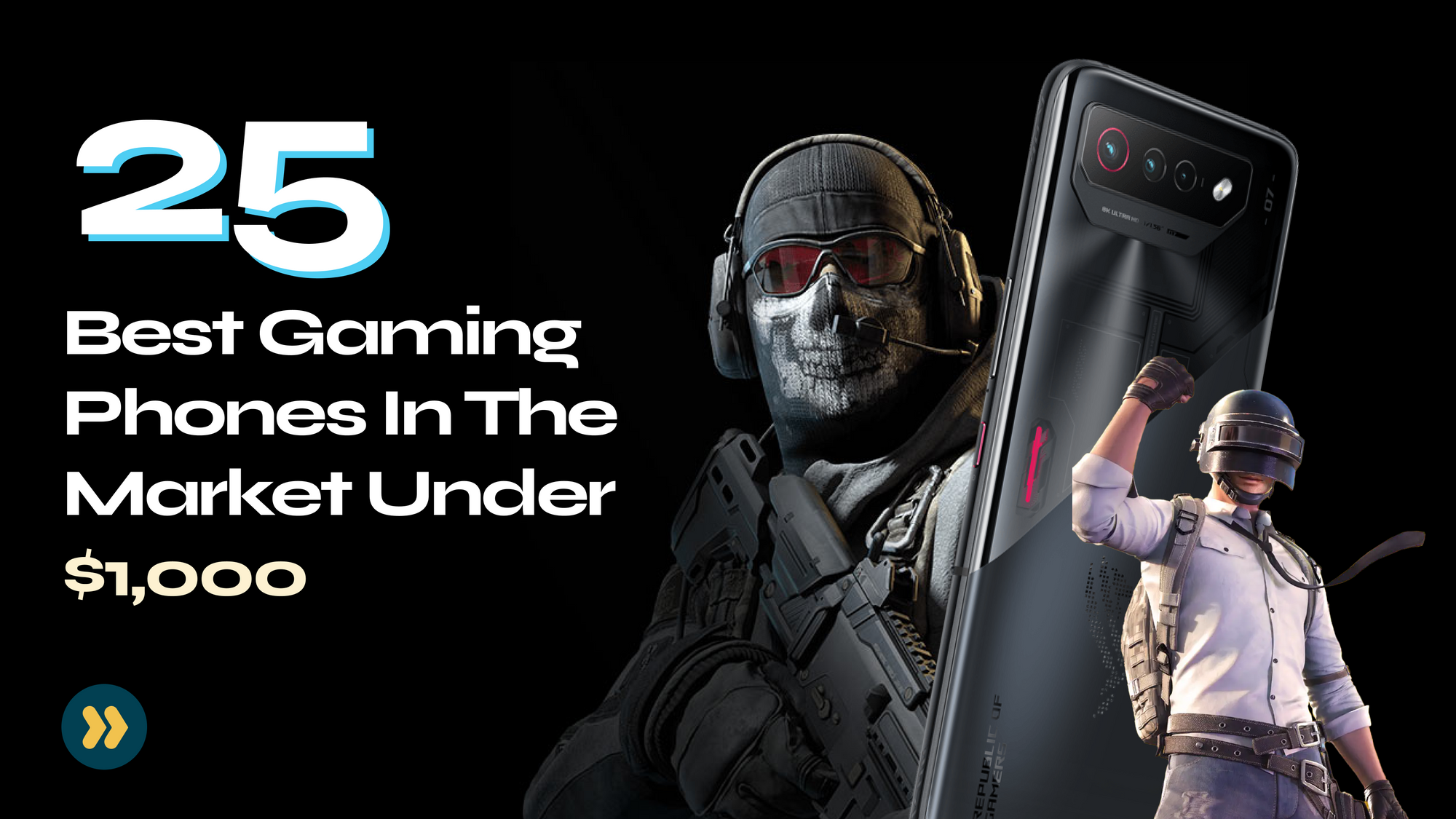 Mobile gaming has become an increasingly popular pastime, especially with the rise of high-performance gaming phones. But with so many options out there, it can be overwhelming to choose the perfect device that fits both your gaming needs and budget.
It was because of this my friend Alex reached out to me to help him compile a list of some gaming phones he could choose from. I initially did a top 5 list for him and thought, "Why not extend it so others can find it educating?"
With careful research and careful consideration, we've assembled a list of 25 gaming phones under the $1000 threshold. Whether you're a casual gamer or an avid gamer, this guide will help you make a choice that will fit your preference and your pocket.
Galaxy S22 Ultra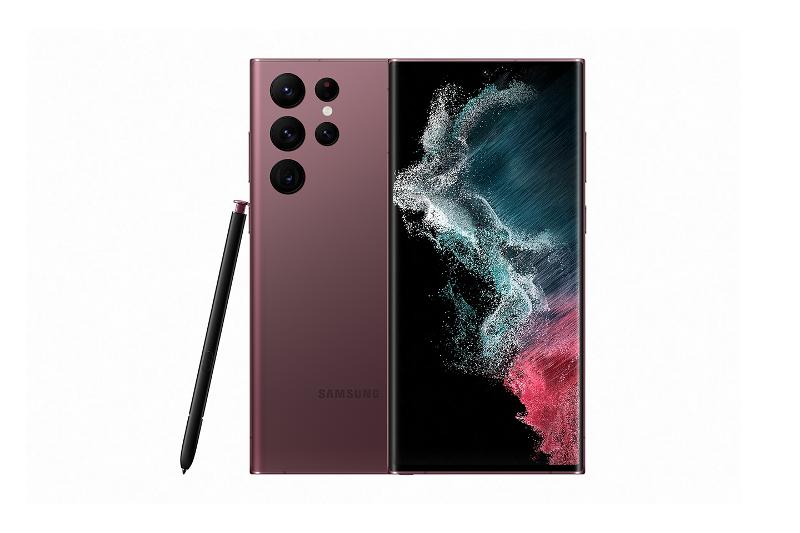 For gaming enthusiasts, the Galaxy S22 Ultra is one of the gaming phones that can be termed a powerhouse. With its features and specs, it is a standout choice for those seeking good gaming phones Under the $1,000 mark;
Strong Battery Life with Supercharge.
A standout feature of this powerhouse is its battery life, which is mostly stronger than one would expect, ensuring that it's always ready when you want to use it for a gaming session. Additionally, it comes with a 45W power adapter that allows short charging sessions to provide the boost you need to return to your gaming sessions.
Dynamic AMOLED 2X Display.
Its AMOLED 2X display with Vision Booster offers a peak brightness of 1750 nits. This brightness level allows for an optimal viewing experience even in bright weather conditions.
What happens if you're not comfortable working the brightness?
Its adaptive colour contrast optimises the colour contrast, providing a top-notch visual experience and making every gaming session a joy to behold.
Sufficient Storage Capacity.
With a generous storage capacity of 256GB, this phone has ample space for your games, apps, photos, and videos. This storage space is important for avid gamers who often require significant space for gaming libraries and media files.
4nm Processor for Unparalleled Performance.
This phone has a 4nm chip seamlessly integrated into every aspect, delivering exceptional performance in photography, gaming, and day-to-day tasks.
S Pen Integration.
The built-in S Pen offers precision that can boost user experience. Whether jotting down quick notes, sketching, or even controlling the phone, the S Pen is a tool you can always count on.
Durability.
To give you worth for your money, this phone is made to last as it can withstand the rigours of daily use. The polished Armor Aluminum frame acts as a protective shell, while both the front and rear are made with Corning® Gorilla® Glass Victus®+, providing exceptional water and scratch resistance.
Related: A Comprehensive Guide To Buy Items on Amazon and Ship to Nigeria
iPhone 12 Pro Max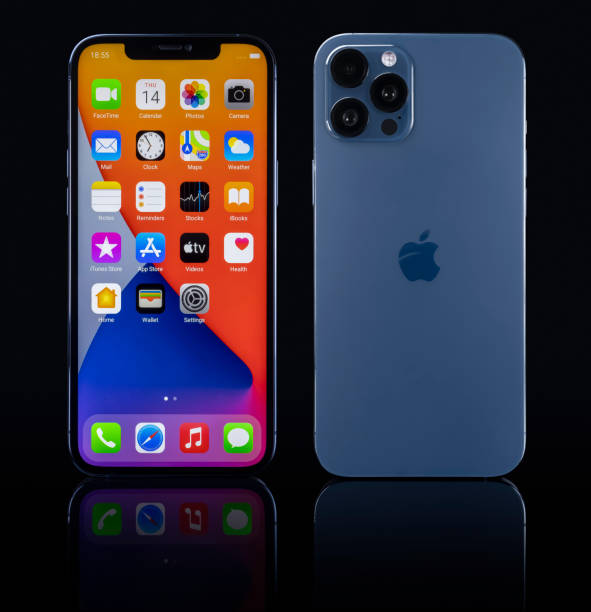 Though iPhones are naturally not considered gaming phones, the iPhone 12 Pro Max is an exception, as it is a testament to Apple's commitment to pushing the boundaries of innovation.
It is designed for users who want the most from their devices and can be a sweet fit for gamers who want to enjoy the gaming experience while still holding on to the iPhone series.
Display
You can play your favourite games on the Super Retina XDR display, which is 6.7 inches and has a resolution of 3.5 million pixels. It's like carrying a gaming console in your pocket as you see every detail of your games, offering you a great experience.
Design
The iPhone 12 Pro Max features a surgical-grade stainless steel band and a matte glass back. This gives it beauty while ensuring it's built to endure intense gaming sessions. For versatility, it is available in four colours- graphite, silver, gold, or Pacific blue to match your style.
Durability
Spills occur during gaming sessions; you might be in the rain or accidentally have your phone fall in the water. You can even take underwater pictures at the pool. The iPhone 12 Pro Max has an IP68 rating, meaning it can handle water submersion up to 6 meters for 30 minutes.
Camera
Are you taking pictures of every memory of your life? You can capture your gaming triumphs with its advanced camera system. The Ultra Wide camera lets you capture a wide span of objects in one shot, while the Telephoto camera offers an extended zoom range.
Photography
Thanks to the A14 Bionic chip, you have a suite of computational photography features at your fingertips. Night mode, Deep Fusion, Smart HDR 3, and even HDR video capture with Dolby Vision let you capture every moment in stunning detail.
Battery Life
With a battery capacity of 80% or higher, you can game on without constantly dealing with charging.
Storage
Its 256 GB of storage makes it large enough to contain all you need to enjoy gaming. From apps to videos and even pictures, the iPhone 12 Pro Max can accommodate all of it.
Google Pixel 7 Pro
Google did a number with this phone as it is a technological genius that can serve avid gamers. Fitted with the Google Tensor G2 processor, it is fast, efficient and secure, ensuring your private information remains private. Some of its features include:
5G Connectivity
With its 5G abilities, you can switch carriers and tailor your data plans to fit your preferences. Whether on MTN, Airtel, or Verizon, the Pixel 7 Pro seamlessly adapts to your network needs.
Battery Life and Extreme Battery Saver
Battery life is important for gaming enthusiasts, and the Pixel 7 Pro doesn't disappoint. With a battery life of over 24 hours, even during intense gaming sessions, you can always enjoy your sessions. And when you activate the extreme battery saver, the battery life can be extended to 72 hours, ensuring your gaming marathons aren't interrupted.
Smooth Display.
Gaming demands good visuals, and the Pixel 7 Pro delivers just that with its 6.7-inch Smooth Display. This dynamic screen intelligently adjusts up to 120Hz, providing clean graphics and a highly responsive interface. So you can easily transition between screens, making your sessions enjoyable.
Advanced Camera Capabilities.
Beyond gaming, the Pixel 7 Pro excels in photography. With a 5x telephoto lens boasting 30x Super Res Zoom, it captures even the smallest details. This advanced camera ensures that you can document your victories.
Google Assistant Integration and Device Pairing.
The Pixel 7 Pro goes beyond gaming, offering seamless integration with Google Assistant. So you can set it up and have a quick "Hey Google" each time you need assistance. Additionally, device pairing and the Find My Device feature ensure that your Pixel 7 Pro, Google Pixel Watch, or Pixel Buds are always within reach.
Durability and IP68 Protection.
The Pixel 7 Pro is equipped with IP68 protection, and it can handle water and dust with ease, ensuring that accidental spills or outdoor gaming sessions won't stop your gaming experience. It is also scratch-resistant, as the Corning Gorilla Glass Victus adds an extra layer of durability.
Black Shark 5 Pro Gaming Phone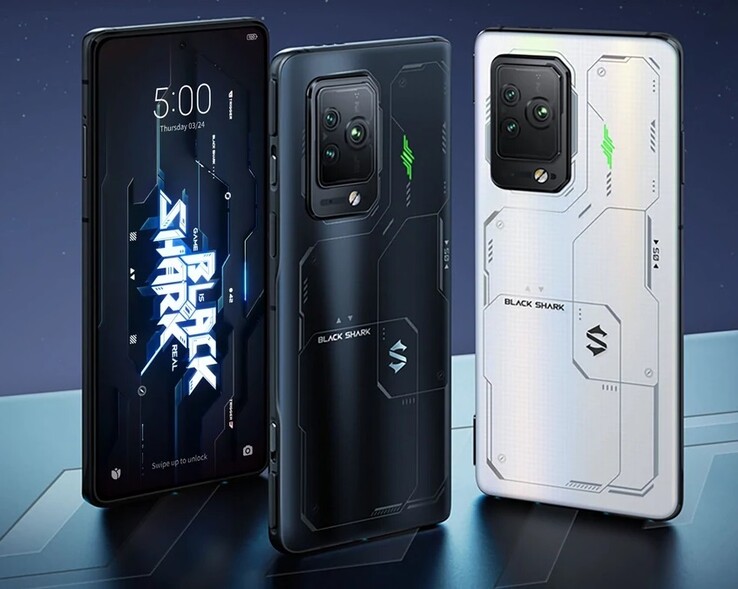 Certain phones are specifically built for the gaming experience, and the Black Shark 5 Pro is one of them. It has cemented its place as one of the best gaming phones in the market, and with the Snapdragon 888 processor and an impressive 16GB of RAM, it shows that this phone is geared towards delivering a stellar gaming performance.
Processor and RAM for Unmatched Performance.
The Snapdragon 888 processor, known for its top-tier performance, allows you to play every game with your phone, even the most demanding ones. And it boasts a storage RAM of 16GB, which allows you to multitask between apps without experiencing lags.
Vibrant AMOLED Display with 144Hz Refresh Rate.
The Black Shark 5 Pro gives a visual gaming experience that excites you. The 6.67-inch AMOLED display guarantees vivid and rich colors. But the game changer is in the refresh rate, which is a good 144Hz. This ensures a smooth and responsive gaming environment ideally suited for fast-action games.
Long-Lasting Battery for Extended Gaming Sessions.
The 4500mAh battery life of the Black Shark 5 Pro is designed to accommodate your game-a-thons. You can play your games for hours without fearing having a low battery or suddenly shutting your phone.
Design Catered to Gamers.
User-friendliness is key for devices as they ensure users can use them without breaking a sweat. The design of this phone is sleek and optimized for gaming comfort. Buttons are strategically placed for easy access, and the phone's grip is designed to reduce fatigue during long gaming sessions.
REDMAGIC 8 Pro Smartphone 5G, 120Hz Gaming Phone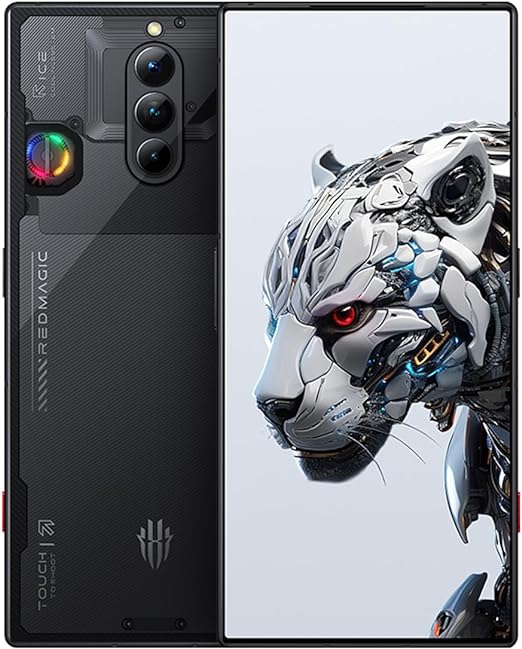 The REDMAGIC 8 Pro is magical as it boasts impressive specifications that can boost your overall gaming experience.
Crystal Clear Display.
We'll keep sounding it on the rooftop that the crux of gaming is the visual experience. The 6.8-inch AMOLED display of this phone brings your game's display to life. You know what else is interesting? You don't have to pause gaming even in bright environments; it has a peak brightness of 1300 nits. The 120Hz refresh rate ensures that every motion on the screen is incredibly smooth, providing a competitive edge in fast-paced games.
Powered by Snapdragon 888.
You might be wondering? Snapdragon again? We will keep seeing a lot of Snapdragons, and the formidable Snapdragon 888 processor fuels the REDMAGIC 8 Pro. Known for its outstanding gaming performance, this processor ensures that even the most demanding games run effortlessly. The 16GB RAM allows you to use your phone as you like, multitasking without experiencing any form of difficulty.
Perfect for Heavy Games.
Certain games are graphics intensive and would need phones strong enough to accommodate them. If you're a fan of such games, the REDMAGIC 8 Pro is a dream come true. Its powerful processor and ample RAM ensure you can run these heavy games without a hitch.
Extended Gaming Sessions.
Gaming marathons are made possible thanks to the dual 3000mAh batteries, delivering a combined 6000mAh of battery power and a 65W GAN charger. This means you can game for hours without worrying about finding a charger.
Built to Last.
The REDMAGIC 8 Pro doesn't just excel in performance; it's also designed for durability. The protective Gorilla Glass shields the screen from scratches and impacts, ensuring your gaming sessions remain uninterrupted. The 16-degree cooling system prevents overheating and ensures optimal performance.
Next-Level Connectivity.
Equipped with 5G and Wi-Fi 7 connectivity, the REDMAGIC 8 Pro lets you download the latest games and videos quickly.
OnePlus 10 Pro
The OnePlus 10 Pro is a powerful 5G smartphone with lightning-fast speeds and a stunning visual experience.
Strong Performance.
It has the latest Qualcomm Snapdragon 8 Gen 1 processor, allowing for smooth performance. This makes it a perfect choice for users who demand nothing short of the best from their mobile devices. Equally having 12GB of RAM and 256GB of storage, the OnePlus 10 Pro offers enough space for apps, games, and media.
Adaptive Display for Gaming Excellence.
The 10 Pro boasts a brilliant 120Hz display with LTPO 2.0 technology, delivering a remarkably good user experience and optimising battery performance.
Extended Battery Life.
The OnePlus 10 Pro is equipped with a substantial 5000mAh battery for power users who need to stay connected all day. This ensures the phone meets your gaming demands, providing uninterrupted connectivity.
Rapid Charging Capabilities.
If you've dealt with a slow-charging phone, you'll know it's a terrible experience. But scratch that! With the OnePlus 10 Pro, the 65W SuperVOOC charger can give you a full day's power in 15 minutes.
Alexa Hands-Free Capability.
With Alexa Hands-Free capability, the OnePlus 10 Pro adds an extra convenience layer. You can perform various tasks on the go, such as playing music, making calls, getting news updates, and more, all with your voice.
ASUS ROG Phone 6 Cell Phone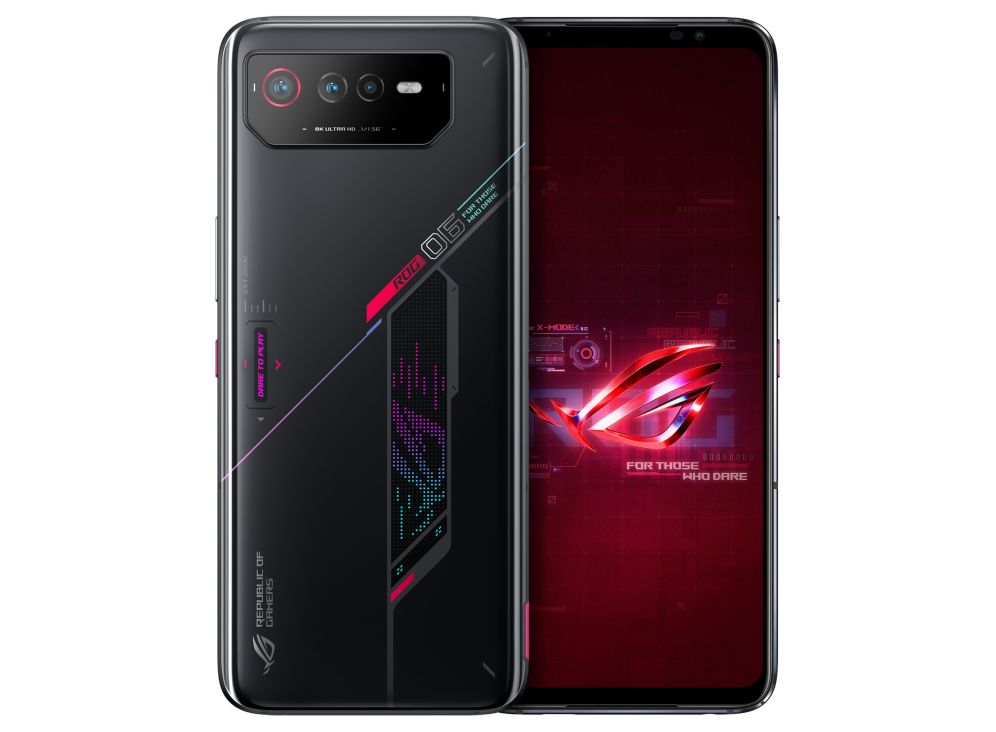 With the ASUS ROG Phone 6, you experience a performance level above peak level. This is because the formidable Qualcomm Snapdragon 8+ Gen1 processor powers it. Also, its 16GB RAM and 512GB ROM give you enough space to store your files while multitasking without issues or lags.
GameCool 6 Technology.
Including GameCool 6 technology, featuring a 30% larger vapour chamber, sets a new standard in thermal performance. This ensures stable gaming frame rates even during the most intense gaming sessions, providing an uninterrupted gaming experience.
Stunning Visuals.
The ROG Phone 6 boasts a breathtaking 6.78-inch FHD+ AMOLED display, operating at 165Hz. With HDR+ and eye care technology, it delivers spectacular visuals. This enhances gameplay and also elevates the overall viewing experience.
Long-lasting Battery with Lightning-fast Charging.
With a dual-cell 6000mAh battery, the ROG Phone 6 ensures that gaming sessions can extend for hours without interruption. Moreover, its 65-watt quick charge capabilities can take the battery from 0 to 100 in 42 minutes, minimizing downtime.
Immersive Audio Experience.
The symmetrical front-firing dual speakers, tuned by Dirac, provide a balanced stereo sound that enriches the gaming experience. The aptX adaptive codec allows users to enjoy lossless sound quality, enhancing audio immersion.
Pro-grade Camera System for High-quality Photos.
The rear triple-camera system, featuring Sony's IMX766 sensor with 50MP, guarantees high-quality photos in any setting, adding versatility to the device beyond gaming.
REDMAGIC 7S Pro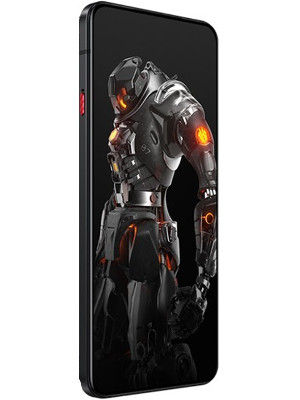 Believe me when I say the REDMAGIC 7S is another exceptional phone for gamers. But what makes it so?
Snapdragon 8+ Gen 1 Processor.
At the core of the REDMAGIC 7S Pro is the Snapdragon 8+ Gen 1 processor. This processor helps deliver a 10% increase in CPU and GPU performance while reducing power consumption by 30%. This means a smoother gaming experience and extended battery life for those marathon gaming sessions.
Massive RAM and Storage.
With a large enough RAM of 18GB and 256GB of storage, the REDMAGIC 7S Pro ensures you have space to run even the most demanding games and applications. This also means you can switch between apps and load heavy game files with lightning speed.
Magic GPU for Gameplay.
If you've experienced gaming situations where you must keep trying to stabilise your screen so your game won't be halted, this is for you. Developed REDMAGIC, the frame stabilization technology ensures uninterrupted gameplay even during the most intense gaming sessions.
High-Performance Display.
The 6.8" FHD AMOLED display offers a true full-screen experience. With a rapid 120Hz refresh rate and a 960Hz touch sampling rate, every touch is registered instantaneously, giving you a competitive edge in high-intensity mobile games. Whether racing through virtual worlds or taking precise shots, this display ensures you're always one step ahead of the competition.
ICE 10.0 Multi-dimensional Cooling System.
Overheating is a thing of the past with REDMAGIC's innovative cooling system. It ensures that your phone remains cool even during extended gaming sessions, allowing you to push settings to the max without any worries. So, when the action heats up, your device keeps its cool.
Long-lasting Battery for Extended Play.
The 5000mAh dual-cell battery provides extended gaming sessions, immersing you in your virtual worlds. Moreover, with 65W fast charging support, you'll be back in action in no time. No need to wait for hours to get back to your favourite games.
Related: A Comprehensive Guide to Shopping on eBay and Shipping to Nigeria
Samsung Galaxy A34 5G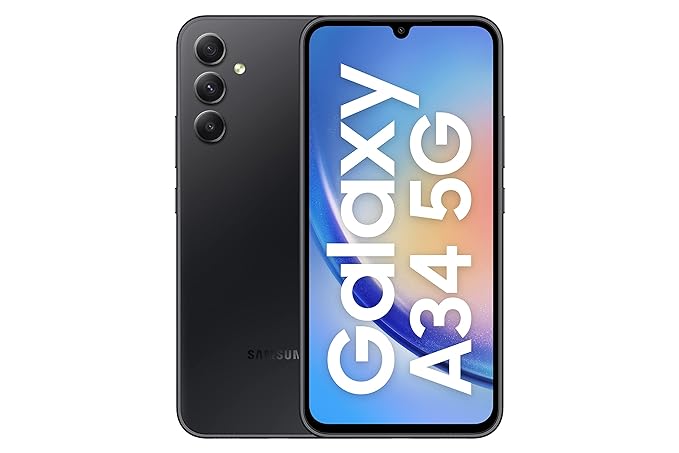 The Samsung Galaxy A34 5G is an excellent entry-level option for budding gamers. Combining affordability with impressive specs, it offers a budget-friendly gateway into mobile gaming.
Design and Durability.
The A34 5G sports a practical build with a glass front (Gorilla Glass 5), sturdy plastic frame, and back. It also boasts IP67 dust/water resistance, ensuring it can withstand minor mishaps. This design caters to aesthetics and functionality, making it ideal for casual gamers.
Display for Engaging Gameplay.
The device features a 6.60" Super AMOLED display with a high 120Hz refresh rate, delivering vibrant visuals. So you get to see your games clearly, having a wholesome gaming experience.
Performance for Seamless Gaming.
This phone has a MediaTek MT6877V Dimensity 1080 chipset, which employs an octa-core configuration for smooth operation. This processor ensures easy navigation through games and apps, making it a suitable choice for beginners seeking a responsive gaming experience.
Memory Options for Storage and Speed.
The A34 5G offers multiple memory configurations, including 6GB RAM with 128GB storage, 8GB RAM with 128GB storage, and 8GB RAM with 256GB storage. With the option to expand storage via microSDXC, you have enough space for games, media, and applications.
Camera Capabilities.
While primarily a gaming device, the A34 5G also offers a competent camera setup. The rear camera boasts a 48 MP main lens, an 8 MP ultra-wide angle lens, and a 5 MP macro lens. The 13 MP front camera ensures decent selfies and video calls. These features provide versatility beyond gaming, catering to a wide range of user preferences.
Long-lasting Battery for Extended Play.
With a robust 5000mAh battery, the A34 5G offers enough power for extended gaming sessions. Its 25W wired charging capability also ensures quick recharges, minimizing downtime between gaming sessions.
Poco X5 Pro 5G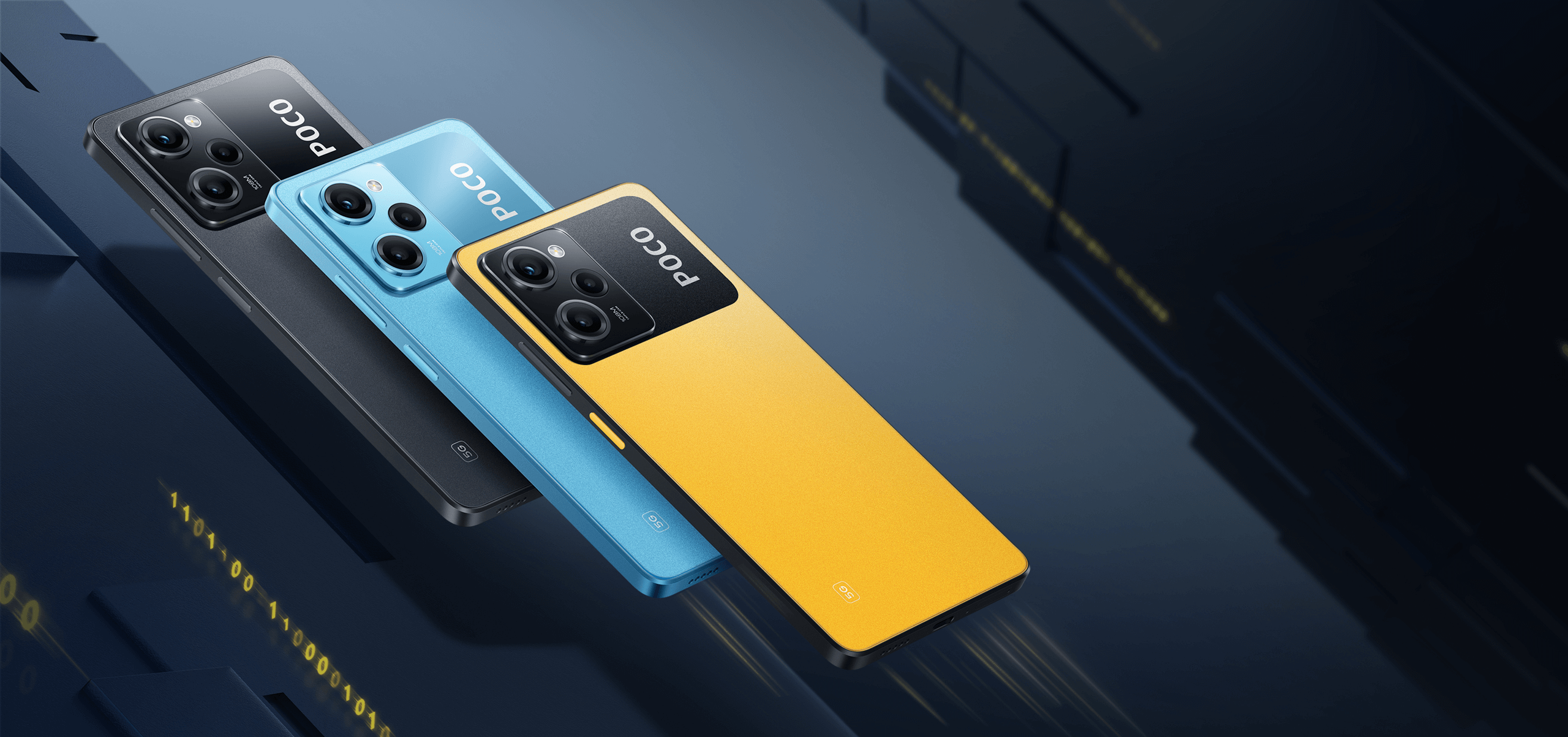 The POCO X5 Pro 5G is another gamin phone that stands tall as a device carefully crafted for the avid gamer. It blends a striking display, formidable processing might, and advanced camera prowess, promising an unrivalled gaming experience.
Display Excellence.
For gamers, a vibrant and responsive display is paramount. The POCO X5 Pro 5G takes the lead with its 6.67" POLED screen, boasting an astounding 120Hz refresh rate. Every swipe and every action is met with a smoothness that draws you deeper into the gaming world.
Processing Powerhouse.
The beating heart of this gaming marvel lies in the Snapdragon 778G processor, etched in 6nm precision. This chipset, equipped with a quartet of Cortex A78 and A55 cores, empowers gamers with lightning-fast performance. Whether it's rendering complex environments or swiftly executing commands, the X5 Pro 5G thrives in the heat of the game.
Photographic Brilliance.
Beyond gaming, the X5 Pro 5G embraces photography with its 108MP Pro lens. Every victory and milestone can be captured in stunning detail and lifelike colours. Even in dimly lit settings, you can be assured of the clarity of this phone.
Battery Life.
Gamers demand devices that can keep up with their marathon sessions. The X5 Pro 5G answers this call with a 5000mAh battery. It ensures that you can go about playing games for about two days. And when there's a low battery, the 67W Turbo Charge fast charges your device, bringing you back in action.
Poco F4 GT
This phone is one for gaming excellence as the flagship 4nm Snapdragon® 8 Gen 1 Processor helps ensure your device runs smoothly and efficiently while conserving power.
Smart 120W HyperCharge.
Gamers know the importance of uninterrupted gameplay, and the 120W HyperCharge ensures your device is back to full power in a flash.
LiquidCool Technology 3.0.
Overheating can be a gamer's worst nightmare. To dissipate heat efficiently, the Poco F4 GT employs a multi-layered cooling system, including vapour chambers and innovative materials. This allows the Snapdragon® 8 Gen 1 to perform optimally during prolonged gaming sessions.
Pro-Grade Display for Gaming.
The Poco F4 GT has a 6.67" AMOLED display that delivers vibrant colours, deep blacks, and unparalleled clarity. With features like DCI-P3 colour gamut and TrueColor, every visual detail is vividly brought to life.
Extra-Smooth Gameplay.
The device supports a 120Hz refresh rate and 480Hz touch sampling rate. This ensures that every touch and motion is registered instantly, providing a fluid and responsive gaming experience.
Dedicated Gaming Mic.
Communication is key in team-based games. With three dedicated microphones, even in landscape mode, your voice remains clear.
Comprehensive Camera System.
Beyond gaming, the Poco F4 GT offers a versatile camera setup. The 64MP main camera, featuring the Sony IMX686 sensor, captures stunning visuals with impressive clarity, making it ideal for photography enthusiasts.
Xiaomi Redmi Note 12 Pro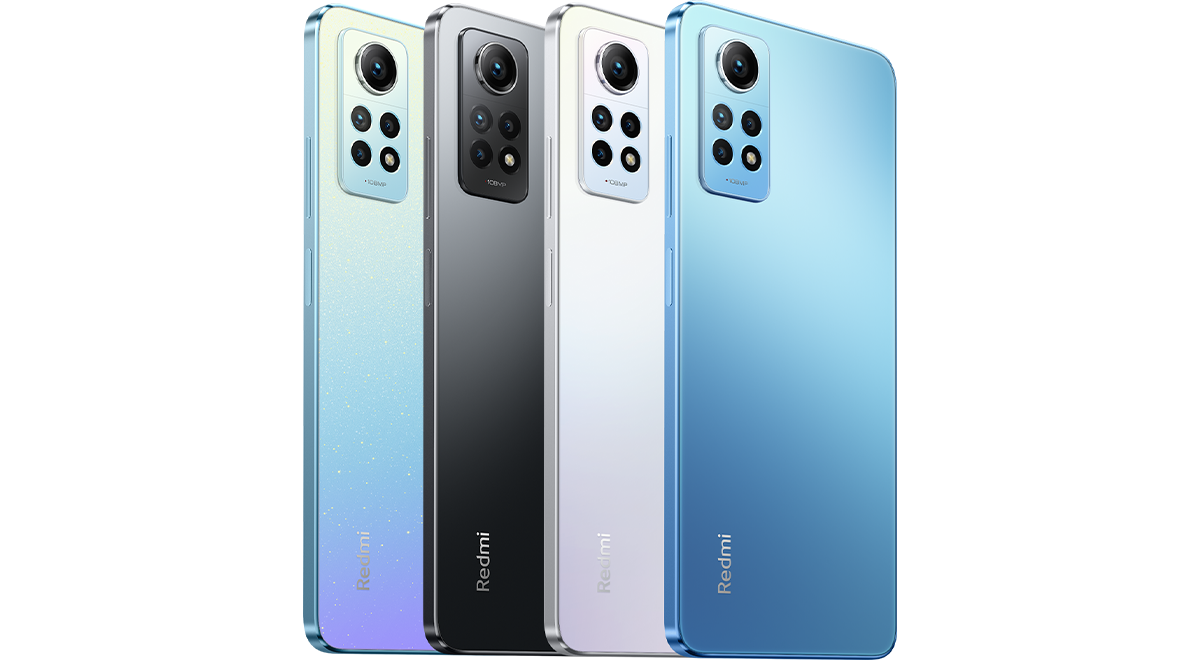 From lightning-fast processing to a dynamic display and an advanced camera system, every aspect of the Redmi Note 12 Pro is tailored to meet the demands of today's gaming enthusiasts.
Enough Storage & RAM.
You can choose from 6GB+128GB, 8GB+128GB, or 8GB+256GB storage combinations. This powerful setup ensures lag-free gameplay. And if you need more space, you can expand the storage up to 1TB, giving you ample room for all your gaming activities.
Processing Powerhouse.
The Snapdragon® 732G chipset ensures your gaming experience is smooth and responsive. You'll breeze through even the most demanding games with an octa-core CPU reaching up to 2.2GHz and the Qualcomm® Adreno™ 618 GPU.
Dynamic AMOLED Display.
Dive into gaming with the Redmi Note 12 Pro's 6.67" FHD+ AMOLED DotDisplay. With a refresh rate of up to 120Hz, every swipe every action is characterised with unparalleled smoothness.
Camera Brilliance.
Beyond gaming, the Redmi Note 12 Pro's advanced camera system lets you capture your victories in stunning detail. The 108MP wide camera delivers exceptional clarity, while the ultra-wide, macro, and depth lenses add creativity to your shots. Record your gameplay in 4K, and relive your triumphs in cinematic quality.
Long-lasting Battery & Turbo Charging.
The 5000mAh battery ensures you stay in the game for hours on end. And when it's time to recharge, the 67W turbocharger gets you back to full power in no time.
Complete Gaming Package.
The Redmi Note 12 Pro, adapter, USB Type-C cable, SIM eject tool, protective case, quick start guide, and warranty card are in the box. It's a comprehensive package designed to kickstart your gaming journey.
Zenfone 10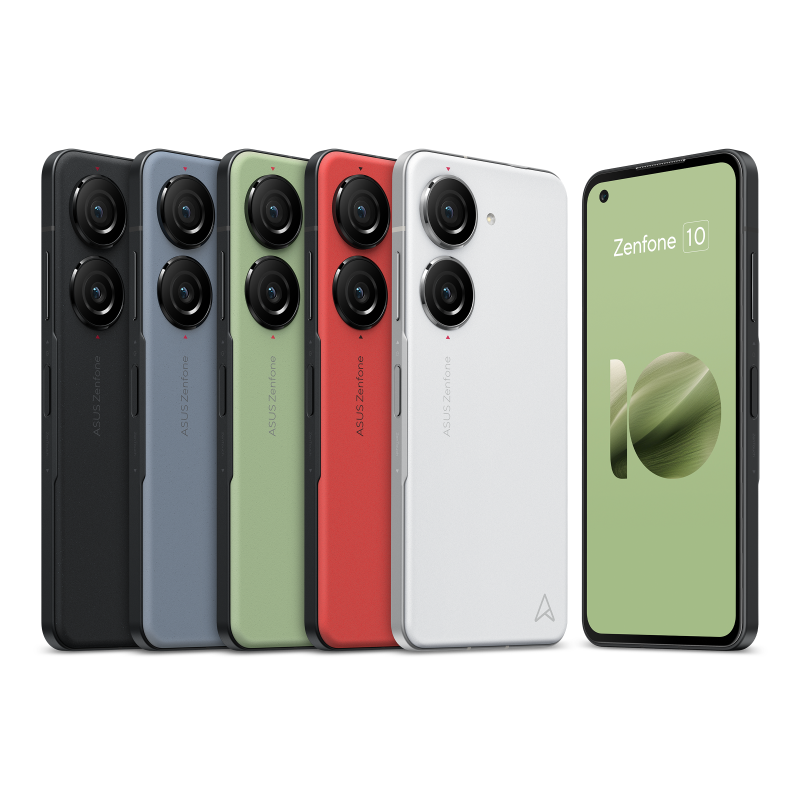 The Zenfone 10 defies the norm, proving that big things come in small packages. Powered by the lightning-fast Snapdragon® 8 Gen 2 processor, it's a compact powerhouse designed for those who demand top-tier performance from a small-sized phone.
Capture Every Blink with Quick Shot.
Don't let a slow camera rob you of precious moments. With Zenfone 10's Quick Shot feature, you can capture the perfect shot instantly with a double-press of the volume key while enjoying a gaming session with friends.
Performance.
With the latest Qualcomm® Mobile Platform - Snapdragon® 8 Gen 2, Zenfone 10 takes performance to the next level. With up to 16 GB LPDDR5X RAM and 512 GB UFS 4.0 ROM, it's ready for anything you throw its way.
Immersive Visuals.
Zenfone 10 offers amazing visuals with a super smooth 144 Hz display. Enjoy vibrant colours for movies and games, and it's tough with Corning® Gorilla® Glass Victus® for added protection.
Battery Life.
With an upgraded 4300 mAh battery and power-efficient components, Zenfone 10 ensures you stay in the game without interruptions. Plus, it now supports 15-watt wireless charging, giving you even more freedom.
Tough Enough for Any Session.
IP68 water resistance means Zenfone 10 takes on unexpected splashes with ease. It's a companion that's ready for the rigours of gaming, ensuring nothing stops your experience.
Motorolla Edge+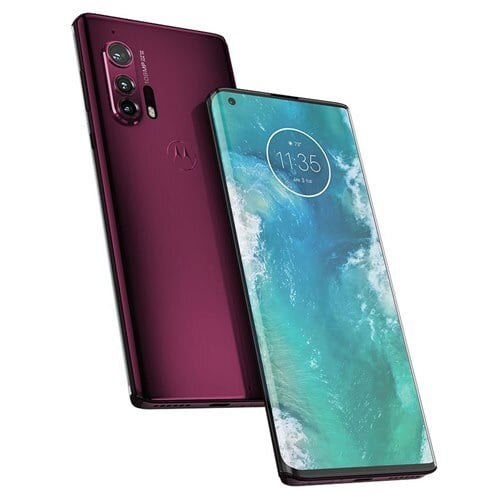 Designed for comfort, the Motorola Edge+ has a smooth and comfortable design for extended gaming sessions. The anti-glare, matte glass back adds solid quality, while Corning® Gorilla® Glass Victus® ensures your display remains scratch and impact-resistant.
Processor.
Experience the next level of gaming with the Spnadragon® 8 Gen 2. Enjoy blazing 5G speeds, letting you download games in seconds and play without lag. The six-core processor ensures every command is executed precisely, making it a gamer's delight.
Immersive Visuals for Gamers.
The 6.67-inch pOLED display with a 165Hz refresh rate ensures smooth gaming, scrolling, and app switching. HDR10+ brings out vivid colours and deep contrasts, immersing you deeper into the gaming universe.
Dolby Atmos®: A Game Changer for Audio.
Experience gaming audio like never before with Dolby Atmos®. Immerse yourself in rich, detailed sound that adds a new layer to your gaming adventures.
Water Resistant.
With a water-resistant build, the Motorola Edge+ is tough against dust and dirt and can handle shallow water submersion. This means accidental spills won't stop your gaming sessions.
Triple Camera System for Content Creators.
For gamers who love to share their victories, the triple-camera system captures stunning moments. Whether it's a victory pose or an epic in-game shot, the Motorola Edge+ has you covered.
TurboCharge™
Gamers need power, and the Motorola Edge+ delivers. With 68W TurboPower™ corded charging, you'll quickly return to the game. And a 5100mAh battery ensures you stay powered up for up to 40 hours on a single charge.
Samsung Galaxy Z Fold3 5G
This foldable powerhouse combines futuristic design with state-of-the-art specifications, creating a gaming device that helps you enjoy the gaming experience.
Processor and Display
With an Octa-Core processor reaching up to 2.84GHz, the Galaxy Z Fold3 5G ensures seamless gaming performance. Its dynamic AMOLED 2X displays, measuring 7.6 inches and 6.2 inches, deliver breathtaking visuals, providing gamers with a beautiful experience.
Camera Capabilities
While gaming takes centre stage, the Galaxy Z Fold3 5G's camera system is also top-tier. Three 12.0 MP lenses, with varying apertures, guarantee stunning photo quality. Optical image stabilization (OIS) ensures steady shots, even in dynamic gaming environments. The under-display camera enhances the overall design while maintaining exceptional camera quality.
Storage and Memory
With 12GB of RAM and 512GB of storage, the Galaxy Z Fold3 5G provides ample space for games, apps, and media. The availability of 454.5GB of storage ensures gamers have enough room for their extensive library.
Network and Connectivity
Supporting 5G technology, the Galaxy Z Fold3 5G ensures you have lightning-fast connectivity for online multiplayer experiences. Additionally, features like NFC and UWB (Ultra-) open up new possibilities for interactive gaming.
Design and Form Factor
The innovative foldable design of the Galaxy Z Fold3 5G offers a versatile gaming experience. It transitions from a conventional smartphone to a tablet-like form factor, providing a larger canvas for gaming. The device is designed with ergonomics in mind, ensuring comfort during prolonged gaming sessions.
Operating System and Battery
Running on Android, the Galaxy Z Fold3 5G guarantees a smooth and customizable gaming environment. Its 4400mAh battery keeps you in the action, while fast charging capabilities keep downtime to a minimum.
iPhone 14 Pro Max
The iPhone 14 Pro Max Is another iPhone that can be used by gamers who love an Apple device.
Design and Build
The iPhone 14 Pro Max strikes a balance between form and function. Its dimensions of 160.7mm in height, 77.6mm in width, and a slim 7.85mm thickness ensure a comfortable grip, even during extended gaming sessions. Weighing 240 grams, it feels real in the hand, giving a sense of confidence in your grasp. With colour options like Space Black, Silver, Gold, and Deep Purple, you have a selection that matches your gaming style. The Gorilla Glass back adds a touch of elegance and provides durability that withstands the rigours of intense gaming sessions. Its IP68 rating offers peace of mind, knowing it can handle splashes and dust without a hitch.
Display and Interaction
The 6.7-inch Super Retina XDR display, with its impressive 2796 x 1290 resolution, boasts vibrant visuals that come to life. The 120Hz refresh rate ensures silky-smooth animations and transitions, a game-changer for mobile gaming. With a capacitive touchscreen that supports multi-touch gestures, your inputs are registered with precision, granting you an immersive gaming environment that responds intuitively to your every move.
Performance Powerhouse
At the heart of the iPhone 14 Pro Max lies the A16 Bionic chip, a marvel of engineering. This Hexa-core processor, built on a 64-bit architecture, ensures speed and optimal efficiency, essential for demanding gaming scenarios. The Apple GPU, equipped with 5-core graphics, ensures that even graphically-intensive games run smoothly. With 6GB of RAM, this device provides seamless multitasking, letting you switch between apps and games without a hitch.
Storage Capacity
With 128GB of internal storage, the iPhone 14 Pro Max provides ample space for your expansive gaming library, high-definition videos, and more. Say goodbye to storage constraints and enjoy the freedom to download and play your favourite titles.
Camera Excellence
The camera capabilities of this phone are Stellar. The 48MP wide-angle lens, complemented by a 12MP ultra-wide-angle camera and a 12MP telephoto camera, provides impressive versatility. Whether capturing in-game screenshots, recording your victories, or snapping real-world moments, this camera setup has you covered. Phase detection autofocus ensures that your shots are always crisp and detailed.
Battery and Charging for Endless Gaming
A 4323mAh battery powers the iPhone 14 Pro Max, providing ample stamina for extended gaming sessions of up to 15 hours. You can recharge swiftly and return to gaming with wireless and quick charging support.
Gaming-Optimized Software
Running on iOS v17, the iPhone 14 Pro Max ensures a fluid and intuitive gaming experience. The optimization of resources and performance guarantees that you get the best out of every game.
Network and Connectivity
The iPhone 14 Pro Max supports 5G, ensuring high-speed connectivity for online gaming. Whether competing in multiplayer battles or streaming your gameplay, you'll experience minimal lag and uninterrupted gaming.
Related: A Comprehensive Guide To Ship iPhone 15 To Nigeria and Ghana For Just $8
Realme C55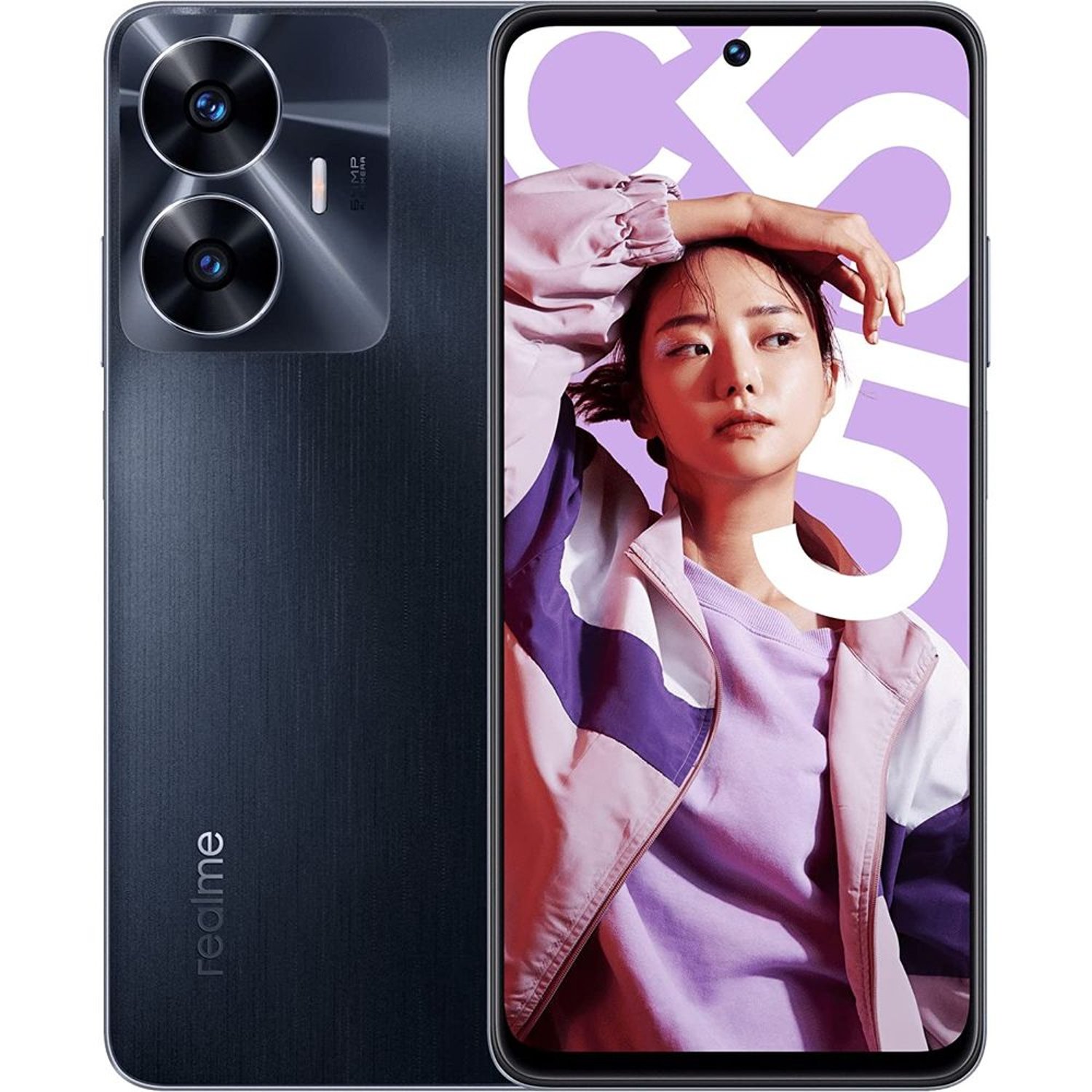 The Realme C55 -gaming powerhouse is set to bring out the gamer in you with features that ensure you're always ahead in the virtual battleground.
Processor
With a powerful Snapdragon 8+ Gen 1 processor, the Realme C55 takes gaming to a new level. Enjoy a 10% boost in CPU and GPU performance, ensuring you have the edge in every gaming session.
18GB RAM for Unparalleled Speed
Powered by 18GB of RAM, this beast ensures seamless multitasking, allowing you to switch between apps and games without lags.
Immersive Visuals on a 120Hz Display
You can experience gaming with sweet visuals on the 6.8" FHD AMOLED display. With a 120Hz refresh rate, its got smooth graphics and a responsive touch experience. No keyboard or phone lags, just pure game bliss.
Frame Stabilization Technology
Say goodbye to stutters and lags. The Realme C55's MAGIC GPU frame stabilization technology ensures uninterrupted gameplay, even during the most intense gaming sessions.
Cooler
If you've had to deal with overheating, this phone ensures you do not have to go through such worries. The Realme C55 has the ICE 10.0 Multi-dimensional Cooling System, keeping your phone cool even during extended gaming marathons.
Gaming-Centric Accessories
The Realme C55 features magnetic pop-up triggers, providing a console-like gaming experience. The elastic silicone material ensures a comfortable grip, while eight magnets deliver lightning-fast response times.
Superior Audio and Communication
With a dedicated gaming mic and three MIC designs, your voice remains crystal clear even in battle, helping you stay connected with your teammates without disruptions.
Long-Lasting Power
It has a 5000mAh battery, ensuring enough battery life to power through your longest gaming sessions. And with 65W fast charging, you'll be back in action quickly.
Secondary Chip for Enhanced Gaming Performance
The Realme C55 features a secondary chip dedicated to gaming functions, ensuring the Snapdragon 8+ Gen 1 can focus entirely on delivering top-tier gaming performance.
ROG Phone 5.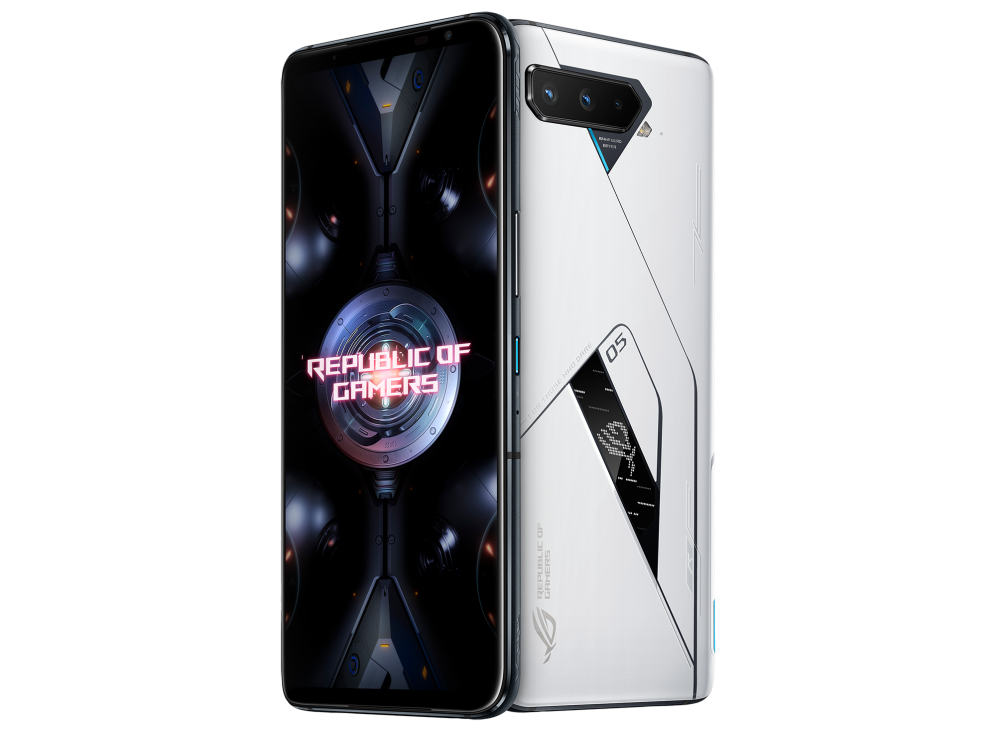 I read a review called the ROG Phone 5 "Performance that Defines Greatness." And we can say this is true because it is powered by the Qualcomm Snapdragon™ 888 5G Mobile Platform, which provides a 35% increase in rendering performance. This means even the most demanding 3D games run smoothly.
Visuals.
The phone has a 144 Hz AMOLED display with a 1 ms response time. This means incredibly smooth visuals for gaming. The touch-sampling rate of 300 Hz and low touch latency of 24.3 ms ensure ultra-responsive touch controls.
Audio.
The GameFX audio system features 7-magnet dual speakers for balanced stereo sound effects. It's optimized by audio specialist Dirac to deliver a captivating auditory experience.
Control System.
The AirTrigger 5 control system introduces three ways to interact with the phone, enhancing the gaming experience. This includes the AeroActive Cooler 5 for cooling, Motion Control with 10 different gestures, and Ultrasonic Sensors for added functionality.
Battery Life that Sustains.
The ROG Phone 5 has a massive 6000 mAh battery, ensuring extended gameplay sessions. The 65-watt HyperCharge adapter allows quick charging, helping you get back in the game quickly.
Designed for Gamers, by Gamers
Features like theme packs, ROG Connect, unparalleled connectivity with WiFi 6E support, Game Genie for gaming enhancements, a side-mounted charging port for uninterrupted gameplay, and Aura RGB lighting for personalization are all made to meet the needs of gamers.
Capture Your Triumphs.
The phone's triple-camera system, featuring a flagship Sony IMX686 64 MP main wide-angle camera, allows for stunning photography. It also includes features like Pro Video Mode and Free Zoom for enhanced videography.
OnePlus 11 5G
The OnePlus 11 5G combines sleek aesthetics with a stunning 6.7" Super Fluid AMOLED display. With a dynamic refresh rate ranging from 1 to 120 Hz, this display ensures smooth visuals for any content. The Corning Gorilla Glass Victus provides robust protection without compromising on touch sensitivity.
Performance.
Experience blazing-fast performance with the Qualcomm Snapdragon 8 Gen 2 Mobile Platform and the X70 5G chipset. Whether you're gaming, multitasking, or streaming, the OnePlus 11 5G delivers a seamless user experience. With up to 16GB of RAM, it can tackle any task.
Camera Excellence.
Capture moments in exquisite detail with the powerful camera system. The 50 MP main sensor, 48 MP ultra-wide lens, and 32 MP portrait camera ensure outstanding clarity and versatility. From 8K video recording to advanced photo modes, unleash your creativity.
Battery and Charging.
With a robust 5,000 mAh battery and the SUPERVOOC 100W charging, the OnePlus 11 5G keeps up with your gaming needs and lifestyle. Dual-cell technology optimizes power delivery for extended usage. Stay powered throughout your sessions, and charge rapidly when you must return to the game in time.
Next-Level Connectivity.
Embrace the future with eSIM support and dual nano-SIM slots. Enjoy advanced LTE capabilities with 4x4 MIMO technology. The OnePlus 11 5G offers a reliable connection in diverse network environments.
Immersive Audio.
The dual "Reality" Speakers with Dolby Atmos support provide an immersive audio experience. Enjoy crystal-clear sound quality for entertainment, gaming, and calls.
In-Display Fingerprint Sensor.
Secure your device effortlessly with the fast and accurate in-display fingerprint sensor. Enjoy convenient, biometric-based unlocking for enhanced privacy.
Advanced Sensors.
Equipped with an array of sensors, including an accelerometer, gyroscope, compass, and more, the OnePlus 11 5G enhances your interactions and enables various applications, from gaming to augmented reality.
Tecno Spark 10 Pro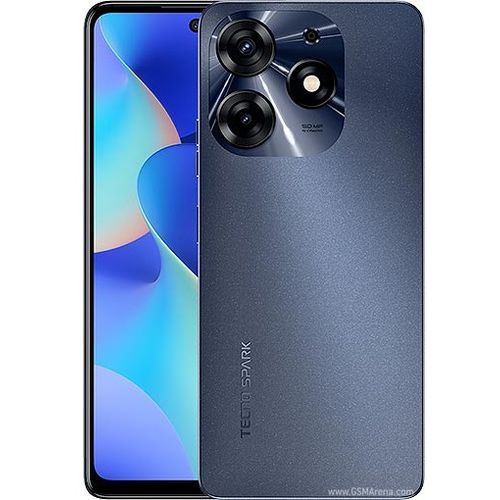 What is a Tecno phone doing on the list? What if I said this is one of the best phones to come out from the Tecno flagship, and it is designed for gamers? Let's see what it holds.
Cutting-Edge Display Technology.
With a 6.8" FHD Super AMOLED display boasting a 90Hz high refresh rate, the Spark 10 Pro immerses you in a visual feast of lifelike graphics. Every swipe and turn is rendered with unmatched fluidity, providing a competitive edge in the most demanding gaming environments.
Lightning-Fast Performance.
At its core lies the G88 Gaming Processor, an 8-core marvel paired with the Gameturbo algorithm. This dynamic duo ensures seamless gameplay, effortlessly handling large-scale games. The embedded AI feature optimizes resource utilization, guaranteeing network stability and operation smoothness - a true game-changer for avid gamers like you.
Extensive Memory Capacity.
Armed with 16GB RAM (extendable to 24GB), the Spark 10 Pro offers a vast, lightning-fast memory. Memory Fusion technology ensures that apps run seamlessly, even with multiple major applications running concurrently. You don't have to close one app to open another; this phone keeps up with your pace.
Battery Life.
If you love Game-a-thons, you've met your match with the Spark 10 Pro's 5000mAh Super Battery. This phone stays powered up, whether deep into an epic quest or engaged in intense multiplayer battles. And when you do need to charge it, the 18W Fast Charger ensures you're back in action swiftly.
Gaming-Optimized Features.
The Tecno Spark 10 Pro goes beyond raw power; it's designed for the discerning gamer. Smart Focus technology ensures you never miss a crucial moment, automatically tracking your target. NFC capabilities add an extra convenience layer, letting you accomplish tasks with a simple tap.
Gaming Like Never Before.
One of the standout features is the introduction of a glass back panel, a first for the Spark series. This stunning design choice and unique starry glass finish enhance aesthetics and ensure a comfortable grip for extended gaming sessions.
Nothing Phone (2)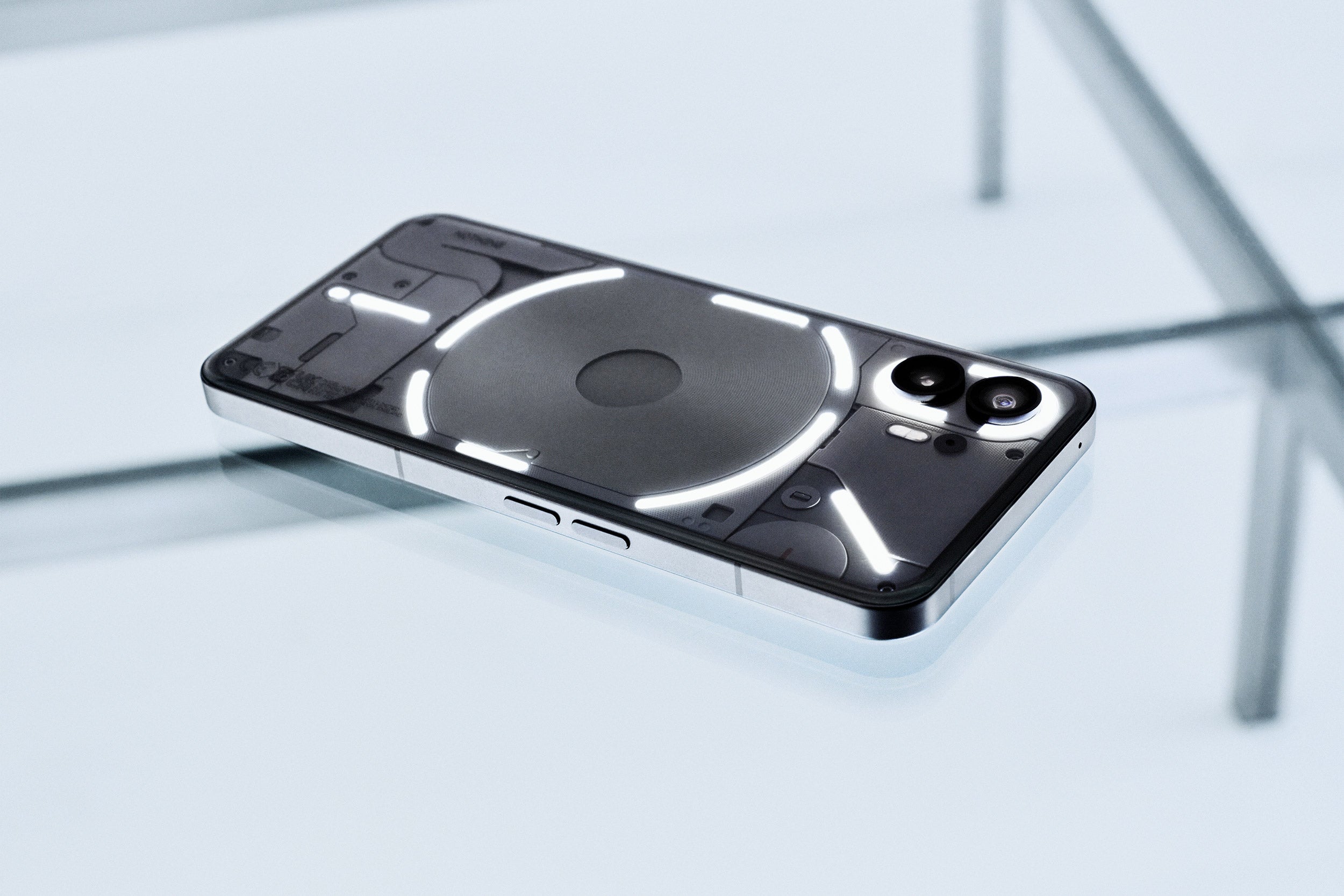 The Nothing 2 phone is one of the phones that redefines how games are played on mobile.
Customize Your Gaming Area.
Nothing Phone (2) introduces Nothing OS 2.0, a system that lets you fine-tune your gaming environment. From app labels to grid design, customize everything. Set up widgets for quick access to game settings or integrate key widgets on your lock screen. The Glyph Interface provides instant visual cues, while the Glyph Composer empowers you to create unique ringtones, setting the stage for a unique gaming experience.
Camera Capabilities.
The Nothing Phone (2) boasts an upgraded camera system that takes gaming content creation to the next level. With a 32 MP front sensor, you can capture stunning selfies and streaming moments. The dual rear 50 MP main + 50 MP ultra-wide camera, with features like Advanced HDR, Motion Capture 2.0, and Night Mode, ensures every detail is vividly preserved. With 2x Super-Res Zoom, immerse yourself in your game's intricate details.
A Visual Feast for Gamers.
The 6.7" LTPO OLED display, with a peak brightness of 1600 nits and Gorilla Glass 5, offers an unparalleled visual experience. The adaptive 120 Hz refresh rate ensures seamless graphics, even in the most demanding games.
Battery Life.
Lose yourself in the game without losing battery life. With a 4,700 mAh battery, Nothing Phone (2) supports extended gaming sessions. Fast charging capabilities mean you'll return to the game in just 55 minutes. The Snapdragon 8+ Gen 1 chipset provides a remarkable 80% boost in performance, ensuring you experience games at their best.
With Nothing 2, you enjoy rapid speeds, efficient heat management, and advanced camera capabilities.
Motorola Edge 40 Pro
The Motorola Edge 40 Pro is a gaming powerhouse designed for avid gamers' needs. Here's why it stands out:
5G Speed.
With the Snapdragon 8 Gen 2 mobile platform, you can experience lightning-fast download speeds, enabling you to download games in seconds and enjoy lag-free streaming and gaming sessions with friends.
Enhanced Connections.
Including Wi-Fi 6E and Wi-Fi 7 compatibility ensures that you're prepared for the future of network technology, providing a robust and reliable wireless connection.
Storage and Memory.
The phone offers up to 12GB of the latest generation LPDDR5X, making memory operations faster and more efficient. With up to 512GB of UFS 4.0 storage, you'll have plenty of space for all your games and apps.
Triple Camera System.
The versatile triple camera system lets you capture stunning portraits, wide shots, detailed close-ups, and cinematic videos. With features like Optical Image Stabilization (OIS), your shots will be shake-free and crystal clear.
Immersive Display.
The 6.67-inch pOLED display, with a 165Hz refresh rate, ensures smooth gaming, scrolling, and app switching. With Dolby Vision and HDR10+, you'll experience vibrant colours and deep blacks for an enhanced visual experience.
Long-lasting Battery.
The powerful 4600mAh battery provides over 30 hours of usage, ensuring you stay in the game without worrying about running out of power.
TurboPower™ Charging.
The 125W TurboPower™ charging feature allows you to power up quickly. The phone also supports 15W wireless charging, providing flexible charging options.
IP68 Underwater Protection.
The phone is built to withstand dust, dirt, and submersion exposure in shallow water for up to 30 minutes, making it durable even in challenging environments.
ROG Phone 3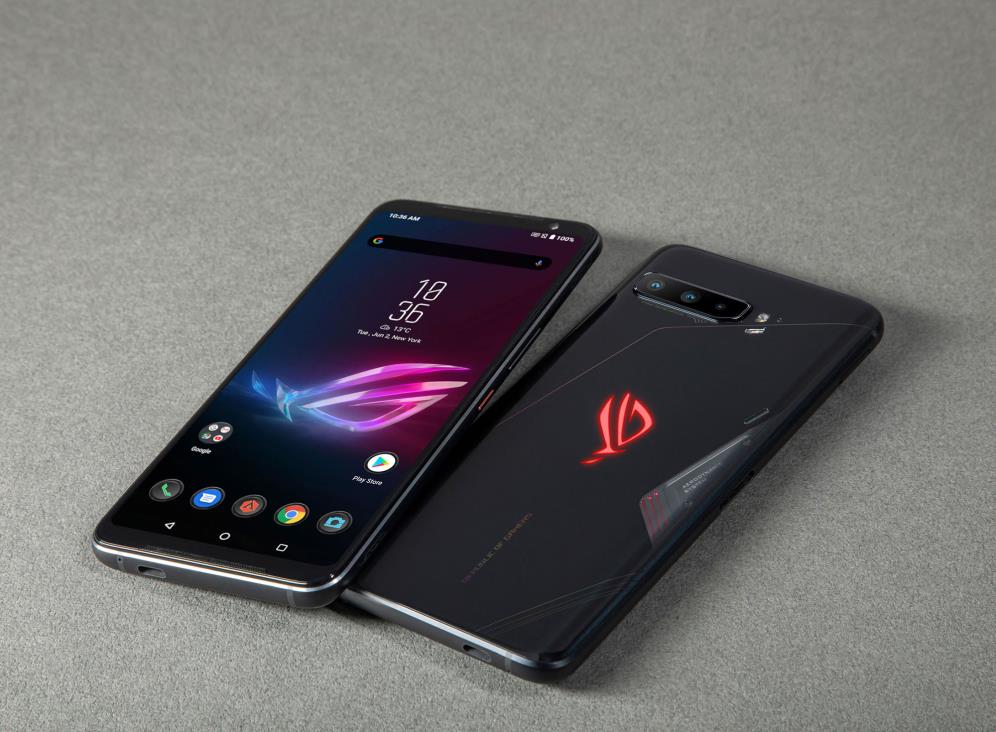 The ROG Phone 3 stands out as a gaming powerhouse with several exceptional features tailored for serious mobile gamers:
Unparalleled Performance.
Powered by the Snapdragon 865 Plus 5G Mobile Platform, LPDDR5 RAM, and UFS 3.1 ROM, it delivers unrivalled performance, ensuring a smooth gaming experience.
Efficient Cooling System.
The GameCool 3 cooling system, with a 3D vapour chamber and large heat sink, effectively cools heat during intense gaming sessions, ensuring sustained peak performance.
Long-lasting Battery.
With a monster 6000 mAh battery, multiple power-saving mechanisms, and custom battery modes, the ROG Phone 3 ensures extended gaming sessions without frequent recharging.
GameFX Audio System.
Tuned in collaboration with Dirac, it features dual front-facing stereo speakers, providing powerful and immersive audio for an enhanced gaming experience.
AirTrigger 3 Interaction.
This motion-sensing system enables intuitive gaming control by tilting the phone. Ultrasonic touch sensors support various gestures, enhancing the gaming experience.
ROG Design Expertise.
Crafted by a team of dedicated gamers, the phone incorporates features designed to meet the specific needs of serious mobile gamers.
Triple Camera System.
It delivers high-quality photos and features a flagship Sony IMX686 64 MP main camera, ultrawide 13 MP second, and macro camera. Additional software features enhance video quality.
OPPO Find X5 Pro
The OPPO Find X5 Pro, with its impressive specifications and features, stands as a formidable contender for mobile gaming enthusiasts:
Performance.
The Qualcomm Snapdragon 8 Gen 1 Mobile Platform has an octa-core CPU and Adreno 730 GPU, ensuring seamless, high-performance gaming experiences.
RAM and Storage.
With 12GB of LPDDR5 RAM and 256GB of UFS 3.1 ROM, the Find X5 Pro provides abundant space for storing games and ensures swift multitasking capabilities.
Display Excellence.
The 6.70-inch QHD+ AMOLED display, boasting a 120Hz refresh rate and 240Hz touch sampling rate, guarantees fluid gameplay and responsive touch controls, crucial for competitive gaming.
Visual Brilliance.
The display's 1.07 billion colours, 10-bit colour depth, and 525 PPI pixel density ensure vibrant and detailed visuals, enhancing the overall gaming experience.
Battery.
The dual battery configuration, making up a total capacity of 5000mAh, ensures extended gaming sessions. With rapid 80W SUPERVOOCTM charging, downtime between games is minimized.
Cooling.
The GameCool 3 cooling system, employing a 3D vapour chamber and large heat sink, effectively dissipates heat, enabling sustained peak performance during intense gaming sessions.
Audio Immersion.
Dual front-facing stereo speakers, enhanced by the GameFX audio system, provide powerful and immersive sound, allowing players to hear every detail and movement in the game.
Gaming-Centric Features.
The AirTrigger 3 system offers intuitive motion controls, while the ultrasonic touch sensors provide precise inputs, mimicking a console-like experience.
Smooth Connectivity.
Wi-Fi 6 support and robust network capabilities ensure minimal lag, which is vital for online gaming. The device also offers multiple SIM support, catering to various network needs.
Sturdy Build and Design.
The phone's robust construction and Corning Gorilla Glass Victus guarantee durability, which is crucial for a device likely to be used extensively for gaming.
25. Asus Zenfone 9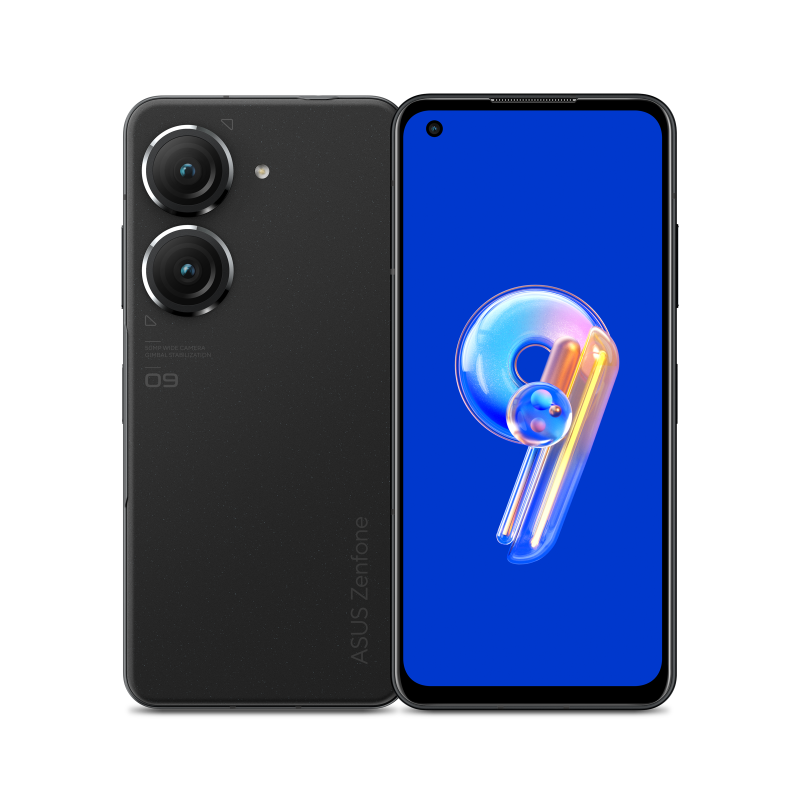 The Asus Zenfone 9 is an exceptional gaming phone for gamers who value power and portability. Driven by the Qualcomm Snapdragon 8+ Gen 1 processor and Adreno 730 graphics, it delivers robust gaming performance. The 5.9-inch AMOLED display and a 120Hz refresh rate ensure great visuals with minimal input lag, creating an optimal gaming environment.
What truly distinguishes the Zenfone 9 is its compact design, perfectly suited for one-handed gaming sessions. Weighing 6 ounces, it's incredibly light and effortlessly fits into your pocket. Despite its smaller size, it doesn't compromise on power. With options for 8GB or 16GB of RAM and up to 256GB of storage, it provides substantial resources for most gamers.
One of its standout features is the impressive battery life, capable of sustaining up to 45 hours of gaming, ensuring uninterrupted sessions. While it may not boast the latest CPU and GPU, the Zenfone 9's combination of performance, portability, and affordability makes it a compelling choice for gamers in 2023.
Discover your Shipping Buddy Heroshe.
After buying your preferred gaming phone from Amazon or eBay, what next? You have to find a reliable shipping company that will deliver your phone on time and in perfect condition. This is where Heroshe comes in.
Why Heroshe Stands Out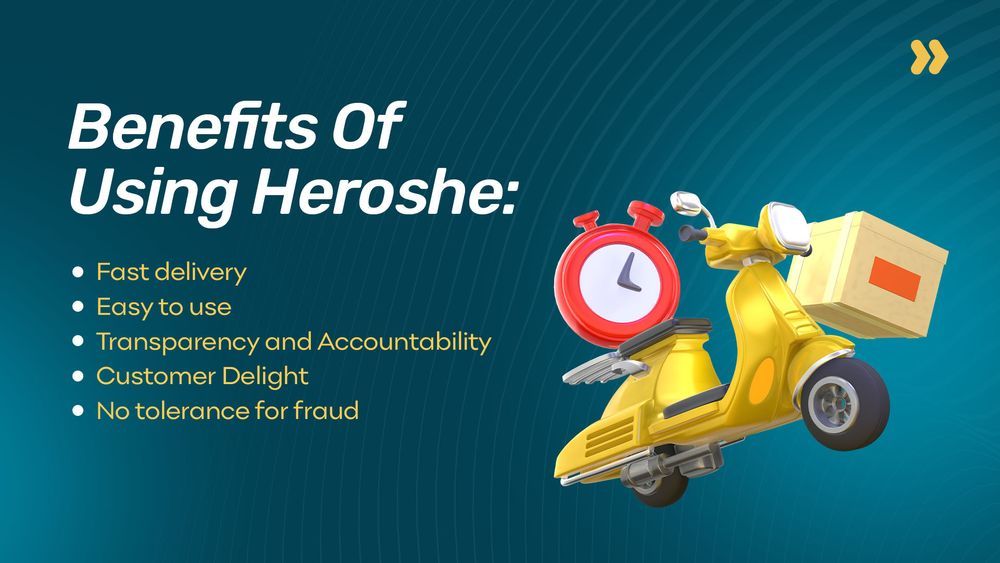 Affordability:
Heroshe offers competitive shipping at incredibly low rates, starting at just $8 per pound.
Reliability:
Heroshe understands that reliable and timely deliveries are key to customer satisfaction. We have a track record of delivering in time– 7-10 working days and delivering items in perfect conditions.
Hassle-free shipping:
The profound thing about shipping with Heroshe is the relaxation that comes with it. We take care of the entire shipping process, and you only have to show up to pick up your phone or have it delivered to your doorstep (for an extra fee).
Excellent Customer Service:
With Heroshe, you never get to walk alone, as our customer delight team is always available to answer your questions, enquiries and queries.
Tracking:
You get to track your shipment at every point, knowing when it has arrived for pickup and delivery.
Love and Swift Delivery:
At Heroshe, you are our priority, and our mission is to bring joy to your doorstep alongside your package in record timing; hence,, our entire process is hinged on love and swift delivery.
Are you ready to experience gaming like never before? Heroshe has got you covered. Sign up now and we will ensure your package gets to you quickly.
---
Enter your email below to join our newsletter