A Comprehensive Guide To Buy Items on Amazon and Ship to Nigeria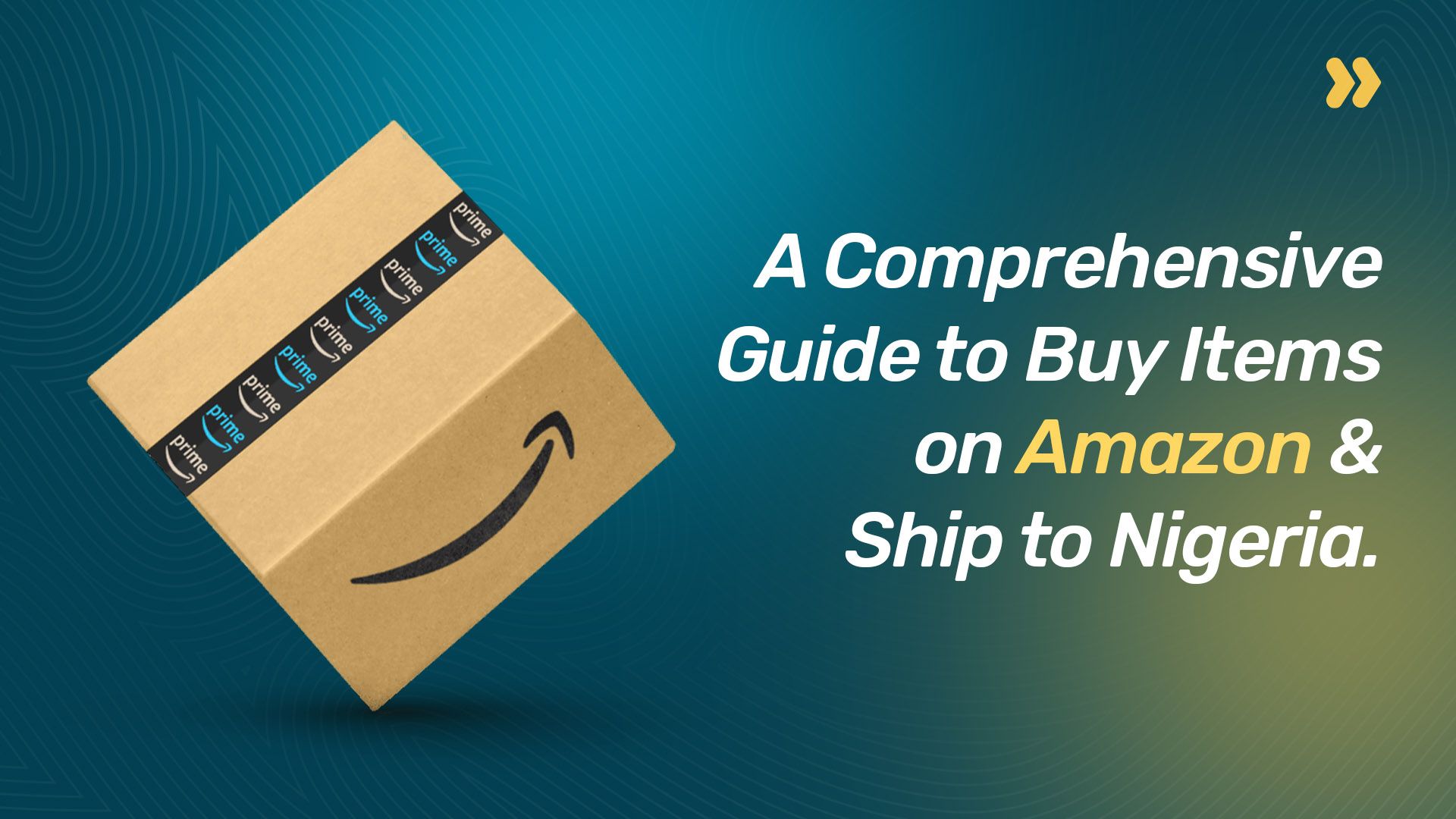 Did you know that Amazon ships to Nigeria? Did you also know there is a way to shop on Amazon and have your items shipped to Nigeria? The answer to both questions is yes. As an e-commerce giant, Amazon has made a name for itself as one of the world's most reputable online shopping sites. Amazon sells everything from electronics, books, apparel, and almost any other item you can think of!
With that said, it is no surprise that Nigerians are some of the most significant users of Amazon worldwide. In this blog post, we will discuss how you can buy items on Amazon and ship them to Nigeria. Let's get started!
What is Amazon?
Amazon is an e-commerce website that lets you buy or sell items. Jeff Bezos founded it in 1994 as an online bookstore. It went public in 1997, and today, Amazon is the world's largest e-commerce company. According to Macro Trends, they had annual revenue of $469.822 billion in 2021. Amazon is the largest marketplace on the internet and continues to grow. It is no wonder that many people ask, "How do I shop and pay for items on Amazon if I live in Nigeria?" Well, you can!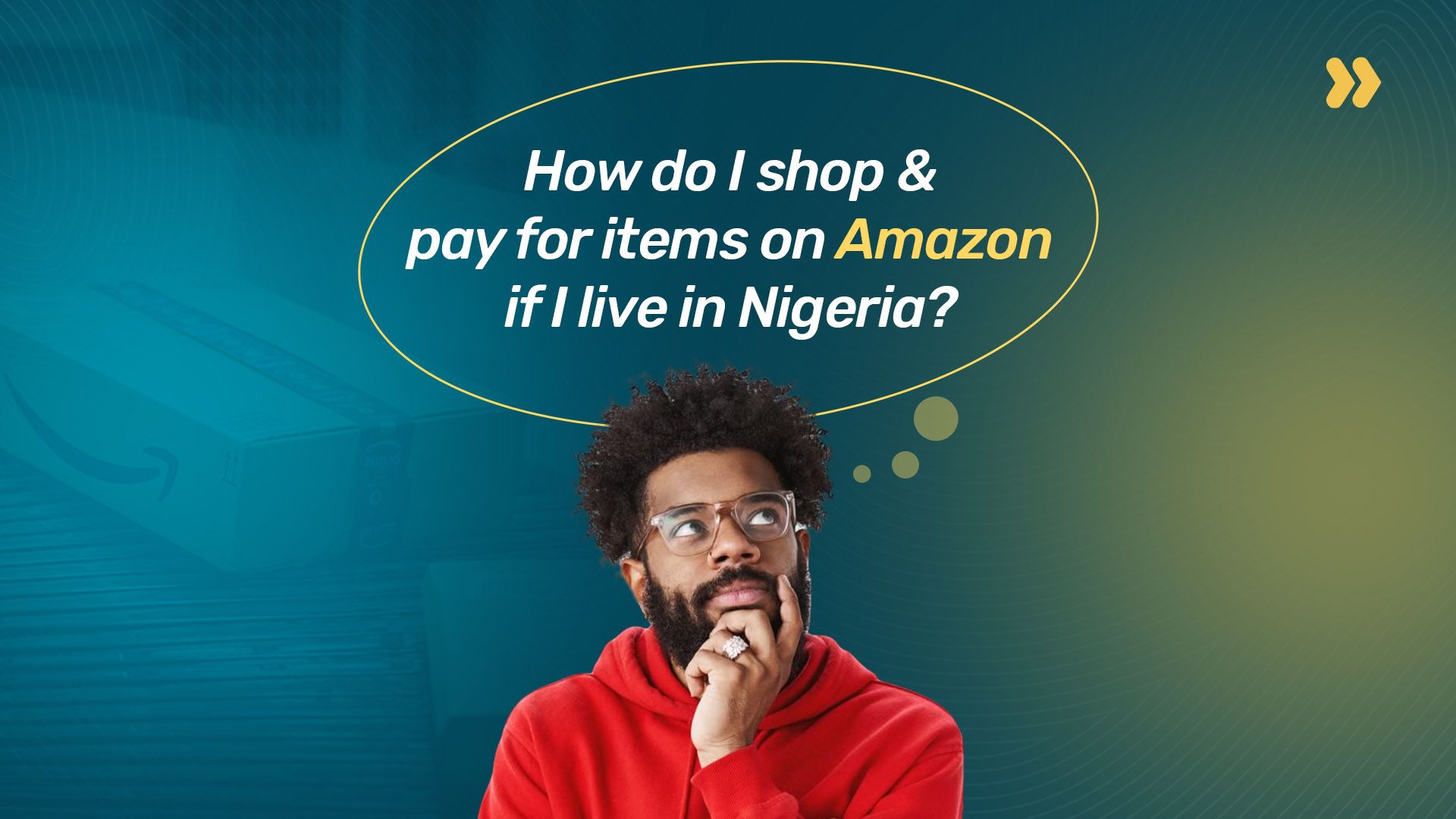 They are also the world's largest provider of online retail services. Over 388 million people visit Amazon's website every month. Amazon is also a marketplace where millions of people worldwide can buy and sell their stuff online. Many online shoppers prefer to buy their products on Amazon because it is a one-stop shop where they can find almost anything. And if you live in Nigeria and want to shop on Amazon, you have come to the right place.
How to buy items on Amazon
There are a few things you should know before you start shopping on Amazon. Firstly, Amazon has two websites: one for shoppers in the U.S. and another for everyone else. The U.S. site is Amazon.com, while the international site is Amazon.co.uk for the U.K., Amazon.de for Germany, and Amazon.fr for France.
Related: How To Shop On eBay And Ship To Nigeria
The second thing to know is that Amazon uses different website currencies. If you shop on the U.S. website, you will see prices in U.S. dollars. The U.K. site will show prices in pounds. And so on. If you want to shop on Amazon.com and live in Nigeria, you will see a price in U.S. dollars. If you're going to buy something that costs $10, you will need around N6,500 to N6,900 (depending on the exchange rates on the day you are shopping).
Here's a step-by-step guide to buying items on Amazon:
Go to Amazon.com and click "Sign in" in the top right corner of the screen.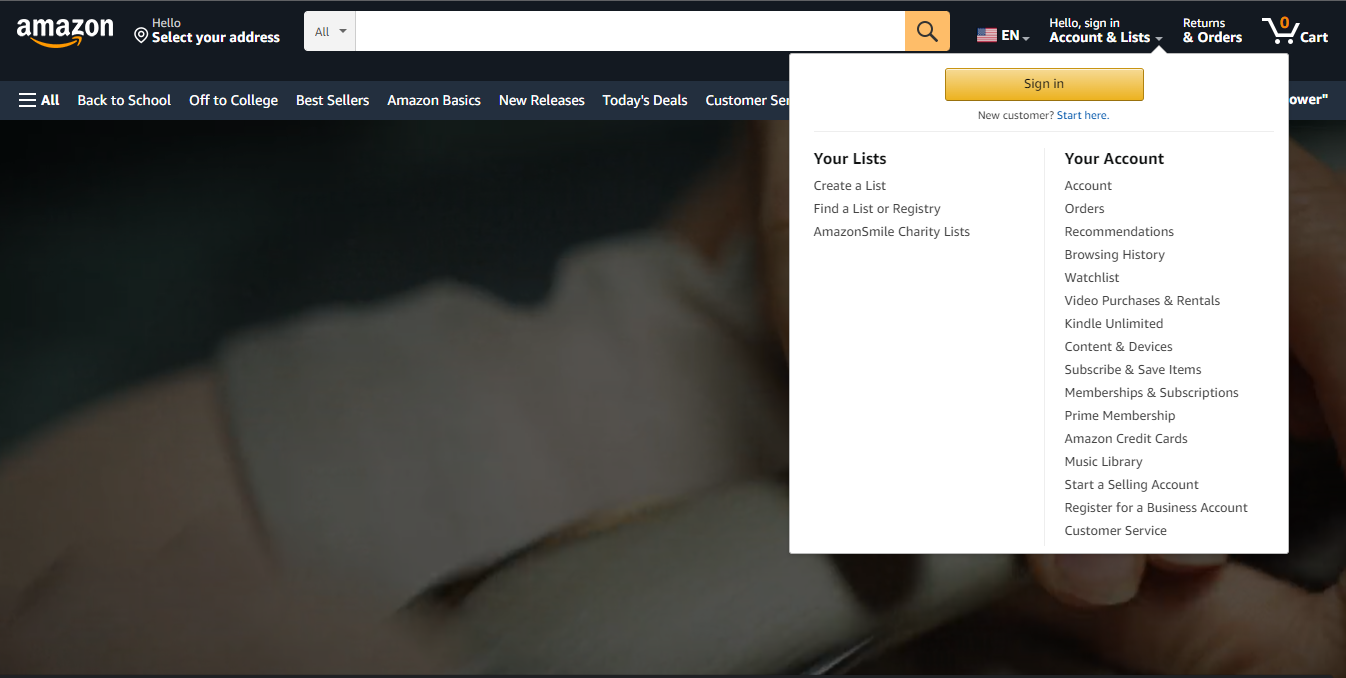 If you don't have an account yet, be sure to create one now by clicking "Create your Amazon account" in the top right corner of the screen and following the prompts.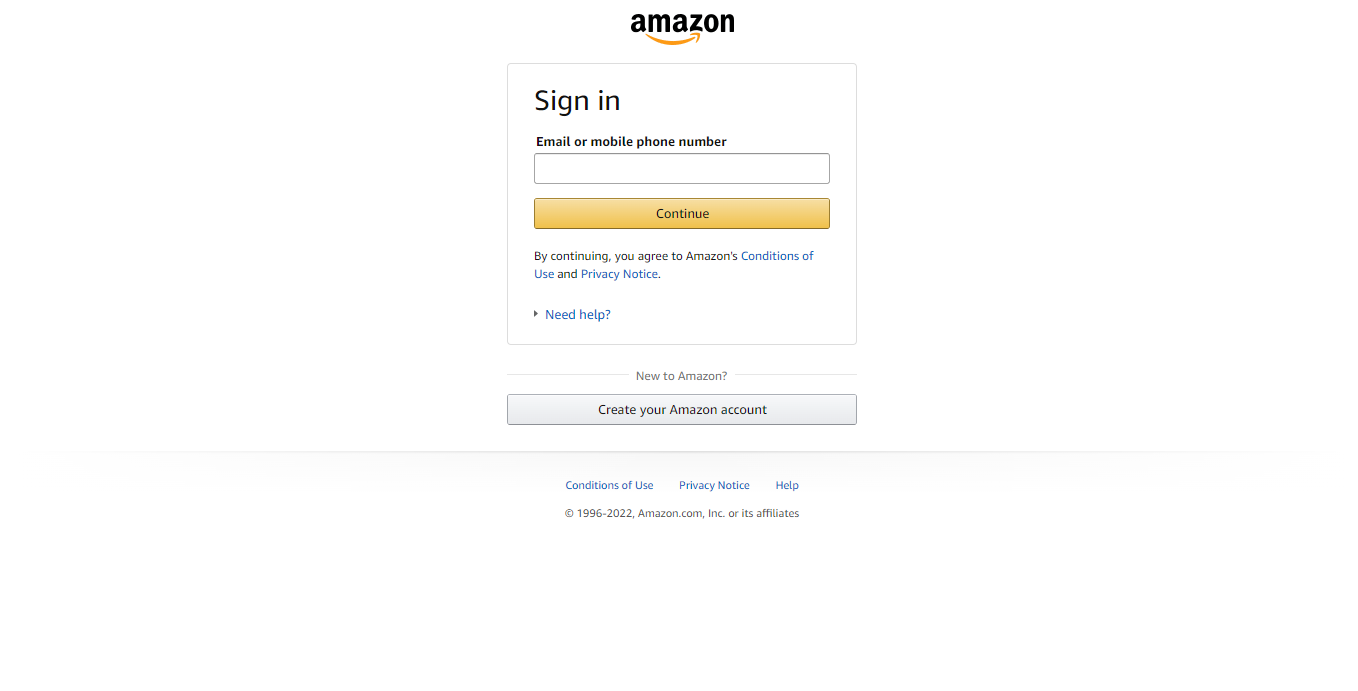 Once you have created an account, log in using your email address, password, or mobile phone number.
Go to departments and click on the category you want. Please scroll through the items on the list until you find the one you want and click on it.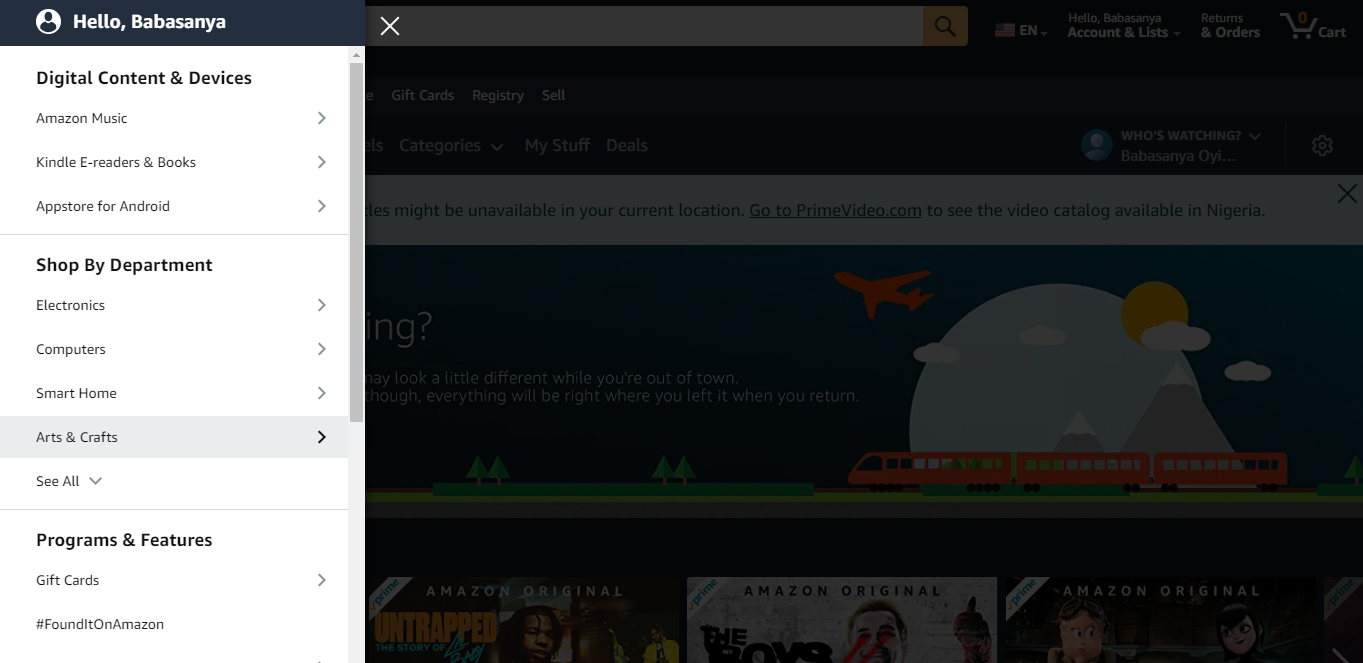 Review the item details ensuring it matches what you want, and click "Add to Cart".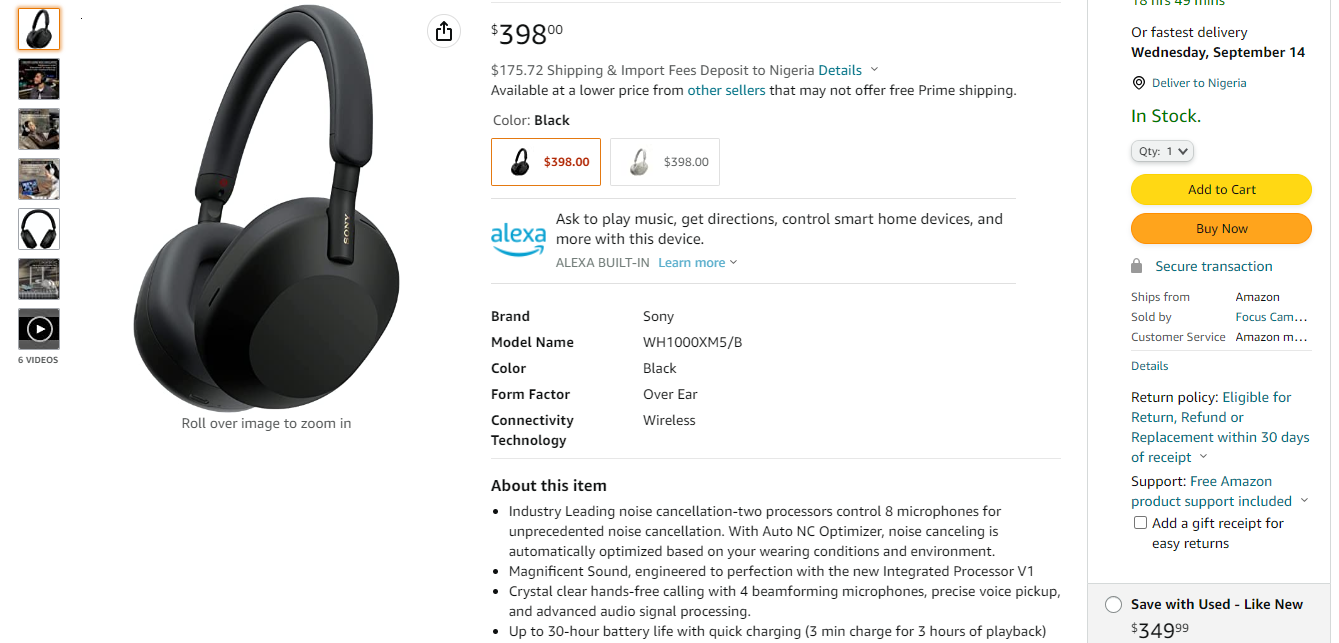 When you finish adding all the items you want to your cart, click proceed to checkout.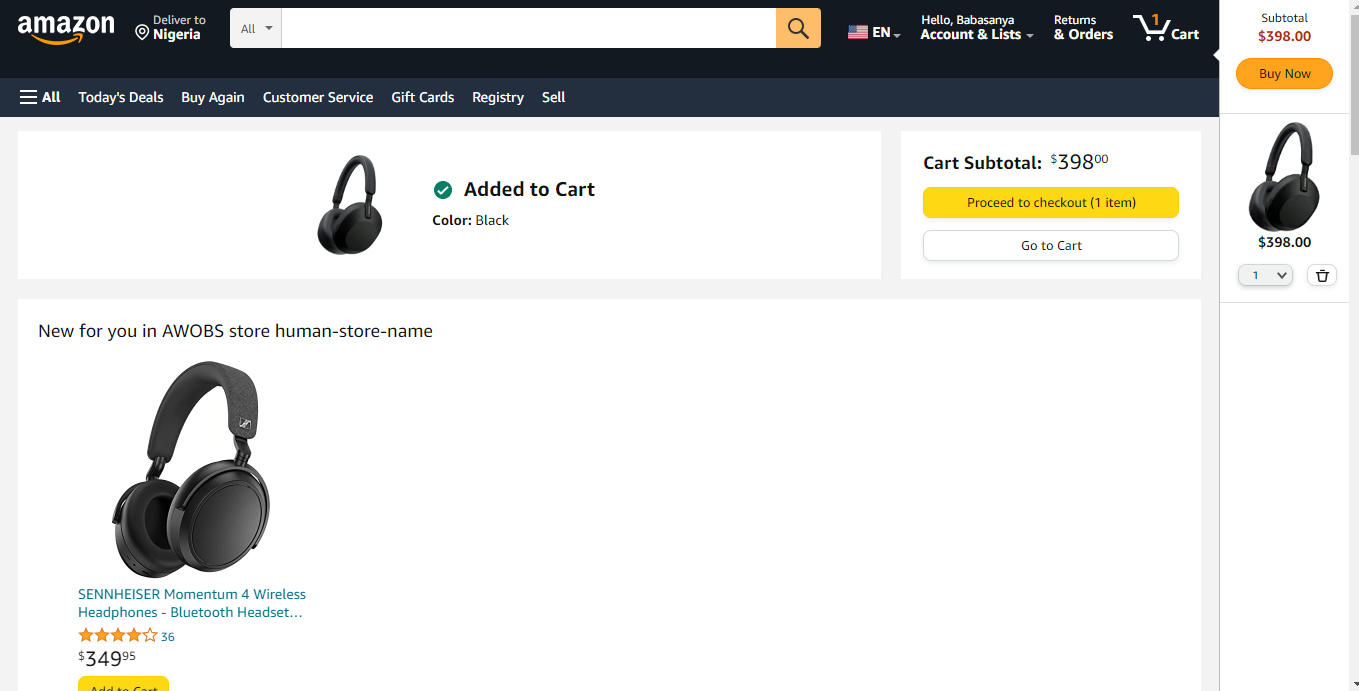 The next step is to enter a shipping address. Ensure you fill in the required details like your full name, phone number, address, city, state, and zip code. If you use a package forwarding company like  Heroshe, this is where you will put the US address on your dashboard.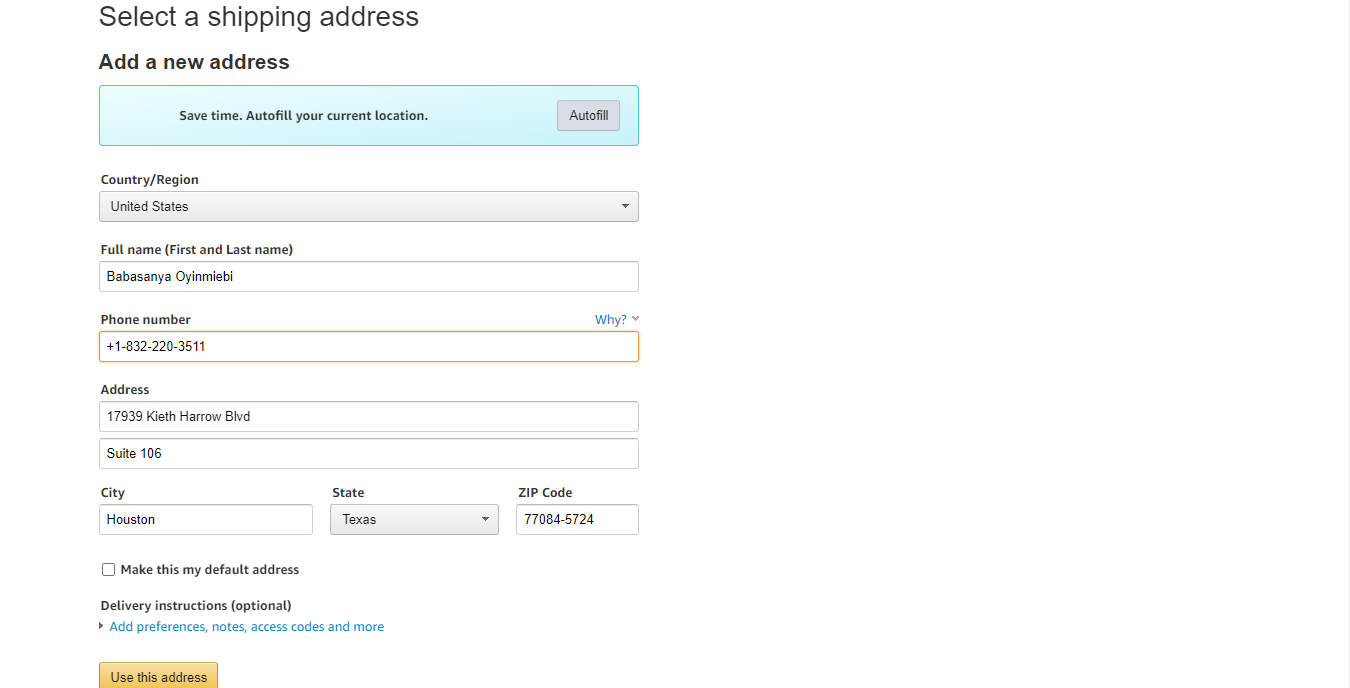 Choose your required payment method and enter the necessary details.
Review the order and ensure the shipping details are correct on the next page. If everything is in order, click "Place Your Order".
That's all.
Related: 15 Best Dropshipping Suppliers To Boost Your Business in 2023
How to make payments on Amazon from Nigeria
One of the most common questions we get from our customers is, "How can I pay on Amazon with my Naira card?" There are four methods to pay for items on Amazon: Credit or debit cards, Amazon store cards, personal checking accounts, gift cards, vouchers & promotional codes.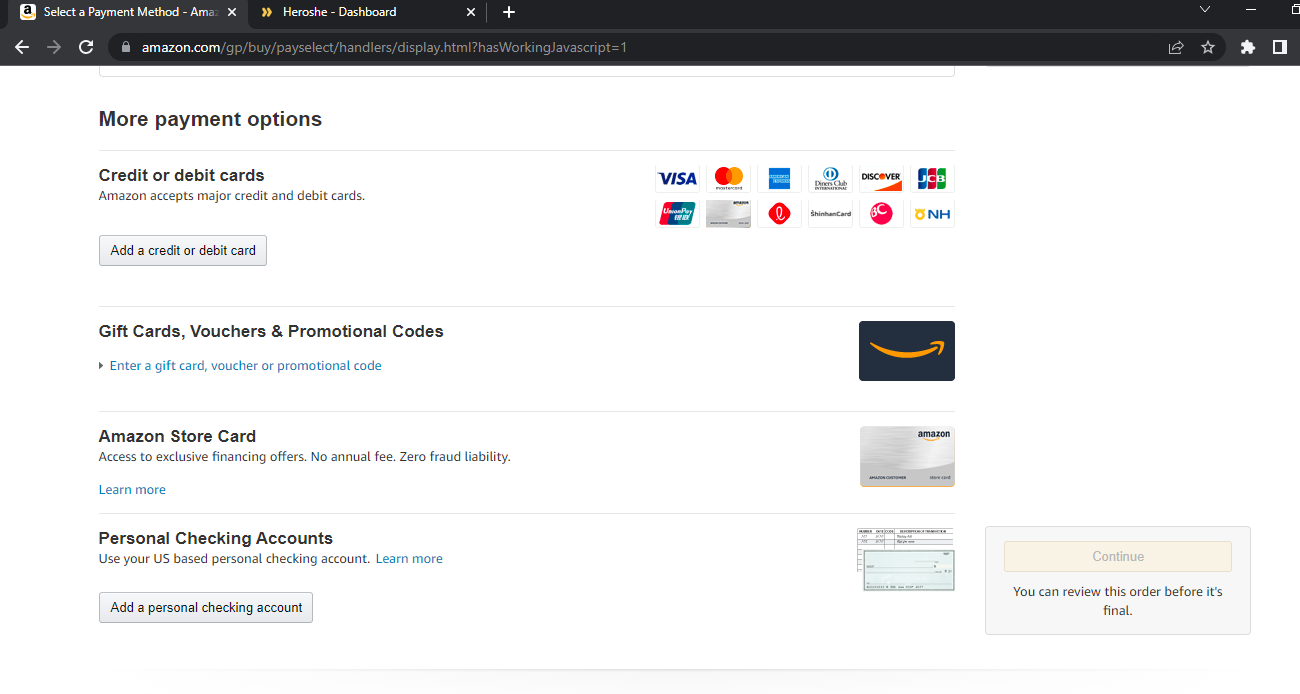 Paying for items on Amazon from Nigeria has been a hassle lately with the dollar limit on Naira cards. So how do you pay for items on Amazon while in Nigeria? There are two options:
1. Paying via gift cards: This is a favorable option because they have no spending or geographic limits. All you have to do is buy an Amazon gift card from a trusted seller and use it as your payment method on Amazon. This detailed visual guide explains how to pay on Amazon with gift cards.
2. Another method is through virtual dollar cards. One of the ways to get one is through Heroshe.
How to get a virtual dollar card from Heroshe to pay for your Amazon order
Add all your items to the cart to get the total dollar value.
Send an email to support@heroshe.com requesting a virtual card with the amount you want to top up. (Please note that the current exchange rate is N675/$1. We charge a transaction fee of 2.99% of the amount and our maximum limit is $1000.)
You will then receive an invoice in Naira. After you make the payment, we will proceed with procuring the card.
In 24-48 working hours, you will receive your virtual card details.
Please note that the virtual card is for one-time use. You can not fund, withdraw, or transfer from it. Also, note that some sites like Amazon do not always accept virtual cards due to their high-security level. We cannot guarantee that this site will accept the card because we have not tried it.
Related: The 2023 Guide To Finding The Best Suppliers In The US, China & Dubai
How to Ship Items From Amazon to Nigeria
There are several ways you can ship your Amazon items to Nigeria. If the item is light and small enough, you could send it by courier. You can also use a shipping company that specializes in cross-border shipping.
Cross-border shipping is when a company ships your items to another country for you. You will need to shop around for a company that offers these services, and you will also need to make sure that they can legally ship your items to Nigeria.
Things To Look Out For In a Shipping Company
There are some things to look out for when shipping from the U.S. to Nigeria. Here are some of them:
The company that you choose should be reliable and trustworthy. You need to ensure that it has good customer service and support. If you have any questions or concerns, then they must have someone available to answer them.
It is also crucial that the company has a good reputation in the industry and has good customer reviews online and on Google.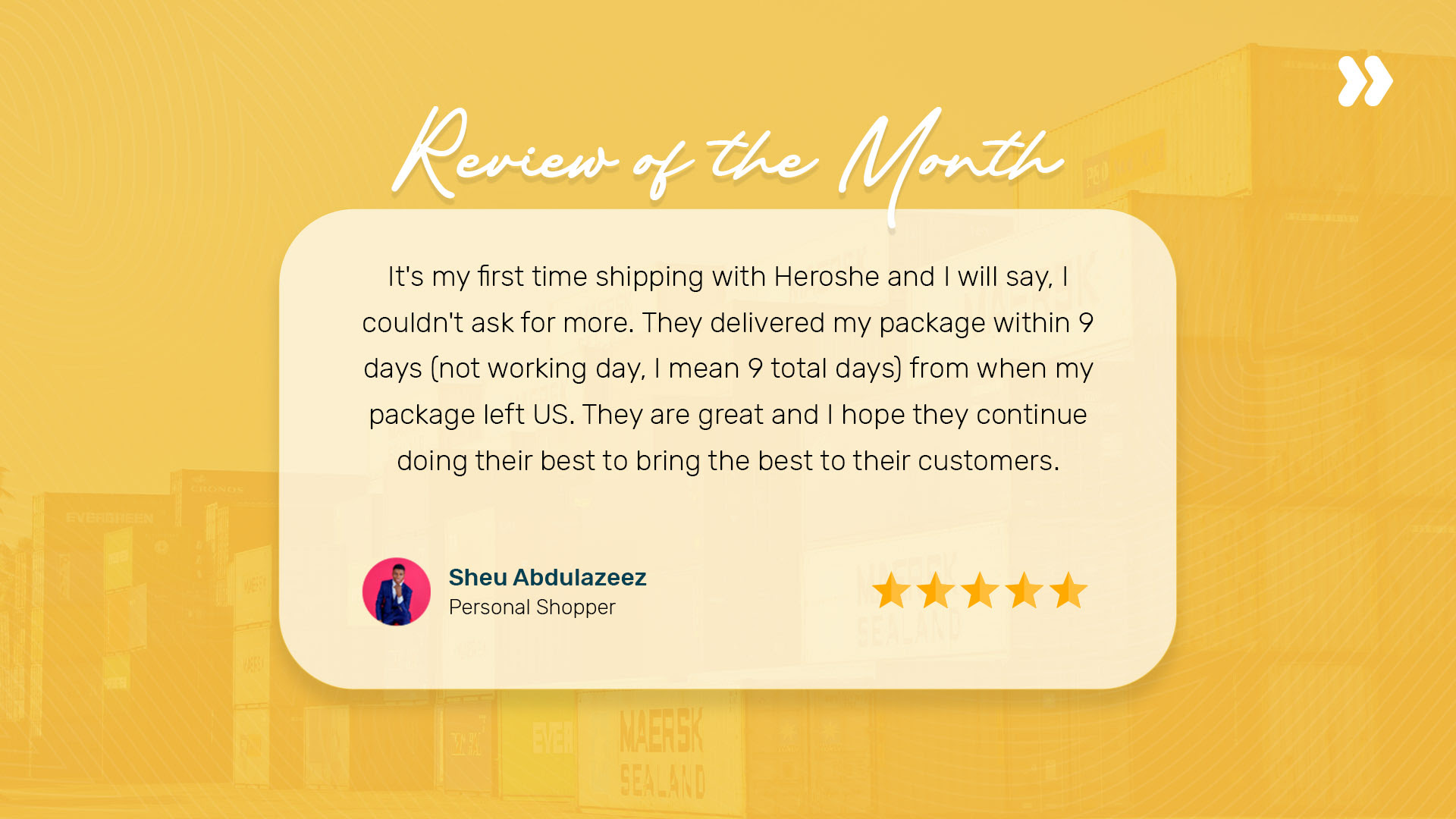 The price of shipping services varies from company to company, depending on how much they offer, their experience, and their reliability. You should therefore ensure that you compare prices before making a choice.
You should also consider the safety of your items. This is one of the most important things to consider when choosing a shipping company. It is important to ensure that the company you choose has the required expertise in ensuring that your goods reach you safely and on time.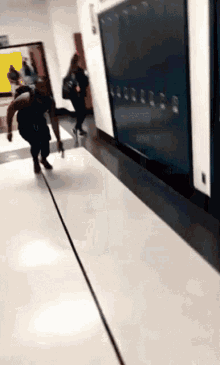 Heroshe: More Than Just A Shipping Company
At Heroshe, we don't see ourselves as a shipping company. We want to be your favorite shopping buddy and here are some of the reasons:
Track your shipments from anywhere
Follow your items as it moves from the U.S. to your doorstep in Nigeria.
Different payment solutions
Choose a currency that works for you and make payment for your shipments using Paypay, Stripe, Split Pay, or your Heroshe Wallet.
Constant updates
Frequent communication on your shipment's status. Consistent updates from the time we receive your shipment till it gets delivered to you.
Fast Delivery
Shoppers can ship their items from the USA to Nigeria in a few days. That's right: you no longer have to wait weeks or months for a package to arrive. You can now receive your items in 10 - 14 working days (Sometimes even lesser than that 😏).
At Heroshe, we are obsessed with providing our customers with a shipping experience that is both delightful and efficient, delivered with love and swift delivery. Our platform offers comprehensive shipping services that can be tailored to fit your individual needs, ensuring that your packages arrive safely and on time. We offer comprehensive shipping services that you can customize to fit your individual needs. Ready to buy items on Amazon? Heroshe has you covered. Sign up now, and we will ensure your packages get shipped from the U.S. to Nigeria.
---
Enter your email below to join our newsletter