A Comprehensive Guide To Ship iPhone 15 To Nigeria and Ghana For Just $8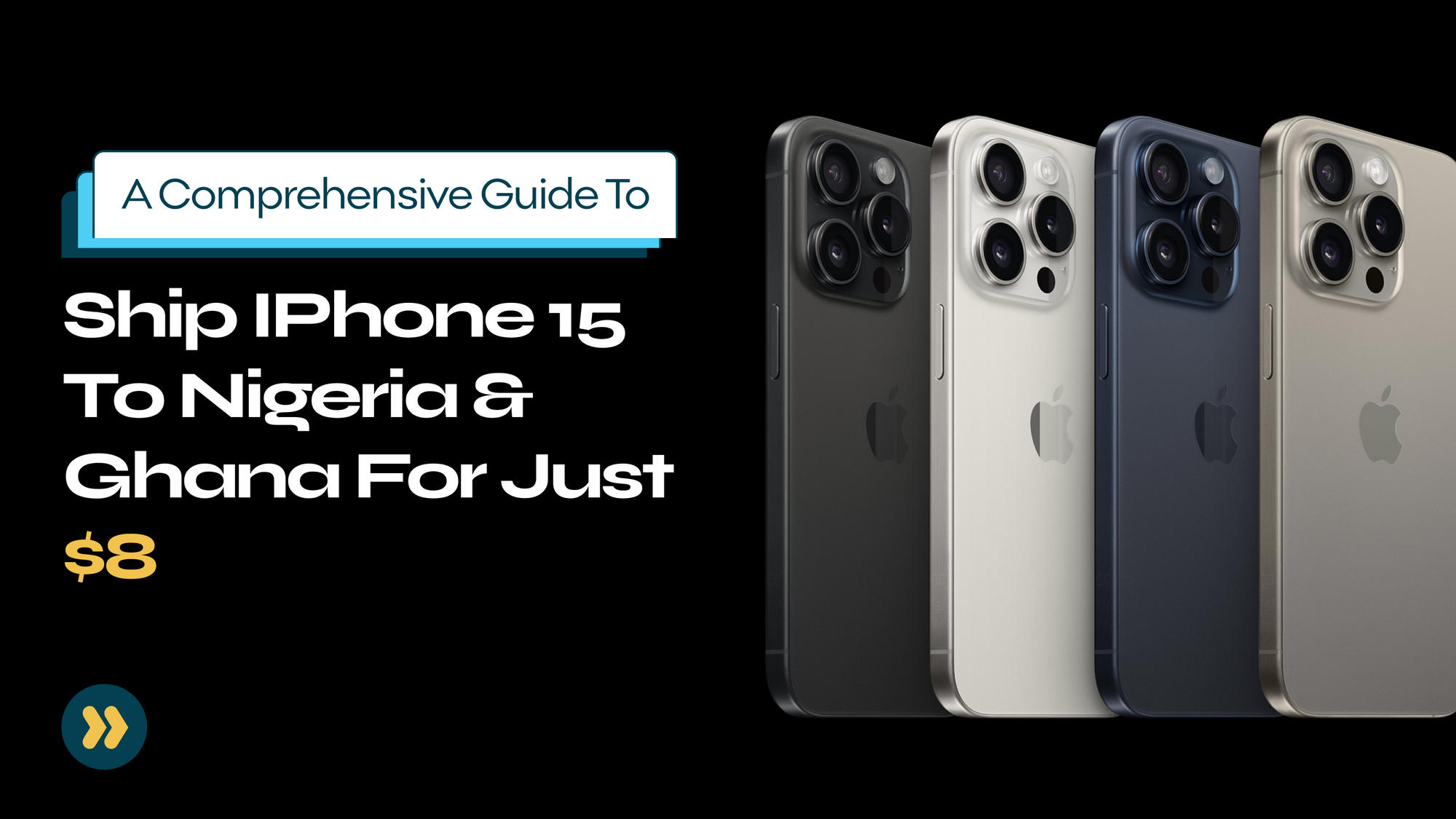 iPhone lovers worldwide have been very excited as Apple recently unveiled its latest lineup, the iPhone 15. Like last year, they introduced four new iPhone 15 models with features some Android users claim to have had five years ago. 🤭
However, as we all wait for the official launch of these new devices, there is a surprising twist to the story, at least for Nigerians. In the days following the announcement, I saw a price list from a Nigerian phone brand that shocked me. According to this list, the iPhone 15 Pro Max, the flagship of Apple's latest offering, costs a staggering 4,120,000 Naira! Ah! Three plots of land in Mowe!!!
Believe it or not, you can buy the same iPhone 15 Pro Max for just a fraction of that amount! What's more, you can have it shipped to Nigeria or Ghana for only $8. While this may sound too good to be true, Heroshe has simplified international shipping to make it accessible to Nigerians and Ghanaians. And in this article, I will walk you through how to buy and ship the iPhone 15 Pro Max to Nigeria for just $8!
Let's dive in!
How To Buy The iPhone 15 Pro Max
To provide you with a step-by-step guide on how to buy the iPhone 15 Pro Max, I have decided to pre-order one for myself. Below are the detailed steps to make this process seamless:
Visit the official Apple iPhone 15 Pro page then click "Pre-order".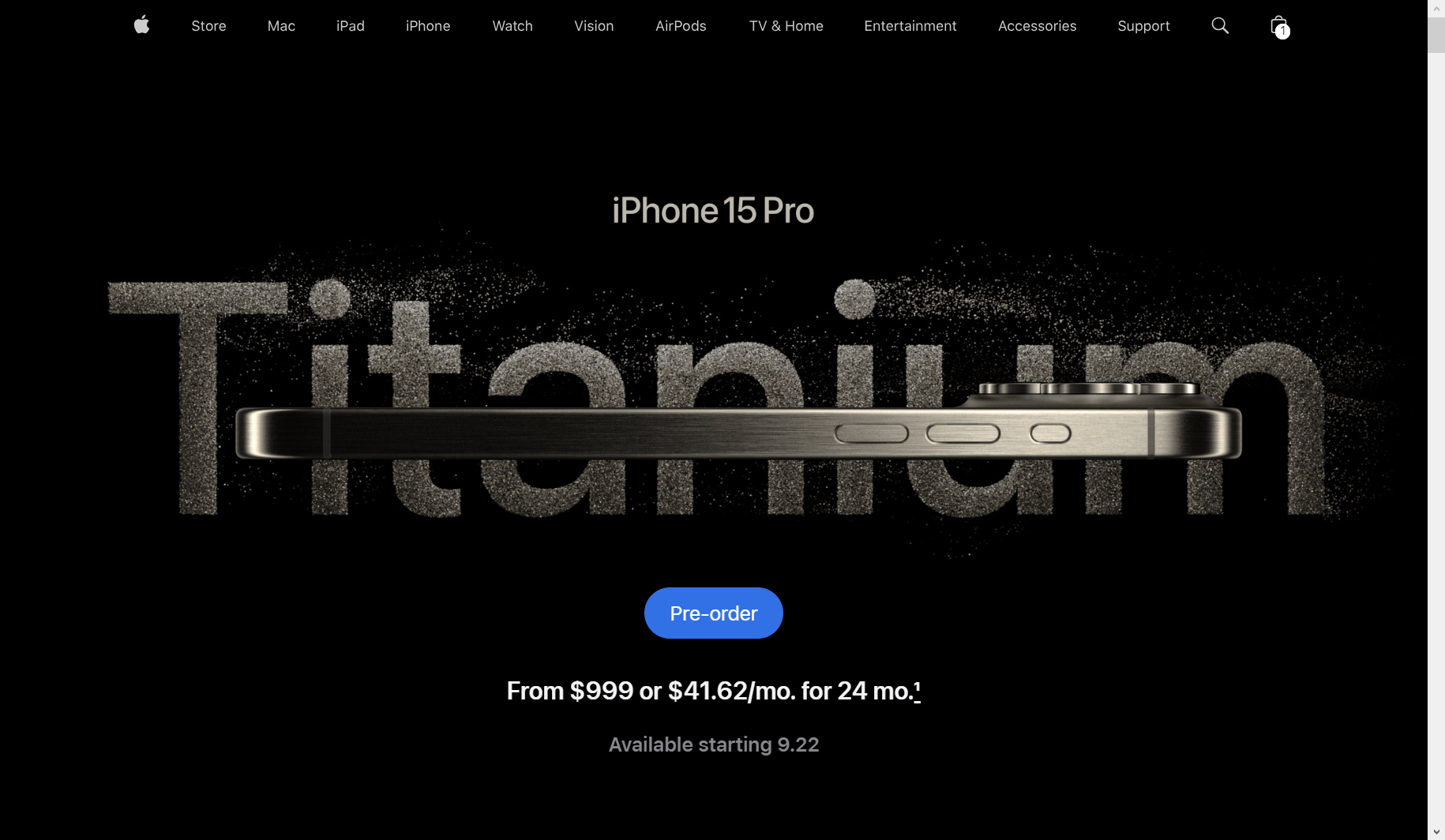 On the product page, you can choose your desired iPhone 15 Pro Max model, color, and storage capacity, ensuring you select the "No trade-in" option and opt for a one-time payment.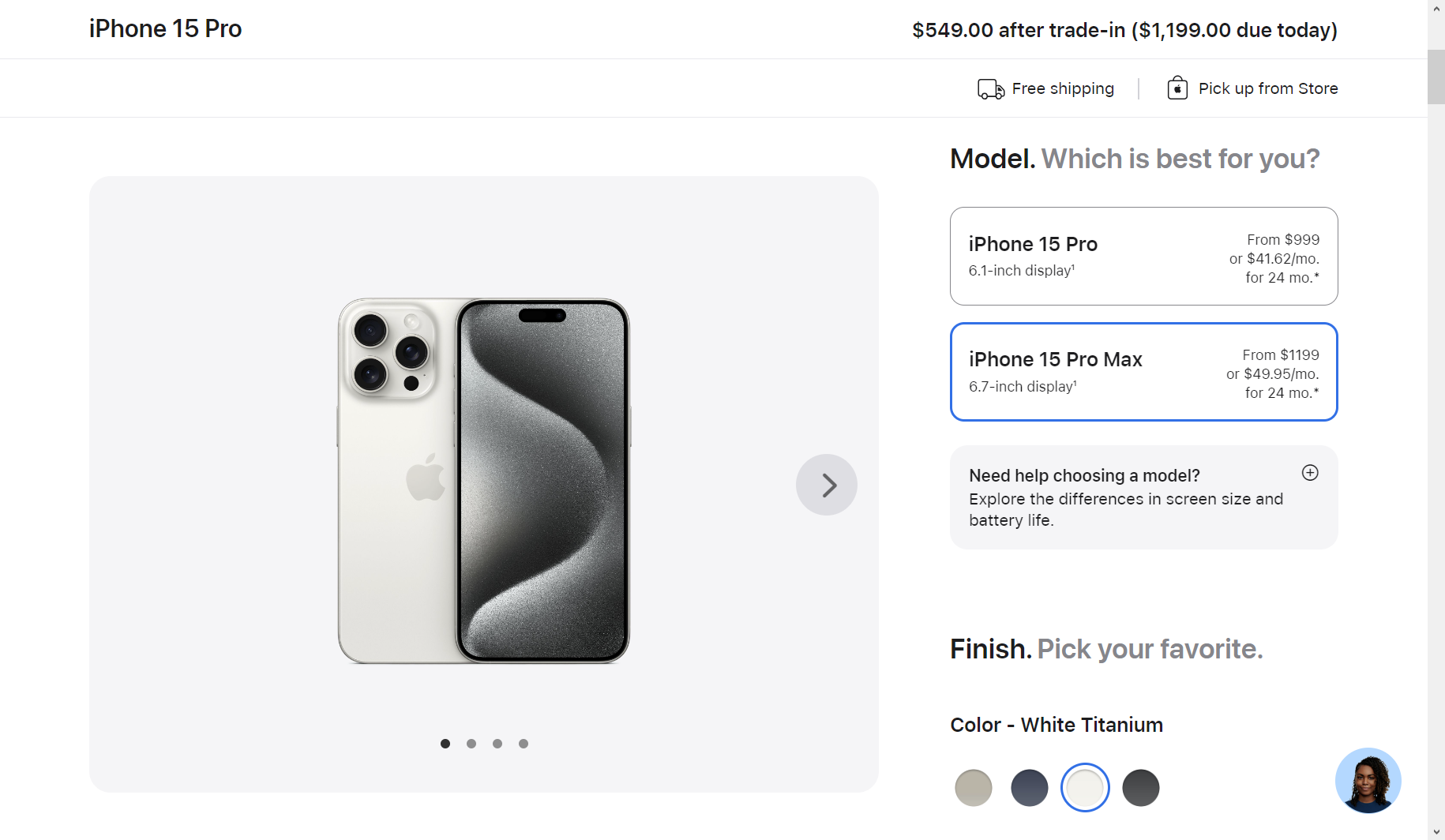 Since you plan to use your iPhone in Nigeria or Ghana, select the "No carrier" option. This means your iPhone will come unlocked and ready for use with any carrier.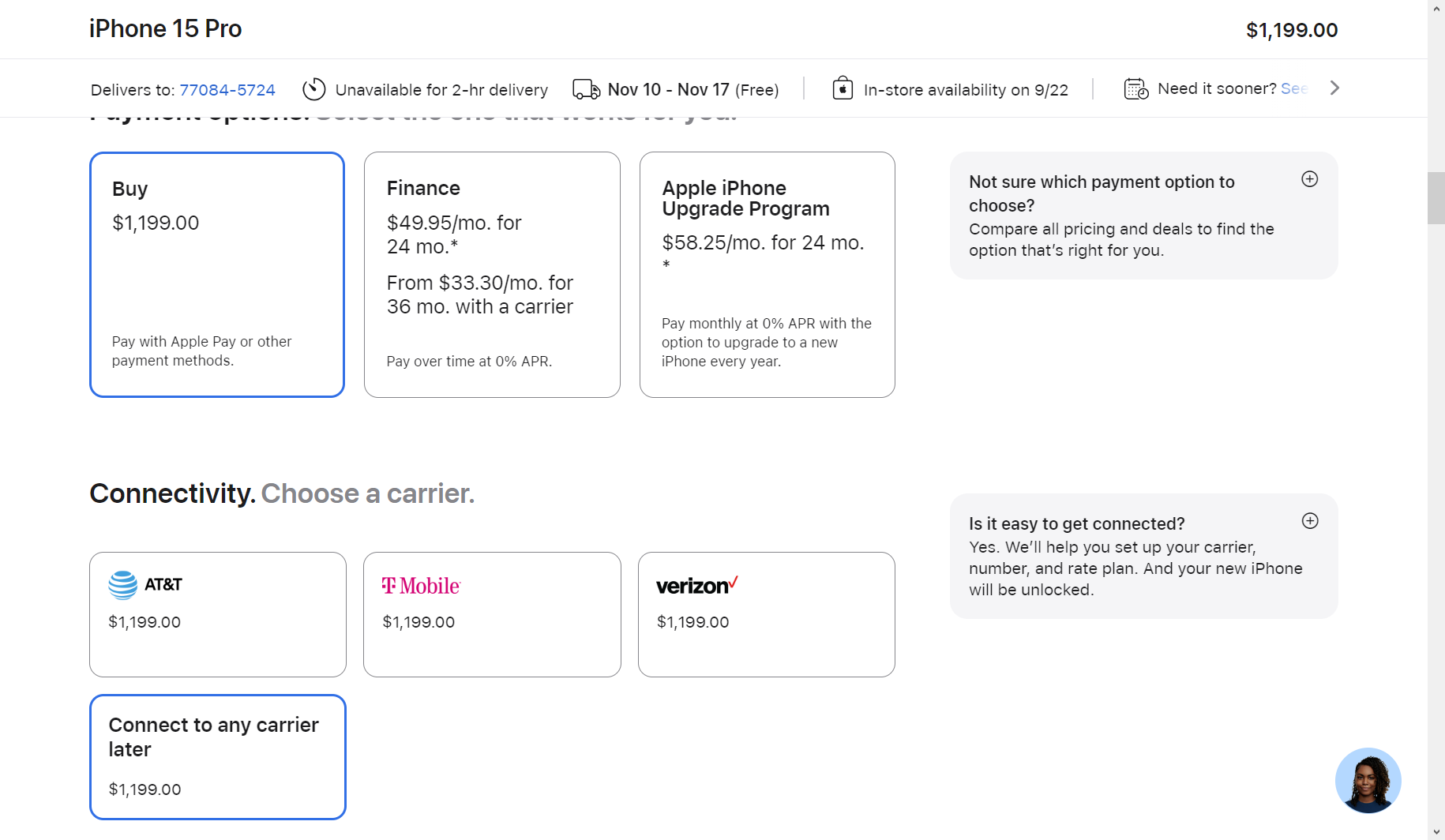 Decide whether you want to add an AppleCare+ plan to your purchase. You can choose one of the AppleCare+ plans or "None."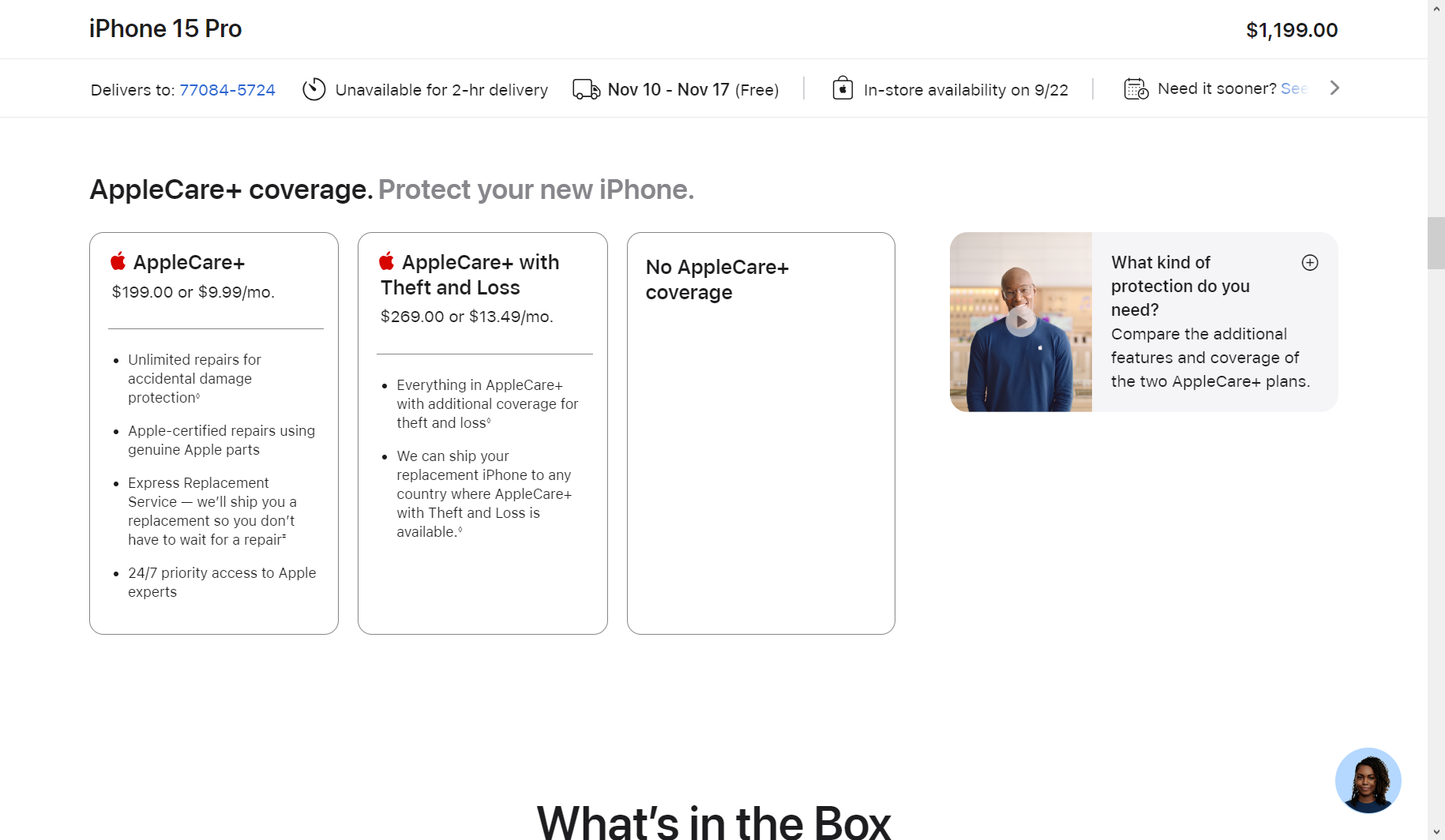 Click "Add to Bag" to proceed.
Review the items in your shopping bag. If you need additional accessories like a USB-C Charge cable or a MagSafe charger, you can include them at this stage. After reviewing, click on "Review Bag."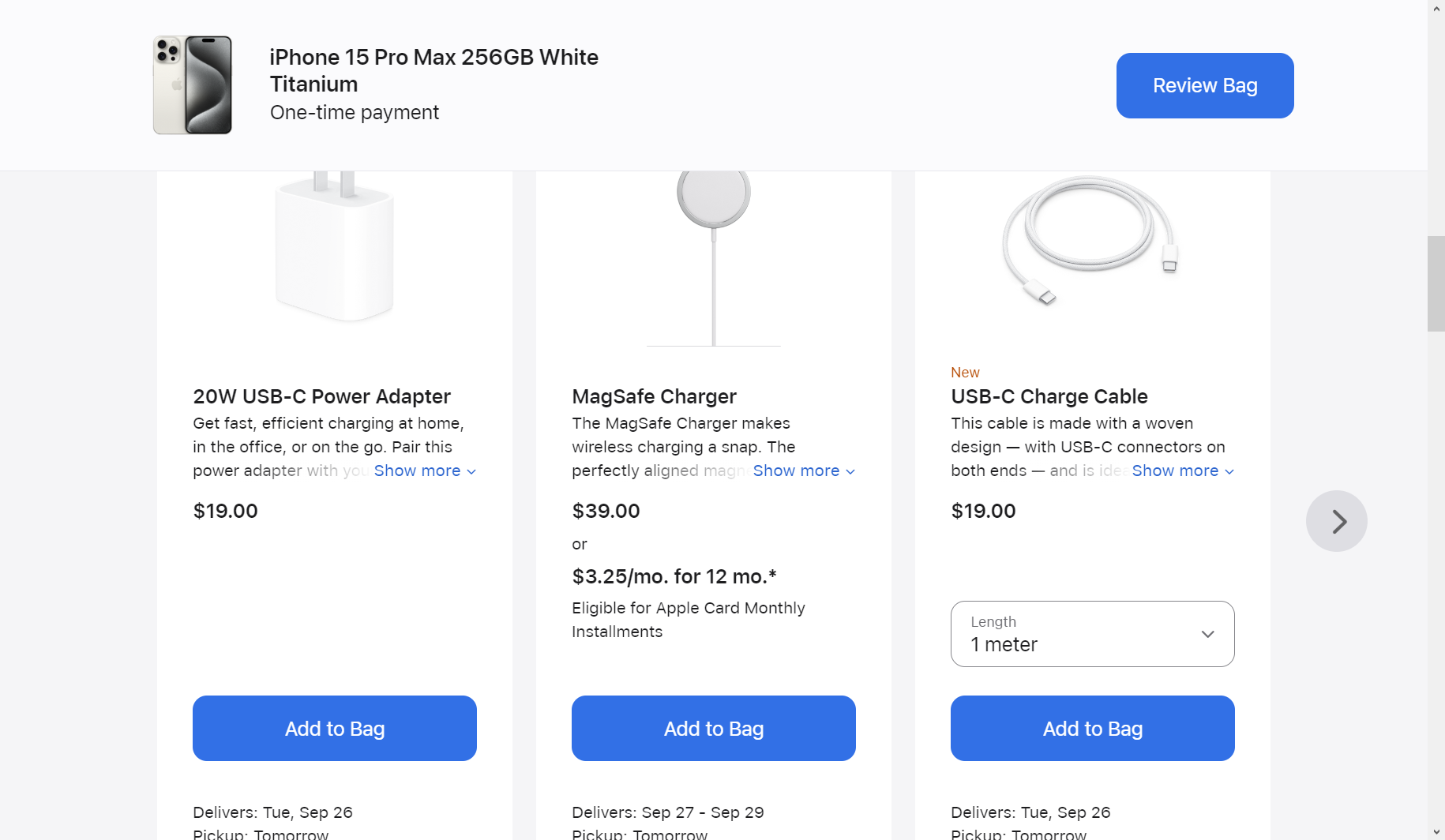 You will be taken to the checkout page, where you will see the total amount you need to pay. Click "Check Out" if you are satisfied.
At this point, you have two options: "Checkout with your Apple ID" or "Continue as a Guest." Because I don't want to show off too much, I will continue as a guest.
Select how you want your iPhone to be delivered. Since I want to use Heroshe's services to ship it to Nigeria, I will choose "I'd like it delivered". P.S. You should too!
This directs you to a form where you need to fill in your delivery details. If you don't have a Heroshe account yet, sign up now to get a free US address.
Related: How to Sign Up and Use Heroshe for Your Shipping Needs
Once you have your Heroshe US address, copy it and paste it into the form. Complete the remaining delivery details and click "Continue to Payment."
You will be redirected to the payment page. Enter your card details securely to complete the purchase.
This leads you to the payment page and all you have to do is enter your card details.
I started to enter my card details but Kwam 1's song started playing.
How To Pay For The iPhone 15 Pro Max From Nigeria
As we eagerly await my boss's decision, let's continue with the process of buying the iPhone 15 Pro Max. At the time of writing this article, Nigerians can't make foreign transactions using Naira cards. Therefore, using a virtual U.S. Dollar card is the best way to pay for your iPhone 15 Pro Max. Several providers offer this service, including Chipper Cash, Grey, and Changera.
We are exploring partnerships with one of them - at least content-wise soon. If that happens, we will update this section for a unique sign-up process. Until then, manage this generic sign-up process of paying for the iPhone 15 Pro Max:
Start by downloading the app of the virtual U.S. Dollar card provider you wish to use from your device's app store.
When you launch the app, the first page usually highlights the significant features of the virtual U.S. Dollar card provider. Scroll through and select "Create an Account" to get started.
Sign-up usually involves providing your personal details, including your name, email, and password. You will also provide your Bank Verification Number (BVN) for identity verification.
To ensure you are a real person, the virtual U.S. Dollar card provider will likely request further identification. This often involves taking a picture of your Passport ID, driver's license, or any other recognized identification method in Nigeria.
Once they verify your identity, you can create your virtual U.S. Dollar card. Please be aware that a fee may be associated with this card creation.
You can fund your virtual U.S. Dollar card by using the account number provided on your dashboard. This involves transferring Naira funds from your Nigerian bank account to the app's wallet.
You should confirm the transaction limits your chosen virtual U.S. Dollar card provider imposes. Some providers may restrict transactions exceeding a certain amount, especially for purchases above $1,000.
That's it! You have successfully created and funded your virtual U.S. Dollar card, which you can now use to pay for your iPhone 15 Pro Max.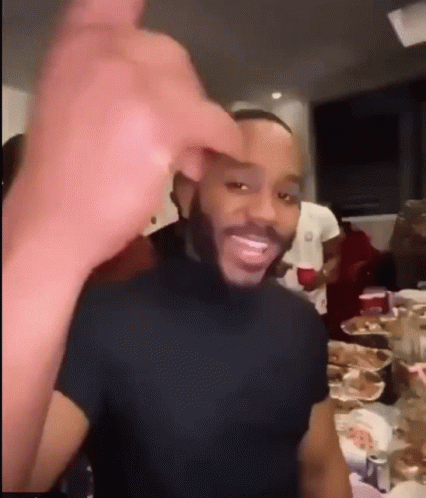 How To Ship iPhone 15 Pro Max To Nigeria and Ghana
You started reading this article to learn how to ship your iPhone 15 Pro Max to Nigeria and Ghana for just $8, and now it is time to make it happen.
Before we dive into the steps, please note that Apple has yet to start delivering the iPhone 15 Pro Max to users at the time of publishing this article. Rest assured, when that moment arrives and my boss bows and kowtows to your petition, I will happily update this section with screenshots. Meanwhile, you can read about my previous experience shipping my YSL perfume to Nigeria from the U.S. to Nigeria to get a sense of the process.
So, without further ado, let's explore how to ship your iPhone 15 Pro Max to Nigeria and Ghana:
By now, you should already have a Heroshe account. If not, redeem yourself by signing up now. Logging into your Heroshe dashboard is the first step.
From your Heroshe dashboard, select "Wallet" and fund it to cover your shipping expenses.
Go to the "Shipments" tab within your Heroshe dashboard. Find and select the iPhone 15 Max, add it to your cart, and proceed to checkout.
When prompted, select how you want to receive your iPhone 15 Pro Max. There are two options available. You can pick it up for free at the Lagos warehouse or deliver it to your doorstep anywhere across Nigeria for an additional fee. The same thing also applies to Ghana. You can pick it up for free at the Accra warehouse or deliver it to your doorstep anywhere across Ghana for an extra fee.
Now, you might be wondering about the Customs clearance and shipping fees. Here are the answers to your questions:
When you choose Heroshe for shipping, you don't have to pay Customs fees separately.
To calculate your shipping fee, use the Heroshe Shipping Calculator. Choose your destination country and the item's weight in pounds (lbs) or kilograms (kg). And you will instantly see how much the total amount to pay. In this case, the iPhone 15 Pro Max weighs less than one pound, and you will pay only $8 to ship it to Nigeria.
💡
Q: How much does it cost to ship the iPhone 15 Pro Max to Nigeria?
A: $8
Now, let us break down the numbers and perform a cost analysis to see how the total expenses compare. We will also see if the Nigerian store's price of 4.12 million Naira aligns with the actual cost.
Phone Cost and Shipping Fee
The iPhone 15 Pro Max costs $1,297.92.
As we mentioned before, the shipping fee is $8.
This results in a total cost of $1,305.92.
Conversion to Naira
With an exchange rate of N900 to $1, let's convert the total cost from dollars to Naira.
$1,305.92 x N900 = N1,175,328.
So, the iPhone 15 Pro Max, when purchased through the Heroshe shipping method, costs N1,175,328 in Naira. Now, let's put this in perspective:
The Nigerian store listed the same phone at a staggering 4 million Naira. By choosing the Heroshe method, you are saving an incredible $2,944,672 compared to the local store's price! That's more than enough to buy a Toyota "Are You My Ride?" This shows how much better your life becomes when you choose Heroshe as your trusted shipping partner, making the iPhone 15 Pro Max both easier to get and more affordable for Nigerians and Ghanaians.
In conclusion, the choice is clear: bypass the exorbitant local prices and take advantage of the fast and reliable Heroshe shipping solution to own the iPhone 15 Pro Max at a fraction of the Nigerian cost. This remarkable opportunity saves you money and offers the added benefits of love and swift delivery. So, take advantage of this incredible opportunity to own the latest iPhone while keeping your savings intact.
---
Enter your email below to join our newsletter