Black Friday 2022: Date, Tips, And The Biggest Stores To Look Out For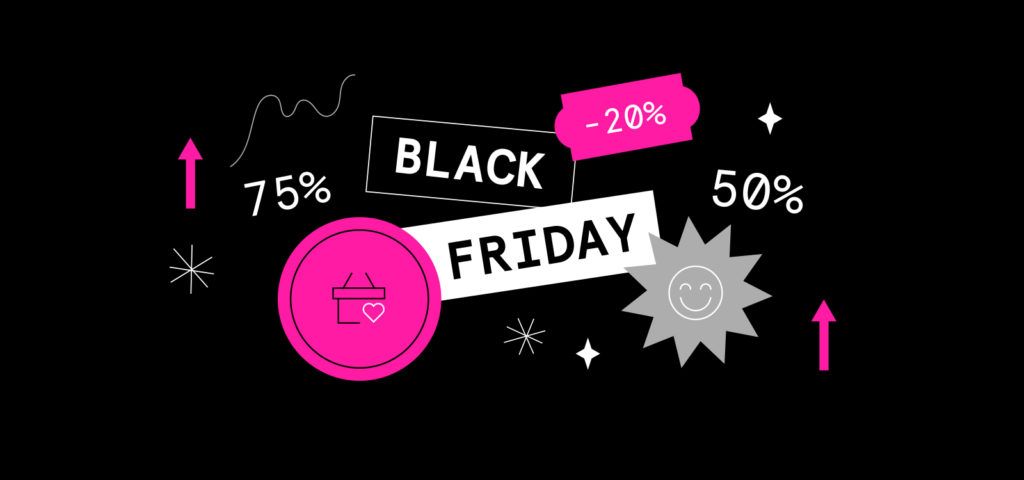 2022 Black Friday is almost here! As the busiest shopping day of the year, you know this means incredible discounts from your favorite stores. It doesn't matter if your interests are tech, clothing, fashion, or appliances, there's always a deal for you. We have created this guide to help you get awesome Black Friday deals as well as the date and the stores to look out for.
So what's on sale for Black Friday 2022? Going by the trend in 2020,  there will be deals on a wide range of items. These include Apple's latest devices, toys, Amazon devices, and home appliances. "Appliance deals" is a popular category so expect good discounts from top brands. Some of the retailers leading the way with the best deals are Amazon, Walmart, Best Buy, and Target.
When is Black Friday 2022?
While Black Friday will hold on November 25th, some stores run month-long sales.
When to expect official Black Friday deals?
Due to expected shipping delays caused by the Coronavirus pandemic, deals will be available earlier. We expect that many stores will launch Black Friday deals around late October. It is also expected that the Covid restrictions will trigger a high number of online deals in 2021. This is because retailers will move their deals online to create a safe shopping experience.
Since Black Friday is an Amazon shopping event, they are likely going to have discounts throughout November. The deals may trickle in earlier in the month with the bulk of them appearing on the day of.
Where are the best stores to find Black Friday deals?
According to Finances Online, Black Friday sales revenue in 2020 was $188.2 billion. Sales generated online stood at $133 billion. That is about a 32% increase from 2019! Experts predict that the numbers will be higher in 2021. To get a share of that online revenue, most top retailers will offer Black Friday deals.
The best deals are usually found on sites like Walmart, Amazon, Target, and Best Buy. Amazon is a favorite for many shoppers. This is because their prices are cheap and many categories have discounts. It does not matter if you want to buy a laptop, clothes, or an iPhone, Amazon likely has a deal on it.
I know your next question is likely: Does Amazon ship to Nigeria? Yes, they do but the shipping fee and custom duty don't make that worthwhile. But with services like Heroshe offering to ship to Nigeria from the US at affordable prices, you have no problem buying items on Amazon.
Other retailers with good Black Friday deals are Best Buy, Walmart, Target, Dell, Home Depot, Lowe's, and Overstock. Having so many deals from retailers can be overwhelming but this Black Friday guide can help you get some of the best ones available.
Black Friday in Nigeria
The Nigerian eCommerce scene is not left out in Black Friday deals. It may have started with online retail outlets like Jumia and Konga, but offline stores have also adopted it. According to research, more Nigerians are aware of it and are on the lookout for deals.
In the last five years, many retail shopping outlets - offline and online - have consistently hosted events around Black Friday. Like their American counterparts, they are also shifting from a one-day event to a week or month-long marathon of sales. Every year, they aggressively woo shoppers with mouth-watering deals.
For instance, Jumia has announced their 2021 Black Friday sale event which holds between 6th November to 29th November. They promise huge discounts across several categories which include fashion, appliances, and shoes. Other retail outlets expected to have great deals going by the last couple of years are Konga and Spar. Other retail outlets that run Black Friday deals in both their online and offline stores are Hubmart and Shoprite.
Why Nigerians Prefer Shopping From The US During Black Friday
Dishonest Discounts
One of the fears Nigerians have about Black Friday deals is dishonest discounts. How do some stores do this? Let's assume the original price of a Samsung A51 is 150,000 Naira. The store increases the actual amount to 200,000 Naira then claims it is currently sold at a 25% discount. You guessed it, they end up selling the products at the same amount available everywhere else.
Treasure hunts
Many Nigerian stores run their Black Friday campaigns using this format. Most of the time, it is a waste of time. Last year, a popular eCommerce store ran a treasure hunt campaign claiming that the latest iPhone will retail at a whopping 99% discount. I spent most of the day solving clues and clicking around the website and found none.
Inferior Brands
As a busy shopping day, it is also the day many Nigerian stores get rid of inferior brands shelved all year.
What are some tips for shopping on Black Friday?
Research properly before buying
Like in business, research is very important when shopping online. Some stores use loud advertising to hide bad products. Having a good knowledge of the product you plan to buy will let you see through the smokescreen.
Last year, someone on Twitter said he bought a cheap hard drive online but it was a hard drive case that got delivered to him. What went wrong? Hidden in the long description provided on the website, the seller mentioned that it was a 1Tb hard drive case. Read through the description properly before parting with your money.
Only shop on trusted and secure websites
It goes without saying that with Black Friday comes many fraudulent websites. Ensure that you only shop on trusted and secure websites. One good way to verify the trustworthiness of a website is to check for reviews.
Set up a wishlist
Add items you want to buy to your wishlist at your favorite stores. This way, you can track price changes on them instead of searching through the website every time.
Subscribe to eCommerce Newsletters
One of the best ways to get Black Friday deals is to sign up for newsletters from your favorite stores. Many stores offer exclusive flash sales and discounts to their subscribers. This gives you an edge over buyers who just randomly scroll through the website.
Now is the best time to plan for your Black Friday deals. Remember to use our USA warehouse address as seen on your Heroshe dashboard and get your items delivered to Nigeria for as low as $8 per pound.
---
Enter your email below to join our newsletter