Hello Ghana, Heroshe is Here!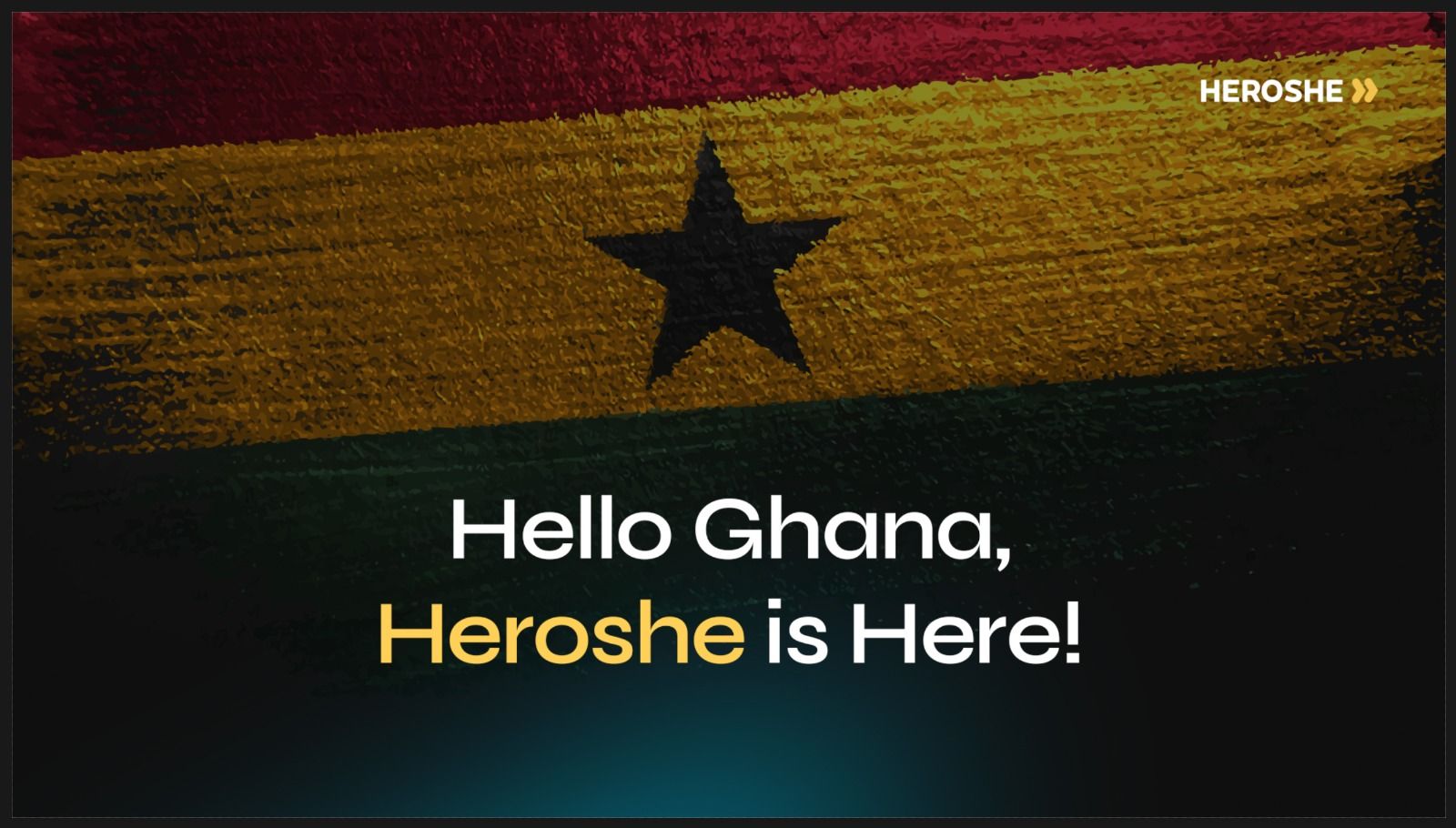 Welcome! Una welcome! And with the latest addition to the Heroshe family, we say Akwaaba!!!
I am so excited about this launch because now my Ghanaian friends have another option (and if I do say so myself, a better option!) to help ship items from the U.S to Ghana.
This is a win for all of us: For Ghanaian shoppers, influencers and personal shoppers. For us as a business, to business owners in the U.S. It's a sweet win and I will explain what I mean.
For us as a business, this is one step closer to our mission which is to bridge the commerce gap, simplify imports and empower Africans to access global markets. This expansion will create more opportunities for growth and revenue. We will be able to build on our existing customer base and branch out to new markets. Exciting eh!
This expansion will create new opportunities for collaboration and partnerships for business owners in the U.S. and Ghana. You can tap into a growing market and increase your customer base. You also don't have to wait 14 - 28 working days before fulfilling a customer's orders because with Heroshe, you can get your items within 10 working days (or less sef).
For Ghanaian shoppers and influencers, this expansion will make it easier for you to access better products. With easy and affordable shipping options, you can source products from a wider range of retailers in the USA.
Are you worrying about the customs fee? Chale! It's Heroshe we are talking about here, we don't do that here. Zero customs fee, ohunu, zilch, nada!
How it's going to work
First, sign up with Heroshe to get your valid USA address. This address can be used as your delivery address at checkout, or you can have your packages sent there by loved ones. It really does not have to be for items you purchase from a store alone.
Next, pay $8 per pound to ship your items from the USA to Ghana alongside your delivery fee. We strive to keep our prices affordable for our customers.
You can track your shipment at every step of the way - from the US to Ghana - on your mobile phone or the web. Your items will arrive in Ghana from the USA in just 10-14 working days, max!
Finally, for just $10, we will deliver your shipments to your doorstep anywhere in Ghana. We want to make sure your items get to you safely and without any compromise.
Let's put our culinary skills over jollof rice aside and choose Heroshe for your shipping needs. 😉
Ready to experience the convenience and affordability of Heroshe's shipping services? Sign up today and start easily shopping from your favorite retailers in the USA. If you have any questions or concerns, please don't hesitate to visit our Frequently Asked Questions or contact our friendly customer service team.
---
Enter your email below to join our newsletter