How to Sign Up and Use Heroshe for Your Shipping Needs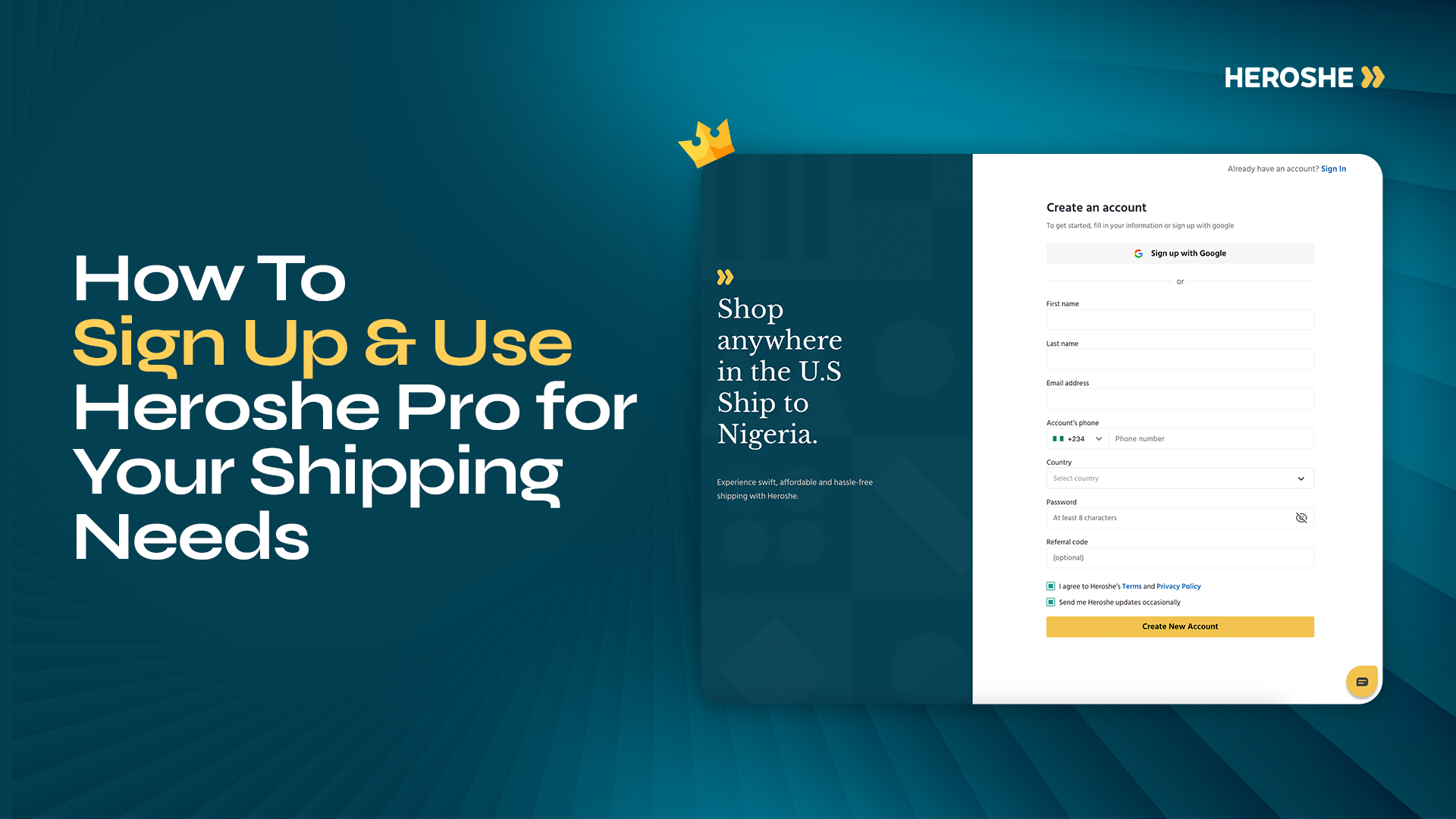 Welcome back to our series on transforming your shipping experience with Heroshe Pro! In our previous blog post, we shared the story of Chimdi, a shop owner catering to the needs of young web developers and designers in Yaba. Like many Nigerian business owners, Chimdi faced the challenge of sourcing quality items from the United States for his store. That's when his friends referred him to Heroshe, a company that makes shipping from the U.S. affordable, efficient, and accessible for Nigerians.
In this article, we will go through the step-by-step process of signing up for Heroshe and using the Pro features for your shipping needs. Whether you are a personal shopper, an online seller, a store owner, a drop shipper, or an SME, Heroshe Pro is here to take your business to the next level.
How To Sign Up On Heroshe
Signing up for a Heroshe account is quick and straightforward. Follow these steps to get started:
To get started with Heroshe, simply visit our website at https://heroshe.com. If you already have an account, click the "Login" button to access your existing account. If you are new to Heroshe, click the "Create an account" button to start the registration process.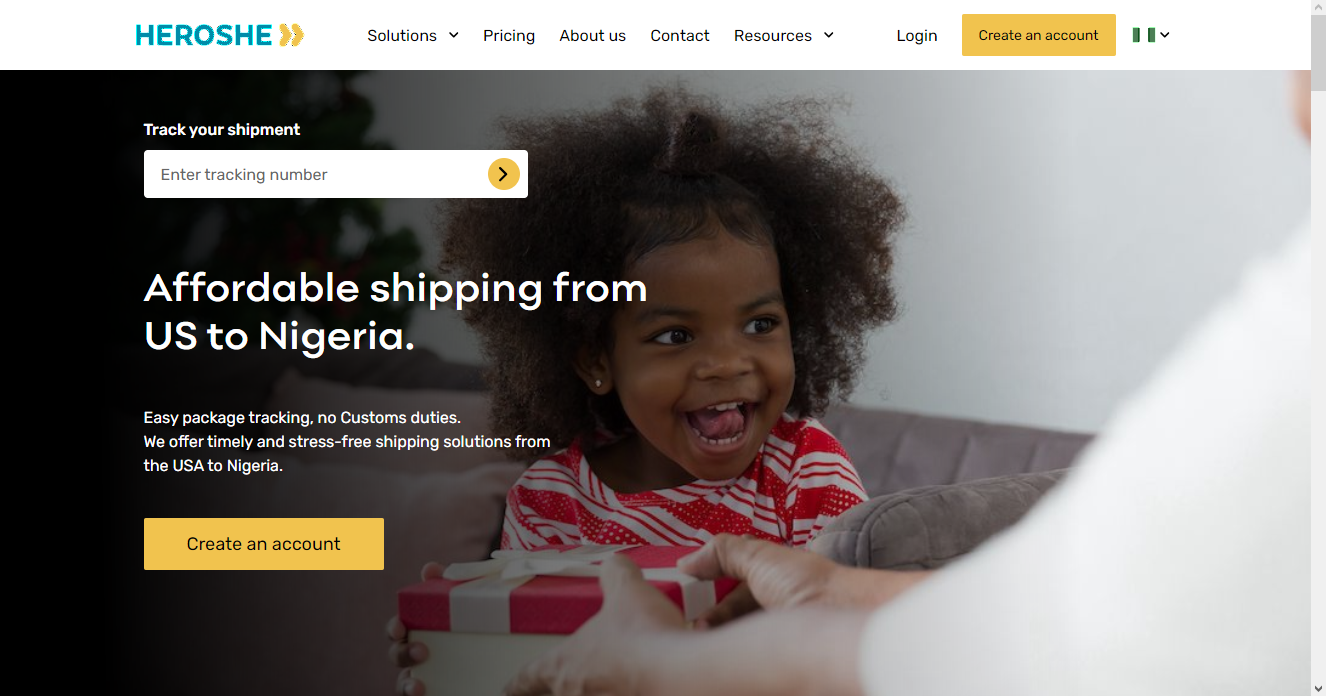 Read the Terms and Privacy Policy (seriously, you should!). And sign up with either your Google account or any other valid email address.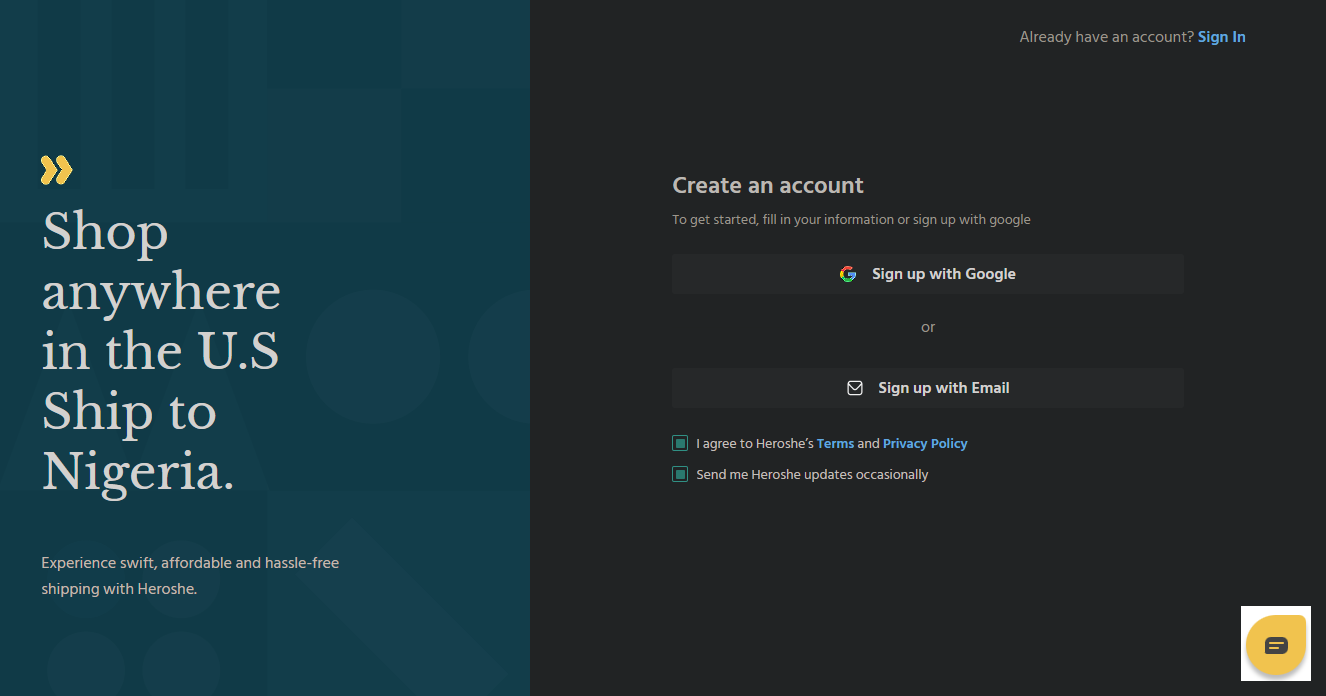 Fill in the required information, including your name, email address, phone number, country, and password. If someone referred you, this is where you will input the referral code. Ensure that you provide accurate information then click on "Create a New Account".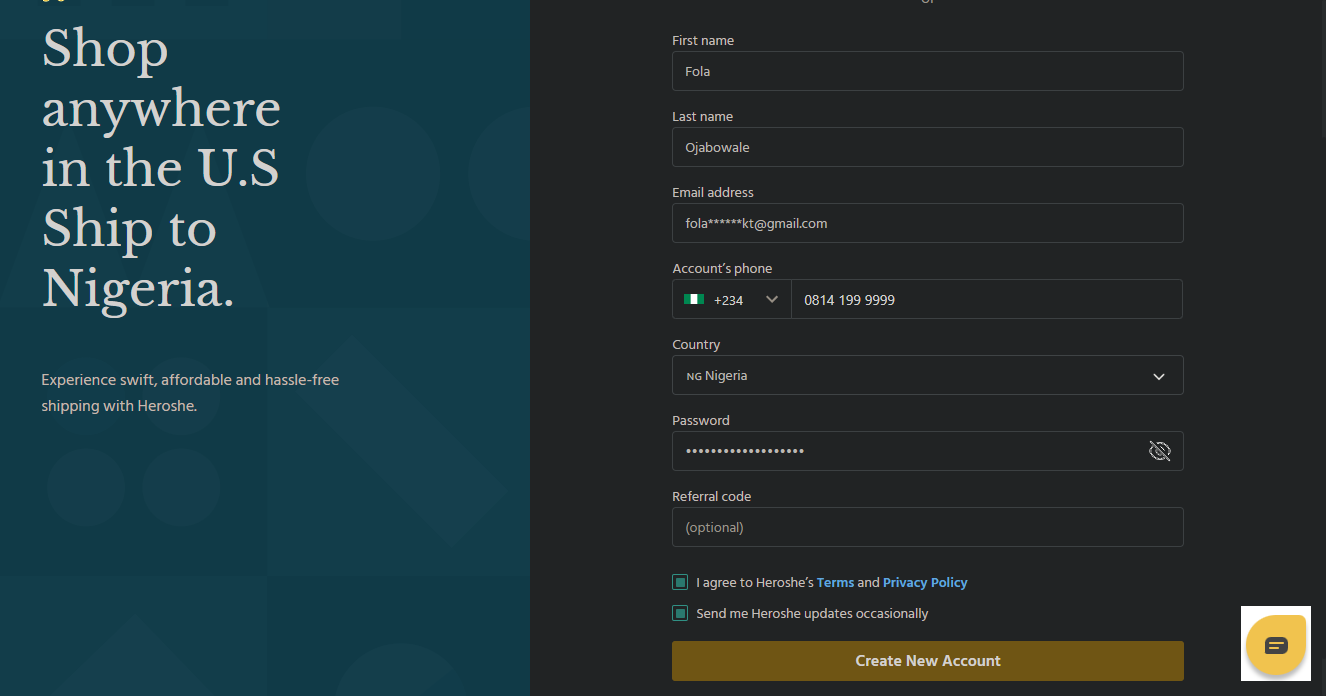 We will then ask a few onboarding questions.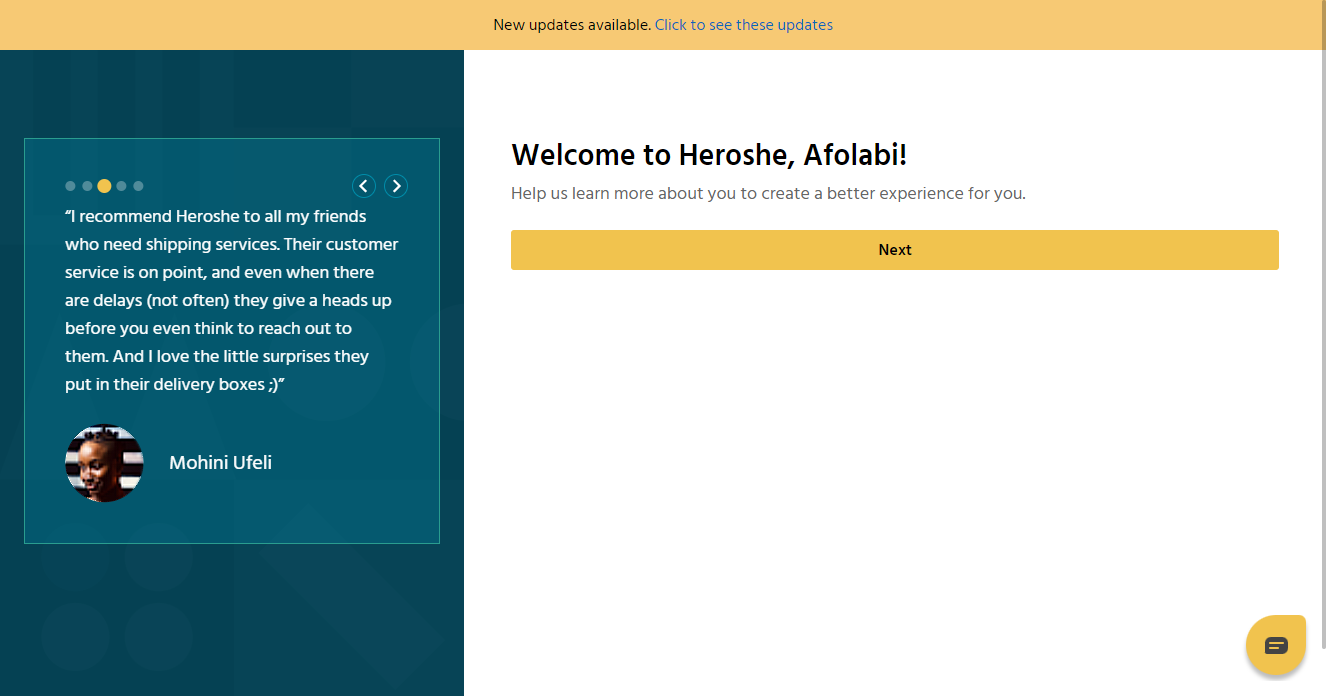 We first ask you to describe your shipping needs. This is to ensure that our services cater to your unique circumstances.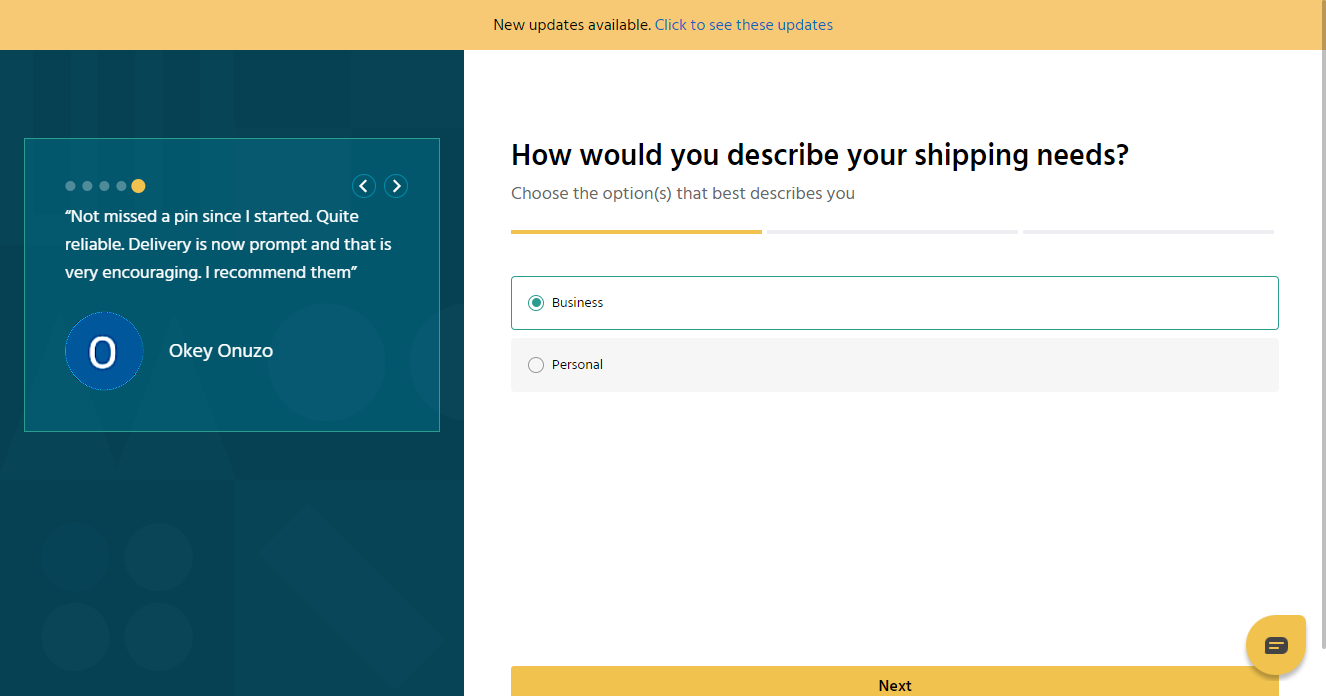 Next, we ask about other countries where you want to ship from. At Heroshe, we are constantly expanding our shipping network, and your response will play a crucial role in helping us determine our next shipping destination. Your input here will help us extend our reach to serve you better.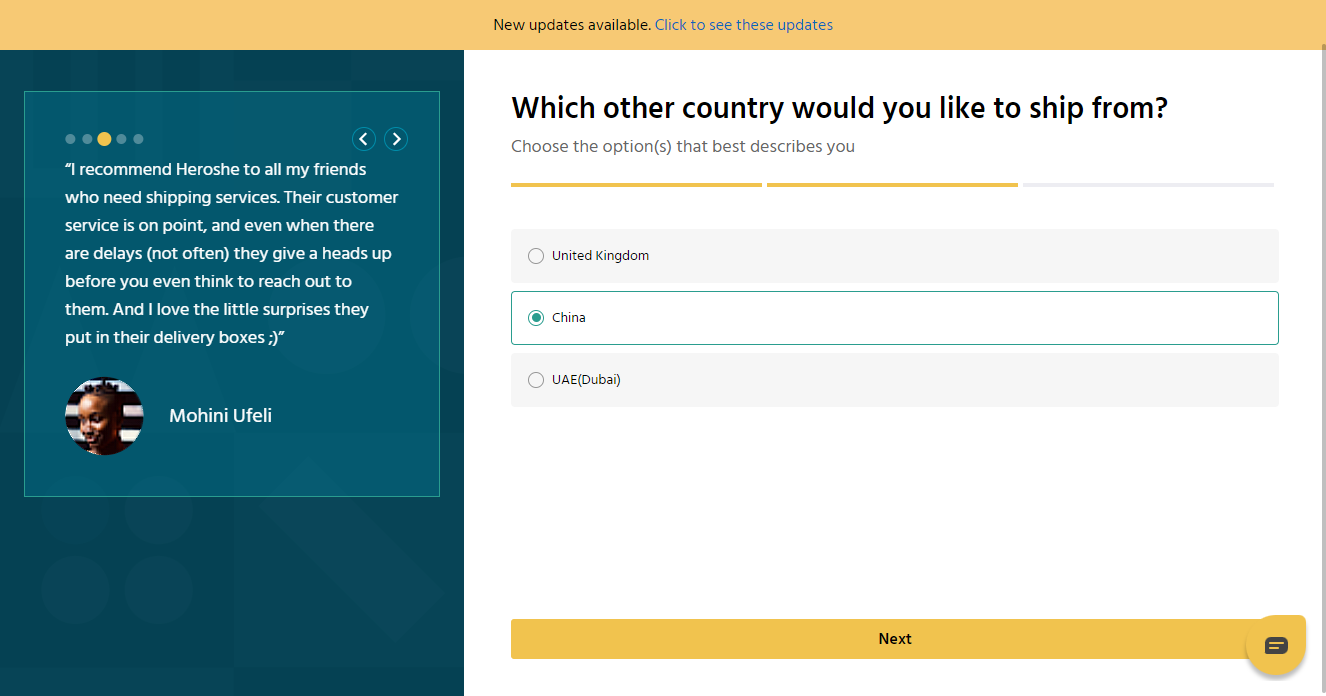 Lastly, we would like to gauge your experience with shipping internationally. If this is your first time shipping from the U.S. to Nigeria, click the "Beginner" option. By selecting this, you can enjoy many resources we offer tailored explicitly for novice shippers. If you have already shipped a few times and feel confident about the process, click the "Intermediate" option.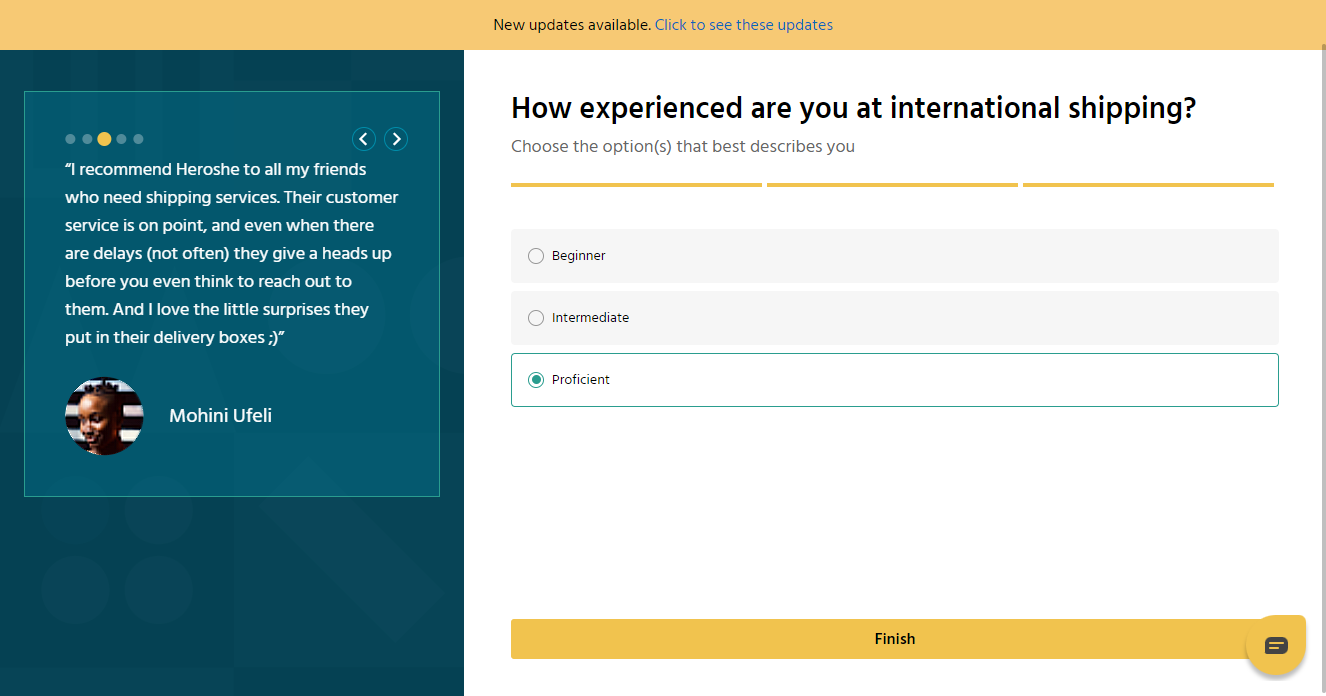 If you are an Agba Shipper who has used services like Heroshe before, click the "Proficient" option. This shows that you are well-versed in the intricacies of international shipping and can navigate the process smoothly without extensive help.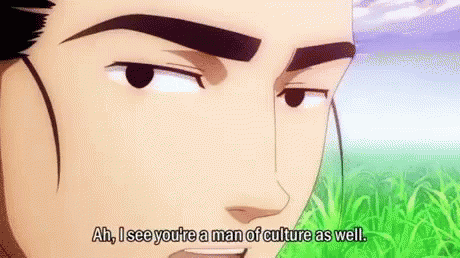 How To Upgrade to Heroshe Pro
Once you answer the onboarding questions, the system will redirect you to the Heroshe dashboard.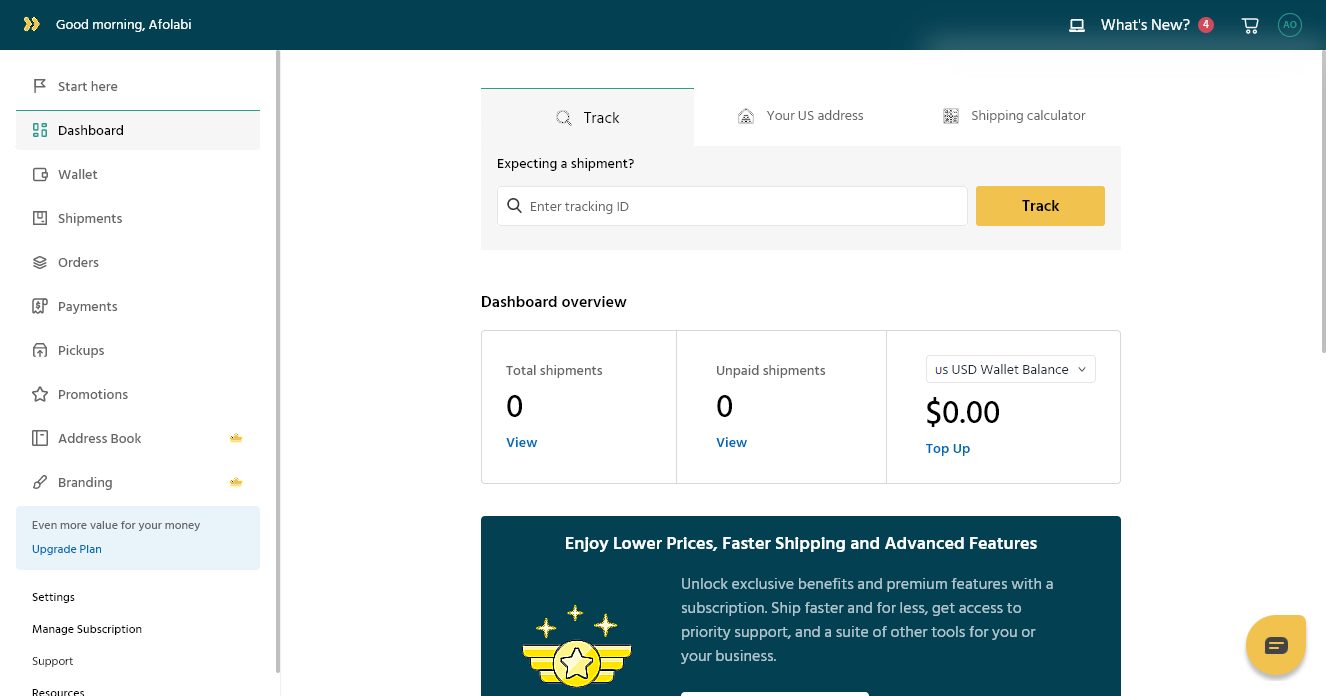 Scroll down on your dashboard until you see the "Upgrade Plan" section, then click on it.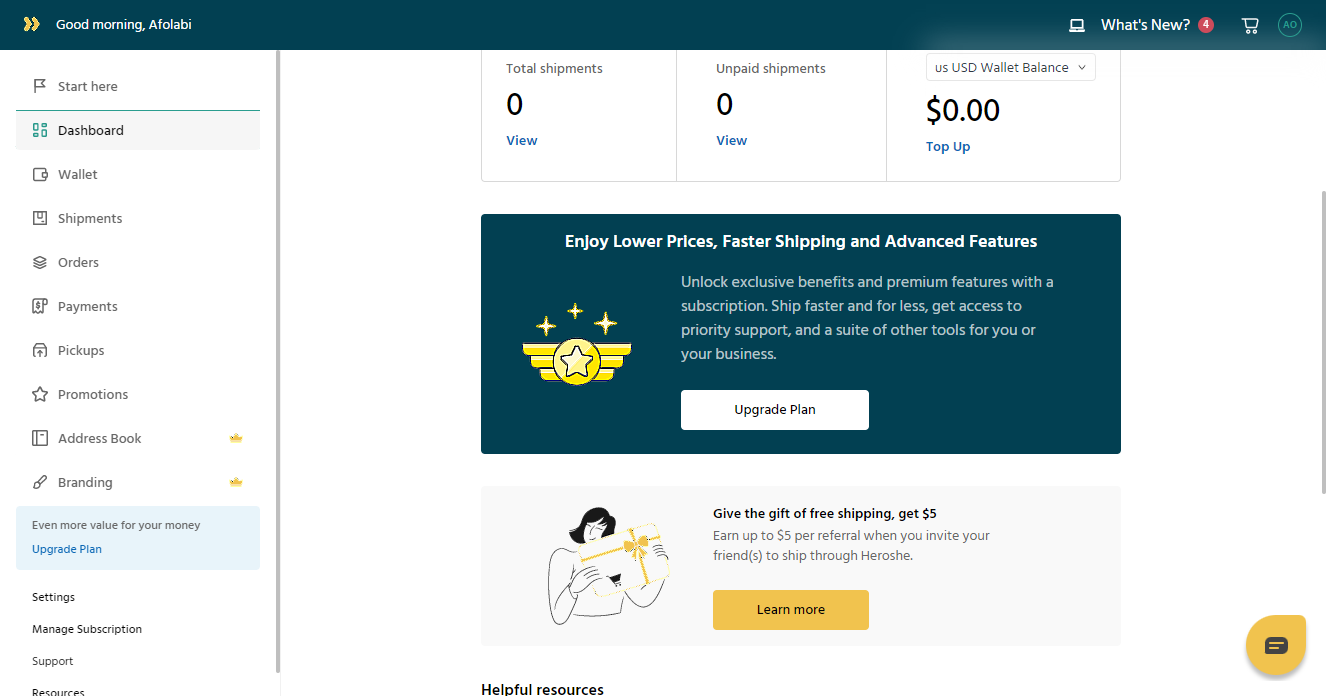 This redirects you to the Plans and Pricing page to explore options. Should you choose to upgrade to the Heroshe Pro annual plan for $299/Year, you will enjoy a 5% discount.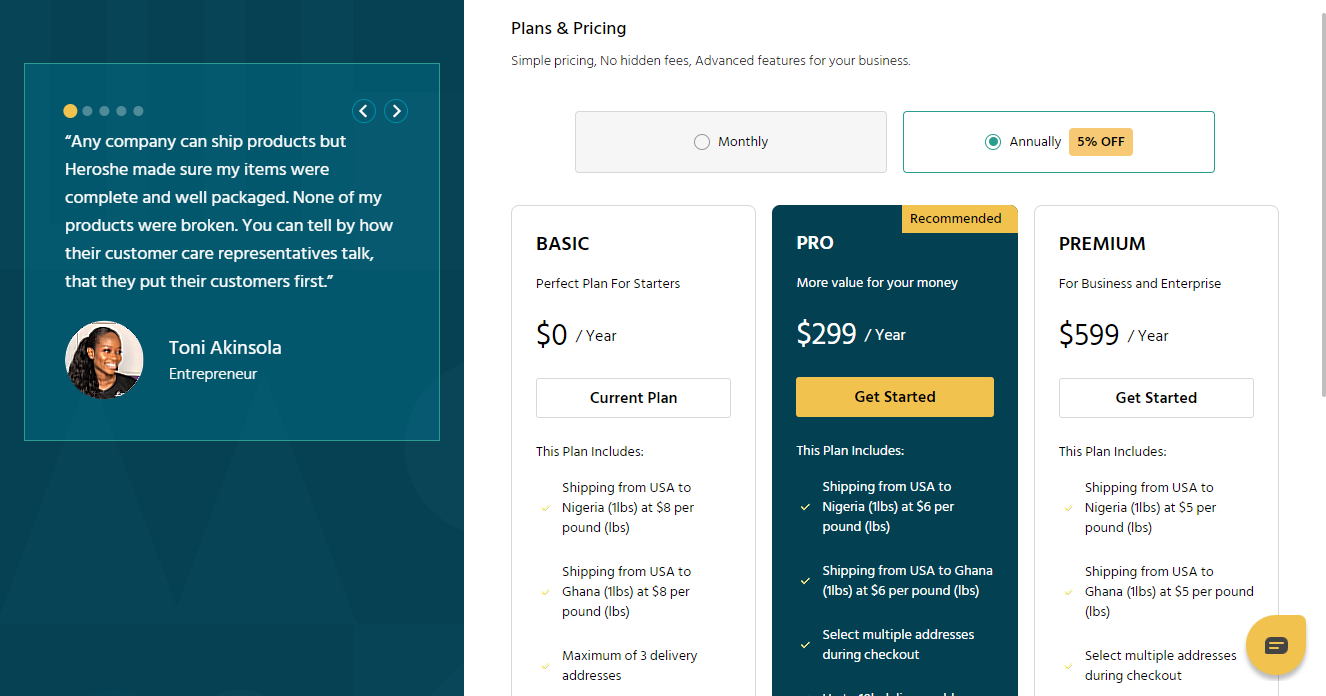 You can also decide to pay $25.99 monthly to enjoy the same benefits. When you decide on your preferred option. Click the "Get Started" button.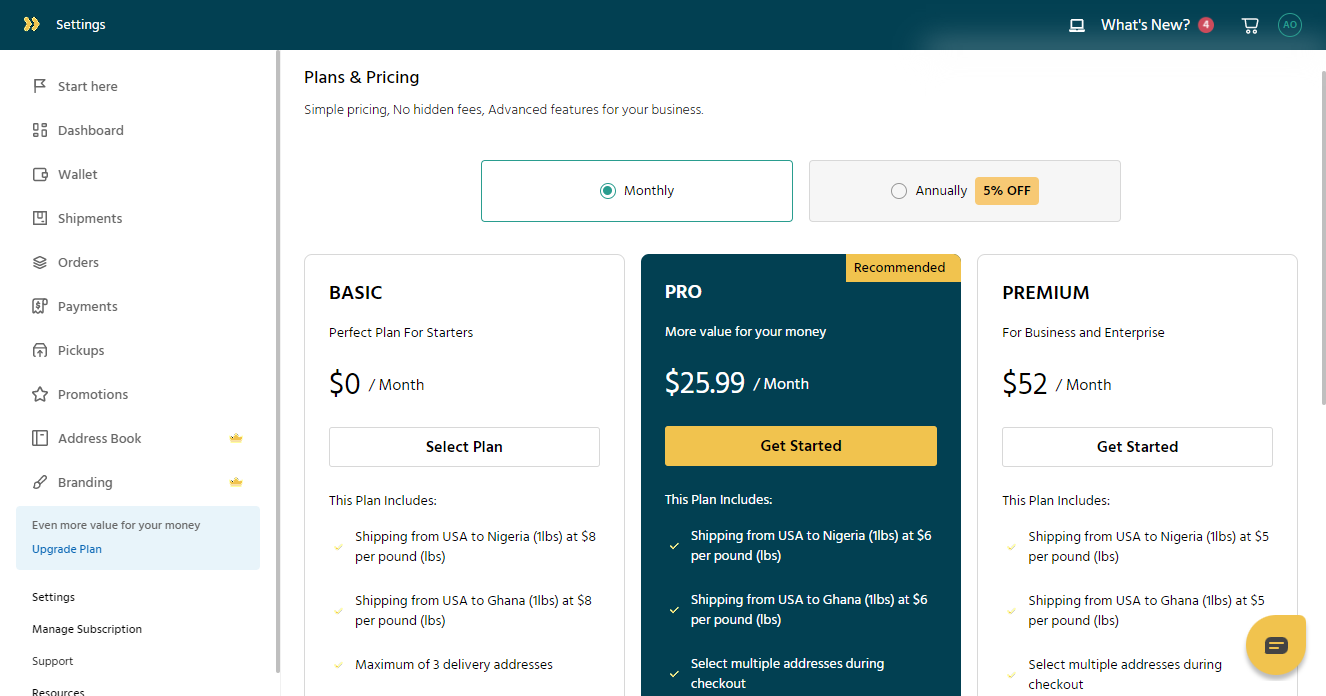 How To Pay For Heroshe Pro
You will then get redirected to the payment page, where you can choose from various available payment methods, including PayStack, Stripe, Paypal, or your Heroshe Wallet.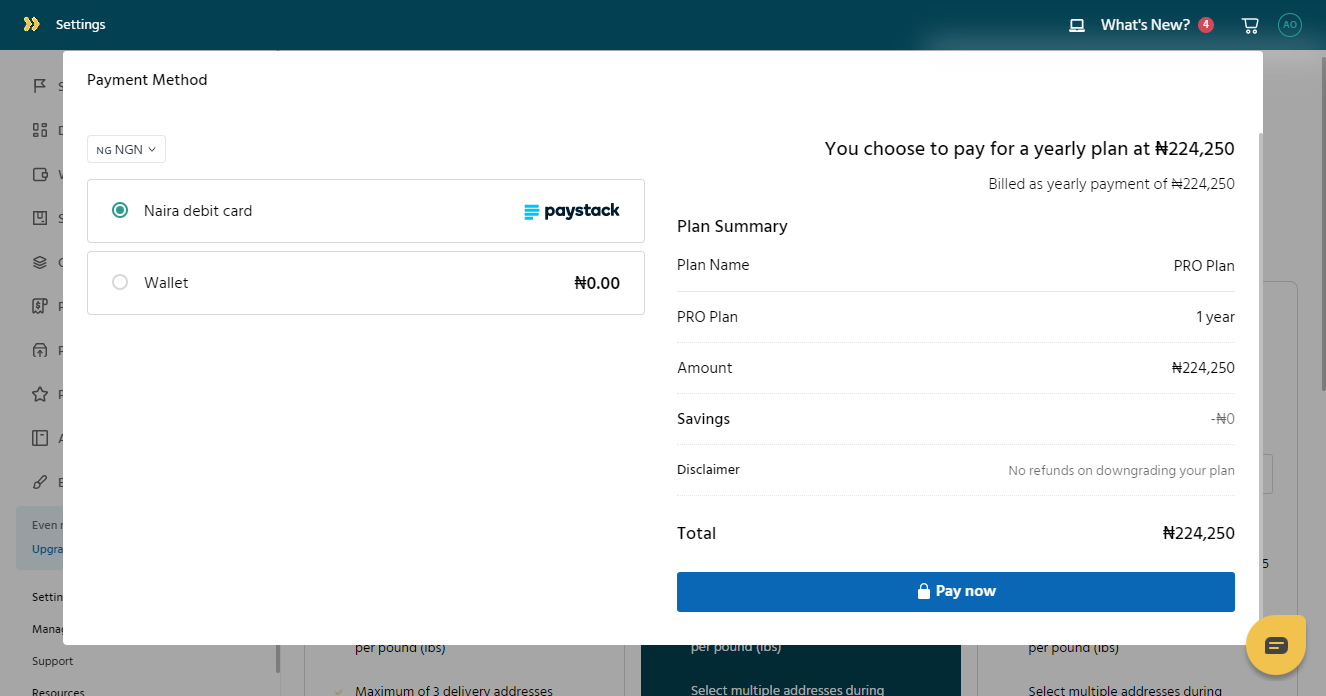 Once we confirm your payment, you will immediately start enjoying the wonderful benefits that come with Heroshe Pro.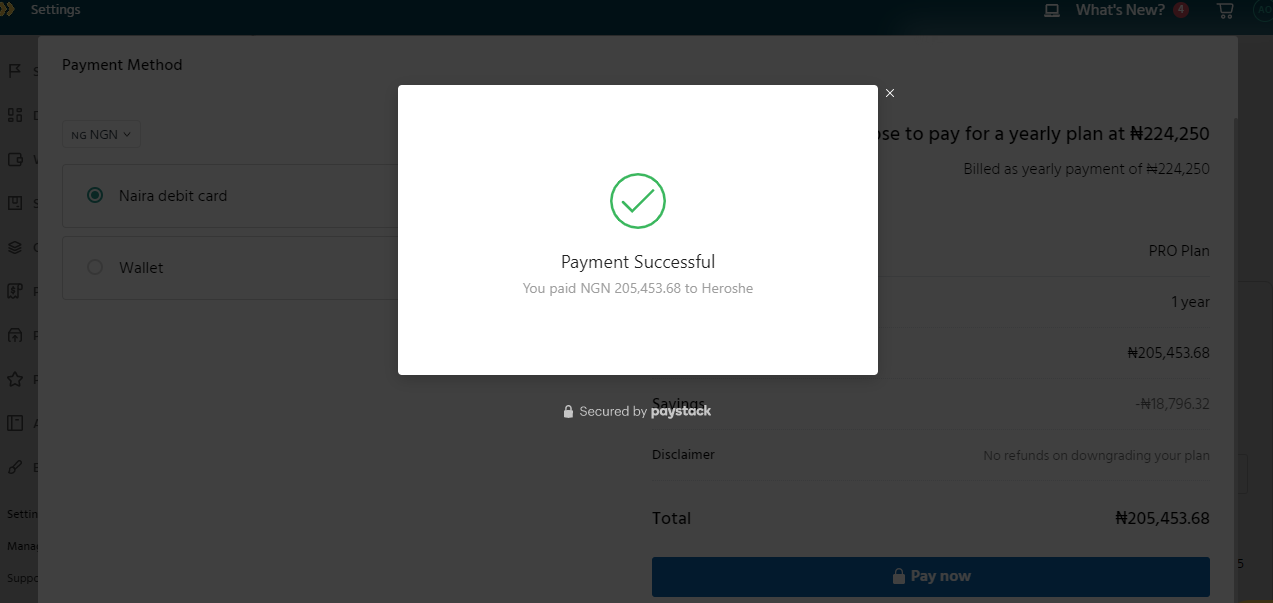 What Are The Benefits of Heroshe Pro?
Congratulations! You have successfully upgraded to Heroshe Pro. Now, take advantage of the premium benefits and features that come with your upgraded plan. Here are some benefits you enjoy using Heroshe Pro:
You can now send 10 split payments links with your contacts.
Discounted shipping and delivery rates.
Tracking in near real-time.
Custom labeling.
Access to last-mile delivery directly from the Heroshe Lagos warehouse to your customers.
How To Manage Your Shipments On Heroshe Pro
Once you upgrade to Heroshe Pro, you can access tools that streamline your shipping process. Let's explore some key features:
Add Unlimited Shipping Addresses:
You can now add up to 10,000 shipping addresses to your account. This allows you to conveniently select the desired destination for each shipment. It does not matter where your customers are; you can now ship directly to them.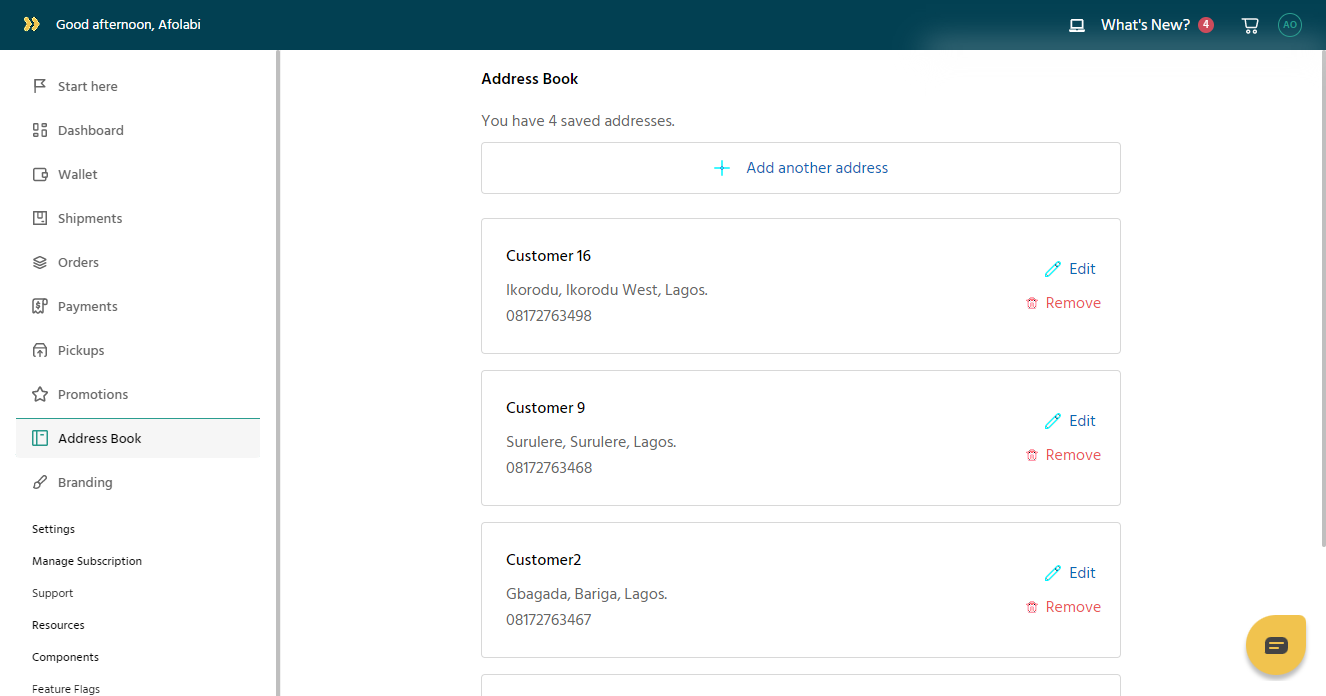 Brand Your Shipments:
Customize the shipping experience for your customers by branding your shipments with your store details. Add your store name to reinforce your brand identity on your shipments. You can read our blog post on branding your shipments to learn more.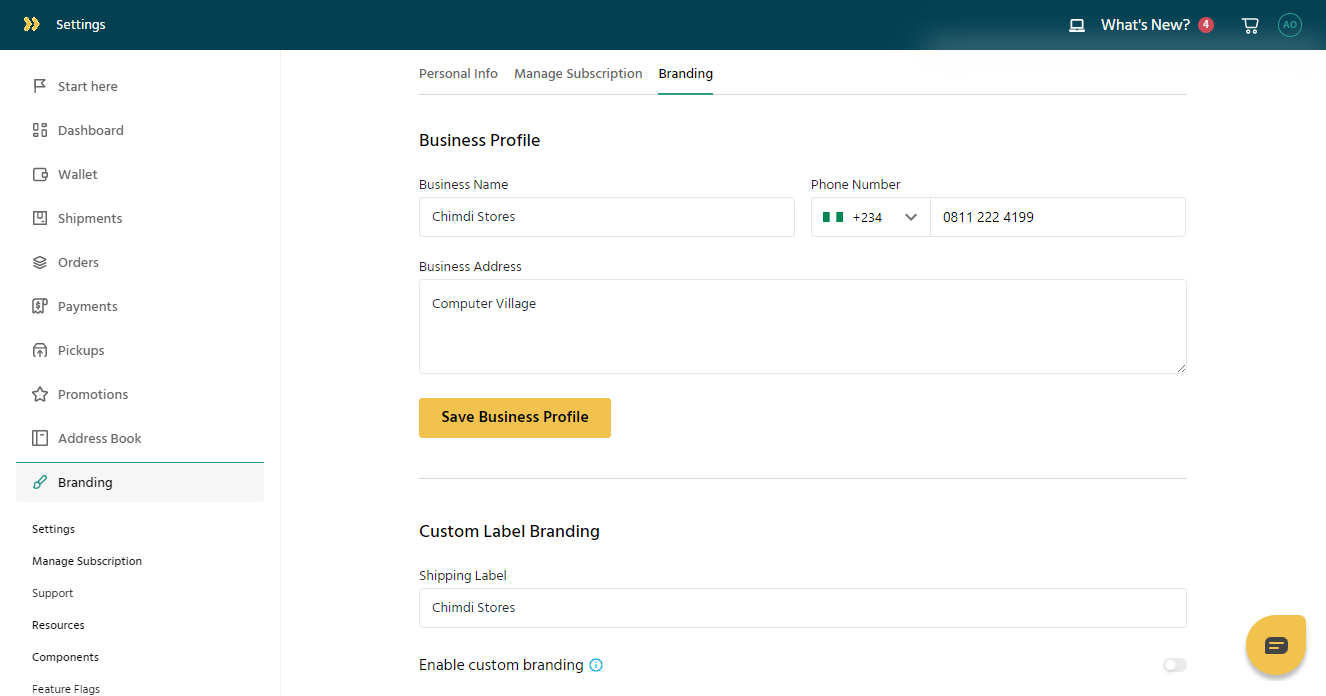 Stay Informed with Notifications and Shipping Status:
Receive timely notifications and updates on the status of your shipments. From the moment your package arrives at our U.S. warehouse until it reaches your doorstep, Heroshe Pro keeps you informed at every step. Stay in the loop with real-time shipping updates, ensuring you are always aware of your package's progress.
Heroshe Pro is a comprehensive shipping solution that streamlines the process of shipping from the United States to Nigeria. Just like Chimdi who has witnessed the love and swift delivery of Heroshe Pro, you too can elevate your business to new heights. Upgrade to Heroshe Pro today and join the league of business owners, getting the best value for money.
---
Enter your email below to join our newsletter