A Comprehensive Guide To Ship From ASOS to Nigeria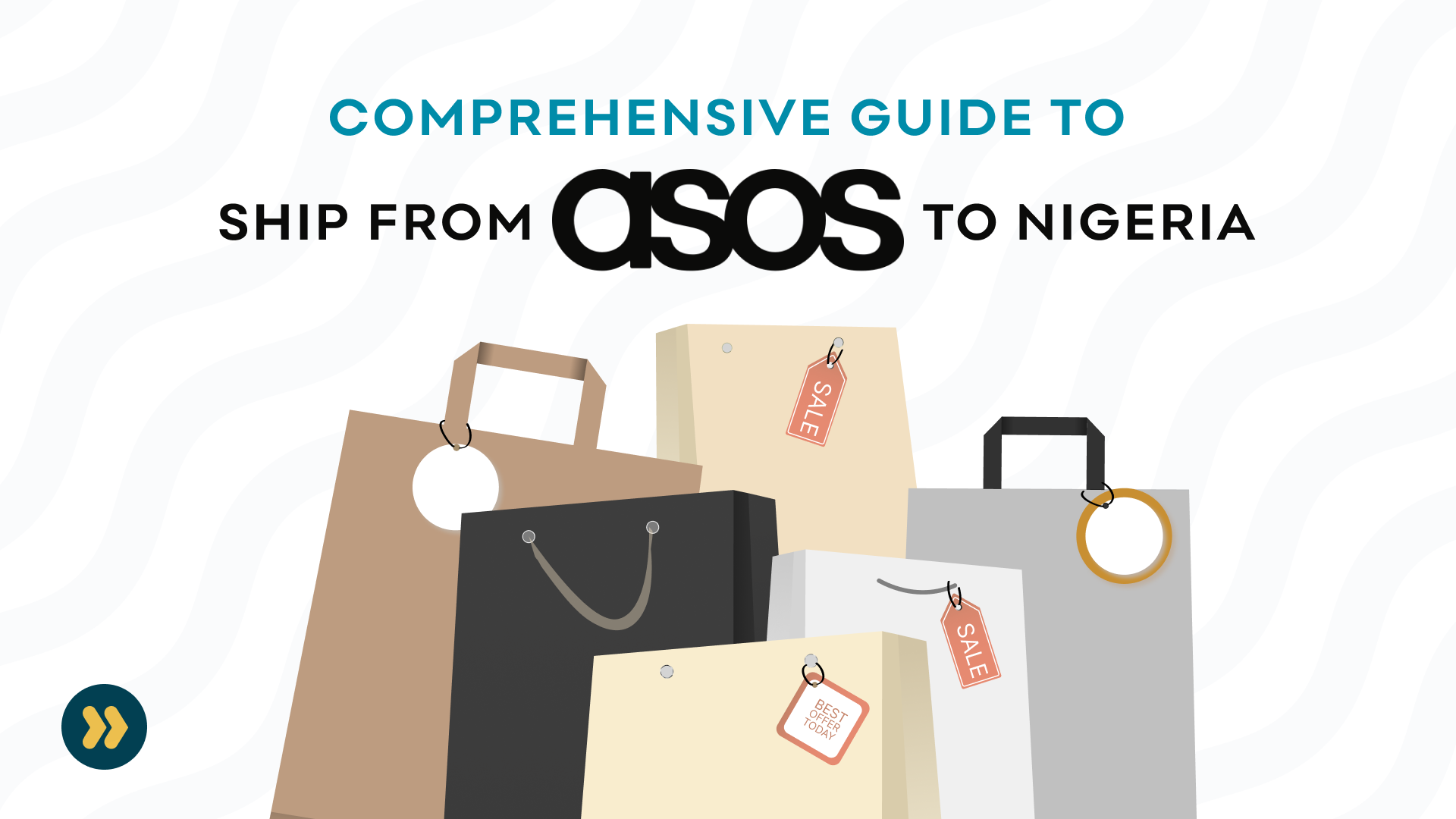 Are you a fashion enthusiast living in Nigeria who likes shopping from the trendy and diverse collection of ASOS? Did you also know ASOS ships to Nigeria? Are you tired of unexpected customs charges eating into your fashion budget when shopping from ASOS? Do you want an affordable way to ship from ASOS to Nigeria? If you are nodding along, I have great news for you!
Shipping from ASOS to Nigeria is not only possible but also convenient and affordable. In this comprehensive guide, I will walk you through buying your favorite fashion items on ASOS and shipping them to Nigeria. And the best part is that you don't have to pay Customs duties! Let's get started!
What is ASOS?
ASOS is a global online fashion and beauty retailer that offers a wide range of trendy clothing, accessories, and beauty products. With over 850 brands and thousands of products, ASOS caters to various styles, sizes, and budgets. It has become a destination for fashion lovers worldwide, offering the latest trends and unique pieces. Unsurprisingly, the U.K. online store gets 70m+ monthly visits to their website.
Why Shop from ASOS?
There are several reasons why you should shop from ASOS since they are a game-changer for fashion enthusiasts in Nigeria:
Unmatched Variety:
ASOS offers an extensive collection of clothing, accessories, and beauty products from established brands and emerging designers. ASOS has it all if you want casual wear, formal attire, or statement pieces.
Inclusive Sizing:
ASOS is committed to inclusivity, offering various sizes for all body types. Their Curve, Tall, Petite, and Maternity collections ensure everyone can find the perfect fit.
Affordability:
ASOS provides options for every budget, from affordable high-street brands to luxury designer labels. With regular sales and discounts, you can snag your favorite pieces at a fraction of the original price.
Fashion Forward:
ASOS stays ahead of the fashion curve, constantly updating its collections with the latest trends and styles. You will always find something fresh and exciting to add to your wardrobe.
Related: 30 Best Affordable U.K. Online Stores For Nigerian Stores
How To Buy Items On ASOS From Nigeria
Before you dive into the world of ASOS and start adding items to your cart, let us familiarise ourselves with the ASOS website and its features. Here is a step-by-step guide to help you buy items on ASOS like a pro:
Open your preferred web browser and visit the ASOS website. To buy items on ASOS, you will need to create an account. Click on the "Sign In" or "Join" button located at the top right corner of the homepage.
Fill in the required details, such as your name, email address, and password. You can also sign up using your Apple, Google, or Facebook account for convenience.
Select the discounts and new drops option so you won't miss out on the sweet discount codes ASOS sends.
Once you log in, you will see a visually appealing homepage showing the latest trends. Explore the various categories, including Women, Men, Accessories, Beauty, Sportswear, and Outlet, to find the items you are interested in.
Use the filtering and sorting options available on the page to narrow your search and find exactly what you are looking for. You can filter by size, colour, brand, price range, body fit, and more.
Click on a product to view its details, including multiple images, a description, size availability, and customer reviews. Pay close attention to the size guide provided to ensure you select the right size for a perfect fit.
Once you find an item you love, click the "Add to Bag" button. You can continue browsing and adding more items to your bag or proceed to checkout.
Now that you have found your must-have fashion pieces on ASOS, it is time to place your order and get them shipped to Nigeria. Click on the shopping bag icon at the page's top right corner to view the items you have added. Review your selections, ensuring that the sizes, colours, and quantities are correct.
Click on the "Checkout" button to begin the checkout process. You will be directed to a page where you can review your order and make any necessary changes. If ASOS can't deliver the item to Nigeria, this is where they will inform you.
On the checkout page, enter your shipping address details. Ensure you provide accurate information, including your full name, address, city, state, and zip code. If you use a package forwarding service, like Heroshe, manually enter the U.K. address provided on your dashboard.
Ensure that your name matches your account name and that Heroshe is in the first address line so we can process your package seamlessly.
ASOS offers various shipping methods, including free standard shipping and express shipping for a fee. Choose the option that suits your needs and budget. Remember that the shipping cost and estimated delivery time may vary depending on your selection.
Select your preferred payment method from the available options. ASOS accepts credit cards, debit cards, PayPal, and Klarna (in select regions). Enter your payment details and complete the transaction.
Before finalising your purchase, review your order summary to ensure all the details are correct. Double-check the items, sizes, and shipping address. If everything looks good, click the "Buy Now" button to submit your order.
Congratulations! You have successfully placed your order on ASOS. Now it is time to sit back, relax, and eagerly await the arrival of your fashion items at the Heroshe warehouse.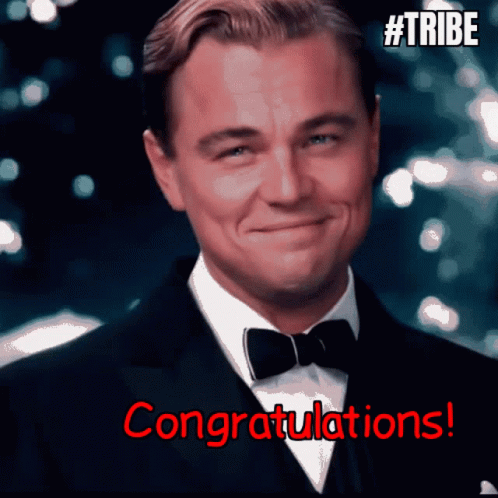 How to Pay on ASOS from Nigeria
One of the most common questions we get from our customers is, "How can I pay on ASOS from Nigeria?" ASOS provides several payment methods to cater to the needs of Nigerian shoppers. Here are some popular options:
Credit or Debit Card
You can use your Nigerian dollar card to make payment on ASOS. Ensure that your card is enabled for international transactions and has sufficient funds to cover your purchase.
PayPal
If you have a PayPal account, you can link it to your ASOS account and use it as a payment method. PayPal provides an added layer of security and convenience for online transactions.
Virtual Dollar Cards
Another popular method is to use virtual dollar cards. These cards allow you to make payments in USD, which is one of the currencies ASOS accepts. You can obtain virtual dollar cards through services like PayDay, Chipper Cash, and ALAT By Wema, which provide a seamless and secure way to pay for your ASOS order.
Gift Cards
If you have an ASOS gift card, you can redeem it during the checkout process. Gift cards are a great option for budget-conscious shoppers or those looking to treat themselves or others to a fashion splurge.
You should choose a payment method that suits your preferences and ensures a smooth and secure transaction.
Does ASOS Ship To Nigeria?
Yes, ASOS ships to Nigeria. However, you should note that some items have delivery limitations and can't be shipped to Nigeria, so you may need to consider alternative shipping methods.
How Can I Ship From ASOS to Nigeria?
There are different shipping methods available for you to ship from ASOS to Nigeria. Here are some popular options:
Option 1: Standard Shipping
Standard shipping is the most common and affordable method for shipping from ASOS to Nigeria. Delivery takes about 10 to 14 days, depending on customs and local post services. Skynet (not the Terminator) officially handles delivery and returns from ASOS to Nigeria.
When you spend over £100 at ASOS, delivery is free; otherwise, it's £17.50 for standard delivery. This method has no tracking, and you will pay a customs fee.
Option 2: Express Shipping
You can opt for express shipping if you want to receive your ASOS order quickly. This method ensures faster delivery, usually within 4 working days. Express shipping also provides tracking information so you know the progress of your package. It is generally more expensive than standard, and DHL handles this. Like the standard option, you will also pay a customs fee.
Option 3: Ship To Nigeria Using Heroshe
You can use a cross-border shipping company like Heroshe. Cross-border shipping is when a company ships your items to another country for you.
Heroshe gives you a free U.K. address to shop on ASOS as a U.K. resident. Once ASOS delivers your items to our address, we will process and ship them to your doorstep in Nigeria in 5 - 7 working days. This method offers reliable tracking with no customs fee, saving you money on shipping costs.
How to Use Heroshe for Shipping from ASOS to Nigeria
Using Heroshe to ship your ASOS items to Nigeria is simple and straightforward. Here's a step-by-step guide to get you started:
Step 1: Sign Up with Heroshe
Visit the Heroshe website and sign up for an account. Provide the necessary details, including name, email, phone number, country, and password. Don't forget to input the referral code if a friend referred you. Click "Create a New Account" after ensuring accurate information.
Step 2: Get Your Free UK Address
Once you have an account, you will find the free UK address on your dashboard. This address will serve as your delivery destination when shopping on ASOS.
Related: 10 Simple Tips For Every Heroshe First-Time Customer
Step 3: Shop on ASOS
Browse the ASOS website, add your favourite fashion items to your cart, and proceed to checkout. Enter the Heroshe U.K. address as the shipping address during the checkout process.
Step 4: Notify Heroshe
Once you place your ASOS order, head to your Heroshe dashboard and input the ASOS tracking number. This step ensures that Heroshe is promptly informed about your incoming package, allowing us to notify you when you receive it.
Step 5: Pay For Your Shipment
Pay the shipping fee to ship your items to Nigeria. You can find the payment details on your Heroshe dashboard. You can use the Heroshe shipping calculator to estimate how much you will pay. Review the charges and verify the content of the item you are shipping before paying. Once your payment is processed, we will prepare your packages for shipping. You will also upload your proof of purchase at this stage.
Related: Everything You Need To Know About Proof of Purchase
From there, you can settle the shipping fee (shipping costs $8 per lb), and your fashion items will be in Nigeria within 5 to 7 working days!
Step 6: Receive Your ASOS Items In Nigeria
Sit back and relax as your ASOS items make their way to Nigeria. You can track your shipment on the Heroshe platform, allowing you to stay informed about its progress. Before you know it, your fashion items will get delivered right to your doorstep.
Once your packages arrive in Nigeria, you have two options depending on your choice. You can pick it up for free at the Lagos warehouse or deliver it to your doorstep for a fee. Inspect the packages carefully upon delivery to ensure they are in good condition and that all the items you ordered are present.
Why Choose Heroshe for Shipping from ASOS to Nigeria?
Heroshe is your best option for shipping from ASOS to Nigeria. You will pay £17.50 and customs fees when you ship directly with ASOS. It can be complicated, so having a trusted shipping partner like Heroshe is important. Here are some reasons to choose Heroshe for ASOS shipping to Nigeria:
Track Your Shipments with Ease
With Heroshe, you can easily track ASOS shipments from the U.K. to Nigeria. Our user-friendly platform lets you stay updated on your packages' status, ensuring peace of mind throughout the shipping process.
Convenient Payment Options
Heroshe offers a range of payment solutions to make your shopping experience seamless. Choose from options like Paystack, PayPal, Stripe, Split Pay, or your Heroshe Wallet, allowing you to pay in the best currency.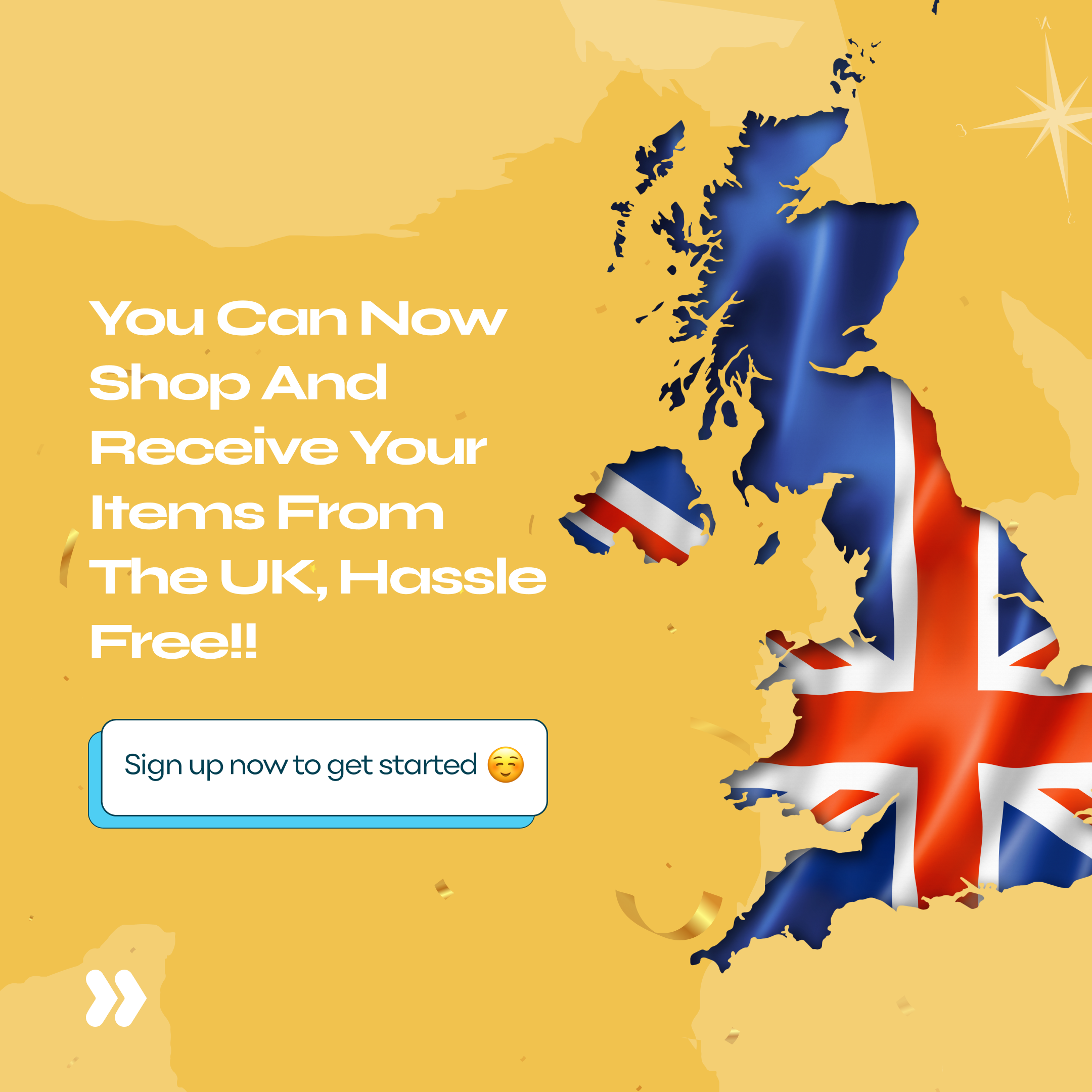 Personalised Updates
We understand the excitement of waiting for your fashion items to arrive. That is why we provide consistent updates on your shipment's status, keeping you informed from the moment we receive your package until it reaches your doorstep.
Fast and Reliable Delivery
At Heroshe, we prioritise speed and efficiency. With our expedited shipping services, you can receive your ASOS items in 5 - 7 working days, eliminating the long wait times associated with traditional shipping methods.
Safe and Secure Shipping
Heroshe ensures that your package is safe and secure during shipping. We handle fragile items carefully and ensure you get your package in the same state we received.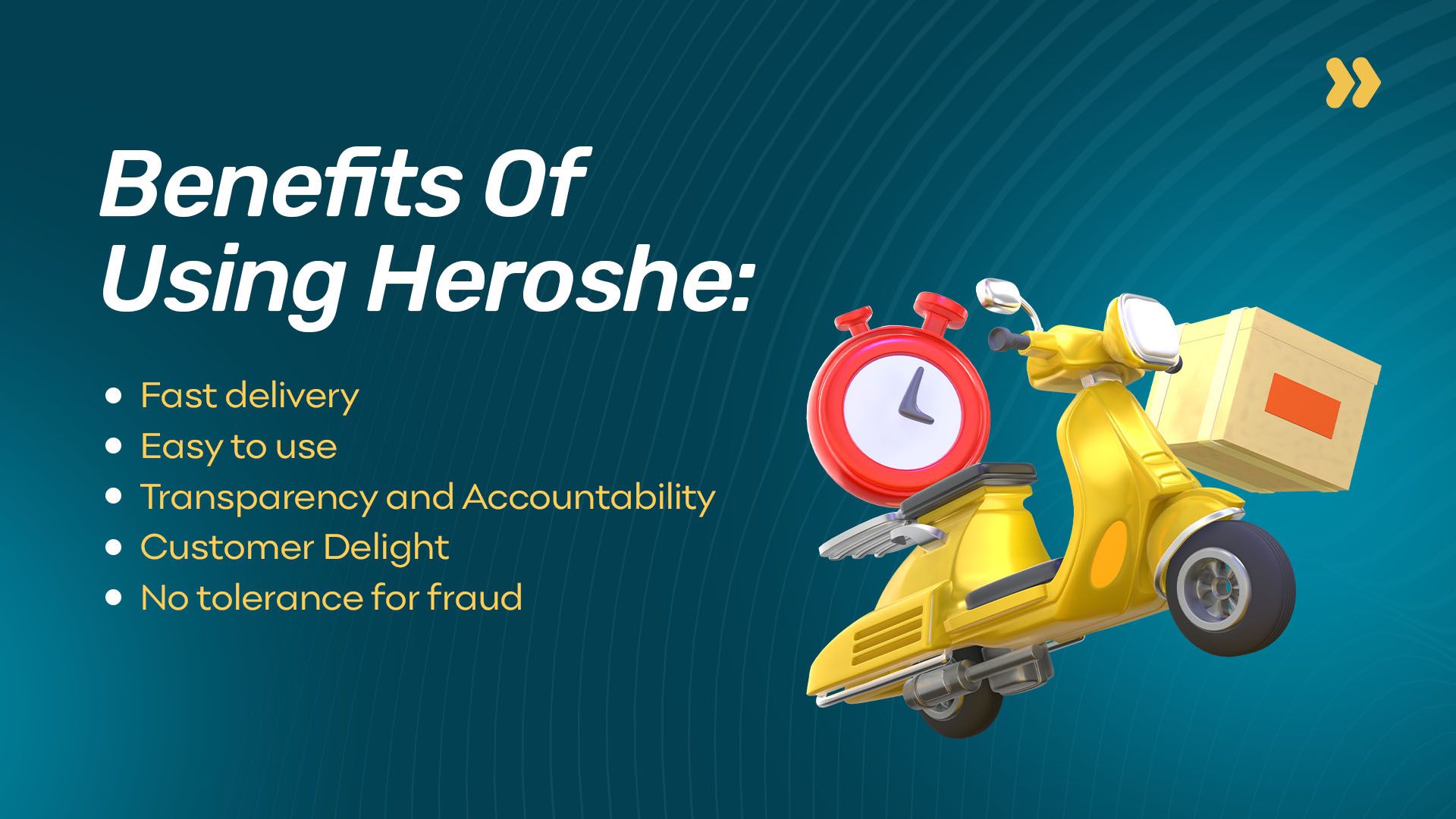 Ease of Use
Using Heroshe is so easy! Even my 78-year-old dad can use it without contacting customer service! Everything from signing up to funding your wallet and picking up is seamless.
In conclusion, Heroshe makes buying fashion items and accessories from ASOS easy and affordable, and shipping them to Nigeria. Our mission is to deliver a delightful shipping experience with a touch of love and swift delivery. With our services, you can rest assured that your packages will arrive securely and punctually. Whether you want to buy items on ASOS or any other platform, Heroshe supports you at every step.
So, why wait? Sign up with Heroshe today and unlock a world of fashion possibilities!
Frequently Asked Questions About Shipping From ASOS To Nigeria
Q: Can I shop from ASOS and ship my items directly to Nigeria?
A: ASOS offers direct shipping to Nigeria for some items. However, you can use Heroshe to ship from ASOS to Nigeria at $8 per lb.
Q: How long does it take for packages to be delivered from ASOS to Nigeria?
A: The delivery time can vary depending on the shipping method you choose and any customs clearance processes. Typically, packages can take 5 to 7 days to arrive in Nigeria, depending on the shipping method.
Q: Are there any additional fees, such as customs charges, when shipping from ASOS to Nigeria?
A: Yes, there may be import duties, taxes, and other fees imposed by Nigerian customs authorities. But if you use Heroshe, you will not pay any other fee apart from the $8 shipping fee.
💡
Please note that there is an additional fee if you choose the home delivery option.
Q: Does ASOS offer free shipping to Nigeria for a certain order amount?
A: Yes, orders exceeding £100 on ASOS qualify for free shipping to Nigeria.
Q: What is the cost of standard shipping from ASOS to Nigeria?
A: The standard shipping charge is £17.50 for orders below £100. If you use Heroshe, you only pay $8 per lb.
Q: Can I return items I ordered from ASOS in Nigeria?
A: Yes, ASOS generally allows returns, but review their return policy for specifics regarding returns from Nigeria.
Q: Do I need to be present to receive my ASOS package in Nigeria, or can someone else sign for it?
A: Someone else can typically sign for the package as long as they are authorised by you to do so.
Q: What should I do if there's an issue with the quality or condition of the items I receive from ASOS in Nigeria?
A: Contact ASOS customer service to report any quality or condition issues for assistance.
---
Enter your email below to join our newsletter