A Simple Guide To Using The Heroshe Smart Locker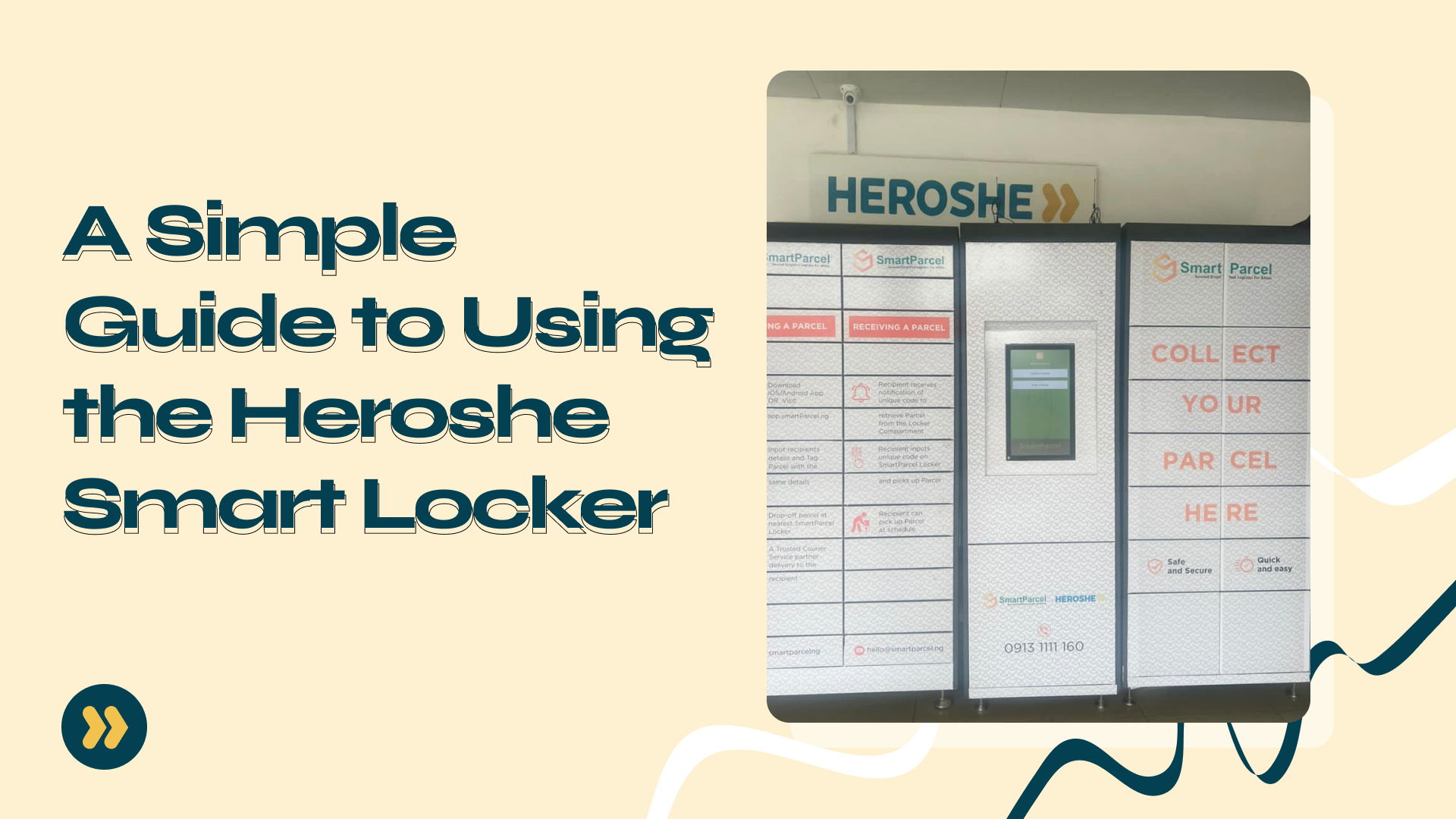 Before I joined the Heroshe team, I had this memorable encounter. I'd ordered three beautiful pairs of New Balance shoes from Amazon, all shipped to Nigeria through Heroshe. When the notification finally came in, announcing their arrival at the Lagos warehouse, I was very excited and quickly arranged a pickup for 2 p.m.
Full of anticipation, I left Ojodu around 1 p.m., estimating a smooth journey of less than an hour. Little did I know that fate had a different plan for me that day. Daddy Bubu's unexpected visit to Lagos blocked roads and "go slow" all around. Can you believe it took me until 5:30 p.m. to finally reach the Heroshe Lagos Warehouse? By then, the workday had ended, and my heart sank as I realized I had to leave empty-handed, with no choice but to reschedule my pickup for another day.
I share this story not to talk about my past problem but to ensure you never experience such a rollercoaster of emotions. I am excited to introduce you to the Heroshe Smart Locker!
What Is The Heroshe Smart Locker?
The Heroshe Smart Locker is a cutting-edge parcel locker system designed to transform how you pick up your packages. This advanced and secure solution eliminates the need to rush to the Heroshe office by 5pm, offering you a convenient alternative. Our user-friendly system removes the need to interact with our representatives. It ultimately saves you time and provides a smooth and efficient pickup experience. And the best part? It fits all sorts of things, from small stuff like perfumes from Amazon to bigger items like a PS5 gaming console from Best Buy.
With the Heroshe Smart Locker, the frustration of missed pickups becomes a thing of the past. The locker's state-of-the-art technology ensures your items are safe and secure. We designed its operating hours to align with your schedule, allowing access from 9 am to 7 pm, Mondays through Fridays, and from 10 am to 7 pm on Saturdays. This flexibility ensures you can collect your packages on your terms, bringing ease and simplicity to the process.
Related: Tips For First Time Heroshe Customers
How Does The Heroshe Smart Locker Work?
The Heroshe Smart Locker uses a simple system to make the pick-up process at the Lagos warehouse easier. When you choose the pick-up option when shipping an item to Nigeria, you can use the locker as far as your item fits. When your scheduled day arrives, the Lagos warehouse operations team fills the locker with parcels that can fit inside. If you have a pick-up scheduled for that day, you will receive an email with a unique 4-digit pick-up code.
To collect your item:
Visit the Lagos Warehouse.
Go to the big box with a screen under the Heroshe logo.
Click on "Collect a Parcel" and enter the pick-up code at the locker's touchscreen interface. The locker will then automatically open, allowing you to retrieve your package.
The entire process takes less than three minutes. It is quick, convenient, and hassle-free.
What Time Can I Access The Heroshe Smart Locker?
You can access the Heroshe Smart Locker from 9 am to 7 pm, Mondays through Fridays, and from 10 am to 7 pm on Saturdays.
Benefits Of Using The Heroshe Smart Locker
There are two major benefits you can enjoy with the Heroshe Smart Locker:
Enhanced Security:
One of the primary benefits of using a Heroshe Smart Locker is the enhanced security it provides. The Heroshe Smart Locker provides a secure and monitored environment for your parcels. The lockers are equipped with surveillance cameras and advanced locking mechanisms, ensuring the safety of your packages.
24/7 Accessibility:
Unlike our former pick-up method that required you to come during work hours, the Heroshe Smart Locker offers accessibility for longer hours. Whether you work long hours or Lagos traffic is "doing you strong thing," you can collect your packages at a time that suits you.
Ease of Use:
Navigating the Heroshe Smart Locker system is very simple. The intuitive interface guides you through the process effortlessly. Follow the on-screen instructions to retrieve your package – no complex steps or lengthy procedures.
Tips For Efficient Parcel Pick-up Using The Heroshe Smart Locker
To make the most of your Heroshe Smart Locker experience, here are some tips for efficient parcel pick-up:
Keep Track of Delivery Updates:
Stay updated on the status of your package by regularly checking for delivery notifications. Ensure you receive the pick-up code before heading to the Heroshe warehouse. If you don't receive a pick-up code the morning of the delivery, you can reach out to us on any of our communication channels.
Plan Your Pick-up:
If you have many packages to collect, plan your pick-up accordingly. Please take note of your PIN code and keep it safe. This will save you time and effort during the pick-up process.
Be Mindful of Locker Expiry:
The Heroshe Smart Locker pin code expires after twenty-four hours. Ensure you collect your package by the end of that day to avoid any inconveniences or the need to reschedule.
The Heroshe Smart Locker aligns with our aim of providing hassle-free shipping from the U.S. and U.K. to Nigeria, all while prioritizing love and swift delivery. Gone are the days of missed deliveries and the need to get to the Lagos warehouse before 5 pm. With the Heroshe Smart Locker, you can pick up your packages at your convenience.
Oya, it is time to visit your favorite online stores, buy your items, ship to our U.S. and U.K. warehouses, and effortlessly ship to Nigeria using Heroshe. See you on your dashboard. 😉
---
Enter your email below to join our newsletter