47 Most Profitable Small Business Ideas in Ghana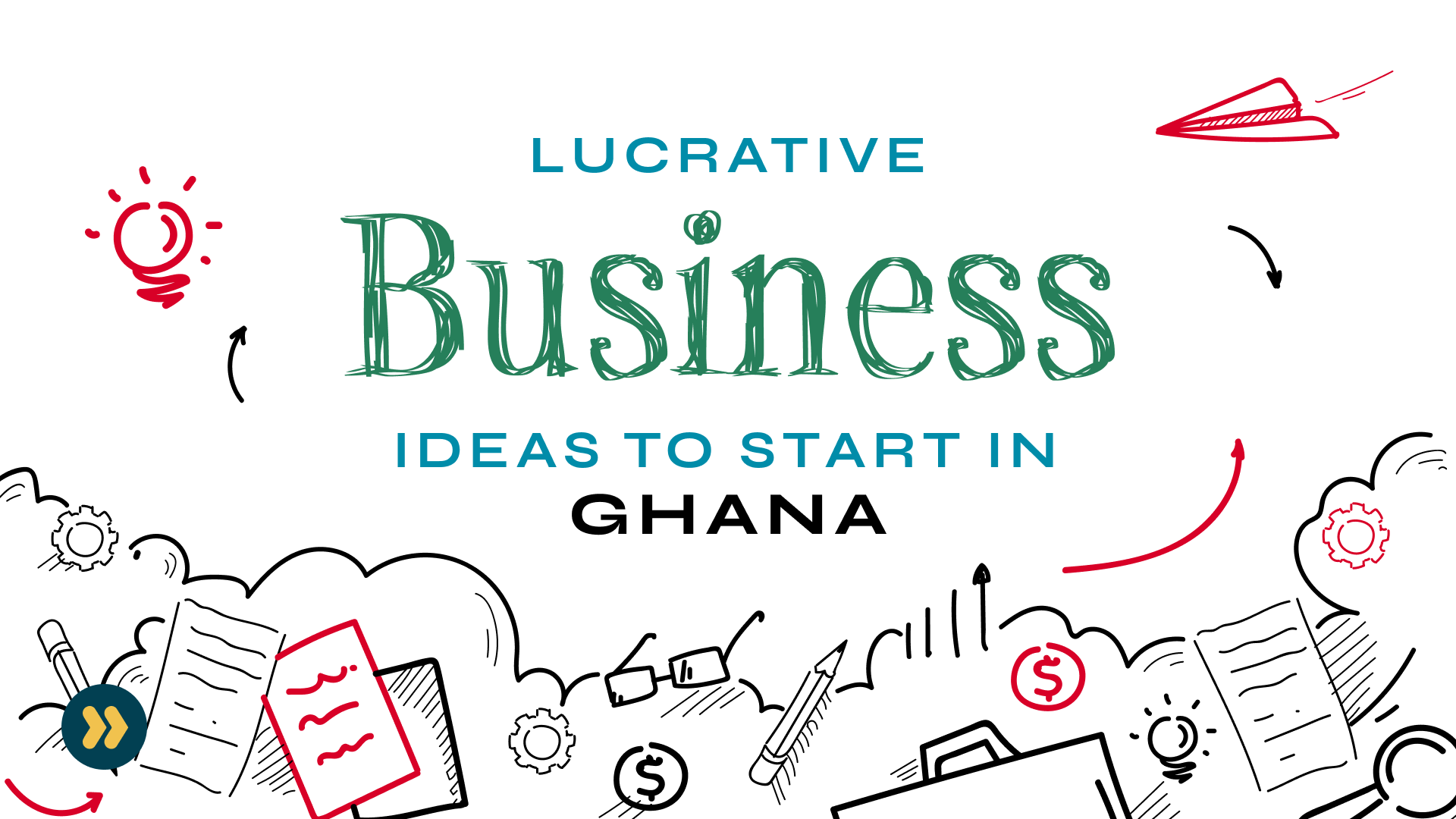 Are you a Ghanaian or a foreigner in Ghana looking to start a business? Are you in need of small business ideas that need low capital? Then Chale, you are not alone. Akan had always dreamed of starting his own business in Ghana. He was a young entrepreneur with a burning desire to make a mark in his home country.
Akan started his quest for business opportunities in Ghana with a limited budget but plenty of determination. He knew Ghana's favorable business environment, good road networks, and stable electricity supply offered many opportunities. He was ready to tap into these opportunities and create a business to improve his life.
Now, let's see the many possibilities that Akan discovered. What are the top small business ventures that can make your modest investment successful? How can you navigate the Ghanaian market and find the perfect opportunity that aligns with your interests and budget? Join me as I reveal a secret list of profitable small business ideas in Ghana that you can start with limited funds. Get ready to empower yourself with the 47 most profitable small business ideas to start in Ghana. Let's get started.
Why Start a Business in Ghana?
Before diving into the list of small business ideas, there are great reasons to start your entrepreneurial journey in Ghana.
Here are some excellent reasons to start a small business in Ghana:
Peaceful and Business-Friendly Environment
According to the Global Peace Index, Ghana is currently ranked among the top 10 most peaceful African countries. This peaceful environment creates a conducive atmosphere for businesses to thrive. The sound macroeconomic environment makes it one of the best places for doing business in West Africa.
Good Road Networks
Ghana has well-structured road networks that help ease the movement of vehicles and people, allowing businesses to operate smoothly.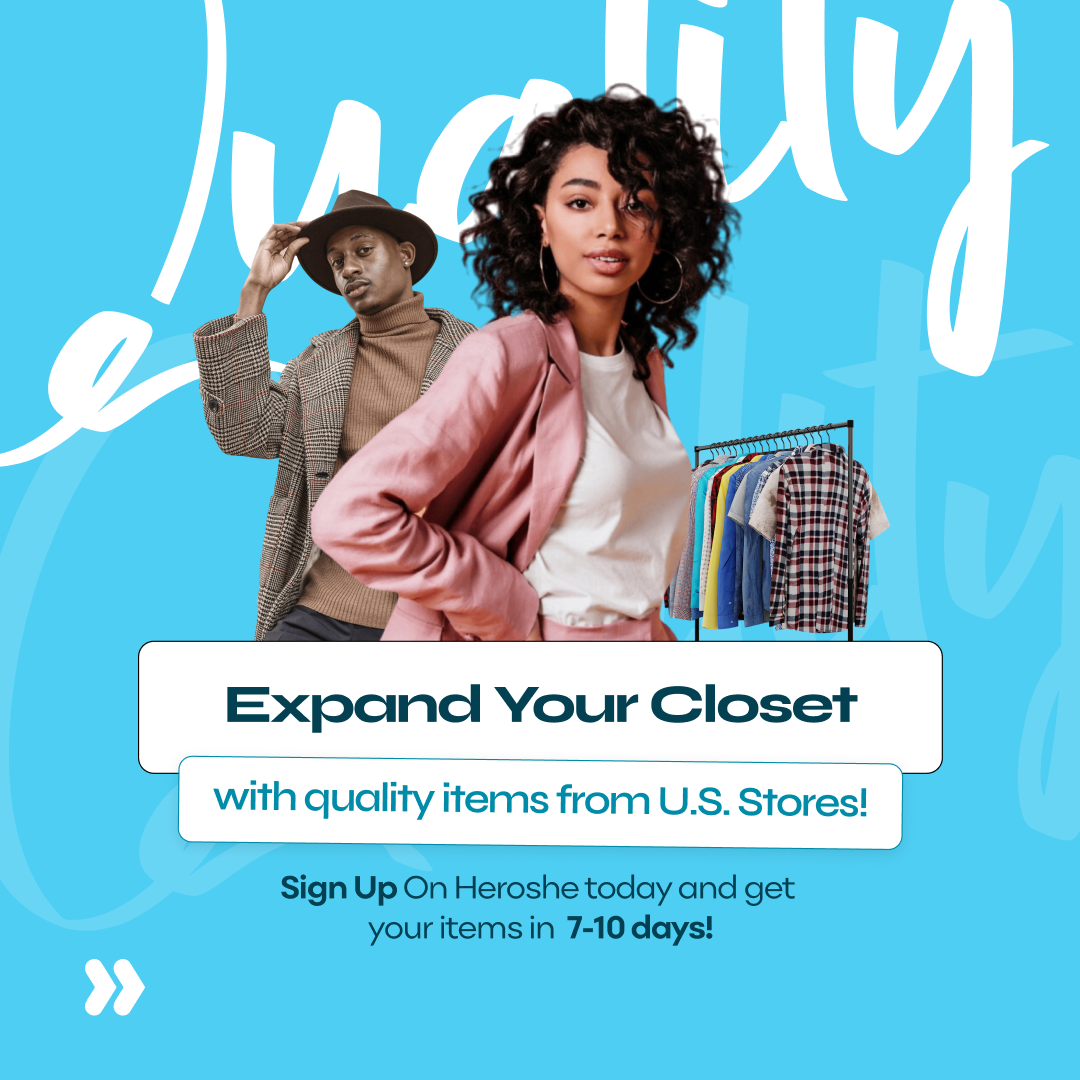 Adequate and Stable Electricity Supply
Ghana boasts a steady power supply, a significant advantage for businesses. This reliable electricity supply is one of the reasons why foreign investors prefer setting up businesses in Ghana compared to neighboring West African countries. It's also why many large companies have shifted their base from neighboring countries to Ghana.
Expanding Stock Market
The Ghana Stock Exchange (GSE) is the fifth-largest in Africa and the third-largest in Sub-Saharan Africa. This expanding stock market allows businesses and investors to raise capital and grow portfolios.
Now that we have explored the advantages of doing business in Ghana let's dive into the 47 profitable small business ideas you can start in 2023.
Related: Everything You Need To Know About Black Friday 2023
What Are The Most Profitable Small Business Ideas in Ghana?
Let us get right to the top profitable small business ideas in Ghana.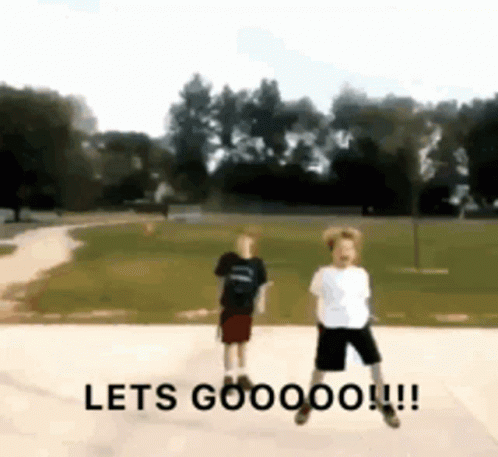 Dropshipping:
If you want to start a business immediately, dropshipping is your best bet! Dropshipping is a very promising business idea in Ghana, and here's why you should dive into it. Ghana's e-commerce sector is rising, with more Ghanaians turning to online shopping for convenience and variety. With dropshipping, you can tap into this trend without needing significant capital investment or managing inventory. This model allows you to partner with suppliers who handle the inventory and shipping, leaving you to focus on marketing and customer service. The flexibility and low entry barriers make dropshipping attractive for budding entrepreneurs.
To start your dropshipping business in Ghana, you need to select a niche that aligns with local preferences and conduct thorough market research. Then, find reputable suppliers who offer dropshipping services. Create an e-commerce platform, be it a website or online store on a platform like Shopify, and build a strong online presence using social media, search engine optimization (SEO), and content marketing. Focus on providing excellent customer service to build trust and reputation. With dedication, this low-risk, high-reward business model can make you good money in Ghana's evolving e-commerce landscape.
For a comprehensive step-by-step guide, be sure to explore our article on how to start a successful dropshipping business in Ghana.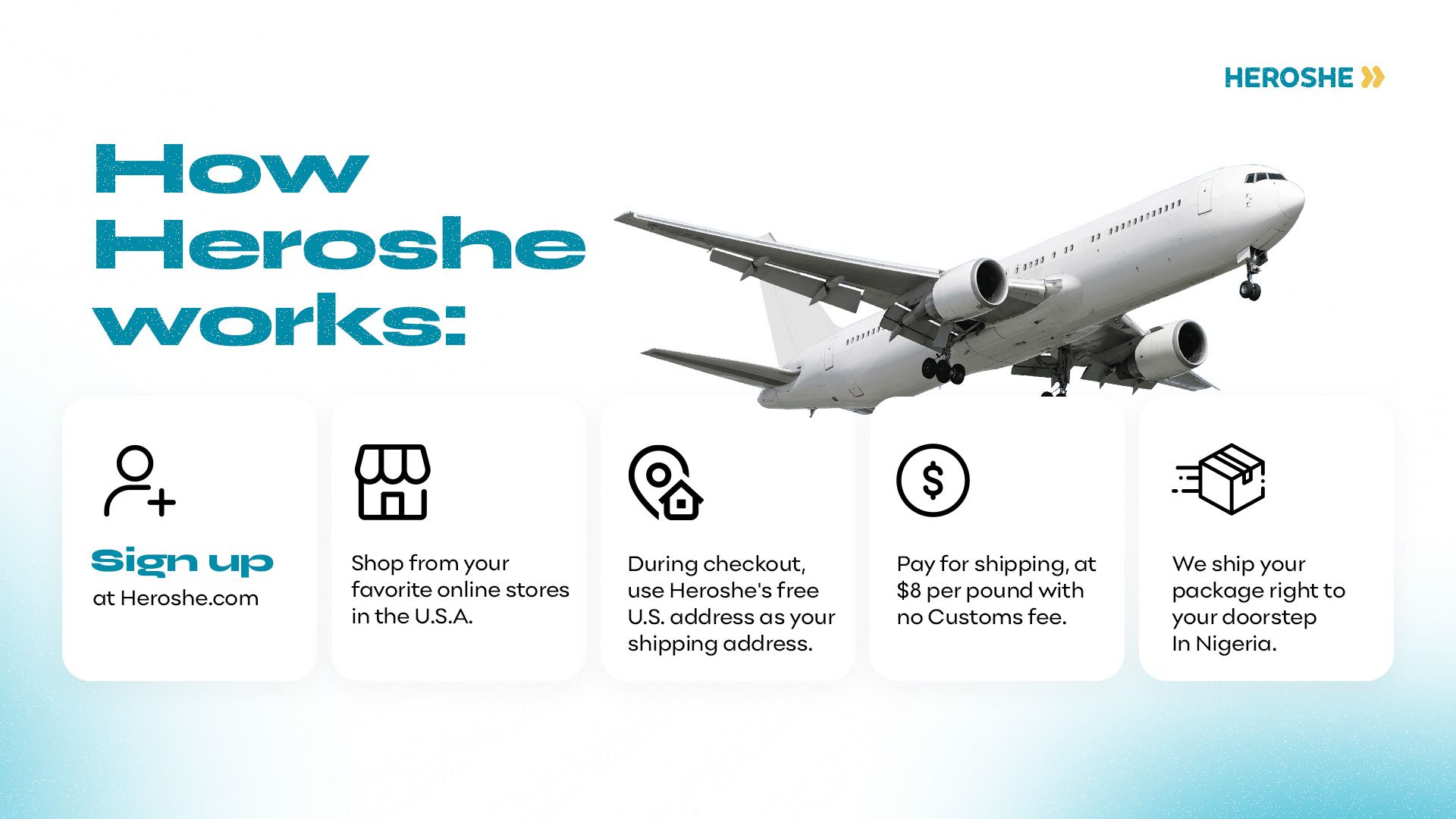 Framed Prints Ecommerce:
If you have a passion for art and a knack for creativity, starting an online business that sells framed prints can be a lucrative business in Ghana. You can provide interior designers and homeowners an excellent service by creating and selling framed prints online.
To start this business, you must invest in high-quality materials such as cotton-based matted paper and high gloss photo paper. These materials will ensure that your framed prints are of the highest quality and visually stunning. You can also create the prints from the comfort of your own home, reducing overhead costs and increasing your profits.
Content Writing Company:
In today's digital age, content is king. As a content writer, you can provide a valuable service by writing, editing, and publishing high-quality content for businesses and organizations. Whether it is blog posts (like this), product descriptions, or social media content, your words can significantly impact you. With the increasing demand for online content, a content writing company can be a profitable source of passive income.
To start a content writing company in Ghana, you need thorough market research and niche selection. You must also create a well-defined business plan and establish a professional website. This will help you better understand your potential clients and their needs. It will also outline a strategy for your business and establish a strong online presence to attract clients.
Food Truck:
If you have a passion for cooking and enjoy the thrill of entrepreneurship, starting a food truck business in Ghana can be an exciting venture. Food trucks offer a unique dining experience, bringing delicious meals to various locations and events.
To succeed in the food truck industry, it is crucial to identify gaps in the market and offer something different from existing food trucks. By providing a diverse menu and exceptional customer service, you can attract a loyal following of food enthusiasts.
Location is a key factor in the success of a food truck business. Conduct thorough research to identify areas with high foot traffic and demand for diverse culinary experiences. This business requires careful planning and adherence to local regulations and health codes. You can carve out a niche in the vibrant Ghanaian culinary scene by ensuring compliance and delivering outstanding food and service.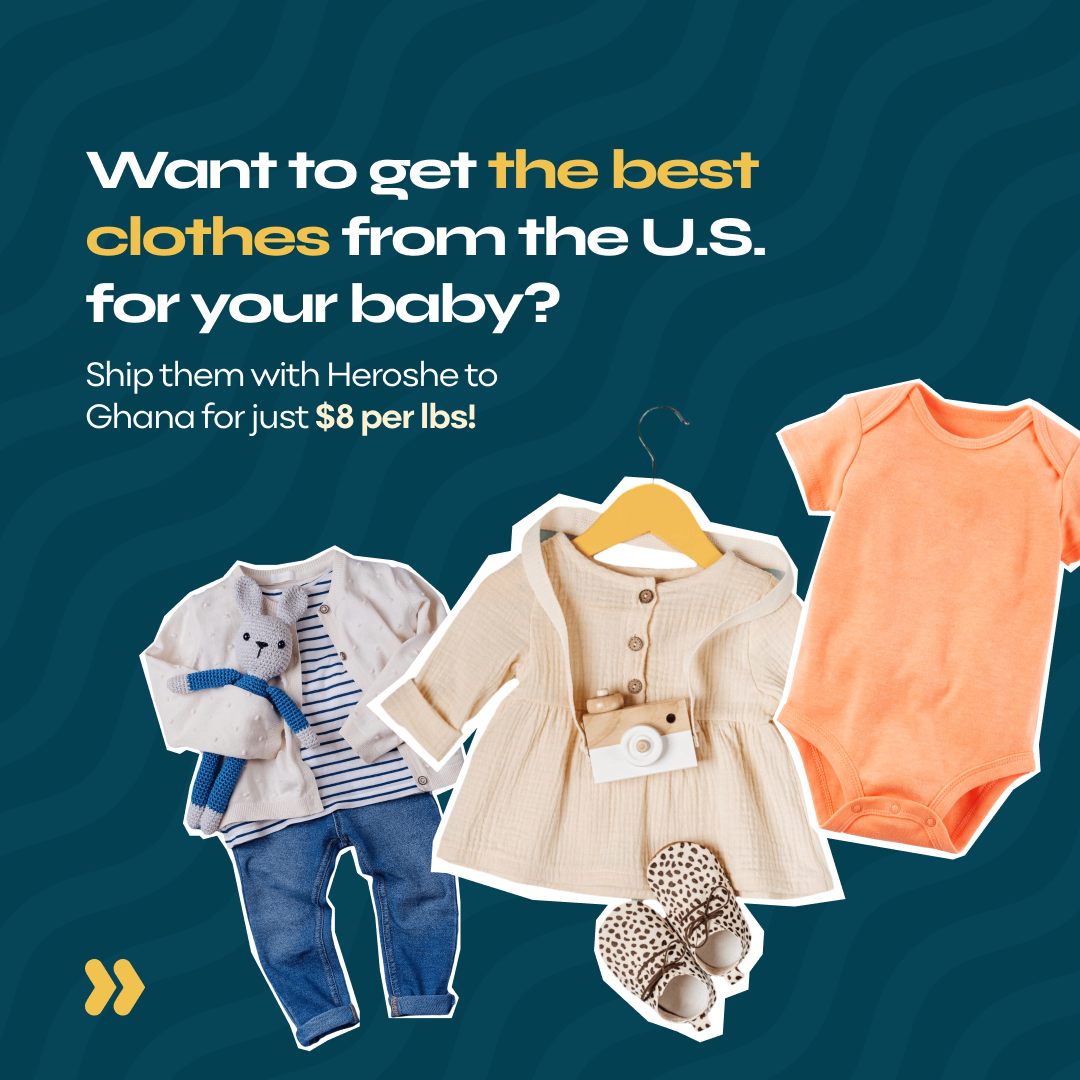 Mobile Personal Trainer:
Are you passionate about fitness and enjoy helping others achieve their health goals? Consider becoming a mobile personal trainer. This rewarding side hustle allows you to earn extra income while positively impacting people's lives
The fitness industry is highly competitive, but establishing a reputation as a skilled and dedicated trainer can attract a steady stream of clients through referrals. To kickstart your mobile personal training business, it's essential to register for certification courses to gain the necessary qualifications.
To attract your first clients, leverage the power of social media and online advertising. Creating a strong online presence through social media platforms and a professional website can also help you showcase your expertise and attract potential clients.
Online Jewelry Store:
The online jewelry store industry has experienced rapid growth in recent years, driven by the convenience and extensive selection it offers customers. Starting an online jewelry store can be a highly profitable business venture in Ghana.
To thrive in this competitive industry, it's crucial to identify a niche and differentiate your store from the competition. By offering unique and high-quality jewelry pieces, you can attract customers looking for one-of-a-kind accessories. To ensure the success of your online jewelry store, invest in a robust e-commerce platform and establish partnerships with reputable suppliers. Implement effective marketing strategies to drive traffic to your website and convert visitors into satisfied customers.
Barber Shop:
The men's grooming industry is a thriving market, offering many opportunities for entrepreneurs. Starting a barber shop in Ghana can be profitable, as men and boys consistently seek grooming services regardless of economic conditions.
To succeed in the barbershop industry, creating a unique and welcoming atmosphere that distinguishes your establishment from competitors is essential. You can attract a loyal customer base by providing exceptional service, skilled haircuts, and a comfortable environment.
Investing in high-quality equipment and grooming products is crucial to deliver outstanding results and earn customer trust. Additionally, fostering relationships with local businesses and leveraging social media platforms can help you reach a broader audience and increase brand visibility.
Graphic Design Business:
Graphic design plays a vital role in today's visual-centric world. By starting a graphic design business, you can use your artistic skills and creativity to help businesses and organizations communicate their messages effectively. Graphic designers create logos, brochures, ads, and other marketing materials for clients. They also design websites and digital content, including social media graphics. By specializing in a specific type of design or becoming a versatile generalist, you can cater to a wide range of client needs.
Starting a graphic design business requires a deep understanding of design principles, proficiency in design software, and strong communication skills. Clients rely on graphic designers to bring their ideas to life, so effective collaboration and clear communication are essential.
When pricing your graphic design services, consider factors such as the complexity of the project and the value you provide to clients. You can charge clients per hour or with fixed pricing based on the nature of the project. You can establish a reputable graphic design business in Ghana by delivering exceptional designs and providing excellent customer service.
Blogging:
Blogging has evolved from a personal online journal to a highly sought-after and profitable business. It offers a creative outlet to reach a broader audience and work on your own terms.
Blogs have become a trusted source of information for internet users, with 77% of users reading blogs regularly. By choosing a niche you enjoy writing about and creating a content strategy, you can attract a dedicated audience and potentially monetize your blog through various channels such as affiliate marketing, sponsored content, or selling digital products.
Starting a blog requires careful planning and consistent effort. Building a mailing list and establishing a regular posting routine is essential for maintaining audience engagement. Whether you choose to blog as a side hustle or pursue it as a full-time profession, the opportunities for growth and income potential in the blogging industry are vast. By consistently producing high-quality content and cultivating a loyal following, you can turn your passion for writing into a thriving online business.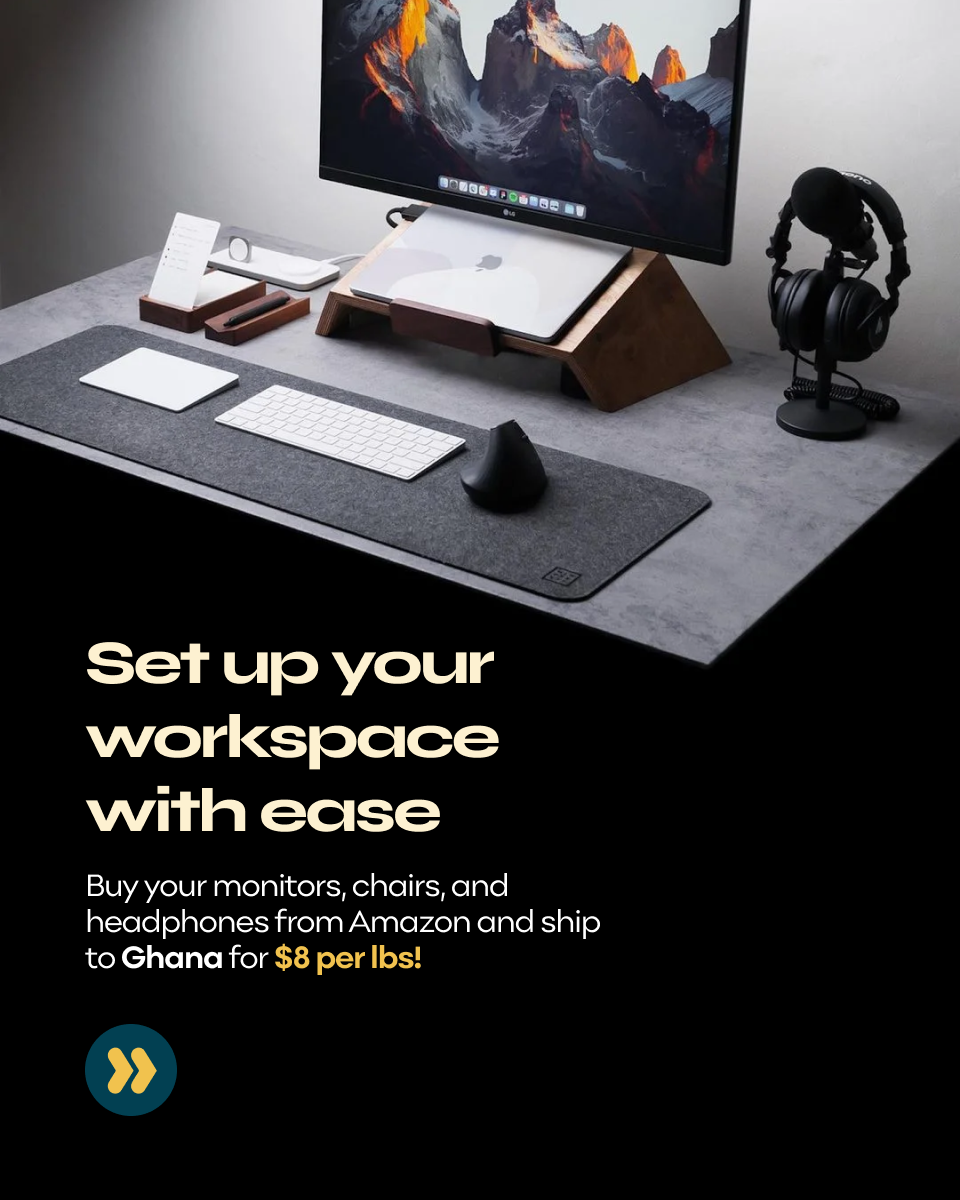 Mini Importation:
Mini importation is an exciting business idea in Ghana. The local market is ripe for this venture, and there are several compelling reasons why you should consider diving into this opportunity. Firstly, Ghana boasts a growing consumer base with a penchant for quality and affordable products. This demand aligns perfectly with the concept of mini importation, where you source products from overseas suppliers at a fraction of the cost and sell them locally at competitive prices. The profit potential is undeniable, especially in a nation with an increasingly vibrant e-commerce landscape.
Starting a mini importation business in Ghana is straightforward. Start by identifying a niche or product category that resonates with the local market. Research and establish connections with reliable suppliers, and consider using online marketplaces like Alibaba or AliExpress. Conduct thorough market research to gauge demand, set up an e-commerce website, and leverage social media platforms for marketing. With commitment, consistent effort, and attention to quality, your mini importation business can thrive, providing you with good money while meeting the growing demands of Ghana's consumers.
To dive deeper into the specifics, be sure to check out our comprehensive article on how to start a successful mini importation business in Ghana.
Related: Mini Importation or Dropshipping: Which is the Better Business Model for You?
Career Consulting Business:
Career consulting is a vital service that helps individuals navigate their professional journeys and make informed decisions. By starting a career consulting business, you can provide valuable guidance to clients seeking clarity and direction in their careers
To become a successful career consultant, staying organized and maintaining a professional approach is crucial. Continuously educating yourself on industry trends and best practices will enable you to provide up-to-date and relevant advice to your clients. Additionally, confidence in your position and a respectful, non-judgmental attitude will foster trust and establish long-term relationships with your clients.
The demand for career counsellors is growing as individuals seek professional guidance to make informed career choices. You can position yourself as a trusted career consultant in Ghana by offering personalized career assessments, resume writing services, and interview preparation.
Travel Agency:
If you have a passion for travel and have entrepreneurial skills, starting a travel agency can be an enticing career choice. As a travel agent, you will play a vital role in connecting travelers with various travel and tourism-related service providers.
To start an online travel agency, conduct thorough market research, get the necessary certifications such as an IATA number, and study the competition. Building a user-friendly website, creating enticing travel packages, and implementing effective marketing strategies are essential to establishing your travel agency.
Negotiating discounts from industry service providers and charging competitive rates will enable you to attract customers and maximize earnings. By providing exceptional customer service and staying up-to-date with travel trends and destinations, you can help clients create memorable experiences and build a reputable travel agency.
Staffing Agency:
Staffing agencies act as intermediaries between employers and job seekers, matching qualified candidates with suitable job opportunities. Starting a staffing agency can be profitable, especially in an evolving job market.
To succeed in the staffing agency industry, choosing the right niche and understanding the specific needs of employers and job seekers is essential. By creating a user-friendly website, building a database of qualified candidates, and implementing effective marketing strategies, you can attract employers and job seekers to your agency.
Staffing agencies generate revenue by charging job candidates or employers a markup fee. Obtaining all necessary licenses, permits, and insurance coverage is crucial to ensure compliance with labor laws and regulations.
Soap Business:
The soap-making business offers a unique opportunity to combine creativity with entrepreneurship. Whether handmade or commercially produced, soap is an essential product that people use daily.
Starting a soap business can be profitable, especially if you offer unique and high-quality products. You can attract customers who appreciate artisanal soaps by using natural ingredients, incorporating appealing scents, and creating aesthetically pleasing designs.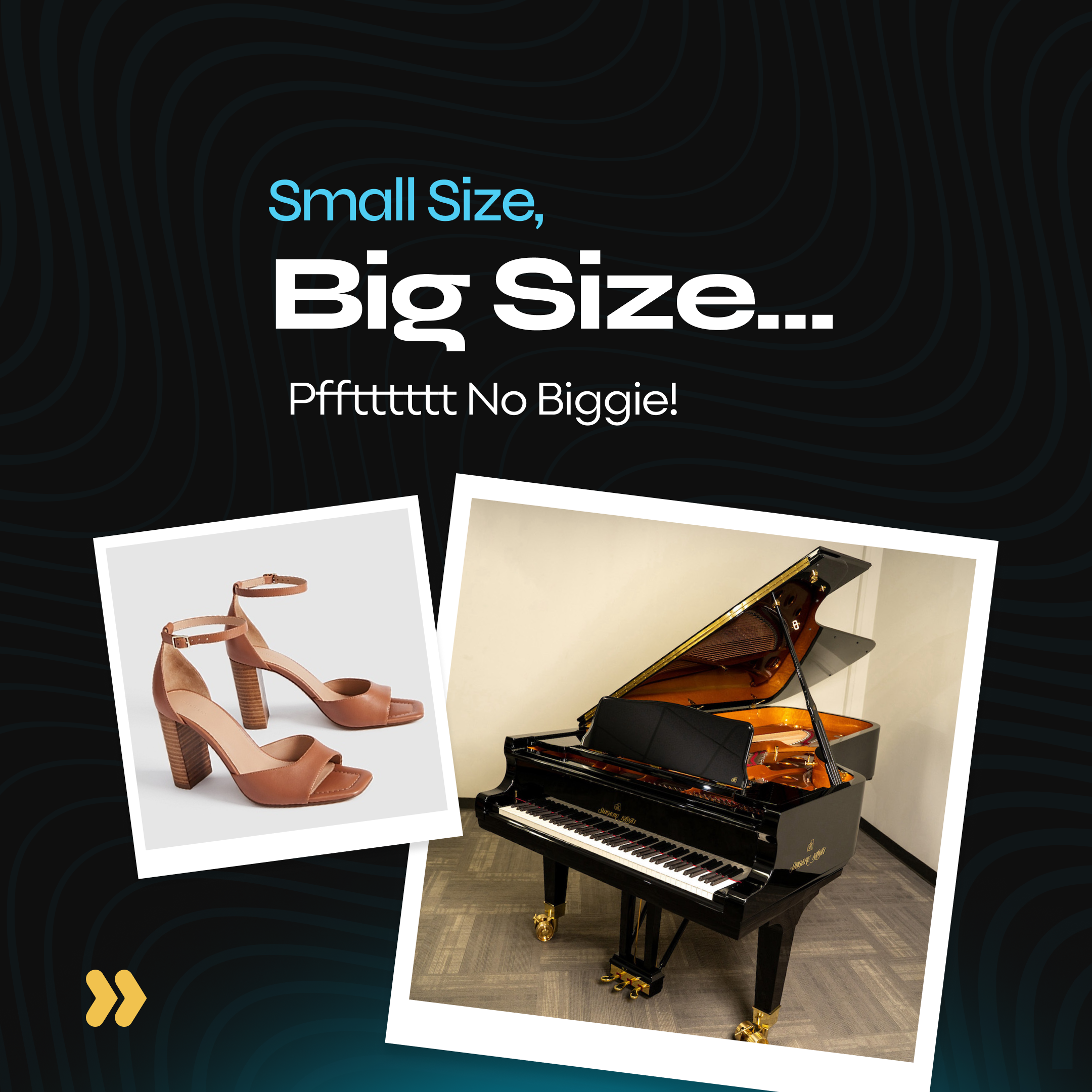 Cleaning Business:
Starting a cleaning business can be an excellent opportunity to be your own boss and make good money doing what you love. As one of the most flexible businesses, cleaning services can cater to various clients and offer various services.
Invest in professional cleaning equipment and environmentally friendly cleaning products to start a cleaning business in Ghana. Offering a range of services, such as residential, commercial, and specialized cleaning, can help attract a diverse clientele.
Marketing your cleaning business through fliers, online platforms, and word-of-mouth referrals can help generate leads and secure clients. Also, providing exceptional customer service and maintaining a consistent level of cleanliness will set you apart from competitors.
Catering Business:
Starting a catering business allows you to showcase your culinary skills and bring delicious meals to various events and occasions. Catering is highly profitable if you provide exceptional food, impeccable service, and attention to detail.
To succeed in the catering industry, you should identify gaps in the market and offer unique culinary experiences. By creating diverse menus, using high-quality ingredients, and accommodating dietary restrictions, you can cater to a wide range of client preferences.
Building strong relationships with event organizers, wedding planners, and local businesses can lead to lucrative catering opportunities. Additionally, leveraging social media platforms and creating a professional website can help you showcase your culinary creations and attract potential clients.
Event Planning Business:
Event planners are crucial in bringing people together and creating memorable experiences. If you have a passion for organizing and a keen eye for detail, starting an event planning business can be an exhilarating career choice.
Event planners handle various tasks, including researching, creating event designs, finding ideal venues, arranging food and beverage services, and managing logistics. By providing comprehensive event planning services and delivering exceptional results, you can attract clients who seek professional and stress-free event experiences.
The events industry has experienced significant growth, with consumers increasingly seeking outdoor events and unique event concepts. Specializing in outdoor event planning and management allows you to tap into this growing market and offer clients memorable experiences in Ghana's beautiful landscapes.
Mobile Photography Business:
If you have a passion for photography and enjoy working on the go, starting a mobile photography business can be a rewarding career choice. Mobile photography lets you capture beautiful moments and provide clients with high-quality, professional photographs.
To start a mobile photography business, invest in high-quality camera equipment and editing software to ensure your photographs stand out. Developing a strong online presence through a professional website and social media platforms can help you showcase your portfolio and attract potential clients.
The demand for mobile photography services is increasing as individuals and businesses seek captivating visuals for personal and marketing purposes. You can build a loyal client base by delivering exceptional photographs, offering customized packages, and establishing a reputable mobile photography business in Ghana.
Bookstore:
Starting a bookstore allows you to ignite the love for reading and provide a haven for book enthusiasts. Bookstores are places where people buy books and serve as cultural hubs, hosting book clubs, author signings, and literary events.
To start a successful bookstore, conducting thorough market research and choosing a strategic location with high foot traffic is essential. By curating a diverse selection of books, offering personalized recommendations, and creating a welcoming ambience, you can attract book lovers and cultivate a loyal customer base.
Building partnerships with local authors, hosting book-related events, and fostering relationships with schools and libraries can further establish your bookstore as a cultural hub in your community.
Software Development Business:
The software development industry is at the forefront of technological innovation, offering endless opportunities for entrepreneurs. Starting a software development business allows you to combine your technical skills with your entrepreneurial spirit.
Software developers create computer programs, websites, and digital content. By specializing in a specific type of software development or offering comprehensive solutions, you can cater to a wide range of client needs.
Establishing partnerships with businesses and organizations that require custom software solutions and showcasing your portfolio through a professional website can help you attract clients and establish a strong reputation in the industry.
Computer Refurbisher:
As technology advances, the demand for refurbished computers continues to grow. Starting a computer refurbishing business allows you to restore used computers to working conditions and provide affordable options for individuals and businesses.
You will need expertise in data recovery, hardware repair, and software troubleshooting to succeed in the computer refurbishing industry. By staying informed about the latest computer models and technologies, you can identify high-demand computers and refurbish them to meet market needs.
Real Estate Agents:
Real estate is a highly sought-after business worldwide, and Ghana is no exception. As a real estate agent, you can capitalize on the growing real estate market in cities like Accra, Kumasi, or Tema.
Your role as a real estate agent involves sourcing available properties, acting as a middleman, and managing or caretaking properties for landlords. Acquiring knowledge through learning from experienced agents or attending real estate seminars will give you an edge in this industry.
Poultry Farming:
Poultry farming is a lucrative business in Ghana that can generate significant profits quickly. Chicken and turkey are in high demand, especially during festive seasons like Christmas and the New Year.
Additionally, eggs are widely consumed, presenting another avenue for profit. Rearing egg-laying breeds of chickens can provide a consistent source of income. With proper knowledge and investment, poultry farming can be highly profitable.
Driving:
If you own a car or can drive, you can tap into the lucrative venture of driving. Driving services are in high demand, particularly in cities with a high population and transportation costs. Additionally, technological advancements have created opportunities through platforms like Uber and Bolt, where you can offer rides on your own schedule.
Driving School:
Starting a driving school can be a profitable business idea if you have a car and possess excellent driving skills. Many individuals seek driving lessons to obtain their driver's licenses. Register your business with the appropriate government agency to start a driving school, advertise through billboards and social media platforms, and hire qualified driving instructors.
Dry Cleaning:
Dry cleaning services are in high demand, especially in urban areas where individuals have busy schedules. People often lack the time to do their laundry or clean their surroundings, making dry cleaning a valuable service. Starting a dry cleaning business requires minimal capital. With proper marketing and customer service, it can be a profitable venture.
The dry cleaning business is one of the most profitable business opportunities in Ghana, driven by the fast-paced urban lifestyles and the rising need for convenient services. With proper planning, marketing, and a commitment to customer service, you can establish a profitable dry cleaning business that caters to the needs of both individuals and businesses in Ghana's growing urban centers.
Fish Farming:
Fish farming is a simple and profitable business to start in Ghana that can be started with low capital. Ghana's abundant water resources provide an ideal environment for fish farming. By raising and producing various types of fish, you can supply local markets and neighboring countries where fish production is limited. Fish is also a raw ingredient used in various food sectors, making fish farming a lucrative venture.
Event Planning:
Many people today lack the time and expertise to plan their events. Event planners are in high demand for weddings, birthdays, graduations, and other special occasions. As an event planner, you can assist clients in organizing every aspect of their events, including the menu, venue, decorations, and event flow. Providing exceptional service and attention to detail will set you apart in this industry.
Fashion Design:
The fashion design sector in Ghana is experiencing rapid growth due to the increasing demand for fashionable clothing. As a fashion designer, you can create new styles and tailor various outfits to meet the diverse needs of your clients. Learning from established designers or attending fashion design schools will enhance your skills and help you stand out in the industry.
Food Canteen:
If you have excellent cooking skills, starting a food canteen can be a profitable source of income. Food is a basic necessity, and the demand for cooked meals is high, especially in urban areas with limited cooking time. You can attract customers and build a loyal customer base by providing delicious and affordable meals.
Photography:
Photography is a lucrative business that offers various growth opportunities. With the increasing demand for professional photography, skilled photographers are in high demand for events and other occasions. Additionally, photographers can expand their services to include videography and capture memorable moments in people's lives.
Travel Agency:
Ghana has many individuals migrating to other countries for education, job opportunities, and vacations. Starting a travel agency allows you to tap into the travel industry and assist people in obtaining travel documents and information. You can create a successful travel agency by providing excellent customer service and building partnerships with airlines and hotels.
Rental Services:
Starting a rental service business offers opportunities in various sectors. You can rent graduation and matriculation gowns, canopies, chairs, tables, water tanks, and construction equipment. Events are held regularly in Ghana, and the demand for rental items is high. You can build a successful rental service business by providing quality items and reliable delivery services.
Makeup Artist:
Makeup artistry is a profitable small business idea, especially for individuals with skills in applying makeup. Many women desire to look stylish and beautiful for special occasions.
By offering professional makeup services, you can cater to clients' needs for weddings, parties, and other events. Partnering with salons and beauty establishments can also help you expand your customer base.
Building Materials Business:
Ghana's growing population and urbanization create a demand for building materials. Starting a building materials business allows you to tap into this market. To succeed in this industry, you must ensure that your company is reliable and offers quality products. Building strong relationships with suppliers and providing excellent customer service will set you apart.
Drug Store:
Starting a drug store provides essential products and services to the community. Ghanaians rely on drug stores for their medication needs, making it one of the most profitable business ideas to start in Ghana.
To start a drug store, you must apply for a government license and hire knowledgeable staff who can handle monetary transactions and provide expert medication advice. Building customer trust and ensuring a steady supply of quality products will contribute to your success.
Grocery Shop:
A grocery shop is a small business that sells household provisions, including foodstuffs. With the increasing population and urbanization in Ghana, the demand for groceries is high.
Starting a grocery shop requires medium capital and consistency to stand out in a competitive market. You can attract loyal customers and generate steady income by offering various quality products and providing excellent customer service.
Car Wash Business:
Starting a car wash business requires low startup costs and can be highly profitable. Ghanaians take pride in keeping their vehicles clean and presentable. By offering quality car wash services and investing in modern equipment, you can attract customers and build a loyal customer base. Excellent customer service and attention to detail will set your car wash business apart.
Sell E-books:
Selling e-books is a great way to generate income in the digital age. With the rise of e-readers and online platforms, self-publishing and selling e-books has become accessible to anyone.
You can create your own e-books on various topics and sell them online. Platforms like Amazon KDP and Selar provide opportunities to reach a wide audience and earn passive income from e-book sales.
Vegetable Farming:
Vegetables are always in high demand, and Ghana relies heavily on imports to meet the demand. Starting a vegetable farm allows you to contribute to the local food supply and generate income. You can supply local markets and reduce the country's dependence on imports by cultivating vegetables such as onions, tomatoes, garden eggs, and carrots.
Frozen Food Store:
Starting a frozen food store is a profitable business to start in Ghana. With the busy lifestyles of Ghanaians, many individuals rely on frozen foods for convenience. By selling frozen items such as chicken, turkey, and fish, you can cater to this demand. Starting small with a well-stocked store and providing quality products will help you attract customers and expand your business.
Cosmetic Business:
The cosmetics industry is booming worldwide, and Ghana is no exception. Starting a cosmetic business allows you to tap into this market and offer a wide range of beauty products. From perfumes and body creams to eyelashes and hair products, there are numerous opportunities to cater to the beauty needs of Ghanaians. Keeping up with the latest trends and providing quality products will set your cosmetic business apart.
Home Tutoring:
Starting a home tutoring business can be profitable if you have expertise in various subjects. Many parents seek tutors to provide their children additional support and academic guidance.
By offering personalized tutoring services, you can help students excel in their studies and build a reputation as a reliable tutor. Marketing your services to parents and students online and offline will help attract clients.
Hairdressing Salon:
Hairdressing is a thriving business in Ghana, as people seek professional hairstylists for their grooming needs. Starting a hairdressing salon can be a profitable venture if you have excellent hairstyling skills. Offering a range of hairstyling services and keeping up with the latest trends will attract customers and ensure repeat business. Creating a welcoming and comfortable environment for clients will contribute to the success of your hairdressing salon.
Affiliate Marketing:
Affiliate marketing is a popular online business model that allows you to promote products or services and earn a commission for each sale made through your referral. You can sign up for affiliate programs and promote products in different niches. You can generate passive income through affiliate marketing by building a strong online presence and effectively marketing the products.
Conclusion
You should always conduct thorough market research and develop a business plan before starting any business. This will help you understand the target market, competition, and potential challenges you may face. It is also crucial to stay updated with industry trends and continually improve your skills to stay ahead in the business world.
Remember, starting a business requires hard work, resilience, and patience. Success may not come overnight, but you can achieve your entrepreneurial goals with determination and a strategic approach.
These are only forty-seven out of the long list of good business ideas in Ghana. Find a lot more valuable insights on the Heroshe blog. Don't miss out—subscribe to our newsletter now for in-depth advice on starting and growing your small business.
---
Enter your email below to join our newsletter