Everything You Need To Know About Shipping From The U.K. To Nigeria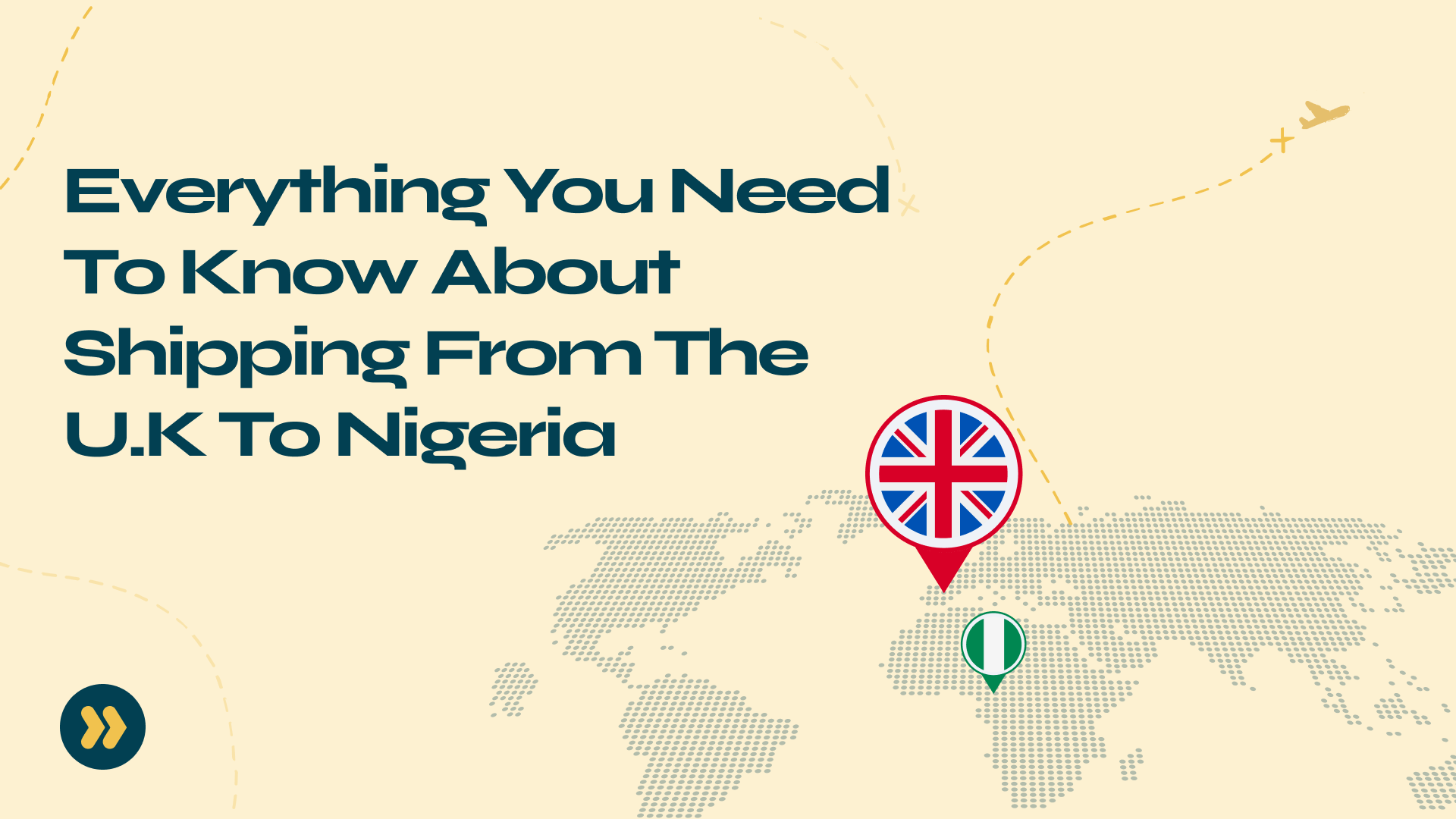 Have you ever eagerly awaited a package from the U.K., only to wait for weeks and months before it finally arrives in Nigeria? Are you tired of relying on friends and family members to bring back your precious purchases when they return from the U.K.? Are you looking to ship goods from the U.K. to Nigeria but have to pay expensive shipping fees? I am no palm reader, but if your answer to any of those questions is "Yes", I am sorry to inform you that you need a more reliable way to ship from the U.K. to Nigeria.
Nigeria has a fast-growing economy, creating many trade possibilities with the U.K. Yet, sending items from the U.K. to Nigeria is almost as easy as a camel passing through a needle's eye. E no easy at all. But ma fo!
In this comprehensive guide, I will provide all the information you need to successfully ship your goods from the U.K. to Nigeria. I've got you covered, from shipping services and costs to delivery timeframes and required documents.
Let's get started.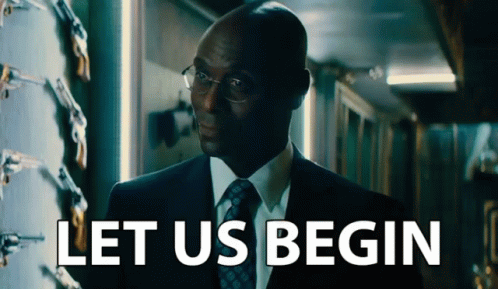 How To Ship From The U.K. To Nigeria
Now that you know why shopping from the U.K. is great, the next step is figuring out how to get those items to your home in Nigeria. It is a huge challenge for many since the three major courier companies - DHL, FedEx, and UPS - are fast but very expensive.
But here is the good news: You can easily send your things from the U.K. to Nigeria with Heroshe. You will experience user-friendly processes, affordable shipping fees, and speedy, dependable delivery with our services.
Step 1: Sign Up On Heroshe
To get started, visit the Heroshe website on https://heroshe.com. If you already have an account, log in. You can sign up now if you don't have a Heroshe account.
Related: How To Sign Up On Heroshe
Step 2: Get A Free U.K. Address
Once you finish onboarding, Heroshe provides you with a free U.K. address. Use this address when making purchases from U.K. online stores.
Step 3: Shop From UK Online Stores
Browse your favorite UK online stores and add items to your cart. During checkout, use the provided Heroshe UK address as the shipping address.
Step 4: Items Arrival at Heroshe Warehouse
Once your items arrive at the Heroshe warehouse in the UK, our reps inspect and process the items for shipping to Nigeria.
Step 5: Pay Shipping and Fees
Log in to your Heroshe account to view your items in the warehouse. Once you have confirmed that it is the correct item, go ahead and pay the shipping fee. You can pay in Naira or US Dollars using debit or credit cards. Unfortunately, we can't accept cash or cash on delivery. Payment in Cedis will be available soon.
Related: How to Fund and Pay With Your Heroshe Wallet
💡
Please note that if your item is consumer electronics and high-value luxury products, it is at this stage you will provide proof of purchase.
Step 6: Check The Shipping Status of Your Shipment
You will receive a unique shipment status for each package when shipping from the U.K. to Nigeria with Heroshe. By checking the status, you can determine at what stage your item is in its journey to you. To get familiar with the different shipping statuses, please refer to our blog post explaining the different shipping statuses.
Step 7: Delivery to Nigeria
When your item arrives in Nigeria, we will notify you through multiple channels. First, you will receive an email notification from us indicating that your item has arrived and update its status on your dashboard.
We also take responsibility for the final delivery of your package in Nigeria. You can either pick it up for free from the Lagos warehouse or use our local logistics partners to deliver it to your doorstep anywhere in Nigeria.
Why Should I Shop From UK Online Stores?
We all have that friend who is always going on and on about buying items from U.K. online stores. I know someone who even buys boxes of tissue paper and ships them to Nigeria! What is so special about buying items from the United Kingdom? Well, you are about to find out why.
Diverse Shopping Scene:
The U.K. shopping scene offers it all. Find luxury at Harrods, trendy fashion at ASOS, tech at Currys, and more. Whether designer labels or budget-friendly finds, the U.K. has your style covered.
Convenience:
Online shopping eliminates the need to physically travel to stores, saving time and effort. You can browse and buy products from the comfort of your home, making the entire shopping process convenient and hassle-free.
Delivery Services:
One of the standout features of U.K. online shopping is the efficient and cost-effective delivery options. U.K. online retailers prioritize quick and reliable domestic deliveries, ensuring customers receive their orders promptly. This level of service enhances the overall shopping experience and reduces the wait time for your purchases. Many U.K. online shops also give you free delivery in the U.K., and we'll explain why that is amazing later in this article.
Sales and Discounts:
U.K. online retailers frequently have sales, discounts, and special events where you can buy what you want at a lower price. These opportunities to save money ensure you get the most out of your purchases. Typically, you can find these deals in promotional emails or websites like Groupon, The Sun, HotUKDeals, etc.
Consumer Trust:
The U.K. has a robust consumer protection framework, and shopping from reputable U.K. online stores gives you confidence in the quality of the products you're purchasing. You can trust that your purchases will meet certain standards and that you have avenues for recourse if any issues arise.
How Long Does It Take to Ship From The U.K. to Nigeria?
It takes 5 - 7 working days to ship from the U.K. to Nigeria using Heroshe.
How Long Does It Take to Ship From The U.K. to Ghana?
It takes 7 - 10 working days to ship from the U.K. to Nigeria using Heroshe.
How Much Does It Cost To Ship From The U.K. to Nigeria?
It costs $8 per lb to ship from the U.K. to Nigeria using Heroshe.
Please note that if your item is above 10 lbs, we will calculate your shipping based on volumetric weight.
How Much Does It Cost To Ship From The U.K. to Ghana?
It costs $8 per lb to ship from the U.K. to Ghana using Heroshe.
Related: What Is Volumetric Weight and How Can You Calculate It
Do I Need To Deal With Nigerian Customs?
With Heroshe, you can leave the customs handling to us. Our team takes charge of all customs-related processes, ensuring your packages smoothly navigate through Nigerian Customs. The best part? This service has no additional costs – it is all part of our commitment to providing you with a hassle-free shipping experience.
What Items Can't I Ship From The U.K. To Nigeria?
If you ship from the U.K. to Nigeria, there are some prohibited items. At Heroshe, we prioritize safety, compliance, and customer satisfaction. Our policy is clear: we strictly avoid shipping hazardous materials and adhere to regulations that ensure the safety of our customers and their packages.
We cannot ship some items to Nigeria due to safety concerns and regulations. These restricted items include standalone laptop batteries, Nicotine, firearms, paintball guns, bullets, drugs, perfumes, and money. We take these rules seriously to keep everyone protected and follow the law.
Related: Check Out The Comprehensive List Of Items We Don't Ship To Nigeria.
Why Should I Use Heroshe To Ship From The U.K. To Nigeria?
At Heroshe, we aim to provide you with access to quality products in the U.K. We understand the challenges of shipping these products to Nigeria, which is why we have simplified the process for you.
Here are some reasons to let Heroshe be your trusted shipping buddy:
✅ Ease of Use:
Say goodbye to the complexities of international shipping. Our user-friendly platform ensures that shipping your packages becomes a breeze. With a few simple clicks, you will be on your way to shipping your items from the U.K. to Nigeria.
💰 Affordable Rates:
We believe that sending packages should be accessible to all. That is why we offer competitive and affordable shipping rates, so you can stay connected with loved ones without breaking the bank.
⏱️ Fast and Reliable Shipping:
Time is of the essence, and we understand that. Our fast and reliable shipping options ensure your packages reach Nigeria in 5 - 7 days. Count on us to deliver every time.
📦 Up-to-Date Shipping Status:
Stay in the loop with real-time shipping updates. Our advanced tracking system lets you track your shipment's journey, planning and preparing for their arrival.
📞 Excellent Customer Support:
Do you have a question or concern? Our dedicated customer support team is here to assist you every step of the way. Your peace of mind is our priority, and we are here to ensure your shipping experience is exceptional.
We invite you to start on a seamless, affordable, safe, and reliable shipping journey from the U.K. to Nigeria. With Heroshe as your shipping buddy, your shipping worries are a thing of the past. We always aim to deliver a delightful shipping experience with a touch of love and swift delivery. With our services, you can rest assured that your packages will arrive safely and on time.
So, why wait? Sign up on Heroshe today and join 40,000+ customers enjoying fast and reliable shipping services!
---
Enter your email below to join our newsletter